Queens Motorcycle Accident Lawyer
Did you get into a motorcycle accident on the Brooklyn-Queens Expressway? Perhaps a vehicle rear-ended you at the intersection of 20th and Whitestone Expressway? Maybe you suffered a brain injury after a motorcycle crash on Queens Boulevard?
You are not alone. Sadly, motorcycle accidents occur on every street and intersection in Queens. These accidents cause horrific injuries that can result in a lifetime of disability, pain, and suffering. Immediately after your crash, your thoughts may quickly turn to how you will manage the short and long-term financial implications. How will your injuries affect your ability to work and provide for yourself and your family? Will you ever ride again? How will you pay for your medical care and treatment?
If you suffered an injury in a motorcycle accident in Queens you deserve to have a local Motorcycle Accident Attorney on your side. Insurance companies often fight motorcycle accident claims, even when liability is clear. They try to reduce claims in any way possible, leaving motorcycle accident survivors without enough money to recover. With an experienced Queens personal injury law firm on your side from the start, you can focus on rebuilding your life after a motorcycle crash knowing you have an experienced legal team fighting for you.
Our Experience with Queens Motorcycle Accidents
Jacoby & Meyers, LLP, Has Deep Expertise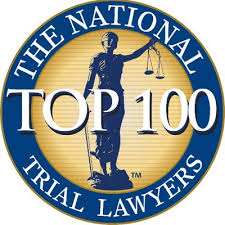 The legal team at Jacoby & Meyers, LLP, has deep experience in helping victims of motorcycle accidents in Queens and throughout the surrounding New York City area. Our Queens personal injury attorneys know how to deal with insurers and how to take the necessary steps to preserve your legal rights. We have a history of success that is unparalleled and a stellar reputation for helping injured New York motorcycle accident clients.
Some of our past motorcycle accident cases include:
A $536,000 verdict in Long Island City for our client, a motorcycle driver who sustained significant injuries due to the negligence of another party; and
A $525,000 settlement in a Brooklyn accident where a reckless driver t-boned our client who was riding a motorcycle.
The above cases are representative of past results. While there is no guarantee of the recovery you may receive, our firm will bring to bear vast resources and the personal attention that your case needs. Our attorneys will work tirelessly to gather the facts of your case to develop a comprehensive strategy for securing compensation for your physical and financial injuries.
This fact-gathering often includes:
Analysis of how the accident occurred
Visits to the site of the incident
Witness interviews
Uncovering evidence that exposes the negligence of the other party
Accident reconstruction
Contact Jacoby & Meyers, LLP today at 212-455-7000 to schedule a free case evaluation. We want to get to know you better and learn more about your motorcycle accident and your injuries. We can visit you at your home, in your hospital room, or virtually to make it easier to connect during this time. We offer free initial consultations, so you can learn more about your legal options.
Getting the Compensation You Deserve
Motorcycle accidents often result in serious and catastrophic injuries. These injuries quickly cause significant financial strain to families and injured bikers. As a result, injured motorcycle accident survivors must file a claim or personal injury lawsuit to collect the money they need.
Even though New York is a no-fault state, PIP policies do not apply to injured motorcyclists.  As a result, injured motorcyclists must file a claim or a lawsuit against the "at-fault" party to collect the money they need.
At Jacoby & Meyers, LLP, our Queens motorcycle accident lawyers can help you file the necessary claims to collect the money you need – and deserve. We will work with you to put together a comprehensive assessment of the physical and financial ways in which you suffered as a result of your accident.
Common damages recovered after a motorcycle accident include:
Medical expenses. Your injuries will result in many straightforward medical expenses, such as bills from hospital stays, doctor visits, emergency transportation, and medications. Other expenses will be less straightforward, such as the estimated costs of future care, assistive devices, physical therapy, or an in-home nurse.
Loss of income. You can obtain compensation for lost salary and wages if you missed any work because of the accident. If you will continue to miss work in the future, you should also include these damages. Additionally, if your injuries limit your ability to perform job functions, hold certain positions, or work full-time, you should request compensation for the loss of your future earning potential.
Damage to property. If any of your property, such as your motorcycle, suffered damage in the accident, you can receive a repair or replacement of that property.
Pain and suffering and emotional distress. If the accident has caused you significant pain or emotional trauma, you may be able to recover for these less tangible damages.
Loss of enjoyment. If you are no longer able to perform activities you previously enjoyed due to your injuries, you may be able to receive compensation for this loss.
Punitive/exemplary damages. These damages are not intended to compensate an individual for a specific injury but instead seek to punish the defendant for egregious behavior. The New York standard for receiving these damages is very high.
Liable individuals and their insurance providers may try to avoid paying their fair share of your damages. They may try to claim that you were partially or fully at fault for the accident, or they may challenge the amount of damages you have claimed. They may also propose a settlement that is much less than you deserve, hoping you will accept it simply to resolve the matter. Our Queens motorcycle accident attorneys will work with you to ensure you understand the strength of your case and help you obtain the best possible recovery.
Where do Motorcycle Accidents Occur in Queens?
When involved in an accident, motorcyclists are at a significant disadvantage. Unlike cars and trucks, there is little separating the rider from the pavement below. As such, motorcyclists in Queens suffer the majority of the injuries in accidents with other vehicles.
In Queens, motorcycle accidents are unfortunately common. In one most recent month, 66 motorcycle accidents occurred in Queens alone. Distracted driving and following too closely led to a majority of those accidents and subsequent injuries.
While these accidents occurred on numerous city streets and intersections in Queens, some areas are just inherently more dangerous.
Some of the most dangerous streets and intersections in Queens include:
Interstate 495
Brooklyn-Queens Expressway
Queens Boulevard
Van Wyck Expressway
Belt Parkway
Cross Island Parkway
Grand Central Parkway
Northern Boulevard
Woodhaven Boulevard
Union Turnpike
Motorcycle Accident Injury Statistics in Queens, NY

Source: https://www.itsmr.org
Common Motorcycle Accident Injuries
How Can We Help Injured Queens Motorcyclists?
While all vehicle accidents pose a risk of injury, motorcycle accidents are more dangerous than those that only involve cars. Statistics compiled by the Insurance Information Institute (III) confirm that fatalities and injuries are much more likely to occur as a result of a motorcycle crash. The results of the study showed that dying in a motorcycle accident is six times more likely than dying in a car crash. In fact, 86 percent of motorcycle crashes involve a fatality or injury.
Motorcycle accidents result in more traumatic injuries because motorcycles do not offer the same protection for occupants as an automobile. They generally lack a sturdy frame, airbags, seatbelts, and other advanced safety technology that is increasingly common in cars. While protective clothing—such as helmets, gloves, and eyewear—can provide some level of protection, it will never provide the same protection as the frame of a car.
The following injuries are commonly caused by motorcycle accidents:
Head injuries. Head injuries are particularly common in motorcycle accidents, especially if the driver is not wearing a helmet. Impact to the head may require significant medical intervention.
Brain damage. Any hit to the head has the potential to cause a traumatic brain injury and to disrupt the brain's normal functioning. This could range from a concussion to brain damage that results in physical and cognitive disabilities.
Spinal injuries. The spinal cord allows the brain to communicate with the rest of the body, so any spinal cord damage presents a serious risk to the individual. The effects can range from numbness and muscle weakness to complete paralysis.
Neck and back injuries. Any injury to your neck or back is likely to disrupt your life. Significant rehabilitation and physical therapy may be necessary for you to manage day-to-day functions.
Road rash. Road rash is the common term used for abrasions that result from scrapes received during an accident. If the road rash is extreme, it may require skin grafting surgery to heal.
Broken bones and fractures. A broken bone is likely to limit your normal functioning until the break fully heals. If the break is particularly bad, it may require surgery or other intensive medical treatment.
Cuts, bruises, strains, and sprains. While these injuries may seem minor, they can significantly affect your way of life. They may impede your range of motion or limit your ability to complete everyday tasks.
Many of these injuries can require extensive medical treatment, including hospital stays, doctor bills, and long-term rehabilitation. They are also likely to have lifelong implications, affecting the injured individual's ability to perform his or her job or participate in activities that he or she previously enjoyed.
Holding the At-Fault Party Liable
Motorcycle accidents in Queens are rarely simple and they often involve multiple negligent parties. At Jacoby & Meyers, LLP, we will work with you to dissect your case and understand all the parties who may be responsible for your injuries.
Negligent Drivers
If your accident involved another driver who acted negligently, you may recover from the driver or his or her insurance company for your damages.
While many factors can indicate negligence, common indicators include when the other driver:
Was speeding
Failed to follow traffic law, such as running a stop sign or a traffic signal
Neglected to check their blind spot
Did not properly maintain their vehicle, causing a malfunction
Was texting or on the phone while driving
Was driving under the influence of alcohol or a controlled substance
We will work with you to compile all the facts from the accidents, including evidence of negligence.
City or County Government
Given their small size, motorcycles are particularly susceptible to accidents when there are poorly maintained roads or other environmental conditions that are the responsibility of the government. If the local government has failed to properly maintain the roads, and this contributes to the accident, the government may bear responsibility for your injuries.
Navigating recovery from any government entity is full of red tape, but our history of experience with these cases enables us to help you efficiently manage these scenarios.
Motorcycle Manufacturer
If you rode an improperly manufactured motorcycle, this may have contributed to the accident or may have aggravated your injuries.
Common contributing malfunctions include:
Cracks or breaks in the motorcycle's frame, which can reduce the bike's ability to withstand the impact of an accident.
Unexpected stalling due to engine issues, which can limit the driver's ability to maintain his or her speed in the flow of traffic.
Defects in wheels and tires that can cause a blowout, skid, or other unstable situation.
Brake issues are particularly dangerous in motorcycles due to their limited crashworthiness.
Improperly produced or installed handlebars, which can impact a driver's ability to steer and avoid collisions.
Analyzing whether the motorcycle suffered from a malfunction can be complicated. Our experienced attorneys are here to help you dig into the details and involve experts as needed.
How Can You Help Your Motorcycle Accident Case?
After a motorcycle accident, the best thing you can do is to focus on your recovery. Your attorney will handle all the case management and negotiations for you.
However, you can help your motorcycle accident case and improve your chances of recovery.
Follow your treatment plan. Be sure to follow your doctor's orders and your treatment plan precisely. If you miss appointments or fail to fill medications, insurers may believe you did not suffer a severe injury.
Watch your words. Be careful of what you communicate to any other party involved, including insurance companies. You don't want to accidentally make a statement that implies you may have been at fault for the accident.
Track paperwork. You may need some of your paperwork in the future to demonstrate fault or to prove the extent of your damages. Make sure you keep medical bills, documentation of time off work, and any other paperwork that relates to the accident and its effects on your life.
Be careful with your signature. Be sure not to sign any document without closely analyzing what it says. Some documents might try to sneak in waivers of your rights, such as your right to sue or collect certain damages.
One of the most important things you can do after an accident is to contact an experienced personal injury attorney. Not only can he or she assist you with the steps above, but your attorney will help you create a plan that puts you on the road to financial recovery.
Queens Motorcycle Accident FAQs: The Information You Need to Know
Motorcyclists throughout Queens know that there is no better way to travel than on the back of a bike. Sadly, this freedom can also come at a price, especially when an accident caused by a negligent driver ensues.
Motorcycle accidents are serious. Often, a motorcycle crash can result in catastrophic harm that usually leaves the rider fighting for their life or suffering a lifetime of pain and debilitating injuries. Additionally, these motorcycle accident victims and their families have numerous questions that need answering. In this post, we will delve into some of these frequently asked questions and explain how a Queens motorcycle accident attorney can help you through this challenging ordeal.
1. What should I do following a Queens motorcycle accident?
More often than not, motorcycle accidents result in devastating injuries and a chaotic accident scene. If you are involved in this collision, you may feel overwhelmed by everything going on around you.
To ensure that your health, safety, and individual rights are protected, try to take the following steps following your motorcycle accident:
Call the police: Following a motorcycle accident, you need to call 911 immediately. These police officers can promptly come to the accident scene, provide emergency medical services, and investigate the crash. They will write down all the critical information and their findings in their police report, which can provide you with crucial evidence if you decide to pursue a legal claim.
Collect evidence: If you can, try to take as many photos and videos of the accident scene as possible. Include photographs of your visible injuries, the vehicles involved in the crash, skid marks on the road, traffic signs near the accident scene, weather conditions, and any other details that can help you show what happened.
Get information from other drivers: Make sure to get the name, contact information, driver's license number, and insurance information from every driver involved in the collision.
Check for witnesses: If any witnesses were present at the accident scene and saw the crash. Get their name and contact information. Their statements can provide you with valuable evidence when trying to prove fault and damages.
Call a Queens motorcycle accident attorney: Following a motorcycle accident, you need to contact an experienced Queens motorcycle accident attorney as soon as possible. These lawyers can quickly get to work investigating the crash and gathering critical evidence to help build your case.
2. If the insurance company contacts me following my Queens motorcycle accident, should I talk to them?
Following a motorcycle accident, you will probably have an insurance company calling. Unfortunately, what many individuals get wrong is thinking that the insurance company wants to help them through this challenging ordeal. In most cases, the opposite is true. Insurance companies want to make a profit, like any other business. By denying your claim or offering you less than they should, they can achieve this goal. That is why the insurance adjuster that contacts you will try any tactic to get you to admit some fault for the accident.
As a result, you should keep your conversation with these adjusters limited to just the accident's basic facts, or better yet, refuse to speak to an insurer without your attorney present. Let them know that any future communication will be through your attorney. Once hired, your lawyers can handle these conversations and make sure that you do not say anything that can impact your case.
3. If I am offered a settlement amount following my Queens motorcycle accident, should I take it?
Ultimately, you get to decide whether you want to accept a settlement offer. However, before you make any decisions, you need to talk to a knowledgeable motorcycle accident injury attorney. Many times, the first settlement offered will not cover all of your current expenses, let alone your future medical bills. You need to remember that the settlement offer is very important, not only to cover all of your medical expenses, but to help you get back on your feet for the long-term.
With these factors in mind, you must carefully weigh the settlement amount and figure out if it accomplishes your goals. If you decide to reject this settlement offer, your attorney can proceed with negotiations and fight for a fairer solution.
4. How much time do I have to file a claim following my motorcycle accident in Queens?
If you have been harmed in a motorcycle collision in Queens, you have three years from the accident date to file a claim. If this statute of limitations passes, you will be barred from collecting compensation for your injuries. However, depending on the circumstances of the case, this period can be extended or shortened. That is why it is so crucial that you speak with an experienced Queens motorcycle injury attorney promptly. These lawyers can help you verify how much time you have to file your claim.
5. Who can I pursue legal action against following my Queens motorcycle accident?
If you want to pursue legal action following a motorcycle accident, you need to show that someone was at fault for your accident and caused you harm.
Our Queens motorcycle accident lawyers may investigate the following for liability:
The other driver: Typically, motorcycle accidents are caused by another driver. This can include motor vehicle drivers, bus drivers, truck drivers, and even other motorcyclists.
Manufacturers, designers, mechanics: Motorcycle accidents can also result from a defective part or a motorcycle issue. Consequently, manufacturers, designers, and even mechanics can be found at-fault for an accident that results from a defective part or bike. If these parties are found responsible for the accident, they can be sued for damages.
Motorcycle dealership: In certain situations, if a dealership sold a motorcycle knowing the bike had problems and there was an accident due to one of these issues. The dealership can be found at-fault for the accident.
Government entity: Sometimes, a governmental agency can be responsible for a motorcycle accident. If a motorcyclist is harmed because of unsafe roads or conditions, such as unmarked potholes. The government agency responsible for managing the roadways can be accountable for the injuries resulting from the accident.
If a negligent driver injured you in a motorcycle accident, talk to a Queens motorcycle accident lawyer as soon as possible. We can help you pursue legal action against all the at-fault parties. If you are suing a governmental entity, the statute of limitations will significantly decrease, so call an attorney as quickly as you can.
6. How much is my Queens motorcycle case worth?
Many times, those who have been injured in a motorcycle crash want to know how much their case is worth. Unfortunately, there is no way to know exactly how much money a victim can collect. In truth, there are quite a few factors that can determine this amount.
These factors include:
What is the extent and severity of your injuries?
What is your prognosis?
What treatments will you need now and in the future?
Can you work?
Can you work in the future?
Were the at-fault party's actions egregious?
What is the damage to your motorcycle?
Speaking with a skilled Queens motorcycle accident attorney can help you understand all of these factors and determine how much money your case may be worth.
7. What damages can I collect following a Queens motorcycle accident?
If you are injured in a Queens motorcycle accident, you can file a claim to collect compensation for economic, non-economic, and punitive damages.
Economic damages: These damages are measurable losses that result from your accident. They include:
Medical bills including prescription medications, surgeries, treatments, and doctor visits
Future medical expenses
Lost wages including future lost wages from the inability to work
Lost earning capacity
Personal property damages such as damage to your motorcycle
Household services
At-home care
Rehabilitative services including vocational therapy and physical therapy
Other out-of-pocket expenses
Non-economic damages: These damages are somewhat subjective and are not easy to quantify. They include:
Pain and suffering
Emotional anguish
Loss of consortium
Loss of companionship
Loss of enjoyment of life
Loss of reputation
Disfigurement
Scarring
Loss of a limb
Punitive damages: Unlike economic and non-economic damages, punitive damages are meant to punish the defendant rather than compensate the victim. These damages are awarded only when the court finds the defendant's actions so egregious they want to punish and deter these behaviors from happening again.
Discussing all these damages with your attorney can help you figure out which compensation you may be entitled to.
8. Why are Queens motorcycle accident injuries often so severe?
Unlike motor vehicles, motorcycles do not provide their rider with a lot of protection.
As a result, when a collision occurs, it can lead to critical injuries.
If a motorcyclist is in a collision, their body often makes a direct impact with the road or other motor vehicles.
Motorcycles are much smaller and often a lot lighter than other motor vehicles, which means even a slight collision or bump can result in devastating injuries
Motor vehicles may not always see a motorcyclist. Consequently, when a motor vehicle is yielding or changing lanes, they may not notice the motorcyclist and cause a severe accident.
9. How do I know if I have a Queens motorcycle accident claim?
Typically, if you are bringing an accident lawsuit against another party, you need to prove that the other party was negligent.
To show this negligence, you need to verify the following:
The at-fault party owed you a duty to prevent unreasonable harm
The at-fault party failed to uphold this duty
The at-fault party's breach resulted in your injuries
Consequently, you suffered harm.
Following a motorcycle accident, if you believe your injuries were due to another person's negligence, you should call a knowledgeable Queens motorcycle accident lawyer. These attorneys can compile the necessary evidence required to prove the defendant's negligent behavior.
10. Why do I need to contact an experienced Queens motorcycle accident attorney?
Motorcycle accident cases are usually complex, tedious, and a lot to handle on your own. You are already dealing with your injuries and recovery. You should not have to deal with the legal proceedings as well. However, with the help of an experienced Queens motorcycle accident lawyer, you do not have to go through this process alone.
These attorneys can help you:
Answer your questions: Following a motorcycle accident, you will have numerous questions about what needs to be done, your injuries and expenses, and concerns about your future. Your attorney can go over all of these questions with you. Letting you know your legal options and the best way to proceed with your case.
Investigate the accident: If you want to be successful in a motorcycle accident claim, you need reliable and relevant evidence to show fault and damages. That is why your lawyer can investigate the accident scene to figure out what happened, gather crucial reports and evidence to establish liability, and interview relevant witnesses to help your case.
Negotiations and trial: Following a motorcycle accident, the insurance company will come fighting. However, your attorney understands these insurance carriers and their tactics. That is why when your lawyer takes over the negotiation process for you, they can ensure your case is treated with the respect it deserves, while they pursue maximum compensation on your behalf. If the insurance companies do not want to negotiate, then your attorney can take your case to trial and fight for compensation fair to you.
If you were injured in a Queens motorcycle accident, put your health and individual rights first. Contact the experienced Queens motorcycle accident injury attorneys at Jacoby & Meyers LLP today.
Contact Jacoby & Meyers, LLP, Today If You Suffered a Motorcycle Accident in Queens
At Jacoby & Meyers, LLP, we commit to working with you to navigate the scary and stressful time following a motorcycle accident. Our skilled attorneys and staff will work with you to understand the accident, identify the parties at fault, and build a strong case for your recovery of damages for your financial and medical injuries.
We dedicated our entire practice to providing affordable legal representation to those in need, and our Queens motorcycle accident clients don't pay any attorney's fees unless we successfully settle your case or obtain a verdict in your favor. Contact us today at (877)-503-7797 or on our website to schedule your free case evaluation.
Client Testimonials
"If it were not for the integral legal team of experts at Jacoby & Meyers I would not be where I am today with my recovery. I highly recommend hiring Jacoby & Meyers should you ever find yourself injured in an accident, and an individual or company needs to be held accountable for their negligence." -C.J.
★★★★★
Check out some of our other reviews.