Hempstead Motorcycle Accident Lawyer
Riding a motorcycle comes with risks. Chief among them is that in an accident, there is no steel frame surrounding the rider to absorb the force of a collision. The trade-off for that risk is the unmatched freedom and exhilaration motorcyclists feel when they ride. For many riders, the risk is worth taking.
Accepting the risk of potential danger in an accident, however, does not mean accepting that other motorists can act unsafely when they share the roads with motorcyclists. While bikers sometimes cause their own accidents, far more often (in our experience) motorcycle accidents in and around Hempstead, New York, happen because of unsafe driving behavior by drivers of cars, trucks, and other four (or more) wheeled vehicles.
Our Hempstead Motorcycle Accident lawyers at Jacoby & Meyers, LLP, have offices in New York (including Hempstead), New Jersey, and Connecticut, who represent motorcycle riders and passengers whose lives have been devastated by an accident caused by careless motorists and others who disregard the rights of motorcyclists on Nassau County roads.
Our mission is to recover compensation on behalf of our clients to ensure that they have the financial resources they need to heal and, if they so choose, to get back in the saddle and back on the road. Contact us online or call our Hempstead office at (516) 542-0931 for more information.
Representation for Hempstead Motorcycle Accident Victims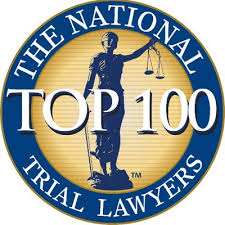 For over 47 years, Jacoby & Meyers, LLP, attorneys have committed their law practices to a singular mission: making sure victims of accidental injuries receive the top-quality legal representation that they need to go toe-to-toe with big insurance companies and well-funded defendants. Over the decades, we have recovered millions and millions of dollars for our clients, including large settlements for clients injured in motorcycle crashes in and near Nassau County.
As proud as we are of our financial recoveries on behalf of injured clients, however, we take even more satisfaction in knowing that our clients appreciate our high degree of professionalism and personal service.
At Jacoby & Meyers, LLP, we have a keen understanding of the fact that clients come to us during some of the most difficult and upsetting moments of their lives. Our attorneys commit themselves every day to guiding injured and grieving clients through the process of seeking justice and accountability for Hempstead motorcycle accidents and other catastrophes and mishaps that have upended their lives.
"I was rear ended and needed a good attorney. Jacoby and Meyers did a great job and got me what I deserved. I would recommend them to anyone who has been injured." -Lucy M.
★★★★★
Check out some of our other reviews.
Causes of Hempstead Motorcycle Accidents
In 2018, according to official state data, there were 4,392 motorcycle crashes across New York State. In the vast majority of those accidents, 84 percent of them to be precise, a motorcycle rider sustained an injury. 142 motorcycle operators died, 831 sustained "serious" injuries, 1,065 suffered "moderate" injuries, and 1,806 went home with "minor" injuries, according to the state data.
What caused these accidents? Here is an overview of the top four factors cited in official reporting:
Driver Inattention/Distraction
In 851 of the motorcycle accidents on New York roads in 2018, police reports cited "driver distraction" as a contributing factor. Although the data does not specify which "driver" police deemed distracted in these accidents, we would bet that in most of them, it was the driver of a vehicle that collided with a motorcycle.
Distracted driving plagues motorists on the roads in and around Hempstead. Although most of us think of distraction as involving "texting and driving," driver inattention and distraction can constitute any behavior that takes a driver's attention away from the visual, motor, or cognitive tasks involved in driving safely. Distractions and inattention put motorcyclists at particular risk, such as when a driver fails to pay attention to a motorcycle in its rear-view mirror before changing lanes.
Failure to Yield Right-of-Way
This was the second-most-common contributing factor cited by police in 2018 New York motorcycle accidents. 826 wrecks followed from a driver's failure to yield the right-of-way. As with the statistics for driver inattention/distraction, the data does not say which driver failed to yield the right-of-way in these collisions, but again, we have a good guess that it was the drivers of cars, trucks, and other larger vehicles. Motorcyclists know, for example, that risks are high for collision when vehicles turn left across their path.
Research suggests vehicle drivers often do not even see motorcycles approaching in the opposite lane before turning into a motorcycle's path, because of a psychological phenomenon known as "inattentional blindness" that causes drivers not to perceive objects when they are not explicitly looking out for them. Other failures to yield the right of way to motorcyclists include merging into a lane of traffic from an on-ramp, changing lanes in front of a motorcycle, or pulling out of a driveway into a motorcycle's path.
Passing and Lane-Changing
The third most common contributing factor in New York motorcycle accidents in one recent year was unsafe passing and lane changes—779 accidents involved this contributing factor. Drivers of cars and trucks sometimes fail to follow safe practices when passing or being passed by motorcycles, and in failing to check their blind spots.
Unsafe Speed
In one recent year, 777 motorcycle accidents on New York roadways resulted from unsafe speed. This is perhaps not surprising. We all know that accidents occur when drivers and riders go too fast for road conditions. Speed is, in that sense, an equal-opportunity danger. Going too fast makes it difficult to stop and to avoid road hazards, which in turn leads to collisions that injure Hempstead motorcyclists.
After the top four factors above, numerous other contributing factors played roles in New York motorcycle wrecks in one recent year, including those in and around Hempstead and Nassau county. These other factors include tailgating (particularly when a car or truck follows a motorcycle too closely), reactions to other vehicles or animals in the road, and various dangerous road conditions.
At Jacoby & Meyers, LLP, one of our jobs as advocates of victims of Hempstead motorcycle accidents is to identify the contributing factors involved in a bike wreck. Those factors often point to the parties who may face legal liability for our client's injuries.
Common Injuries In Hempstead Motorcycle Accidents
The New York State Department of Health offers a sobering assessment of the injury risks motorcyclists face on roads around the state. "Per mile driven, motorcyclists are approximately 37 times more likely to die in a traffic crash than occupants of a passenger car accident." As for injuries, "[o]n average, 4,000 New York residents are treated and released from an emergency department each year as a result of motorcycle crashes; that is an average of 11 people every day."
Motorcyclists who survive accidents can suffer a wide range of injuries, most of which result from being thrown from a bike, at speed, against an immovable object or onto the road surface. Among the most serious injuries Hempstead motorcycle accident victims may sustain in a wreck are:
Traumatic brain injury. All motorcycle riders in New York State must wear a helmet while riding. As much as that annoys some riders, it is a good thing. Helmets save lives. Even when riders do wear helmets, riders still face risks of brain injury when they strike their heads against a hard surface in a wreck. Traumatic brain injuries can cause a wide range of impairments, including difficulty thinking, moving, or controlling one's emotions.
Spinal cord injury/paralysis. The violent forces involved in a Hempstead motorcycle accident throw riders to the ground at awkward angles. Frequently, impact with a vehicle or the road surface causes damage to a rider's spinal cord. These injuries can leave riders partially or totally paralyzed.
Severe road rash. Every rider has likely experienced some road rash in his or her riding career. Severe road rash results from the friction of a rider sliding along a road surface. In the worst cases, it literally burns and shreds skin and soft tissue, while embedding dirt, dust, and other road particles deep in the rider's body. Recovering from road rash is a long, painful process.
Broken bones, dislocated joints, torn ligaments and tendons. When riders take a tumble, it is a good bet that they will sustain some kind of bone break or other orthopedic injury. While many of these injuries heal, they still cause intense pain and can leave a rider with permanent physical disabilities.
This is hardly a complete list, of course. Virtually any traumatic injury you can imagine might happen in a Hempstead motorcycle accident. No matter what your motorcycle accident injury, the team at Jacoby & Meyers, LLP, is ready to help you.
Tips for After a Hempstead Motorcycle Accident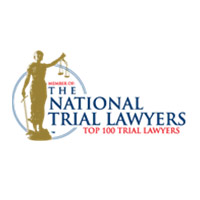 At Jacoby & Meyers, LLP,, clients come to us after motorcycle accidents, feeling overwhelmed by the physical, emotional, and financial pain the accident has inflicted. We are, of course, always ready to help. But there are also steps that clients can take before they ever come to see us that can help to ensure that they recover compensation for the full cost of their injuries.
See a Doctor
Every time we recommend that an injured client seek medical care, it feels almost too obvious to say. But over our decades of practice, we have discovered that motorcyclists and other motor vehicle accident victims tend to downplay their own injuries. Some simply do not realize, at least not initially, how badly hurt they are. Others feel the pain, but decide they should save some money on doctor bills by "toughing it out." Those reactions to a motorcycle accident are almost always a mistake.
Seeing a doctor is the only way to diagnose a serious injury that does not show symptoms right away, such as a concussion or internal bleeding. It is also the best way to "create a record" of the connection between a motorcycle accident and an injury; evidence that could prove crucial when the time comes to take legal action against the parties with legal liability for your injuries.
Do Not Fix Your Bike
It might be tempting to spend your time recovering from motorcycle accident injuries giving your damaged bike an overhaul. Or, you may look at the bike, declare it a total loss, and take it to the junkyard to sell for scrap. DON'T. For now, your motorcycle is evidence. Leave it in exactly the same condition that it was in after the accident.
Do not touch it. Do not repair it. Do not ride it. Wait for your lawyer to decide whether to send a forensic expert to look your bike over to figure out if anything went wrong with it that might have caused your Hempstead motorcycle accident.
Beware of Insurance Companies
You probably will not be able to avoid speaking with your own insurance company after a Hempstead motorcycle accident. That is ok, so long as you do not take the blame for the accident or tell your insurer that you feel "fine"—either of which could result in a lower payout from your insurer.
But if an insurance company representing someone else who was involved in the motorcycle accident contacts you, be careful. The only reason an insurer reaches out to someone to whom they did not sell a policy is to limit the company's own financial liability. An insurance company that reaches out to you after a Hempstead motorcycle accident wants to either trick you into saying something that lets it off the hook financially, or trick you into accepting a settlement offer that is probably way less than the true value of your claim. Do not have a conversation with these insurers. Refer them to your attorney instead.
Call Our Hempstead Motorcycle Accident Attorneys
Motorcycle riders accept that in an accident, they may sustain serious injuries. But that does not mean riders deserve any less respect or care on New York roads. If a Hempstead area motorcycle accident leaves you injured or grieving the loss of a loved one, contact Jacoby & Meyers, LLP, online or at (516) 542-0931 for a free case evaluation. We can help you recover compensation for the full cost of your injuries.
---
Client Testimonials
Review: 5/5
★ ★ ★ ★ ★
"Great experience with individual that knows what they are doing."
Review by: Nesha G.