Hempstead Motorcycle Accident Lawyer
Are you a motorcyclist victim of an accident in or near Hempstead? You may wonder what legal options are available to you and how you can get help for your damages following a motorcycle crash. Motorcycle accidents are not only traumatic but can result in excessive damages due to your injuries, damage to your property, and other possible losses.
Knowing what to do and how to protect your rights can be challenging to navigate as you recover from your injuries and try to figure out how you will move forward. Fortunately, motorcycle accident attorneys deal with personal injury cases such as this every day. A Hempstead motorcycle accident lawyer can help you understand your case and assist you with what comes next.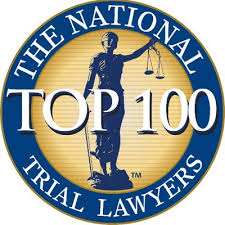 Hempstead Motorcycle Accident Guide
Why You Should Call Jacoby & Meyers, LLP After a Hempstead Motorcycle Crash
Motorcyclists get a bad reputation. They are often touted as reckless and dangerous when most motorcycle owners are responsible riders who value their life and take great care to avoid hazardous circumstances on the roads. Insurance companies and the party at fault in the motorcycle collision will try their best to deflect blame and costs away from them as best they can. A lawyer working on your behalf is an invaluable asset that can significantly impact the outcome of your Hempstead motorcycle accident claim and case.
At Jacoby & Meyers, LLP, we have several office locations throughout New York. We serve Hempstead directly, with our offices conveniently located in East Meadow right off Meadowbrook State Parkway near Long Island Children's Museum and the Nassau County Aquatics Center.
We offer our clients virtual or in-person consultations; we can accommodate whichever option you prefer, whether it be due to your comfort level or current medical condition. We want to help fight for your rights as motorcyclists and can guide you through the process of seeking compensation for damages caused by a negligent motor vehicle driver.
"I was rear ended and needed a good attorney. Jacoby and Meyers did a great job and got me what I deserved. I would recommend them to anyone who has been injured." -Lucy M.
★★★★★
Check out some of our other reviews.
The Compensation Available in Motorcycle Accident Cases
How much money you are eligible for following a motorcycle collision in Hempstead will depend on several factors. Generally, the more serious an injury a victim suffers in a motorcycle crash, the higher the monetary damage can be. However, every case is unique. While you may think you know how much your case is worth, consulting with a motorcycle accident attorney is best.
Our lawyers can take the time to calculate your damages and give you an overall outlook of what you can expect regarding compensation in a claim or lawsuit.
The result of the calculation of your damages does not necessarily mean that is what you might get in your case. Still, it can give you a number to compare against when you speak with your attorney and are considering settlement offers and deciding whether a lawsuit is necessary or worth it. For example, the damages recoverable to a motorcycle accident victim in Hempstead include compensation for economic and non-economic losses.
The categories of compensation you can seek money for as a motorcycle accident victim:
Medical care
Income losses
Pain and suffering
Loss of quality of life
Impacts on your ability to enjoy life
Emotional trauma
Mental distress and conditions that may arise due to the accident
Property damage
Motorcycle Collisions in Hempstead
There are nowhere near the number of motorcycles as vehicles on the road. Yet, motorcycle accidents often result in severe consequences, with many victims sustaining debilitating injuries or suffering fatalities. The Town of Hempstead resides within Nassau County.
Accident reports within Nassau County indicate that nearly 270 motorcycle crashes occur in one year. Nine of the victims in those accidents suffer fatal injuries, and another 206 victims suffer some level of injury. The classification of the injured victims includes 58 serious injuries, 64 of them moderate level and 80 victims with minor injuries. It is unlikely a victim in a motorcycle accident will escape the collision unscathed.
Too many potential threats to a motorcyclist's life and health during an accident can cause life-altering injuries with widespread impacts and consequences.
Most Common Types of Motorcycle Accidents
The threat of a motorcycle crash lurks around every corner and intersection for a motorcyclist. Riders know that any small hiccup they encounter on the road and unpredictable action of a driver can lead to a disastrous accident likely to end in injury. In addition, the type of motorcycle accident can contribute to the kind of injuries a victim sustains and the extent of overall damage.
What type of motorcycle you are in can also indicate who is likely at fault for the collision and, consequently, your injuries.
Left turns in intersections. A simple maneuver such as a left-hand turn by a driver is a common cause of motorcycle crashes. If drivers do not adequately scan the traffic, they can cut into a motorcyclist's path, causing a collision. Drivers with limited awareness of motorcycles and how they will move can fail to identify a motorcyclist or not notice the oncoming rider until it is too late.
Head-on collisions. Whether in an attempt to pass lanes or drifting into a lane traveling in the opposite directions, a motorist can hit a motorcyclist head-on during a collision. Head-on crashes can result in fatality due to the direct impact and speed involved in these accidents.
Sideswipe crashes. The most common cause of sideswipe accidents are blind spots. Merges into roads, lane changes, and drifting by automobile drivers are the most common culprits behind a sideswipe. A sideswipe can happen instantly, and motorcyclists may not have a chance to recover their balance or avoid the collision. Sideswipe accidents can cause motorcycle riders to lose control and fall off their motorcycle onto the pavement in the path of other vehicles or nearby structures.
Rear-ending. When a motorcycle rider stops at a red light or gets caught in slow-moving traffic on congested roadways, they are at a higher risk of being the victim of a rear-end crash. Rear endings can happen when drivers do not slow down in time or fail to notice how close to a motorcyclist they are. Although rear-end collisions between vehicles are likely to cause only minor damage when a car hits a motorcycle rider from behind, the consequences can be deadly. For example, a car crashing into the rear tire of a motorcycle will cause the rider to fly off into the road or back onto the vehicle's windshield or hood. This can cause instantaneous and life-threatening traumatic brain injuries.
Dooring accidents. When thinking of a potentially deadly motorcycle accident, a vehicle door is probably not at the forefront of the risks you imagine. However, a dooring accident is common and likely to cause severe or deadly injuries. These accidents are most likely to happen in urban areas where parking limitations require vehicles to park on the road. When a driver or passenger opens a door without checking first, they can cause a motorcyclist traveling at the same time to strike the door at full speed.
How a Driver Might Cause a Motorcycle Accident Due to Negligence
Why an accident happens and what leads a driver to cause a collision with a motorcycle will vary from case to case. Reckless driving happens on roadways every day, and when a driver causes an accident because of that carelessness, they may be liable for negligence and the injuries they cause you.
Some of the causes of negligent accidents may be errors in momentary judgment. However, others may be more extreme cases where drivers are likely aware they are potentially endangering those around them, including motorcyclists.
Common causes of drivers crashing into motorcycle riders include:
Drunk driving
Speeding
Breaking traffic laws
Distracted driving
Aggressive driving
Reckless driving
Failure to stop at traffic signs and signals
The Most Likely Injuries to Victims of Motorcycle Collisions
It does not come as a surprise that motorcycle accidents can cause severe injuries with potentially life-changing impacts and the threat of complications. Motorcycle accident injuries can worsen over time and cause more severe conditions.
Depending on the type of injury, they can require long-term recovery or may never fully heal. Vehicles crashing into a motorcycle exerts such a significant amount of force and energy it can catapult a victim many feet into the air and across the road. The injuries to a rider can happen the instant the vehicle crashes into them, and additional injuries could develop when the rider hits the ground.
Motorcycle accident victim injuries can include:
Traumatic brain injuries
Injuries to the spinal cord
Broken or shattered bones
Other head, back, or neck-related injuries
Road rash
Burns
Lacerations
Soft tissue injuries to ligaments, tendons, muscles
Injuries to internal organs
Pursuing an Insurance Claim for the Recovery of Your Damages
Sadly, insurance companies will not make collecting compensation for your losses easy. Insurers will not just take your word or accept the evidence of your injuries and losses at face value and pay you for your damages. They will fight however they can to reduce the amount of money they pay you. Whether by denying liability outright, finding other parties to share liability for your losses, or reducing the compensation for your damages, they will try to find a way to come out on top.
It is not a fair fight when you go up against big corporate insurance companies with never-ending resources, money, and their team of ruthless attorneys. You need an advocate, an attorney that will serve your interest in the case. A motorcycle accident lawyer has the experience and background to navigate your insurance claim and case to try and get you the compensation eligible for you under the law in Hempstead.
Protect Yourself Following a Hempstead Motorcycle Accident
As a motorcycle accident victim, you may want to know if there is anything you can do to help your case in the aftermath. With insurers calling and other interested parties seeking information about your injuries and the outcome of a claim, it can become chaotic and confusing to handle effectively while also protecting yourself from jeopardizing compensation or your rights under the law. Understandably, you want to take action and get the process started as soon as possible. While the timing of your claim is important, doing things right from the outset of your case can help you prevent complications and issues later down the line.
1. Call a motorcycle accident attorney
Do not put this step off another moment. Contact a motorcycle accident lawyer to help you with your case and represent you against the insurance company while you try to collect your damages from the parties responsible.
2. Collect all evidence and identify potential evidence
The preservation of evidence is important as you will need all evidence you have to prove not only who is liable to you but also for your losses. Gather all the evidence you have and inform your attorney of potential evidence that might be available but not yet in your possession.
3. Heal as best as you can
The recovery of your injuries may still be uncertain. While doctors can predict what they think will happen, they do not know with absolute certainty. However, you must do what is necessary to help your recovery progress. This includes keeping up with appointments and following the advice of your team of medical professionals.
Call Us at Jacoby & Meyers, LLP After a Motorcycle Accident in Hempstead
Our Jacoby & Meyers, LLP personal injury lawyers can take your call and provide a free consultation to discuss your case and legal options after a Hempstead motorcycle accident. Contact us today at (516) 542-1295 for your free case evaluation with our office.
---
Client Testimonials
Review: 5/5
★ ★ ★ ★ ★
"Great experience with individual that knows what they are doing."
Review by: Nesha G.