East Meadow Slip and Fall Attorney
Something innocuous like a wet spot on a floor, uneven concrete, or poorly-maintained premises can change your life forever. Slip and fall accidents in East Meadow can cause serious injuries, many of which have lifelong consequences.
High medical bills and lost wages can decimate your finances. Injuries can prevent you from engaging in the activities you usually enjoy. You may feel adrift and uncertain. A slip and fall claim cannot restore your lost capability or prevent your injuries, but it can help you seek the compensation you deserve for serious injuries, providing you with much-needed funds to pay your medical bills and handle your other daily expenses.
Did you suffer serious injuries in an East Meadow slip and fall accident due to another party's negligence? Contact our East Meadow slip and fall attorneys at Jacoby & Meyers, LLP today to learn more about your legal rights to compensation. Over the years, we've recovered millions for people who slipped, fell, and suffered injuries through no fault of their own. Let us see whether we can help you.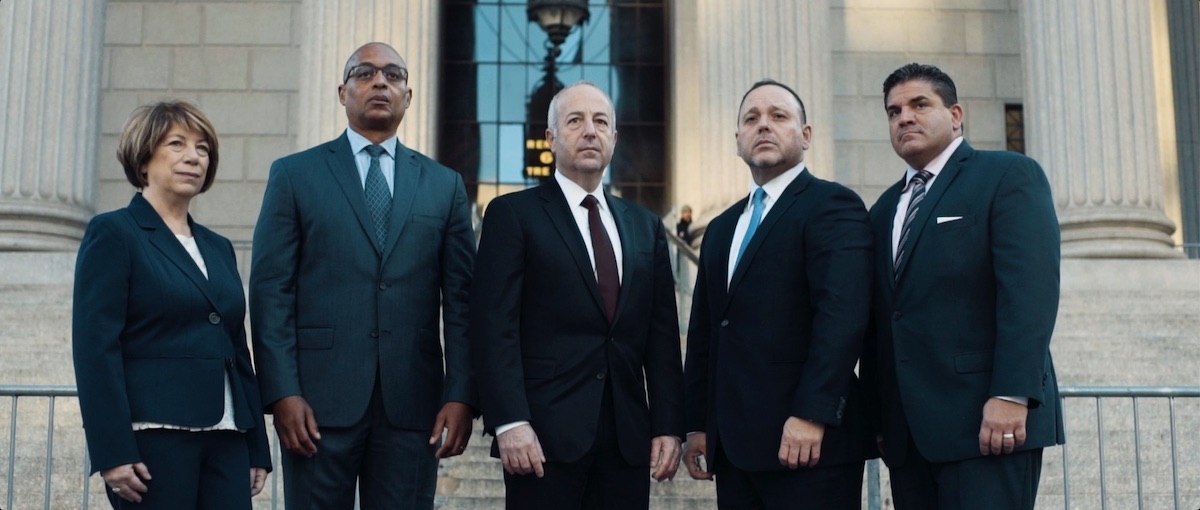 Catastrophic East Meadow Slip and Fall Accident Injuries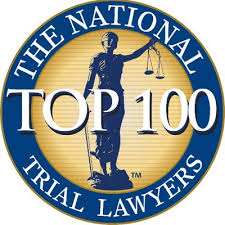 Living with serious injuries after a slip and fall accident can impact every area of your life. You may find you can't perform many of the activities you usually enjoy, especially if you usually live an active lifestyle.
Broken Hip
A hip fracture can cause serious pain and ongoing complications, especially in elderly individuals. People with broken hips may struggle with pain when sitting or standing. The broken joint usually cannot bear any weight whatsoever. Broken hips usually require surgical repair, which may include, in some cases, a full or partial hip replacement. Recovery can take quite some time. Some victims with broken hips, including elderly individuals, may struggle to ever fully regain mobility in the affected joint. In some cases, elderly individuals may even face increased mortality rates as a result of the broken hip.
During recovery, many individuals cannot work normally due to the inability to sit behind a desk. Individuals who work in active professions may not have the capacity to manage their normal work tasks until months after the accident.
Traumatic Brain Injury
A slip and fall that occurs with violent force or with no chance for the victim to protect himself on the way down can lead to striking the head against a hard surface, resulting in traumatic brain injury. Traumatic brain injury can cause limitations to every area of a victim's life. The initial confusion and disorientation that come along with a minor head injury often precede ongoing memory issues: loss of long-term memories and loss of short-term memories alike.
Victims often struggle with focus and concentration, or may lose the capacity to complete creative job tasks. Some victims also struggle with emotional challenges following a traumatic brain injury. They may, for example, notice extreme emotional reactions to even relatively minor stimuli, or struggle with mood swings that seem to come out of nowhere. Some victims of traumatic brain injury even note permanent personality changes.
Even minor traumatic brain injury can result in long-term changes and challenges for victims of slip and fall accidents. Some victims with mild TBI note symptoms more than a year after the initial accident, while victims with more serious injuries may struggle with symptoms for the rest of their lives.
Broken Bones in the Hands and Arms
Many people, when they find themselves falling, will throw out their hands to catch themselves. Unfortunately, the small bones in the hands often prove too fragile to take the force of a fall. Some victims of slip and fall accidents have multiple broken bones in the hands and arms, especially if they take a long or hard tumble.
Broken bones in the hands require particular care. Because of the need for fine motor skills and the delicate array of bones in the hands, many victims require surgical repair and ongoing physical therapy following breaks in the hands.
During recovery, victims may struggle with self-care tasks, including things as simple as showering or brushing their teeth. Victims may also struggle with work tasks, whether they work behind a desk at a computer or in a highly physical job. Broken bones in the hands and arms can also prevent many common leisure activities, from active hobbies to video games.
Spinal Cord Trauma and Back Injuries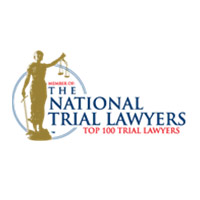 On average, half of working Americans note having back pain each year. Spinal cord injuries, such as those sustained during a slip and fall accident, can make that pain considerably worse. A slip and fall can result in spinal cord injury, which could cause decreased mobility or even full paralysis below the site of the injury. Even minor trauma to the back, however, can result in significant pain.
Slipped discs, trauma to the muscles around the back, or injury to the ligaments around the spine can all cause significant, ongoing pain that can impact many of the victim's daily activities and responsibilities. Many victims with back injuries struggle to sit behind a desk and complete their usual job duties. Others may have trouble taking on highly physical tasks, including heavy lifting or repetitive movements that often take place in a factory. Back pain can also have a substantial impact on leisure activities.
Emotional Complications and Trauma
In addition to the physical injuries that often follow a serious slip and fall accident, many victims struggle with emotional trauma. Some elderly individuals, in particular, develop a fear of leaving their homes. They may hide themselves away or struggle to go out in public without an escort. Over time, this can lead to increased feelings of loneliness and isolation, especially if victims do not share the reason for that trauma and fear with their loved ones.
Understanding the Causes of Slip and Fall Accidents
Across the United States, one out of four elderly adults will suffer a fall each year. Even otherwise healthy individuals who seem steady on their feet, however, can find themselves facing serious injuries following a slip and fall. To prevent slip and fall accidents, premises owners, including store, hotel, and theater owners, should take basic safety precautions to help prevent falls.
Spills and Slick Flooring
In a retail or public establishment, employees should act quickly to clean up spills and remove potential hazards. On a wet day, for example, employees may need to place signs at the door noting the possibility of wet and slick flooring. Spills further in the building should receive signs or, if necessary, blocked aisles and walkways until employees can clean up the spill and reduce the risk of potential accidents.
Missing or Broken Handrails
Many people, from seniors and disabled individuals to younger adults feeling unsteady on their feet, rely on handrails to safely navigate ramps and stairs. Handrails give people something to brace against and help prevent spills and falls. In the absence of those handrails, however, people may have a higher risk of falling while navigating those dangerous areas. Damaged handrails can cause even greater risk: when people brace their weight against them, they may break or pull away from the wall, challenging the individual's balance and leading to a serious fall.
Damaged or Uneven Flooring
Over time, as flooring ages, it can grow more uneven or rough. This rough flooring can make it difficult for people to navigate safely across the floor, especially elderly or disabled individuals who may shuffle their feet as they walk. Carpet with extruding edges or flooring that has nails sticking out can significantly increase accident risk.
Debris or Cords on the Floor
During major events, from renovations to seminars, the internal arrangement of a facility may change substantially. During a convention, for example, a hotel may have more cords running across the floor and more items stacked on the floor. Unfortunately, those items can significantly increase fall risk, since they leave the floor uneven and present hazards for individuals who might already feel unsteady on their feet.
Most facility owners and operators bear liability for properly maintaining that facility. For example, if you suffer a slip and fall accident on wet hotel steps, the hotel may bear liability for that accident. In some cases, you may need to discuss liability with your attorney, who can help determine whether other factors contributed to your fall.
If, for example, the store manager has informed the owner of the property several times that a broken handrail needs replaced, but the owner has not upheld his end of the contract, the owner may share liability for that accident. Discuss your accident and any circumstances that may have contributed to it with your attorney to learn more about who may bear liability for your injuries after a slip and fall in East Meadow.
Seeking Compensation After an East Meadow Slip and Fall: How Much to Expect

For many slip and fall accident victims, understanding the compensation you deserve for your injuries can make a big difference in your decision to file an East Meadow slip and fall claim and even how you may manage your medical needs after the accident. A personal injury attorney cannot tell you exactly how much you will ultimately receive for your injuries, but can provide you with a better idea of how much compensation you should expect, based on the insurance policy that covers the property owner and the extent of your injuries. Most East Meadow slip and fall claims include several clear categories.
The Cost of Your Medical Care
After a serious slip and fall accident, you can accumulate substantial medical bills. Immediately after the accident, you may go straight to an emergency room or urgent care center, where you will receive an evaluation and treatment of your initial injuries. Some injuries, including a broken hip or broken bones in your hands, may require surgical care. If you suffer a traumatic brain injury, you may need a stay in a long-term care facility as you recover and develop better modifications that can help you cope in your daily life.
In addition, many victims require substantial therapy to aid in their recovery. Some victims need extensive physical therapy to help regain strength and flexibility following a serious injury. Others may need to go through occupational therapy to learn how to cope with new limitations due to their injuries. You may also need to make modifications to your home that will allow you to function as independently as possible despite your injuries.
Patients who require a wheelchair to get around, for example, may need to widen doorways throughout their homes or install wheelchair ramps to make it easier to get in and out of the house. Talk to an experienced East Meadow slip and fall attorney to learn more about how to include those elements as part of your claim.
Lost Wages
A slip and fall accident can, in the blink of an eye, derail your career and make it difficult or even impossible for you to go back to work. Many victims cannot work at all while hospitalized or undergoing treatment for slip and fall accident injuries. Your employer may not want to accept liability for having you back at work until you can move around more freely and complete your usual job responsibilities.
Even if you can return to work, you may need to work on a modified schedule or adapt your hours to compensate for your ongoing weakness and your injuries. Some victims may need to miss work due to appointments, including additional procedures and therapy appointments. All those lost hours can add up to significant lost income over time. An attorney can help you learn more about how to include those lost wages as part of your East Meadow slip and fall claim.
Pain and Suffering
While your pain does not form a tangible financial loss, it does create very real complications in your life. Talk to an attorney about how to include both physical pain and emotional anguish or struggle as part of your claim.
Do You Need an Experienced East Meadow Slip and Fall Accident Attorney?
An experienced slip and fall accident lawyer in East Meadow can help you better understand and seek the compensation you deserve after a serious accident. Contact Jacoby & Meyers, LLP today, open a live webchat, or dial (877) 565-2993 for your free case evaluation.
---
East Meadow Office
90 Merrick Avenue, Suite 601
East Meadow, NY 11554
(877) 565-2993
Client Testimonials
Review: 5/5
★ ★ ★ ★ ★
"The team and Jocoby & Meyers are excellent. They make sure the client is well taken care of. They are great with communication and they take their time to make sure the client is satisfied. Will definitely recommend."
Review by: Danielle H.
Check out some of our other reviews.