Manhattan Bicycle Accident Attorney
Cycling offers a wide array of benefits to Manhattan residents, making it a popular way to get around the island. Bikes are cheaper than taking a cab or an Uber, and nimble enough to maneuver through the city's notoriously heavy traffic—and that makes them perfect for couriers and delivery workers, because they can easily get to places that motor vehicles can't. They also come with the added benefit of healthy physical activity. Unfortunately, bicycle accidents are on the rise in our city.
If you have suffered preventable injuries in a Manhattan bicycle crash, then you may have rights under New York law to take legal action seeking compensation for your injuries and losses. The skilled Manhattan Bicycle Accident lawyers at Jacoby & Meyers, LLP advocate for NYC cyclists to get them the compensation they deserve for bicycle accident injuries. Contact our team today at (212) 445-7000 for a free case evaluation to discuss the details of your bicycle accident, your injuries, and the losses you've faced.
Jacoby & Meyers, LLP Fights for Bicycle Accident Victims
The award-winning legal team at Jacoby & Meyers, LLP, has advocated for Manhattan accident victims for over four decades, including those who have suffered bicycle accident injuries. The firm's passionate commitment to client service and dedication to seeking justice has resulted in millions of dollars in settlements and court-awarded damages for its clients.
In a recent case, we secured a $425,000 settlement for a client who needed surgery after he broke his hand and wrist in a bicycle accident. While cycling near an intersection, a depression in the road caused our client's front bicycle wheel to stop suddenly, throwing him from the bike. Our team investigated the accident scene and took photos of the depression in the street surface, which revealed that New York City road crews had known of the condition because they painted road markings over the defect. Additionally, a review of complaints filed with the 411 tip line revealed that several other city cyclists had filed complaints about that particular road hazard.
This is just one example of a case outcome, and does not guarantee specific financial results for your bicycle accident case, of course. Each claim we handle has underlying factors that affect its potential value. The qualified bicycle accident lawyers at Jacoby & Meyers, LLP have the experience and resources to uncover the facts that matter in any Manhattan bicycle accident injury case, however, to build the strongest claim possible for a client's damages.
Manhattan Bicycle Accident Victims Face Severe Injuries
Even with New York City's commitment to lowering traffic deaths and fatalities through its Vision Zero initiative, cyclists still face the risk of accidents and injury when pedaling in Manhattan. In fact, New York City's Department of Transportation reports that around 1,300 bicyclists suffer accident injuries each year in Manhattan.
| Type Of Accident | 2009 | 2010 | 2011 | 2012 | 2013 | 2014 | 2015 | 2016 | 2017 | 2018 |
| --- | --- | --- | --- | --- | --- | --- | --- | --- | --- | --- |
| Total Manhattan Bicycle Accidents | 891 | 1089 | 1181 | 1169 | 1213 | 1083 | 1027 | 1214 | 1230 | 1235 |
| Manhattan Fatal Bicycle Accidents | 0 | 5 | 6 | 3 | 3 | 6 | 1 | 4 | 8 | 2 |
| Manhattan Personal Injury Bicycle Accidents | 889 | 1080 | 1175 | 1159 | 1206 | 1071 | 1016 | 1200 | 1205 | 1165 |
The vast majority of these preventable injuries occur as a result of someone other than the rider's careless or reckless actions.
Cyclists do not have the same armor to protect them that drivers and occupants in motor vehicles have. This means that when bike accidents occur, cyclists are more prone to severe, catastrophic, and sometimes fatal accident injuries.
Some examples of severe injuries that Manhattan bicycle accident victims face include:
Broken bones, especially those that require reconstructive surgery;
Road rash and severe cuts, especially if an accident throws a cyclist from a bike;
Dislocated hips and shoulders;
Crushed limbs that sometimes require amputation;
Organ damage, broken ribs, and other internal injuries;
Head traumas, some of which can lead to severe brain bleeds or traumatic brain injuries (TBI), most common among cyclists who do not wear a helmet;
Neck injuries and back injuries, including fractured vertebrae and herniated discs; and
Spinal cord injuries, which can lead to paralysis.
No matter what kind of injury a Manhattan bike wreck causes, the skilled bicycle accident injury team at Jacoby & Meyers, LLP has the resources and know-how to get to the bottom of how it happened and its impact on their client's life.
Many Scenarios Can Lead to a Manhattan Bicycle Accident
Many situations can lead to a Manhattan bicycle accident that results in severe or catastrophic injuries. Scenarios vary, but almost all NYC bike accidents are preventable. Motor vehicle drivers often cause Manhattan bicycle accidents through careless or reckless driving, although the conduct of other parties can also contribute to a dangerous bicycle accident. The following common causes of Manhattan bicycle accidents are not mutually exclusive:
Distracted Drivers
Distracted driving has been a danger to cyclists since the invention of the automobile, but the rise of cell phone use has moved its relevance to the center of traffic safety discussions. Any activity that takes a driver's hands off the wheel, mind away from driving, or eyes off the road can potentially lead to a dangerous or deadly bicycle accident. Cell phone use typically encompasses two, if not three of these conditions, making it a triple threat. Many other distractions can also lead to a bicycle accident, including personal grooming, adjusting radio controls, reaching for dropped objects, daydreaming, and watching events outside the vehicle.
Drunk Drivers
Drinking and driving is not only illegal, it also puts cyclists in Manhattan in danger of accident and injury. Alcohol impairs drivers' ability to judge time and distance, making it difficult for them to react appropriately to others on the road, including cyclists. Even if a drunk driver sees someone riding their bicycle, the driver can still collide with the cyclist because of impaired reaction time. Those who drink alcohol while also taking prescription medications can also cause treacherous bicycle accidents, because a small amount of alcohol can have a large impact on the body, giving drivers a false sense of control.
Drowsy Drivers
Research shows that drivers who go without 18 hours of sleep have the same level of impairment as those with a 0.08 blood alcohol concentration, the legal limit in New York. Residents and visitors to Manhattan have plenty of reasons to remain awake for hours. Jet lag, demanding work schedules, working more than one job, and untreated sleep disorders are only some of the factors that can lead to a driver feeling drowsy behind the wheel. Fatigued and sleep-deprived drivers risk nodding off or completely falling asleep at the wheel, putting everyone else on the road at risk for accident and injury, including those on bicycles.
Failure to Obey Traffic Devices
Manhattan's heavy traffic comes with plenty of drivers who don't obey traffic signals, stop signs, and other traffic devices. Under New York law, cyclists must obey the same rules of the road as motor vehicle drivers, so they cannot ride against traffic. This means they have the same risks as other motorists when careless drivers ignore traffic devices and other traffic regulations. Traffic control devices serve to keep everyone who uses city streets safe from accidents and injury. Those who ignore them can cause severe and fatal bicycle accidents.
Defective Vehicles/Bicycles
Manufacturers have a responsibility to bring products to market that are safe for consumers. Sometimes defects occur during design or manufacturing that can lead to mechanical failures in vehicles and bicycles. These failures can cause a driver to lose control of a vehicle and a cyclist to lose control of a bike. In either case, dangerous and fatal bike accidents can occur. The same issue applies to part manufacturers. If a vehicle or bicycle defect causes a bicycle accident, any party involved with bringing the product to market, including wholesalers, distributors, shippers, and more, can face financial liability for damages.
Poorly Maintained Roads
City government has a special responsibility to maintain the roads throughout Manhattan, so that bicyclists and other users do not suffer accidents or injuries. When those in charge of keeping city street surfaces safe do not fix potholes, replace manhole covers, remove debris, or tend to other dangerous hazards, cyclists face a risk of severe accidents. Just falling off a bicycle in Manhattan traffic because of a preventable road condition could lead to a fatal injury, because of the danger of a vehicle striking a fallen cyclist. Small children are especially vulnerable to bike accidents on poorly maintained roads because they have not yet had the practice or experience of navigating road hazards.
Seeking Compensation After a Manhattan Bicycle Accident.
You have 30 days after suffering an injury in a Manhattan bicycle accident to file a personal injury protection (PIP) claim under the insurance policy of any motorist whose vehicle collided with you. Of course, if your Manhattan bike wreck did not involve a collision with a motor vehicle, then this time limit would not apply to you.
Regardless of whether someone else's PIP insurance covers you, you may also have the right to take legal action for compensation in New York court, provided you do so within three years of the date of your injury.
Every legal action has its own unique factors that determine the amount of money you might receive as compensation, but generally speaking you may have the right to seek payment for:
Medical expenses including a ride in an ambulance, emergency room treatment, hospital stay, diagnostic testing and imaging, aftercare, and medication
Estimated future medical treatment expenses when a bicycle accident leads to a permanent condition or disability requiring full-time care and ongoing treatment
Rehabilitation expenses for physical therapy, occupational therapy, speech therapy, behavioral therapy, or any other specialized treatment that is part of a bicycle accident victim's recovery regimen
Costs of modifying an accident victim's home to make it more accessible, such as installing wheelchair ramps or constructing a main floor living area for an accident victim who cannot go up and down the stairs
Replacement costs for services the bicycle accident victim provided before their injury such as childcare, cooking, cleaning, lawn care, snow removal, laundry
Physical pain and suffering
Mental anguish
Loss of consortium
Decreased quality of life
Scarring and disfigurement
Exemplary damages meant to punish the at-fault party in extreme cases involving gross negligence or willful harm
If you lost a child or a loved one as a result of a Manhattan bicycle accident, New York law may entitle your family to benefit from the filing of a wrongful death action seeking compensation for your tragic loss. Speak with an experienced Manhattan bicycle injury attorney at Jacoby & Meyers, LLP today to learn how our team can help families during this difficult time.
Defense Strategies in Bicycle Accident Cases
Parties named in a personal injury lawsuit will take every measure possible to avoid some or all financial responsibility for damages related to a bicycle accident. Insurance companies typically have the funds to pay out a claim, but they do not prosper by paying every claim they receive. The at-fault party and their insurance company, if applicable, can use a variety of defense strategies to try to reduce or eliminate their liability for damages to you.
Some examples of defense strategies they can use include:
Shifting the blame for the bicycle accident to you;
Shifting the blame to another party, such as another driver, a vehicle manufacturer, New York City, and others;
Denying liability based on a technicality or error in submitting an insurance claim; and
Downplaying your injuries or suggesting you had preexisting injuries.
An experienced bicycle accident attorney can anticipate the strategies defense teams and insurance companies might use to deny you the compensation you deserve, and take steps to protect you from them. Hiring a qualified attorney gives you the best chances of recovering the maximum amount of damages for your case.
Manhattan Bicycle Accident FAQs
After an accident, it's normal to have questions about what to do in the aftermath and how long your injuries will last. These are common questions, the answers to which can help provide you comfort and instruct you as to what steps to take. After an accident, it's important to know your rights and how to protect them. Below, we dig a little deeper into some of the most commonly asked Manhattan bicycle accident questions. If you or a loved one has been injured in a bicycle accident in Manhattan or the greater New York City area, contact an experienced bicycle accident attorney to find out how to start your case.
What should I do after a bicycle accident?
If you own and ride a bicycle in New York City, you are likely already aware of the very real dangers that exist around you. Though New York touts itself as a bicycle-friendly city, 2019 saw more bicycle fatalities than any other year in the past decade. As a cyclist, you must always be prepared in the event of an accident. What you do in the hours and days following your accident will not only affect your case, but also could affect your health.
Some of the steps you should take after an accident include:
Prioritize your safety. Bike accidents are traumatic. Unlike motor vehicle accidents, there is nothing to protect you in the event of a collision. Because of the force involved in motor vehicle accidents, it's a good idea to remain put. Do not attempt to move or put weight on your body. After a collision, there is a very high risk of injury. If you attempt to move your body, you may actually end up making your injuries worse.
Call for help. If the motorist or a witness stopped at the scene of the accident, ask him or her to call for help. When emergency responders arrive, they will take you to the hospital and get a report from you, the driver, and other witnesses. Again, now is a time to think about your safety. Let emergency providers take you to the hospital to get checked out if that's what they recommend.
Provide the doctor with a detailed report of your symptoms. Now is not the time to hide symptoms or tough it out. Be honest about how you are feeling. If something hurts, say so. If you are having trouble with your memory or concentration, let the doctor know. Keep in mind that while you should report all symptoms, it is never a good idea to make up or exaggerate your symptoms. Your medical record will become a part of your case and any documented false claims will hurt your credibility.
Report the accident. New York requires cyclists and motorists to make an accident report in the event of a collision. Make sure to get a copy of this report. The accident report can provide detailed information about the collision and parties involved and help your attorney build your case.
Call an experienced bicycle accident attorney. Bike injury claims often prove complicated and time-consuming. After an accident, you shouldn't have to worry about insurance negotiations and medical costs. An attorney can take care of most of the work and help you fight for a fair and just settlement.
Will my auto insurance cover my injuries?
In most cases, yes. If you are in a collision with a motor vehicle, you usually have the same access to your own insurance and to the motorist's auto insurance, just as you would if you were in a car. New York requires all drivers to carry personal injury protection (PIP) and liability insurance. After an accident, your first source of payment will be your own PIP insurance. The law allows drivers immediate access to this coverage, meaning you can use this coverage right after the accident.
When it comes to the other party's insurance, that policy will come into play after you exhaust your PIP coverage. To receive compensation from the other party, you must file a bicycle accident claim.
In addition to your medical costs, a bike accident claim can help you recover other related costs, including:
Lost wages/future lost wages
Residential modifications
Medical equipment
Pain and suffering
Loss of enjoyment
Loss of companionship
Wrongful death
Should I accept the insurance company's first settlement offer?
If you filed a claim with the other party's insurance company, it may not reach out to you to make a settlement offer. There is one important thing to understand: insurance companies do not like to just give out money. If one reaches out to you in the early stages of your recovery, it's most likely because the company knows that you have a high-value claim and that the longer the case plays out, the more the company will ultimately have to pay. Remain skeptical of early offers, however, as they are almost always for far less than what your case is actually worth.
It's never a good idea to sign anything before you talk to an experienced bicycle accident attorney. Once you sign a settlement agreement, you waive your right to any future compensation for your accident. An attorney can review your case and help you determine whether the offer is appropriate based on your circumstances.
How long will the whole process take?
This is a question we get a lot, and understandably so. After an accident, any extra money can help you cover bills and help you get back on your feet, but rushing a settlement may substantially lower the value of your case. Generally, it will take a couple of rounds of negotiations before you receive an offer that is anywhere close to acceptable.
However, there are a few factors that may expedite or slow down the timeline of your bicycle accident case, including:
The degree of your injuries: Generally, the more serious your injuries are, the longer the case will draw out. This is because both parties will want to get a better idea of your long-term prognosis and wait until you reach maximum medical improvement.
Evidence: Many times, insurance negotiations drag out as the insurance company tries to prove fault and reduce its liability in a claim. A lack of evidence will make your case harder to prove. On the other hand, if there is clear cut evidence showing fault, like video evidence, it may actually speed up negotiations.
The other party's insurance limits: The higher the insurance limits, the more money there is to fight over. If there is a smaller policy and you have a clearly valuable case, the insurance company may try to settle the case quickly.
Each party's willingness to settle: The insurance company is counting on your eagerness to settle the case. This is why it will typically start with lower offers. If you are willing to wait out the process, you will likely walk away with a larger settlement. As for the insurance company, there are several reasons why it may want to settle sooner. If the accident resulted in serious injuries or death, or you can prove gross negligence, the insurance company may want to get the case over with as quickly as possible.
Pre-existing injuries: You can still file a bike accident injury claim if you have pre-existing injuries. However, the other party may try to claim that the accident was not the cause of your injuries. In this case, it will take extra time to prove the cause and severity of your injuries.
What if I wasn't wearing a helmet?
The law only requires riders to wear a helmet if they are under the age of 14. If you are over 14 and were not wearing a helmet, this should not adversely affect your case. However, if there are head or face injuries, the other insurance company may try to argue that you could have minimized your injuries by wearing a helmet. An experienced bike accident attorney can help defend your legal rights if this is the case.
Do I need an attorney, and can I afford one?
The law does not require accident victims to have an attorney to file a bicycle accident claim or lawsuit. However, retaining an experienced attorney can help maximize your compensation. Unfortunately, insurance companies are famous for offering far less to unrepresented parties. This is because they assume that such parties won't know the law or how much compensation to seek. The fact is, most accident victims don't know the true value of their cases. Many factors affect how much a claim is worth. An experienced attorney can help you understand the real value of your case and help you make an informed decision during settlement negotiations.
As far as costs, most bicycle accident attorneys work on a contingency basis. This means they receive a pre-agreed percentage of their clients' final payouts. If you don't win, your attorney doesn't get anything. The attorney fees are typically deducted from the final settlement before your attorney issues you a check.
How long do I have to file a bicycle accident lawsuit?
New York law generally allows accident victims three years to file a bicycle accident suit through the legal system. If you file a case after this date, the court has the right to dismiss your claim. There are a few circumstances where the court may allow an exception, including:
Fraud
Missing or unavailable defendants
A minor victim
While the law allows victims three years to file a case, you need to allow your attorney enough time to prepare your case. For complex cases, it can take several months to gather and organize evidence. Additionally, the longer you wait to talk to an attorney and start your bike accident claim, the more likely it is that the insurance company will question the severity of your injuries.
What should I bring to my initial case evaluation?
Most bicycle accident attorneys, including ours, offer free case evaluations for prospective clients. This is your opportunity to interview your potential attorney and figure out whether you want him or her to represent you in your bicycle accident claim. While this interview is primarily for you, this is also the attorney's opportunity to learn more about your case and determine whether he or she thinks you have a case and wants to work with you.
As such, the more information you can provide about your claim, the better. Plus, if you do work with this attorney, giving them this information at your initial case evaluation will allow your attorney to get started right away. It's always a good idea to make copies and keep the originals.
A few of the things that you should definitely plan to bring to your initial case evaluation, if you have them, include:
The name of the driver or at-fault party and his or her contact information
The other party's insurance information
Your auto insurance and health insurance information
A copy of the accident report
Contact information for any witnesses
Contact information for any care providers who treated you
Receipts for damages and medical bills
After-visit reports for any doctor appointments
Accident photos
This list is not all-inclusive. Your attorney may request that you bring certain items that are not on this list, so make sure to ask what you should bring before you head to your appointment.
What's Next? Call Jacoby & Meyers, LLP
Your health and safety is the number one priority after a bicycle accident. These types of accidents don't just affect victims, but also put tremendous stress on victims' families. After an accident, a bicycle accident case can help you focus on getting the care you need through a fair and reasonable settlement or judgment.
After an accident, one of the first things you should do is contact an experienced bicycle accident attorney. An attorney can help you determine what comes next and begin to process your claim. At a time like this, the last thing you want to do is deal with the back and forth phone calls with the insurance company. Right now, what matters is you. Don't wait to get the care you need. If you have questions or need help with your bicycle accident case, contact an experienced Manhattan bicycle accident attorney to learn more.
Get the Legal Help You Need After a Manhattan Bicycle Accident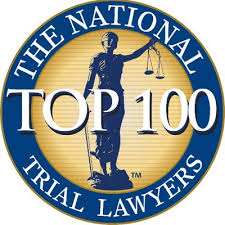 The skilled bicycle accident attorneys at Jacoby & Meyers, LLP, have decades of experience helping Manhattan bicyclists and their families seek compensation for injuries and losses sustained in a crash.
Contact us today at (212) 445-7000, start a live chat session with one of our representatives, email us through our online contact page to share your story with one of our knowledgeable and compassionate attorneys. We handle bicycle accident claims on a contingency fee basis so you do not need to worry about paying attorney fees up front to retain our services. Instead, we deduct our firm's fees from any compensation we secure for you from a settlement or jury award.
Manhattan Office
39 Broadway
Suite 1910
New York, NY 10006