Manhattan Premises Liability Attorney
Table of Contents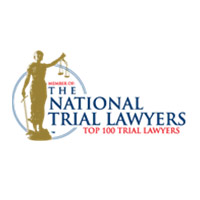 Every day, throughout Manhattan, residents and workers suffer injuries because of dangerous conditions on someone else's property. They slip and fall on a wet floor at a bodega. They go flying when an office building escalator suddenly lurches to a stop. They find themselves trapped temporarily in a building fire. The severe injuries these incidents cause disrupt victims' lives. They cause significant physical, emotional, and financial pain. Innocent victims of a dangerous property conditions have legal rights.
New York law requires any person or entity in control of a property to use reasonable care to keep the premises in a reasonably safe condition to protect likely visitors. If you have sustained injuries because a Manhattan property owner, manager, renter, or another party in control of a property did not warn you of a known dangerous condition or fixed that hazard, New York law permits you to seek compensation for damages related to your injuries.
In many cases, under New York law, they can take legal action for compensation against a property owner, occupant, or manager who did not correct or warn about the hazard that harmed them. If you have suffered an injury because of a dangerous condition at a property in Manhattan, contact the knowledgeable Manhattan premises liability lawyers at Jacoby & Meyers, LLP today for a free case evaluation.
About Jacoby & Meyers, LLP
Jacoby & Meyers, LLP has a long and storied history of fighting to obtain fair compensation for New Yorkers harmed by someone else's dangerous decisions or harmful actions. For nearly 50 years, we have practiced personal injury law throughout the New York metro area, and today our firm has a national reach. Everywhere we practice, our mission is the same: to pursue justice and financial accountability for the harm done to innocent victims by the wrongful conduct of others.
A significant part of our practice involves representing people who suffer severe injuries caused by dangerous property conditions in and around New York City. We have a strong reputation for getting results for our clients, as you will see by reading about some of our recent successes. Although we can never guarantee that our clients will recover compensation when we take their case, we can promise to commit our firm's considerable resources, skills, and know-how to the task of securing our clients the money they need and deserve for their injuries and losses.
What We Mean by Premises Liability
Premises liability is the legal term for obligations property owners, occupants, and managers have to keep their properties free of dangerous conditions that could harm visitors, and to pay damages if they fail in that obligation and someone gets hurt.
Lawyers for victims of preventable, dangerous Manhattan property conditions pursue premises liability lawsuits to show:
That their client entered the property with the owner/occupant/manager's express or implied permission, or at a minimum, with the owner/occupant/manager's knowledge.
That the owner/occupant/manager knew or should have known that a preventable hazard on the property put visitors at risk, and did not take reasonable steps to fix it, warn visitors about it, or keep them away from it.
That their client got hurt because of that preventable hazard on the property.
New York law imposes different duties on Manhattan property owners/occupants/managers depending upon the legal status of the visitor their property:
An invitee has the property owner/occupant/manager's permission to come onto property for the (usually commercial) purposes of the owner/occupant/manager. Customers of businesses, like restaurants, stores, or movie theaters, are invitees. So are, in most cases, people who enter a City park, or who come onto land to perform a service at the owner's request. Under New York law, a property owner/occupant/manager must take all reasonable steps to keep an invitee safe from harm by identifying and fixing dangerous conditions, warning invitees about those conditions, and shielding invitees from access to those conditions.
A licensee goes onto a property principally for the licensee's own benefit, at the express or implied permission of the premises owner/occupant/manager. New York law treats social guests as licensees, and also people who are allowed to come onto property for work purposes, such as building inspectors and some maintenance crews. An owner/occupant/manager has a legal obligation to warn a licensee about non-obvious, dangerous property conditions, and not to cause a licensee intentional harm.
An adult trespasser has no permission to enter the property, and can only expect a property owner/occupant/manager will not cause the trespasser intentional harm. However, if the owner/occupant/manager knows about the trespasser, then the obligation owed is the same as if the trespasser had permission to be there.
A child trespasser also lacks permission to come onto the property, but Manhattan landowners/occupants/managers owe a legal duty to take reasonable measures to protect that child from getting hurt on or around any property feature that might attract the child to is, such as a swimming pool, playing field, or pile of building materials. This duty often requires the owner/occupant/manager to secure the attractive property feature against unwanted entry, and to monitor anyone's use of it.
It is not always easy to slot Manhattan property visitors into these categories, or to figure out if an owner/occupant/manager fulfilled legal duties to keep a visitor safe. However, the experienced team of lawyers at Jacoby & Meyers, LLP have years of accumulated knowledge and know-how to help make sure anyone injured by an unreasonably dangerous condition on a Manhattan property recover the compensation they deserve from anyone who put them in harm's way.
How Premises Liability Injuries Happen
Over the years, the team at Jacoby & Meyers, LLP has advocated for clients injured on someone else's Manhattan property in a wide range of situations. No two cases are exactly alike, but as a general matter some of the common ways our clients suffer harm on Manhattan properties include:
Preventable Falls
Falling after losing your balance, whether you slip, trip, or step awkwardly, contributes to an extraordinarily large number of preventable injuries every year throughout New York City, and lies at the heart of many premises liability lawsuits.
Some common causes of these so-called slip/trip and fall injuries include:
Wet, icy, or dangerously slick walking surfaces.
Cracked, broken, or missing floor tiles.
Uncleared clutter and debris on floors.
Poor or broken lighting.
Damaged sidewalks.
Parking lot and street potholes.
Unsecured electrical cords on the floor.
Uneven stairs and unmarked changes in floor-level.
Loose, broken, or missing handrails.
No matter what the cause of a preventable fall on a Manhattan property, the team at Jacoby & Meyers, LLP has the experience, resources, and skill to investigate and identify who should face legal liability to the injured property visitor.
Security Lapses
A Manhattan property owner/occupant/manager must also keep visitors safe from reasonably knowable risks of criminal activity that could harm a visitor. Of course, no one can predict every crime in advance. However, a property owner must take steps to protect against crime dangers that a reasonable person would expect to exist based on the property's location.
For instance:
An apartment manager aware of break-ins in a neighborhood may have legal liability for failing to take steps to prevent unauthorized access to a property, such as by failing to install security doors, to fix broken locks, or to hire a security patrol.
A school that knows of threats against a student, or of frequent bullying, may face liability for failing to take reasonable steps to protect against wrongful activity that harms a student, such as by disciplining known bullying behavior or ignoring students' social media posts.
A restaurant in a neighborhood known for a high rate of petty theft for allowing instances of theft to occur on its premises, such as by failing to maintain proper lighting or to monitor its security cameras.
Crime is not inevitable in Manhattan or anywhere else. Property owners/occupants/managers must take steps to keep their visitors safe. Talk to the team at Jacoby & Meyers, LLP if criminal activity on a Manhattan property has left you injured.
Swimming Accidents
Children ages one to four are at high risk of drowning in public and private swimming pools and other bodies of water. Owners/occupants/managers of Manhattan properties with pools or other recreational bodies of water must take reasonable steps to secure and monitor those swimming areas against drowning tragedies.
Those steps may include fencing off outdoor pools or beaches, locking off indoor pools during non-operating hours, providing lifeguards and safety/floatation systems, clearly marking water depths and warning against diving dangers, and maintaining pool decks in a condition that prevents someone slipping or tripping. Tragic drownings can happen in even well-monitored pools, but these steps represent some minimum measures owners/occupants/managers must take to keep accidents to an absolute minimum, particularly because pools attract children.
If your family has suffered a tragedy because someone you love drowned or sustained a serious injury while swimming in or around Manhattan, the team at Jacoby & Meyers, LLP has the resources to identify what went wrong and the scope of your rights to recover compensation to support you through this difficult time.
Construction-Related Accidents
Active construction constitutes one of the most enduring features of the Manhattan cityscape. New Yorkers take sidewalk detours around boarded-off construction sites and under high-rise scaffolding every day. They trust that those construction features will not put them in harm's way. Unfortunately, that trust is misplaced. Plywood walkways can trip up pedestrians and lead to bad falls and severe injuries. Poorly-erected scaffolding can collapse. Material and debris can fall from structures and building facades and strike unwary New Yorkers passing below.
Owners/operators/managers of Manhattan construction sites have special obligations to the public who share the city streets and sidewalks with their projects. They must take steps to protect against preventable injuries on and around their construction sites. Sidewalk pedestrians and construction site visitors/neighbors who suffer injuries because of unreasonably dangerous conditions on or adjacent to a Manhattan construction site have the right to seek compensation through legal action. The team at Jacoby & Meyers, LLP has the experience and resources to help make sure they obtain the money they deserve for their injuries and losses.
Elevator and Escalator Accidents
Tens of thousands of Manhattan buildings, hundreds of subway stations, and numerous public facilities like airports and shopping centers contain elevators and escalators. These conveniences make the city's iconic skyscrapers possible and offer an essential convenience that allows pedestrian traffic to travel smoothly. As New Yorkers, we take elevators and escalators more-or-less for granted. Rarely do we reflect on their potential dangers.
Dangers, however, do exist, and they can lead to catastrophic injuries and fatalities. Every year, building visitors fall unexpectedly empty elevator shafts, and suffer injuries in elevators that suddenly drop or stop between floors. They also take serious tumbles on escalators that stop abruptly, and sustain grisly injuries when their clothes or digits become entangled in escalator steps and belts.
Property owners/occupants/managers in Manhattan have legal obligations to keep elevators and escalators in safe working order. The lawyers at Jacoby & Meyers, LLP have represented victims of preventable injuries involving elevators and escalators for decades, and have the know-how to pinpoint how incidents occur and who should face legal liability to innocent victims.
What does it mean to maintain a safe premises in Manhattan?
The concept of safety underlies the vast majority of premises liability claims, but the definition is fuzzy. Safety is highly subjective, meaning different things to each person and changing in particular situations.
Safety or maintaining a premises in a claim could refer to:
Keeping hallways, parking lots, and other public spaces well-lighted
Erecting fences, gates, and other barriers
Requiring IDs, passcodes, or other forms of monitored entry
Fixing floor hazards such as loose tiles, broken floorboards, and outstretched carpeting
Warning others of hazards with safety cones, banners, ropes, and signs
Inspecting equipment and machinery for visitor use
Replacing old equipment or retiring it from service
Muzzling an aggressive dog or another dangerous animal
Providing adequate fire exits or fire escapes
How much time do I have to take legal action after suffering injuries in a Manhattan premises liability accident?
Each state has a statute of limitations that establishes a deadline for filing a lawsuit after suffering injuries due to negligence. In the vast majority of Manhattan premises liability claims, a three-year statute of limitations applies.
Two exceptions exist. If someone assaults you while on another property, you have three years to take legal action against the property owner, but you must act within a year if you want to file a civil suit against the person who assaulted you. The second exception comes into play when someone loses their life in a premises liability accident. Eligible surviving family members have two years to bring a wrongful death lawsuit against a negligent property owner when their loved one suffers fatal injuries.
New York courts are bound by the law, so you must take action as soon as possible. Even if you have a viable case with ample supporting evidence, it's unlikely a court will hear your case once the applicable statute of limitations runs out. Rare situations sometimes warrant an extension. If you are worried about running out of time, it's best to let an experienced lawyer evaluate your claim and advise you on whether you should petition the court to hear your case.
Do I still have to file a Manhattan premises liability lawsuit if someone intentionally harmed me?
Premises liability claims that involve security violations are complex and typically involve two potentially liable parties. If the NYPD arrested the person who harmed you, and he or she faced criminal prosecution, this is a legal process entirely different from a Manhattan premises liability lawsuit that plays out in civil court.
The law permits you to pursue the person who hurt you, but you may also seek damages from the property owner for not providing adequate building security. These situations often occur in office buildings or apartment buildings that do not have doormen, security guards, or restricted access.
Is my landlord responsible for damages if I hurt myself outside the Manhattan apartment/house I rent?
It depends. Lease agreements have different types of language and varied clauses. It's not uncommon for a lease agreement to include a clause that waives the property owner's liability in the event of an accident and injuries. Yet, if you have repeatedly reported an unsafe condition and your landlord failed to rectify the issues, he or she might still be liable. The only way to know for sure is to let an experienced premises liability lawyer comb over the language in your lease and determine if you have a viable claim.
I was injured at work. Do I need a Manhattan premises liability lawyer?
Our Manhattan premises liability lawyers also handle many types of claims, including workplace injuries and premises liability claims. Typically, accidents in the workplace do not fall under the umbrella of a premises liability accident, but sometimes they might. If your employer's negligence or defective equipment led to your workplace injury, a lawyer can help you through the workers' compensation claim process. If your claim is approved, you can receive benefits to cover medical expenses and a portion of lost wages if you had to miss work.
Your attorney can also identify potential third parties who might be responsible, such as an equipment manufacturer. If you were injured while working off-site, especially common in the construction industry, your attorney might advise you to bring a lawsuit against the property or landowner to recoup losses not covered by your worker's compensation benefits.
Who pays for my medical treatment after a Manhattan premises liability accident?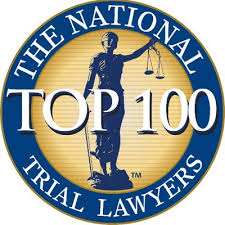 You must pay for your medical expense, even if you were injured because of a negligent property owner. Your health insurance will cover some costs, but you are financially responsible for anything your insurance does not cover. If you file a lawsuit against the property owner, you could receive compensation for your injuries from a settlement with the person's commercial business insurance or homeowners' insurance carrier.
If you cannot reach a settlement and your case goes to trial, you could also receive court-awarded damages if the jury rules in your favor, meaning you will receive compensation for the medical bills you've already paid and expect to incur later.
Some choose to ignore medical bills during a Manhattan premises liability claim, but this often damages a person's credit score. It can take months or years to resolve a premises liability claim. Those who choose not to pay risk their medical providers sending them to collections.
You can avoid this by talking to your providers and sharing your situation. Sometimes they will work out a payment plan. Other times, they might place an account on hold until they know the outcome of a claim. Regardless of the situation, your credit should not have to suffer when you sustain injuries from a property owner's negligence.
Do I need to hire a lawyer for my Manhattan premises liability claim?
Yes. Hiring legal counsel provides a much higher chance that you will get the compensation you need and deserve for losses related to your injuries. Insurance companies are notorious for pushing the legal and moral envelope when processing injury claims. They sometimes deny claims for dubious reasons and make predatory lowball settlement offers to those without a lawyer.
An experienced premises liability attorney understands Manhattan laws and how to apply them to your claim to get the best outcome possible for your situation. Additionally, legal counsel shields their clients from tricky insurance company tactics by handling communications and settlement negotiations. If a settlement is not an option, you can expect your lawyer to fight for you in court. If you choose not to hire an attorney, you risk missing out on getting the maximum compensation for your premises liability accident injuries.
How much compensation will I get for my Manhattan premises liability injuries?
We cannot predict or guarantee financial outcomes for premises liability claims. The facts of your case greatly affect the outcome.
Your attorney will likely review the event that led to your injuries, the extent of your injuries and use past cases to place a value on your claim. A good rule of thumb is that those who suffer the most severe injuries receive the most compensation. Severe injuries require hospitalization, surgery, and other high-cost medical procedures. Additionally, the most serious injuries require people to take time from work and cope with greater physical pain.
Premises liability accidents that leave scars result in amputation or cause some other permanent condition or disability often lead to greater compensation. Those who suffer catastrophic injuries cannot return to work, so they permanently lose their ability to earn income, leading to more compensation. After your attorney reviews your premises liability claim, he or she can give you a ballpark estimate of the compensation you might receive for your injuries.
How Long will it take to resolve my Manhattan premises liability claim?
You can expect that the insurance carrier involved with your claim will deny your claim or go the extra mile to devalue your claim. Insurance companies aggressively avoid paying out claims. Sometimes their policyholders are so obviously at fault; they have difficulty disputing liability. How long you need to wait to resolve your claim hinges on how much of a fight the property owner and/or insurance company puts up.
Liability is the key factor that influences settlement negotiations and whether everyone involved agrees on a number. Insurance companies trying to fight liability often make lowball offers that do not accurately reflect the value of your claim. This extends and sometimes halts negotiations, making your claim drag on for months, sometimes years. Additionally, your lawyer cannot negotiate until you have recovered from your injuries and know whether you suffer from any permanent disabilities or conditions.
When insurance companies are certain their policyholder has been negligent, they are more likely to make reasonable settlement offers to avoid the expense of litigation, which can greatly shorten the time you need to wait for a resolution.
Settling can take time. How long depends on the specifics of your case. The worst-case scenario is that you cannot settle, and you have to go to court. Preparing to litigate takes months, so you can expect to wait more than a year for a resolution. Your lawyer can advise you on the obstacles and challenges related to your claim that might increase the timeline.
Can I afford to hire a Manhattan premises liability lawyer at Jacoby & Meyers LLP?
Yes, you can. Unfortunately, some people never contact an attorney because they assume they cannot afford legal counsel. Premises liability lawyers usually take cases on a contingent fee basis. Your first step is to contact an experienced premises liability lawyer at Jacoby & Meyers LLP for a free consultation to discuss the details of your case, ask questions, and learn more about your potential attorney.
Skilled Manhattan Premises Liability Lawyers
New Yorkers rightly love their City. It buzzes with life, culture, commerce, and excitement. Many of us would never even think of living elsewhere. Still, living here comes with hazards. Sometimes, no matter how careful we are, tragedy finds us and sets our lives on a path we never expected, and cannot afford without help.
At Jacoby & Meyers, LLP's Manhattan offices, our lawyers have committed their careers to represent the rights of New Yorkers injured because of someone else's careless, reckless, or intentionally harmful conduct. We have the skill and know-how to face down the biggest Manhattan property owners, the largest insurance companies, and the highest priced defense attorneys, to make sure our clients receive the compensation they deserve for preventable injuries owing to unreasonably dangerous property conditions in Manhattan.
If you or a loved one suffered severe harm resulting from an unreasonably dangerous hazard in or on a Manhattan property, then you likely have the right to recover substantial compensation for your injuries and losses. Contact the skilled, seasoned premises liability injury attorneys at Jacoby & Meyers, LLP today at (212) 445-7000, feel free to enter a chat with one of our live representatives, or contact us online for a free, confidential, no-obligation case evaluation.
---
Manhattan Office
39 Broadway
Suite 1910
New York, NY 10006
212-445-7000
Client Testimonials
Review: 5/5
"David was always there for me to guide me through this difficult car accident. He helped me get better, was always there to listen to me and fought to get me an amazing settlement. I am very pleased with this beyond expectations result and his professional handling. If you need a lawyer, David and his team is the one to go to!"
Review by: Qing L.
Check out some of our other reviews.