Queens Personal Injury Lawyer
The world can be a dangerous place, full of obstacles and opportunities for injury. The chance of suffering an injury is even higher when individuals act negligently or, even worse, intentionally to create dangerous circumstances for everyone else. Unfortunately, individuals get injured due to the negligent acts of other parties all too often. These injuries can range from a mild inconvenience to life-altering. They may limit your ability to perform your job or keep you from the activities you love.
If you've been injured due to the actions of another party, you may be entitled to recover for your injuries and the negative consequences these injuries have brought to your life.  The Queens personal injury attorneys at Jacoby & Meyers, LLP, has deep expertise in advocating for accident victims. Contact us today to schedule a free case evaluation to discuss how Jacoby & Meyers, LLP, can help you with your case.
Jacoby & Meyers, LLP, Delivers Results
These cases demonstrate the large range of personal injury cases our lawyers are qualified to handle. While these are only representative of past results and are not a guarantee of the recovery you may receive as each case is unique, our attorneys are prepared to work tirelessly to support you in your recovery. Our firm has the resources to craft a comprehensive strategy to secure a recovery for your physical and financial injuries. We will work with you to understand all the details of your case.
Understanding Personal Injury
Personal injury, also known as tort law, is a very broad area of law that provides a path for an injured person to secure relief for their injuries through the civil courts.
Accidents Involving Injuries or Fatalities Citywide

Source: https://www1.nyc.gov/
Types of Tort Claims
Common categories of injury recoverable through tort law include:
Negligent acts: A negligent act or omission that causes harm to another individual may be the basis of a tort lawsuit, including car accidents, medical malpractice, worker injury, dog bites, and slip and fall accidents.
Intentional acts: More egregious than negligent acts, intentional acts involve situations where an individual purposefully commits an action that causes injury to another, such as assault or battery.
Product liability: If an individual suffers an injury due to a defective product, they can seek recovery.
Defamation: if someone's reputation is injured through the misstatements of another person, they may recover damages.
Much of the basis for personal injury law comes from prior decisions of the courts, though some states have also passed statutes governing tort relief.
"Great experience with skilled legal individuals that know what they are doing." -Nesha G.
★★★★★
What are common personal injuries in Queens?
Given the broad range of claims that constitute personal injuries, the types of injury that might be suffered by the individual are also wide-ranging. Common injuries include:
Head injuries: Head injuries are common in many personal injury accidents, whether it is from a strike to the ground during a slip and fall or contact with the car during a car accident.
Neck and back injuries: Expect neck and back injuries in any accident that causes contact to the body or a vehicle in which someone is traveling.
Spinal injuries: if the spine is injured in an accident, it could result in serious injuries, including paralysis.
Traumatic brain injuries: Brain injuries might accompany a blow to the head and may have long-term implications for the injured party.
Broken bones and fractures: Broken bones can have a serious impact on the injured individual, keeping them from regular activities and potentially requiring surgery depending on the severity of the break.
Internal organ damage: If the accident includes a blow to the body, it could cause damage to internal organs, including myocardial or pulmonary contusions.
Burns: If the incident involves fire, there is a high likelihood you might suffer from burns. Depending on the severity, the burn could require skin grafting and may result in permanent disfigurement.
Loss of a limb: If a limb is crushed or otherwise severely damaged, the only option may be amputation.
Cuts, bruises, and sprains: These may be your only injuries or they may accompany other injuries received as part of the accident.
Depending on the extent of the injuries, the individual may require emergency transportation, hospital stays, surgery, or long-term rehabilitation. There may also be life-long impacts as a result, which include obvious impacts such as the need for ongoing care like an in-home nurse, but might also include less obvious effects such as the inability to work, pursue activities you enjoy, or maintain relationships.
Establishing Fault
For an individual to be found liable to you for a personal injury, you must be able to establish that your injury was the result of a negligent or intentional act. Depending on the circumstances of your injury, many people or companies may have acted negligently or intentionally, causing your injury. Our lawyers will work with you to understand the details of your case and determine which parties are appropriate to pursue for recovery.
Negligent Driver
If you were injured in a collision with a vehicle, whether as a pedestrian or driving another car, the negligent actions of the other driver may have caused the accident. Actions that can demonstrate negligence include speeding, failure to obey traffic laws, driving under the influence of alcohol or another controlled substance, or driving while texting or on the phone.
Doctor, Healthcare Professional or Medical Facility
If a doctor or other healthcare professional deviates from the recognized standard when providing treatment, they may be liable for any injuries that are caused as a result. The recognized standard of care will be based on what a reasonably prudent medical professional would or would not have done under similar circumstances. This ultimately boils down to an evaluation of negligence.
Property Owner
If you are injured while on someone else's property, you may be able to recover for the injury. If the property is owned by a business, the obligations on the property owner will be more stringent. Business owners are expected to maintain the property in reasonably safe conditions. On private property, the responsibilities will vary, but an owner is likely responsible for warning guests about non-obvious, dangerous conditions, and to maintain safe premises for invitees.
Employer
You can file for workers' comp insurance if you were hurt on the job, and while you don't need to prove negligence, you may need a personal injury lawyer to help you prepare your claim and insulate yourself against a denial, or to appeal a wrongful denial. If a negligent third party contributed to your injuries, you may have a case against that person or company.
Government
If your injury was caused by an individual employed by the government, you may need to seek recovery from the government directly. For cases against a federal government employee, the Federal Tort Claims Act will dictate your ability to recover.
What Damages Can Be Recovered for Your Injuries?
To make sure you are compensated for the past, current, and future effects of the injuries on your life, you will need to carefully determine what damages to claim for the responsible parties. We will work with you to put together a comprehensive assessment of your injuries. The most common damages recovered as part of a personal injury lawsuit include:
Medical expenses: These expenses will include the cost of medical care resulting from the accident. Common medical expenses include emergency transportation, hospital stays, doctors' bills, and prescription medications. You should also consider less obvious expenses, such as the costs of future medical care, assistive devices like wheelchairs, and long-term rehabilitation needs.
Loss of income: If you missed work because of the accident or will miss work in the future, you should seek recovery for lost salary and wages. Don't forget to consider your future earnings as well. If your injuries will limit your ability to perform certain job duties or to work full time, you are entitled to compensation for lost earning potential.
Property damage: If your property was damaged in the accident, seek recovery for repair or replacement of the damaged property. These damages are common in car accident cases where the vehicle is damaged or destroyed.
Pain and suffering and emotional distress: You may be able to recover money for pain and suffering or emotional trauma that is a result of your injuries.
Loss of enjoyment: If you are no longer to participate in activities that you previously enjoyed due to your injuries, the jury may decide to award damages to compensate you for these losses. For example, if you were an avid piano player but have suffered an injury to your hands, this would be a basis for recovery.
Loss of consortium: This action must be brought by a family member of the injured individual. A loss of consortium claim seeks compensation for the loss of their relationship with the victim, including an intimate physical relationship.
Punitive damages: Punitive damages are not intended to compensate for any specific injury. Instead, they are meant to punish the defendant for egregious behavior. The New York standard for receiving these damages is very high.
To secure full recovery, do not delay in bringing an action. States have established set periods of time in which certain claims must be brought to secure recovery. In New York, the statute of limitations for many tort actions is three years but it is only two and a half years for medical malpractice claims. If you fail to bring the action by then, you will lose your right to recover compensation.
Failure to timely file a lawsuit is not the only way the liable parties may try to avoid paying their share of the damages. It is common for liable parties to claim that you were partially responsible for your accident, either by failing to act with an ordinary level of care or through failure to secure timely medical assistance. They may also try to entice you with a settlement that is significantly less than what you deserve. Our attorneys will work with you to ensure we bring your case promptly and help you secure the best possible recovery.
Contact Jacoby & Meyers LLP, if You Need a Personal Injury Law Firm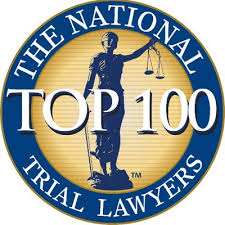 As a full-service law firm, Jacoby & Meyers, LLP, is committed to working with you to develop a strategic plan for securing the maximum possible recovery for your injuries. If you have found yourself the victim of someone else's negligent or intentional act, our attorneys will work with you to understand the facts of your case, investigate and uncover evidence of the other party's negligence or intentional wrongdoing. In addition to establishing a strong case against the other party or parties, our attorneys will provide the necessary resources to calculate the damages you are owed.
Jacoby & Meyers, LLP, is committed to ensuring injured individuals can receive affordable legal representation. As a sign of this commitment, our personal injury clients do not pay any attorney's fees unless we help them successfully settle their claims or secure verdicts in their favor. Contact us today at (877) 565-2993 for a free case evaluation.
Client Testimonials
"If it were not for the integral legal team of experts at Jacoby & Meyers I would not be where I am today with my recovery. I highly recommend hiring Jacoby & Meyers should you ever find yourself injured in an accident, and an individual or company needs to be held accountable for their negligence." -C.J.
★★★★★
Check out some of our other reviews.