Bronx Bicycle Accident Attorney
Learning how to ride a bike is a milestone for most children, as are the life lessons that come from falling off of a bike and (hopefully) dusting themselves off without much harm done. Through those experiences, Bronx children, and the adults they become, gain a means of transportation that can become a useful, healthful part of their daily lives.
Not only is riding a bicycle a great form of exercise, but bikes are cheap compared to taking taxis or Ubers, they are easy to park, and they offer a transportation option that can avoid heavy traffic. That, in turn, makes cyclists ideal for professional messengers and delivery services like GrubHub, DoorDash, and local restaurants—they can sometimes arrive long before a car can.
Yet, even though the efforts of municipal and state agencies have heightened public awareness about the need for motorists to safely share the road with cyclists, serious bicycle accidents still occur in the Bronx and throughout the five boroughs, leaving victims and their families suffering from physical, emotional, and financial trauma that can last a lifetime. In fact, bicycle accidents are on the rise in the borough.
If a severe Bronx bicycle accident has caused harm to you or a loved one, it will likely take far more than brushing yourself off to recover from your injuries and get your life back on track. An experienced Bronx bicycle accident attorney can work to ensure that you receive the financial compensation you need and deserve to regain your health and well-being.
Contact the skilled Bronx Bicycle Accident attorneys at Jacoby & Meyers, LLP, for a free case evaluation to discuss your bicycle accident, injuries, and how they have affected your life.
Jacoby & Meyers, LLP Holds At-Fault Parties Accountable for Bronx Bike Accidents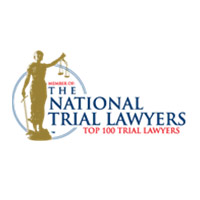 Jacoby & Meyers, LLP's experienced personal injury attorneys have represented injured Bronx accident victims for more than forty years, including many injured in bicycle accidents. At our law firm, dedication to client advocacy and seeking justice against negligent parties is paramount and has led to the recovery of millions of dollars in settlements and jury awards for their clients.
A recent bicycle accident case we handled involved a 25-year client who broke his dominant hand and wrist while cycling in the City and needed reconstructive surgery. Our client's front bike tire stopped abruptly as he approached an intersection, throwing him off his bike. A deep depression in the pavement had caused the tire to stop. Soon after our client made contact with us, we sent an investigator to take photos at the scene of the accident.
Our photos not only showed the depression, but they revealed that New York City must have known about the depression because a road crew had painted markings over the road defect. We also gathered complaints to 411 about that section of city street and found that several other New Yorkers had also filed complaints about the depression. We negotiated a $425,000 settlement for our client.
This case serves as an example of a recent personal injury claim, but it does not guarantee a specific outcome for your case. Each case has distinctive facts that add to or detract from its value. Our award-winning attorneys carefully evaluate each new case and employ the resources they need to build the strongest possible case on behalf of our Bronx bicycle accident clients.
Bronx Bicycle Accident Injuries
Bronx residents who ride bicycles risk suffering some of the most severe and potentially fatal injuries among all types of traffic accidents. Cyclists simply do not have the same protection from the road and other vehicles as a car or truck when accidents occur. This makes cyclists vulnerable to life-altering catastrophic or deadly injuries.
Examples of Bronx bicycle accident injuries include:
Fractured bones, especially compound fractures, and crushed bones which require surgical repair;
Severe cuts and wounds from road rash when a cyclist's body meets the pavement;
Joint dislocations;
Crushed arms and legs that doctors sometimes need to amputate;
Internal organ damage, bleeding, and other injuries;
Head injuries, which can lead to traumatic brain injuries (TBI), especially among those who aren't wearing bike helmets;
Neck and back injuries can leave bike accident victims with lifelong chronic pain; and
Spinal cord injuries can lead to permanent paralysis in some or all of the body.
These are examples only. No matter what kind of injury a Bronx bike wreck causes, the team at Jacoby & Meyers, LLP has the resources and know-how to evaluate it and determine the amount of compensation a client deserves for it.
Injury Statistics
| Type Of Accident | 2009 | 2010 | 2011 | 2012 | 2013 | 2014 | 2015 | 2016 | 2017 | 2018 |
| --- | --- | --- | --- | --- | --- | --- | --- | --- | --- | --- |
| Total Bronx Bicycle Accidents | 291 | 349 | 253 | 317 | 366 | 389 | 398 | 458 | 440 | 457 |
| Bronx Fatal Bicycle Accidents | 0 | 3 | 1 | 2 | 0 | 1 | 2 | 3 | 1 | 2 |
| Bronx Personal Injury Bicycle Accidents | 291 | 346 | 252 | 313 | 366 | 387 | 395 | 453 | 439 | 443 |
Causes of Bronx Bicycle Accidents
Most of the causes of Bronx bicycle accidents are preventable. Negligent motorists cause many Bronx bicycle accidents by making poor choices behind the wheel, but other parties can also cause severe, sometimes fatal, bicycle crashes. Some situations that frequently lead to bicycle accidents include:
Distracted Driving
Any time drivers succumb to distractions, they put others who share the road with them at risk for accident and injury, including those on bicycles. Cell phone use constitutes an all-too-common distraction, though accidents have decreased because of efforts to educate the public about texting and driving. Many other distractions can also lead to dangerous and fatal bicycle accidents.
Some examples of other distractions that plague motorists and put Bronx cyclists at risk include:
Adjusting the heat or A/C;
Adjusting a seat, moon roof, or other vehicle feature;
Programming a GPS;
Tending to passengers in the back seat;
Reaching on the floor for dropped objects;
Arguing or having heavy conversations with passengers;
Eating and drinking;
Combing hair, putting on makeup, and other personal grooming habits; and
Focusing on an event outside the vehicle.
Drunk Driving
For a cyclist, sharing a road with motorists presents enough danger on its own. Adding alcohol to the mix can have deadly consequences. Drunk drivers suffer from reduced cognitive functions that increase the likelihood that a driver will not see a cyclist, particularly in poor lighting conditions. Alcohol consumption also impairs a driver's ability to judge distance and times. This means that even if a drunk driver sees you on your bike, the driver might still hit you. At Jacoby & Meyers, LLP, we help hold drunk drivers financially accountable when they cause dangerous bicycle accidents.
Fatigued Driving
A driver who doesn't get enough rest may fall asleep at the wheel and cause a motor vehicle accident. Yet, a fatigued or drowsy driver does not need to fall asleep to put others at risk. Research about the relationship between driving and sleep reveals that drivers who go without sleep for 18 hours have the same level of impairment as those who have a 0.08 breath alcohol concentration, which is the legal limit in New York and most other states. This means drowsy drivers also struggle with reacting to information they must process to drive safely, potentially causing severe, sometimes fatal, bike crashes.
Careless Driving
Some drivers have little or no regard for the rules of the road. They do not obey speed limits, stop signs, traffic lights, or other traffic control features throughout the City. Those who are extra-aggressive weave through traffic, follow too closely and rarely yield. Cyclists can easily fall victim to careless, aggressive, and negligent drivers.
Poorly Maintained Roads
The state and the city of New York have a legal obligation to maintain the roads in the Bronx and throughout the five boroughs, to keep them safe for all road users. Yet, many scenarios exist that create major road hazards for cyclists. Potholes, missing manhole covers, malfunctioning traffic signals, excessive debris, and fallen trees all serve as examples of road hazards that can lead to dangerous accidents for cyclists, especially young children new to riding.
Filing an Insurance Claim After a Bronx Bicycle Accident
New York residents who register a motor vehicle must provide proof of insurance to comply with the state's no-fault insurance laws. This includes a minimum of $50,000 in personal injury protection (PIP) coverage, which pays for personal injury claims after any type of traffic crash with no regard for who caused the accident. This means that after a traffic accident, each person typically files a claim under their own PIP policy; however, this is not the case for bicycle accidents.
Your PIP policy covers injury to pedestrians and cyclists as well as your own injuries in a traffic accident with another vehicle. This means that if you suffer injuries in a bicycle accident, you need to file a claim with the PIP insurance coverage attached to the vehicle that hit you. New York PIP policies pay for necessary medical treatment and up to $2,000 per month towards lost wages until you meet the policy limit. Severe and catastrophic injuries often exhaust minimum PIP policy limits. Additionally, PIP insurance does not pay for damages such as pain and suffering, loss of consortium, or decreased quality of life.
Bicycle accident claims in New York can be difficult and cumbersome because of the no-fault insurance system. Injured cyclists can benefit from consulting our qualified Bronx bicycle accident lawyers as soon as possible after their accident, to ensure they follow the proper procedure for seeking a financial recovery from an at-fault driver's PIP policy.
Seeking Additional Compensation After a Bronx Bicycle Accident
Once you exhaust PIP policy limits, New York law permits you to take legal action against the party who caused your bicycle accident as long as you do so within the three-year statute of limitations period. (If the responsible party is not another motorist, you do not need to worry about filing a PIP claim.)
Every Bronx bicycle crash has its own unique circumstances, of course, but as a general matter, by filing a lawsuit against an at-fault party, injured Bronx cyclists can typically seek compensation for:
Medical expenses such as ambulance and emergency services, hospital stay, radiology, lab testing, surgery, aftercare, prescription medication, and travel costs to and from the doctor;
Estimated future medical expenses when a bicycle accident causes injuries that need extensive recovery or a permanent disability requiring full-time care and ongoing treatment for life;
Rehabilitation expenses for specialists who help bicycle accident victims recover lost functions and cope with injuries, such as physical therapists, occupational therapists, and mental health professionals;
Lost wages for missing work as a result of the accident and injuries;
Estimated future lost wages when a serious injury prevents a victim from returning to a job or seeking employment in the future;
Costs for assistive devices like wheelchairs, prosthetic limbs, and canes;
The expense to upgrade or modify a victim's home to make it more accessible, including the installation of grab rails, construction of a wheelchair ramp, and purchase of a hospital bed if applicable;
Costs of domestic services to help replace tasks the victim provided before the accident, such as a lawn care service, snow removal service, cleaning service, laundry service, and help with childcare;
Physical pain and suffering;
Emotional pain and suffering;
Loss of consortium;
Decreased quality of life;
Scarring and disfigurement; and
Punitive damages in extreme and rare cases of gross negligence or willful harm.
If you lost your child or another loved family member in a Bronx bike accident, New York law permits a representative of the estate of your loved one to file a wrongful death lawsuit to seek compensation for damages. If the court rules in favor of the estate, you might receive compensation depending on your relationship with the deceased. An experienced personal injury lawyer can evaluate your case and determine your eligibility for taking legal action on behalf of your loved one.
Bronx Bicycle Accident FAQ
We understand the physical, emotional, and financial devastation that bike accident cases can cause victims and their families. Some victims are unsure of what steps to take immediately following an accident, find it challenging to ask for help, and may hesitate to speak with a lawyer. If you've been the victim of a bicycle accident, New York law permits you to take legal action against the party that caused your accident and injuries, most likely a motor vehicle driver.
You don't have to suffer through dealing with insurance companies while trying to recover from your injuries. An experienced lawyer can advocate for you and help you recover compensation for your injuries. We're providing these answers to frequently asked questions about Bronx bicycle accidents until you have the chance to take advantage of a free case review.
What are my rights and duties as a cyclist?
Cyclists in the Bronx and throughout New York must adhere to the same laws that apply to motor vehicle drivers, but cyclists also have the protections that come with the rules of the road. Some exceptions exist, and some special rules apply only to bicyclists. For example, cyclists cannot travel on interstates or expressways. Cyclists must obey all traffic control devices and signal for turns regardless of whether they are on a road, in a bike line, or riding in a shared-use path. In New York, cyclists may receive traffic tickets for failing to comply with the law, and parents may be held responsible when their children violate the law.
Do I need a lawyer for my bicycle accident claim?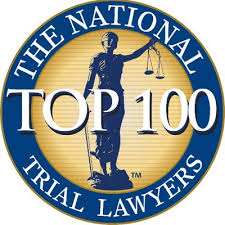 In some cases, liability for a traffic accident is clear. More often than not, however, bicycle accident cases in the Bronx are complex, and assigning fault may prove a difficult task for investigators, insurance companies, and courts. An experienced Bronx bicycle accident lawyer can advocate for you, build a strong case against those responsible for your bike accident, and protect you from defense strategies and insurance company tactics intended to devalue your claim.
Retaining an experienced attorney gives you the best odds of maximizing your compensation for losses that you've incurred as a result of your bike accident and injuries. Your attorney can also handle the bothersome aspects of your case, such as paperwork and communicating with insurance companies, while you focus on recovery and rehabilitation.
Can I afford a Bronx bicycle accident lawyer?
Yes. It's an industry standard for personal injury law firms like Jacoby & Meyers, LLP, to offer free case evaluations to prospective clients and take cases on a contingent fee basis. You do not have to pay money upfront to hire a bicycle accident attorney, nor do you have to pay out-of-pocket fees.
During your first free consultation and case evaluation, you can ask questions to determine whether your potential lawyer is a good fit, and he or she can examine the viability of your case. Once you choose to hire a lawyer to represent you in your bicycle accident claim, you typically must sign a fee agreement. A contingency agreement means that your lawyer collects attorney fees from any settlement or jury award you receive.
How much is my bicycle accident claim worth?
Your lawyer and the insurance company involved with your bicycle accident will have different ideas of what a fair value is for your claim. Insurance companies want to settle cases as cheaply as possible without care for the injured person. Your attorney wants to get you every penny you deserve for damages.
No formulas exist to determine the fair value of a claim. Instead, lawyers reach out to medical experts and other specialists, who can help place a fair value on this portion of the claim.
What should I do if the driver who hit me is uninsured?
New York law requires you to carry a minimum of $25,000 per person and $50,000 per accident in uninsured motorist (UM) coverage. If the driver who struck you is uninsured, and you have a registered vehicle, you can file a claim with your carrier under your UM coverage and recover losses up to your policy limit.
If, however, you do not have UM coverage, you generally must absorb your losses, unless you contact an attorney. An experienced bicycle accident attorney can help you bring a lawsuit directly against the at-fault party, giving you the best chances of recovering compensation for some or all of the losses related to your bicycle accident and injuries.
What should I do if a hit-and-run driver struck me on my bicycle?
Mandatory New York uninsured motorist coverage (UM) also kicks in to cover losses from a bicycle accident when a hit-and-run driver causes a bicycle accident. If you do not own a vehicle or have not complied with purchasing UM coverage, you must absorb the losses from your bicycle accident, unless you can identify the driver who struck your bicycle.
If you have not yet filed a police report, you must do so immediately. Provide law enforcement with as many details as possible. The Bronx is heavily populated, which makes it difficult for a hit-and-run driver to completely get away with leaving the accident scene. With any luck, a bystander witnessed the accident and can also provide information to law enforcement, so you can take action against the driver.
Can I sue the city if a road defect caused my injury?
You can sue New York City if you suffered injuries in a bicycle accident because the government failed to properly maintain roads; however, the City has strict requirements for filing an injury claim. You must file a Notice of Claim within 90 days of your accident, and the City has 30 days to request a preliminary hearing.
You only have 15 months from the date of injury to file a lawsuit, and you must do so after you file the notice, which means that claims against the city move quickly. It's in your best interest to consult our Bronx bicycle injury attorneys as soon as possible to help guide you through the process and build the strongest case possible.
Can I sue if my child died in a bicycle accident?
New York law permits parents to sue on their child's behalf when they lose their child in a bicycle accident. A personal representative of the deceased, typically a parent when a young child dies, must bring a wrongful death suit. You cannot recover non-economic damages through a wrongful death suit in New York, but you can recover losses from medical bills, lost wages for caring for your child, and funeral and burial expenses. During this difficult time, consult our experienced wrongful death attorneys. If we move forward together, we can handle the details of your wrongful death action and help you recover financial losses related to the death of your loved one.
How long do I have to take legal action for a Bronx bicycle accident?
New York has a three-year statute of limitations to file a personal injury lawsuit for injuries resulting from negligence. This means that you must bring a suit within three years from the date of your bicycle accident. Courts strictly adhere to statutes of limitations, so it's highly unlikely a court will hear your case beyond the three-year time period. However, some rare exceptions exist that warrant an extension or other exceptions. As mentioned above, if you are suing New York City, you do not have the full three years to take legal action. Your attorney will ensure that you do not miss any deadlines, which would prevent you from recovering full compensation for your injuries.
Can I still sue for damages if I wasn't wearing a helmet?
Yes. New York law only requires cyclists under the age of 14 to wear a helmet. The defense or insurance company may argue that your injuries are worse because you weren't wearing a helmet, but this does not mean that you won't receive any compensation. Regardless of whether you were wearing a helmet, you should consult our Bronx bicycle accident attorneys, who can evaluate the viability of your claim and build the strongest case possible for your individual circumstances.
Should I accept a settlement offer from the insurance company?
Insurance companies do not like to pay out claims, especially large ones. One way that they avoid large payouts is by offering quick settlement offers soon after bicycle accidents. In these cases, the insurance company probably knows that its policyholder is liable. Accordingly, the company will tempt injured people with a chunk of money, which may be especially attractive to an accident victim feeling financial pressure.
However, the initial offer amount is often low and far below the actual value of the claim. If you accept an early offer, you will also waive your right to sue for additional damages in the future. You should never accept an offer without consulting us first. Our experienced lawyers may try to negotiate a higher amount for you and protect your rights to recover damages in the process.
What steps should I take immediately after a bicycle accident?
If you are conscious and able, you should call 911, so emergency response teams come to the scene. Take notes of as much information as possible while you are waiting. This includes using your smartphone to take photos of the damage to your bike, damage to the car that hit you (if applicable), and any visible injuries. You should also take down insurance information from the driver, if applicable, and get contact information for any eyewitnesses. If you have recently been involved in a Bronx bicycle accident, and you couldn't gather this information, do not worry. The police report for your accident may contain everything you need, and your Bronx bicycle accident lawyer can help you obtain that, and, if needed or appropriate, can investigate to find other information.
How long will it take for my bicycle accident case to settle?
The length of time for a case to resolve varies greatly. The severity of injuries, availability of witnesses, and whether a dispute over liability exists are some things that may impact a case's overall timeline. If liability is clear and negotiations go well, your case may settle more quickly. However, when liability is murky, the insurance company doesn't want to offer fair compensation, or a case must go to trial, litigation may last longer. Your attorney may provide you with a general timeline, given your particular circumstances.
Will I have to testify in court for my bicycle accident claim?
The vast majority of traffic accident cases, including bicycle accidents, settle out of court before litigation. You might have to give a statement or deposition in these cases, but you will not have to go to court. When settlement isn't an option, and your lawyer has to fight for you in court, you may need to testify.
Get a Free Case Evaluation Today After a Bronx Bicycle Accident
A Bronx bicycle accident can lead to severe injuries that have a lasting physical, emotional, and financial impact on you and your family. Seek the help of our skilled Bronx bicycle accident attorneys to explore your right to receive compensation.
Contact Jacoby & Meyers, LLP online, enter a live chat with one of our representatives, or call now at (718) 294-0813 for a free case evaluation to discuss the details of your bicycle accident and injuries and how they have affected your life. We take bicycle accident injury cases on a contingency fee basis, only collecting our attorney fees if we secure a settlement or jury award on our client's behalf.
Bronx Office
656 East Fordham Road
Bronx, NY 10458
Client Testimonials
Review: 5/5
★ ★ ★ ★ ★
"We had the most amazing trial attorney at Jacoby and Meyers…. My sister was hit by a car in a parking lot and was really hurt. Sharon fought so hard in court for her. Sharon was really well liked by the people in the Court and did so much for my sister on her case…. It is a great firm and I highly recommend it to anyone with an injury case."
Review by: Carolina V.
Check out some of our other reviews.