Bronx Bus Accident Attorney
While buses provide vital transportation services to many Bronx visitors and residents, buses also pose substantial accident risk. Because of their larger size, buses can cause a great deal of damage to pedestrians, drivers, and cyclists when involved in accidents.
If you suffer injuries in a Bronx bus accident, you should consult with one of our experienced Bronx Bus Accident lawyers to help file your claim and seek compensation for the full cost of your injuries. Contact Jacoby & Meyers, LLP, today at (718) 294-0813 for your free case evaluation.
Experienced Bus Accident Attorneys for Your Bronx Accident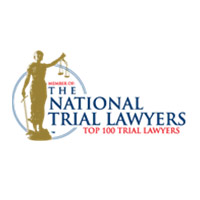 At Jacoby & Meyers, LLP, we have handled multiple accident claims for past clients with successful results, including a $5.7 million jury verdict after a runaway school bus accident resulted in the tragic death of an eight-year-old girl.
More recently, we helped to secure a settlement for a child after her school bus ran over her foot and left her with serious scars. Though the bus company and the insurance carrier at first tried to shift blame to the child's mother, we negotiated a $475,000 payment for our client.
Having an experienced personal injury lawyer on your side after a bus accident can make a big difference. Many victims find that simply hiring an attorney can increase the compensation the insurance company that covers the bus driver will offer.
An experienced personal injury attorney can also:
Help you understand the compensation you deserve for your injuries
Negotiate with the insurance company or liable entity on your behalf
Stand by your side in court, if necessary, and serve as an advocate as you file your claim
"I had an amazing experience with Jacoby & Meyers, LLP. I would highly recommend them for anyone needing a law firm." -Paul T.
★★★★★
Common Bus Accident Injuries and Costs
Every week across the Bronx, more than 400,000 people rely on buses to help them get to school, work, and around town. An average passenger bus can weigh between 20,000 and 33,000 pounds, even with nothing in it. When you add the weight of passengers, buses can weigh as much as 44,000 pounds. For comparison, an average passenger vehicle weighs only about one-tenth of that weight. As a result, many bus accident victims, whether protected by a vehicle or injured as a pedestrian in the accident, can face substantial injuries from their accidents.
Traumatic Brain Injury
When a victim experiences an extreme force to the head in an accident, he or she may suffer a traumatic brain injury as a result. Traumatic brain injury (TBI) can leave a victim facing substantial medical expenses—up to $3 million during a lifetime—as well as ongoing symptoms and complications that can impact every area of life.
For example, traumatic brain injury victims may deal with:
Challenges regulating emotions
Difficulty with short-term memory
Long-term memory challenges, including difficulty writing long-term memories
Changes in sleep patterns, including both sleeping excessively and struggling to fall asleep
Difficulty with focus and concentration, especially over prolonged periods
Challenges with many cognitive processes
Even victims with minor traumatic brain injury may struggle with symptoms for more than a year after the accident. Victims with more severe traumatic brain injuries may face lifelong challenges resulting from their bus accidents.
Spinal Cord Injury
Extreme force to the spinal cord can cause damage to vertebrae as well as damage to the muscles and tendons around the spine. When victims sever their spinal cords completely, it results in paralysis and a lack of sensation below the site of the injury. In the first year following the accident alone, spinal cord injury victims can expect to pay as much as $1 million in medical expenses.
Victims with incomplete spinal cord damage may recover some feeling and mobility, especially in the first six months after the accident. Victims with complete spinal cord damage, while they may make some progress, often fail to gain either feeling or mobility in the affected area after the accident.
Burns
In some cases, the bus or the other vehicles involved in an accident may burst into flames, causing serious burns to the victims of the accident. Not only do burns cause a high degree of pain, they can also leave behind substantial scarring, which can impact a victim's self-esteem and lifestyle significantly. Burns also carry a high risk of complication, especially when accompanied by other injuries. Recovery from a burn with substantial complications can cost the victim as much as $10 million.
Amputation
In many bus accidents, extreme force may cause immediate amputation of limbs at the time of the accident. Other victims may find that they require amputation following the accident due to crushing damage too severe for doctors to repair. If the victim suffers severe tissue damage, it can lead to dead tissue that can require the removal of a limb.
Not only do amputation victims face costs of as much as $60,000 for the initial surgery, and an additional $60,000 in follow-up costs in the years immediately after the accident, but also victims may face ongoing costs for the rest of their lives, including replacing prosthetic devices, which may require replacement every three to five years. Many amputation victims must also plan to replace their prosthetics in approximately a year after the initial fitting, since the shape of the stump often changes substantially in the initial aftermath of the accident.
Broken Bones
Broken bones can leave many accident victims unable to take care of normal tasks, including self-care or attending work. A single broken bone, without surgical intervention, can cost $2,500 for treatment. Multiple broken bones or complications to the break, including the need for surgery to set a broken bone, can further increase the cost of recovery. Many victims of broken bones struggle to complete their job responsibilities during their recovery and may need to remain out of work until they can move about independently or handle daily job responsibilities again.
Sprains and Strains
While sprains and strains may not appear to cause as much damage as a broken bone, they can still leave accident victims suffering from significant limitations. Many accident victims with sprained or strained muscles, ligaments, and tendons must avoid standing for too long, avoid heavy lifting, and limit their daily activities, both at work and at leisure. In addition, many accident victims find that sprains and strains complicate other injuries and make the recovery process longer and more difficult.
Filing a Personal Injury Claim After Your Bronx Bus Accident
If you suffer injuries in a Bronx bus accident, a personal injury claim can help you obtain compensation for your injuries. This compensation can make it easier for you to pay your medical bills or keep up with your regular expenses while out of work during your recovery. Many bus accident victims have some of the same questions about personal injury claims.
How much is my bus accident injury worth?
Most bus drivers have insurance coverage through the company that employs them. Independent contractors may also carry their own insurance. Buses usually have insurance policies that offer substantial liability coverage to individuals who suffer injuries in those accidents.
Several factors, however, could influence the amount you can receive in your claim.
How much coverage does the policy offer? Bus accident policies usually offer a high degree of protection for victims of bus accidents, but that coverage does not extend without limit. The limitations of the policy can influence how much compensation you receive after a bus accident.
How many people suffered injuries in the accident? Depending on the type of bus accident and its severity, multiple victims may need to draw from the insurance policy for the same accident. When multiple victims require compensation for injuries from a single accident, the policy maximums still apply, which can limit the total compensation you, individually, receive for the accident.
How high did your expenses rise after the accident? When you file a personal injury claim, you will claim both your actual economic damages—that is, the costs you faced—and general damages, like pain and suffering. The higher your medical expenses, the greater the compensation you may receive for your injuries.
Most people, when filing a claim for compensation after a bus accident, include:
Medical expenses related to the accident. Throughout your treatment and recovery, keep track of all medical bills and expenses related to your injuries and recovery. Keep in mind that bills may arrive at different times even for the same general services: for example, if you require surgical care, you may receive separate bills for multiple doctors involved in your care, the anesthesiologist, and the hospital.
When putting together your personal injury claim, work with your lawyer to define all medical costs associated with the accident.
Emergency care, including ambulance transport and the fees from an urgent care center or emergency room
Hospitalization
Treatment and procedures, including surgery
Time in a long-term care facility, if needed
Skilled nursing care to aid in your return home, if needed
Prosthetics
Mobility assistive devices, like wheelchairs, crutches, and braces
Modifications to your home, including wheelchair ramps or bathroom modifications, to make independence possible following your injuries
Physical, occupational, and psychological therapy to aid in your recovery
Lost wages due to your accident. When you suffer serious injuries in an accident, you may have to miss work. While you remain in the hospital, you typically cannot complete your usual work responsibilities. Even after dismissal from the hospital, however, many accident victims struggle to complete their usual work responsibilities. Pain, weakness, or inability to use the limbs may prevent accident victims from performing many jobs, especially highly physical ones.
Victims with traumatic brain injury may struggle with the focus or creativity needed to complete their usual job tasks, while emotional regulation concerns can make it difficult for these victims to deal with coworkers. Even after you return to work, you may need a modified schedule to compensate for your recovery, especially if you grow tired or weaken quickly. You may also need to miss work even after your return for appointments and procedures. All those lost wages can leave you struggling to cover your regular bills, especially once your sick time runs out.
Lost earning potential. Many bus accident victims face the loss of their previous professions due to their injuries. Victims of traumatic brain injury, for example, might need to seek work in a profession that requires neither creativity nor memory, while victims of spinal cord damage may have to leave highly physical industries behind. With a claim for lost earning potential, victims can return to school or seek certifications that make it possible for them to find work in new industries, making it easier for them to pay their bills and provide for their families.
Pain and suffering. While pain and suffering does not carry a specific financial cost, it does impact every area of your life following your accident. Your injuries naturally cause physical pain. Not only that, many types of injuries may prevent you from enjoying the activities that usually fill your life or leave you feeling disconnected from friends and family members, especially if you must remain at home or suffer mobility issues during your recovery. Your accident may also leave you with significant psychological trauma, especially if you have serious scars from your accident. Talking with an attorney can help you better understand how to quantify pain and suffering after your accident.
Who bears legal liability for a bus accident?
Often, an inattentive or negligent bus driver causes the accident, either through inattention or because of a rush to meet deadlines. Many bus companies provide insurance coverage for all buses in their line, which means that you will deal with that insurance company as you seek compensation. In some bus accidents, you may find that other factors contributed to the accident, such as faulty bus parts, for example, which could leave the manufacturer legally liable for the accident and therefore for compensating you for your injuries.
Consult an experienced bus accident attorney to understand what factors contributed to your bus accident, and seek compensation from all legally liable parties.
Bronx Bus Accident FAQ
Buses are a major source of transportation throughout the Bronx. Each year, hundreds of accidents involving buses occur in New York City, with dozens of them taking place in the Bronx borough. If a bus accident injured you, you can pursue compensation for the expenses of your injury and the impacts that the injury had on your life. Here are the answers to some of the questions our Bronx bus accident clients ask most often.
---
Did You Suffer Injuries in a Bronx Bus Accident?
If you suffered injuries in a bus accident in the Bronx, having an experienced personal injury attorney on your side can help reduce stress and make it easier for you to handle your bus accident claim. You can write to Jacoby & Meyers, LLP, through our online contact page, start a confidential, online chat with one of our representatives, or call us at (718) 294-0813 to speak with a member of our legal team and receive your free case evaluation.
Jacoby & Meyers, LLP
656 East Fordham Road
Bronx, NY 10458
718-294-0813