Edison Bus Accident Attorney
If you live in Edison, then you probably already know that it's most famous as the former home of Thomas Edison's research laboratory. However, as one of Middlesex County's largest towns, Edison is also home to thriving businesses, especially along Essex Avenue and U.S. Route 1, the longest north-south road in the United States.
As a result, some individuals who live in bustling towns like Edison depend on buses as their primary mode of transportation. Additionally, New Jersey Transit has bus routes that connect Edison to the rest of the state. Taking the bus—whether public, school, or otherwise—is often hailed as one of the safest forms of transportation.
While this is true, bus accidents do occur, and the vast majority of them are preventable. Negligent bus drivers, bus companies, and motor vehicle drivers can all cause dangerous bus accidents, which may result in severe injuries and fatalities.
Suffering injuries from a bus accident can be a monumental life event that introduces multiple types of trauma to accident victims. Beyond the physical pain of injury and recovery, accident victims must cope with the emotional stress of an injury, lost income from missing work, and increased medical expenses from treatment for their injuries.
If you were in a bus accident in or around Edison, consult a qualified bus accident attorney who can help you with your personal injury claim. Bus drivers and bus companies must comply with numerous regulations on the road, insurance policies covering buses are often large, and bus accidents typically injure multiple people. All of this makes bus accident claims highly complex.
Contact the Edison Bus Accident lawyers at Jacoby & Meyers, LLP, for a free case evaluation at (732) 287-6890 to determine your eligibility for recovering damages related to your injuries and learn about your options going forward.
Jacoby & Meyers, LLP, Advocates for Bus Accident Victims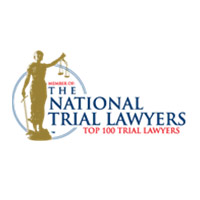 The qualified personal injury attorneys at Jacoby & Meyers, LLP, have over four decades of experience advocating for injured accident victims, including those who have suffered injuries in bus accidents. The firm's commitment to case preparation, seeking justice, and client service has led to the recovery of millions of dollars in settlements and verdicts for its clients.
A recent bus accident case the firm handled resulted in a jury verdict of $5.7 million for the client. A young boy broke into an unattended bus and released the emergency brake, causing the bus to start moving. The runaway bus struck our client's eight-year old daughter, whose body became pinned under one of the wheels. Tragically, the young girl died, devastating her entire family. The court awarded $5 million to the parents and $700,000 to the girl's brother, who almost became a victim himself.
This case serves as an example and does not guarantee a favorable outcome in your bus accident case. Each accident has distinct facts that determine its value for the court and insurance adjusters. Regardless, the legal team at Jacoby & Meyers, LLP, diligently pursues the best outcome for all of our clients given their specific circumstances.
"Great experience with skilled legal individuals that know what they are doing." -Nesha G.
★★★★★
Jacoby & Meyers, LLP, Represents Individuals With Severe Bus Accident Injuries
The Federal Motor Carrier Safety Administration (FMCSA) is the Federal agency responsible for regulating commercial vehicles, including buses. FMCSA estimates that over 15,000 bus accidents occur on the nation's roads and highways each year, resulting in about 25,000 injured people. Injured bus accident victims may suffer a wide array of injuries depending on the circumstances of the accident.
For example, higher speeds typically lead to more severe injuries, head-on collisions lead to different injuries than T-bone accidents or bus rollovers, and victims might be passengers on the bus or in another vehicle. Also, keep in mind that buses are bigger than passenger vehicles, which means buses also weigh more and create more force upon impact.
Examples of bus accident injuries that can lead to a personal injury lawsuit include:
Fractures. A broken bone or two isn't often a case for a personal injury lawsuit, especially under New Jersey's no-fault insurance laws. However, multiple breaks in the same bone or multiple fractures throughout the body can cause victims to experience permanent complications. These injuries might heal, but it's unlikely that the affected areas will ever be the same as before the accident. These types of fractures also often require painful surgeries that can include reconstruction with steel plates, screws, and pins, whether temporary or permanent. Even after successful surgery and extensive recovery, victims might suffer chronic discomfort, pain, and arthritis for years to come.
Brain injuries. A traumatic brain injury (TBI) is among the most serious injuries a bus accident victim can experience. Even so-called mild brain injuries may cope with symptoms and struggles for the rest of their lives. According to the Centers for Disease Control and Prevention (CDC), the long-term impact of a TBI is similar to a chronic disease. Bus accident victims who suffer a severe brain injury from a direct or indirect head trauma have to cope with lasting effects. The CDC reports that TBIs affect four main areas of function: cognitive function, motor function, sensation, and behavior. The effects of a TBI can seep into all aspects of a victim's life, impacting them physically, emotionally, and socially.
Soft tissue neck injuries. The impact of a bus accident can cause a person's neck to rapidly move back and forth, which causes soft tissue damage. This damage, commonly referred to as whiplash, is the most common injury that occurs in a traffic accident. Mild whiplash heals quickly, but more severe cases can leave victims with lifelong chronic headaches, shoulder pain, neck pain, and more. In severe cases of whiplash, the symptoms can also include lower back pain or arm pain. The extent of a whiplash injury depends on which tissues in the neck were damaged, how severely they were damaged, and whether or not vertebrae, discs, or the cervical spinal cord suffered damage, as well.
Back injuries. Bus accident victims who suffer back injuries potentially face a lifetime of pain or discomfort. The impact of a collision causes the body to move into all types of weird positions, which can lead to broken vertebrae and herniated discs and other injuries along the spine. Individuals who suffer severe back injuries typically require one or more surgeries to correct the problems caused by their injuries. Even after a surgery that doctors deem successful, many back injury victims must diligently follow a pain management regimen, which can include cortisone injections, highly addictive painkillers, and special implanted devices.
Spinal cord injuries. Often referred to as the most costly of all injuries, spinal cord injuries typically result in lifelong complications, at the very least. Unfortunately, many spinal cord injury victims experience some loss of function, but those who suffer severe injuries can lose all function from the neck down, known as tetraplegia. The brain, spinal cord, and nerves make up the body's central nervous system. The spinal cord, which is actually a bundle of nerves, transmits signals to and from the brain from the rest of the body. This means spinal cord injuries that occur close to the brain cause more loss than those that occur near the tailbone. Many spinal cord injury victims suffer permanent damage, some of which can result in a lifetime of wheelchair confinement. When families cannot care for a spinal injury victim, he or she might need to live in a long-term care facility.
Amputation. Fortunately, amputations don't occur often. However, amputation of a limb after a bus accident usually warrants a personal injury lawsuit against the at-fault party. Bus accidents can cause passengers and those in other vehicles to get pinned in their cars, under a seat, or under the bus. If too much time passes, crushed limbs begin to die and get cut off from receiving blood flow from the rest of the body. Tragically, doctors cannot always restore blood flow and, in that case, must choose to amputate to save a victim's life. Amputees must deal with permanent scarring and disfigurement in addition to the mental trauma of losing an arm or leg.
Bus Accidents Are Preventable
We refer to traffic collisions as accidents, even though they aren't really accidental. Usually, bus drivers, bus companies, and other potentially liable parties make choices that directly or indirectly lead to bus accidents. Even poor weather isn't enough to deem a collision accidental. Rather, driver response or poor maintenance can make driving in poor weather treacherous. Injuries and fatalities from bus accidents occur because of negligence or intentional harm.
Some causes of bus accidents include:
Driving under the influence of drugs or alcohol
Driving without proper rest or sleep
Texting and driving
Driving while distracted—distractions include eating and drinking, daydreaming, adjusting climate controls, adjusting radios, and programming a GPS.
Passing improperly
Failing to yield to others on the road
Following too closely, especially in inclement weather
Speeding or driving too fast for traffic or weather conditions
Defective buses or bus parts
Poor preventative maintenance leading to failed brake systems, tire blowouts, and other mechanical failures
Overloading a bus past its capacity
Poorly maintained roads
Malfunctioning traffic control devices
Seeking Damages After an Edison Bus Accident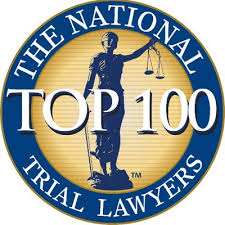 New Jersey law allows for bus accident victims to seek damages for losses related to their accidents and injuries in civil court if another party's careless choices, negligence, or intentional actions caused the accident. If you reach a settlement with the insurance company involved in the claim or the court rules in your favor, you can receive compensation for the following losses related to your injuries:
Medical treatment costs not covered by your personal injury protection (PIP) coverage, including ambulance and emergency services, hospital stay, surgery, diagnostic imaging, followup care, and prescriptions
Future medical treatment expenses for catastrophic bus accident injuries, which require ongoing treatment and/or nursing care in a long-term residential care facility
Costs for rehabilitation, including visits to physical therapists, occupational therapists, psychologists, and others who can help bus accident victims regain lost function and cope with the physical and mental aspects of a permanent disability
Costs for assistive devices, such as wheelchairs, crutches, canes, and artificial limbs
Lost wages for missing work due to a bus accident, injuries, hospitalization, and treatment
Lost earning capacity when a bus accident causes a catastrophic injury prohibiting a return to work or seeking any other gainful employment
Physical pain and suffering
Mental anguish
Loss of consortium with a spouse
Loss of quality of life
Scarring and disfigurement
Punitive damages in cases of gross negligence and intentional harm for up to five times the amount of other damages or $350,000, whichever is greater
If you lost a loved one from fatal injuries suffered in a bus accident, you should determine your eligibility to seek compensation for your losses, which will depend on your relationship with the deceased. New Jersey law permits eligible survivors to seek compensation in a wrongful death claim. Claimants may recover some of the previously listed damages, including any costs that they absorbed for a memorial service, visitation, or funeral, as well as costs for burial or cremation.
If you lost a loved one in a bus accident, an experienced Edison bus accident lawyers can determine the viability of a wrongful death suit and advise you on the best course of action for you and your family.
Edison Bus Accident Frequently Asked Questions
Whether your accident involved a school bus, a transit bus, or an intercity bus, seeking compensation for injuries can be complex. Here are some questions that our Edison, New Jersey clients frequently ask about bus accident claims.
Edison Bus Accident FAQs
Contact Jacoby & Meyers, LLP, After an Edison Bus Accident
The skilled legal team at Jacoby & Meyers, LLP, is here to help you in the wake of a bus accident. We have the experience and the resources to investigate your case, devise a strategy against the defendant, and handle negotiations and communications with insurance companies, while you focus on rehabilitation and recovery. We also fight for our clients in the courtroom, especially when liable parties don't want to offer fair compensation.
If you live in or near Edison and have suffered injuries in a bus accident, contact Jacoby & Meyers, LLP, online, visit our Edison office at 1929 Route 27, open a live chat with us, or call us at (732) 287-6890 for a free case evaluation to discuss your bus accident and resulting injuries.
Edison Office
1929 NJ-27
Edison, NJ 08817
732-287-6890
Client Testimonials
Review: 5/5
★ ★ ★ ★ ★
"I'm really grateful for the settlement my lawyers at Jacoby & Meyers helped me to obtain. I was badly hurt when another driver crashed into my card. The driver was carelessly. My team at Jacoby & Meyers didn't let the reckless driver get away with it. I'm really glad I made the call to Jacoby & Meyers and would suggest anyone hurt in a car crash do the same."
Review by: Jose V.
Check out some of our other reviews.