Edison Construction Accident Attorney
Construction accidents can have devastating consequences for workers, no matter where they occur. Though money won't take away the pain of a worker's injury, it can help the worker heal and move forward by providing them or their family the financial resources to pay for medical care and to cover wages the worker lost by taking time off to heal.
If you have been injured in an on-the-job construction accident in northern New Jersey, you have rights to financial compensation. Contact the Jacoby & Meyers, LLP's Edison office to speak to one of our Edison Construction Accident attorneys to learn more.
Common Construction Site Accidents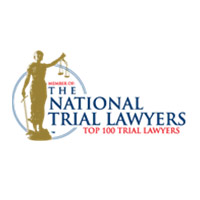 Safety failures are a major concern in the construction industry. Preventable injuries happen every day. Worse, many workers do not get the care they need for those injuries. Statistics show that only about half of all serious construction injuries get reported every year.
Furthermore, one in five workplace fatalities happens as the result of a construction accident. Statistically, the construction industry is one of the most dangerous fields to work in, because it often involves extreme heights, dangerous equipment, and unsafe work environments.
The danger of construction accidents will not disappear anytime soon. Across all areas, the construction industry has seen an increase in demand. In 2018, home improvement spending increased by 5 percent. In the transportation industry, construction increased by 16 percent. And commercial construction saw a 2 percent increase. But while demand is strong, the labor market has struggled to keep up. Staffing shortages plague the construction industry. That makes for a relatively inexperienced workforce, and increases the risks of catastrophic accidents on construction sites.
When it comes to safety, a majority of catastrophic and fatal injuries result from four common accidents, often referred to as the fatal four. The fatal four includes falls, struck by accidents, electrocutions, and caught between accidents. These accidents and other events account for more workplace fatalities than any other industry.
Falls: Falls account for more fatalities than any other type of accident in the construction industry. Much of a construction worker's job happens off the ground. Workers performing tasks above a certain height should always use proper safety gear. When fall protection is not used or is defective, injury or death can occur.
Electrocutions: Many contractors work with electricity daily. Even if they do not work directly on electrical lines, they face risks of electrocution from buried electrical lines and from electric power tools. In 2018, there were 86 fatalities from electrocutions in the construction industry. Survivors of electrocutions can face lifelong challenges, including traumatic brain damage, nerve damage, burns, or a spinal cord injury.
Hit by an object: A lot goes on at construction sites, many of which are cluttered with power tools and heavy machinery. When a worker is hit by an object it can cause serious injury. Even small objects like hammers or other tools can cause injury if they fall onto a worker.
Pinch injuries: In the construction industry, pinch injuries are referred to as caught between accidents. These accidents happen when a person or body part becomes trapped between objects or machinery. This can cause nerve damage, broken bones, internal injuries, and traumatic amputations.
The fatal four, however, do not represent the only types of accidents that harm construction workers. Other construction-related incidents that case catastrophic injuries include:
Motor vehicle accidents: Construction workers who work on the road are at high risk of injury. These workers often have to work near or in traffic. Sadly, many drivers do not appreciate the dangers these workers face. Injuries happen when a driver is distracted, does not slow down, when they exit their lane, or during poor visibility.
Chemical accidents: Construction workers handle various chemicals throughout the day, including paint, solvents, tar, and gas. Improper use of these materials or insufficient safety gear can lead to injury. This may include burns, skin irritation, internal damage, or blindness.
Hearing issues: Construction sites can be loud. As such, all workers should use hearing protection. If the employer fails to provide appropriate protective gear, the worker may experience permanent hearing problems.
"Great experience with skilled legal individuals that know what they are doing." -Nesha G.
★★★★★
Compensation for Construction Accident Injuries
The term accident can be misleading, because it suggests an incident that just happened. In reality, injuries on construction sites usually happen because of some sort of human error; a bad decision, or dangerous conduct.
No matter how a construction site injury happens, however, injured workers in New Jersey have rights to compensation under workers' compensation laws. Virtually all employers in New Jersey must purchase workers' compensation insurance that covers their employees against the following costs:
Medical care: Workers' compensation covers the costs of medical treatment for a work-related injury or illness, including doctor visits, surgery, medications, and physical therapy. Under New Jersey law, employers have the right to select the doctor from whom injured workers can receive care.
Disability/lost wages: Workers' comp also covers a workers' financial losses associated with taking time off from work to heal from a work-related injury, and with any disability that limits a worker's ability to return to work temporarily or permanently.
Death benefits: New Jersey law entitles families of construction workers killed in an accident on the job to recover benefits that partially replace the deceased worker's income, and help to pay for funeral and burial expenses.
Employers must pay for workers' compensation insurance themselves. They may not ask their employers to pay for that insurance. As a trade off for requiring employers to pay for workers' compensation coverage, construction workers covered by workers' comp insurance do not have the right to sue their employers for a work-related injury or illness, except in the limited case of an injury or illness caused by an employer's intentional wrong.
Workers may, however, have the ability to take legal action against a third party—someone other than their employer or a co-worker—if that third party made poor decisions or took dangerous actions that led to the worker's injury or illness. In a legal action against a third party, the worker may have the right to recover damages that include:
Medical costs: In some cases, a personal injury case may cover treatment that your workers' comp claim may not. While workers' comp may or may not cover alternative treatment like chiropractic care or massage, a personal injury case likely will.
Lost wages: These benefits will likely be calculated in conjunction with those paid out in your workers' comp claim.
Pain and suffering: Pain and suffering compensates you for the emotional and physical pain of an injury. The amount of your award will depend on the degree of your injury and how much it affects your quality of life.
Loss of consortium: Loss of consortium compensates a victim's family for the loss of companionship or the relationship of a loved one. This may be the result of a serious and disabling injury or the death of the loved one.
Under New Jersey law, some of the money a worker recovers through a third party claim will be credited back to the employer as, in effect, repayment of workers' comp benefits the worker receives. Speak with an experienced Edison, New Jersey construction accident attorney to learn more about the interplay between your rights to workers' comp benefits and your legal rights against a third party.
What to do After a New Jersey Construction Accident
Construction workers injured in an accident or incident on-the-job should follow some basic steps to protect their legal rights to compensation:
Report the injury: The first thing you need to do after a construction accident injures you is report it to your supervisor or person in charge. Not only will this help you establish a claim and keep a record, but it may also prevent additional injuries.
Seek medical care: Serious injuries require immediate care. If you have a life-threatening injury, go to the emergency room right away. In all other cases, an urgent care facility is usually appropriate. New Jersey's workers' compensation laws allow employers to choose which care facility you use, so be sure to check with your employer before you go to the doctor to make sure the doctor is approved.
Follow up with your employer about workers' comp: Under New Jersey law, employers have obligations to report your injury to state authorities and the employer's workers' compensation insurance carrier. It never hurts to follow up with your employer to make sure those steps have been taken; your workers' comp benefits depend on it!
Speak to a lawyer: Getting hurt on a construction site, in virtually all cases, means you will have to deal with the New Jersey workers' compensation system. To make sure you receive all of the benefits you deserve, and to find out if you may have legal rights against third parties, speak with an experienced Edison construction accident and workers' rights lawyer as soon as possible.
Finally, a note of caution. After an accident, it is important to keep a low profile and limit what you say to others about the accident and your injuries. Regardless of how it may seem, your employer and its insurance company are not necessarily on your side. Returning to work before you are ready, pushing yourself too hard, or making public comments that seem to downplay your injury can severely impact your legal rights.
Common Reasons Why Workers' Compensation Claims Are Denied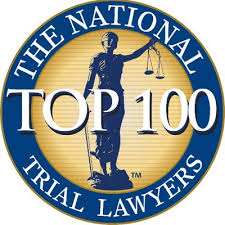 Workers' compensation insurance is, in many ways, no different from any other form of insurance, in that it is issued by an insurance company that wants to make a profit. That company has an incentive to limit benefits payments as much as possible. Consequently, the insurance company will look for ways to deny a workers' compensation claim.
Common reasons for denied claims include:
You did not report your injury: Except in emergency circumstances, you should always report your injury to your supervisor right away. In any event, notification should be no later than 90 days after the accident. This notice does not have to be in writing.
Pre-existing injuries: The insurance company may try to claim that the accident did not cause your injuries, but rather, you had a pre-existing condition. Pre-existing conditions do not preclude you from making a workers' compensation claim and should not be automatic grounds for denial.
You were under the influence of drugs or alcohol: If your employer believes that you were under the influence at the time of the accident, they may deny your claim. However, they must have proof to do so.
The biggest reason, however, is that the insurance company wants to keep the premiums your employer paid it rather than paying a settlement for a valid injury. An experienced workers' comp lawyer can send a signal to the insurance company not to wrongfully delay, deny, or reduce your benefits.
In any event, all construction workers should understand that a workers' comp claim denial is not the end of the road. You may seek review of the denial through a formal or informal hearing before the state Division of Workers' Compensation, and through appeals of any decision made at such a hearing.
We urge any worker who receives notice of a claim denial to seek the help of our experienced Edison construction accident attorneys right away. The decisions you make at the very beginning of the workers' compensation review process can substantially affect your legal rights to receive benefits. Do not make those decisions alone. Speak with our lawyers to ensure you receive fair treatment under the law, and to enforce your legal rights to compensation.
Edison Construction Accident Frequently Asked Questions
Construction sites are hazardous locations that provide various scenarios for accidents, injuries, and death. Even when workers and contractors adhere to strict safety rules, accidents still occur because of the dangerous nature of the construction sector. Other times, employers, contractors, and construction workers act negligently and create the perfect conditions for dangerous and fatal construction actions.
If you or someone you love has sustained injuries in an Edison construction accident, you might be uncertain about what you should do next. It's in your best interests to consult with an experienced Edison construction accident lawyer to learn about your legal options to recover compensation for damages.
Until you have the chance to meet with an attorney, the answers to the following frequently asked questions about Edison construction accidents and the legal process of seeking damages provide some preliminary information.
Edison Construction Accident FAQs
Jacoby & Meyers, LLP: Your Edison Construction Accident Attorneys
Processing your feelings after a construction accident injury is not easy. You should not have to figure out how to afford your medical treatment and to get the care you need on your own. You need experienced, dedicated legal help.
At Jacoby & Meyers, LLP, we work day-in, day-out with accident victims and their families to make sure they receive the financial resources they need to focus on their recovery.
Furthermore, Jacoby & Meyers, LLP, can work with our sister firm, which has more than 50 years of experience in helping injured workers like you recover workers' compensation and Social Security disability benefits. If you want, you can learn more about them at https://www.foalaw.com/ before you reach out to us for your free case evaluation.
Do not let a northern New Jersey construction site accident destroy your life. Call our Edison office at (732) 287-6890, visit us at 1929 Route 27, Edison, NJ 08817, use our contact form, or join a secure, live chat to receive your free case evaluation.
Edison Office
1929 NJ-27
Edison, NJ 08817
732-287-6890
Client Testimonials
Review: 5/5
★ ★ ★ ★ ★
"I'm really grateful for the settlement my lawyers at Jacoby & Meyers helped me to obtain. I was badly hurt when another driver crashed into my card. The driver was carelessly. My team at Jacoby & Meyers didn't let the reckless driver get away with it. I'm really glad I made the call to Jacoby & Meyers and would suggest anyone hurt in a car crash do the same."
Review by: Jose V.
Check out some of our other reviews.