Edison Premises Liability Attorney
Property owners and renters have legal obligations to keep people who come to their properties safe from harm. If you have suffered injuries on someone else's property, then you may have a legal claim against the owner or occupant for financial compensation.
"I had an amazing experience with Jacoby & Meyers, LLP. I would highly recommend them for anyone needing a law firm." -Paul T.
★★★★★
Contact our Edison personal injury lawyers today for a free, confidential, no-obligation case evaluation.
About Jacoby & Meyers, LLP and Our Results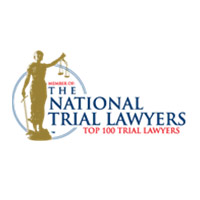 At Jacoby & Meyers, LLP, we fight hard to get our clients the financial compensation they deserve when someone else's dangerous decisions or careless actions leave them badly injured. For nearly 50 years, our firm has made personal injury law in the Edison area our sole focus. Our lawyers firmly believe that victims of someone else's wrongful decisions and actions deserve top-notch legal representation to help them obtain the fair and just compensation they deserve.
Our team has an impressive track record of results in lawsuits relating to injuries on other people's property, in particular. For example:
$2 million trip and fall settlement: Our client tripped over a piece of plywood placed under a barricade to help control traffic at a train station. The plywood extended beyond the barricade and onto the sidewalk, causing our client to trip, dislocating her knee and elbow and causing other complications. Our team recovered a $2 million settlement before trial.
$950,000 burn settlement: Landlords have a responsibility to provide safe housing for their tenants. Regular building maintenance is part of this responsibility. Our clients came to us two years after their 8-month old daughter suffered third-degree burns in the bath. The landlord failed to install temperature regulators in compliance with city code and consequently, when the parents went to turn on the water to rinse their child, scalding hot water burned their infant's skin. Even though the plaintiffs waited two years before filing a suit, we negotiated a settlement because the parents were initially unaware of the landlord's negligence.
$525,000 settlement for grocery store accident: Our client suffered a broken leg when a store employee failed to pay attention to where they were going. As our client walked through the store, the grocer ran into her and fell on top of her. Though the grocery store tried to place the blame on our client, we secured a substantial settlement for her injuries.
These are just a few of the results we have achieved for our clients over decades of personal injury law practice. Of course, we cannot guarantee that anyone's case will have a successful outcome. However, clients of Jacoby & Meyers, LLP in Edison can rest assured that their lawyers have the experience, reputation, and know-how to get results.
About Your Premises Liability Rights in Edison
When we enter a grocery store or walk into a friend's apartment building, we do so with basic expectations about the safety of the premises. We reasonably assume that the property owner has kept the land and buildings free of unreasonably dangerous conditions, or will have at least taken reasonable steps to warn us about any hazards that we should avoid.
In New Jersey, that reasonable expectation of safety on someone else's premises is also the law. If you suffer an injury on someone else's property because of their unreasonable failure to keep you safe from a dangerous condition, then the owner, occupant, or property manager may have a financial responsibility to you for your injuries. In legal circles, this basic principle is called premises liability.
The reasonable expectations for your safety that you can have as a visitor to someone else's property depend, in part, on the amount and type of permission you have to be there.
New Jersey classifies visitors to a property into three general categories that define what expectations they can have:
Invitees: Invitees are people who visit a residence or place of business for the owner's or occupant's benefit. Customers of restaurants, retail stores, and other business establishments are usually classified as invitees, for example. Property owners/occupants owe the highest duty of care to these invitees. Owners must ensure all parts of the property are safe and free of hazards, that they post warnings of any hazards they know about, or should know about, until they have been fixed, and that visitors stay away from areas that cannot be made safe for them.
Licensee: Licensees are also invited guests, but they come to a property for their own benefit, not the owner's. Licensees include social guests, service people, and people allowed to use a property for recreational activities such as fishing, boating, or hunting. Property owners/occupants owe a lesser duty of care to licensees; they must warn licensees of known dangers on a property, and must not intentionally harm them.
Trespassers: A trespasser is an uninvited visitor to a property. Generally, a property owner does owe an adult trespasser any duty of care, except to avoid intentionally harming the trespasser in some circumstances. A property owner does, however, typically have a legal obligation to take reasonable measures to ensure the safety of, or prevent access by, child trespassers when they have a property feature that might attract children, such as a backyard swimming pool, trampoline, or large pile of building materials. Lawyers refer to this duty to keep a property safe for potential child trespassers as the attractive nuisance doctrine.
No matter what circumstances brought you to someone else's property, in other words, chances are that you have legal rights to seek compensation for injuries you suffered there because of an unsafe condition. Contact the experienced Edison premises liability lawyers at Jacoby & Meyers, LLP today to learn more about your rights.
Common Examples of Premises Liability Scenarios
The law for people who own, lease, and manage property is pretty straightforward. They have a responsibility to take reasonable steps to ensure the safety of visitors. This rule applies to all aspects of the property, so it can crop up in an expansive range of events and circumstances. Common examples of premises liability scenarios that lead to lawsuits include:
Slip and Fall/Trip and Fall
Slip and fall accidents happen when a floor is slick, such as because of liquid or ice. These accidents often happen at grocery stores or restaurants where a spilled substance on the floor causes a patron to fall and get hurt. Because of New Jersey's cold winters, falls on ice commonly occur on sidewalks and in driveways and parking lots. Property owners have a responsibility to take preventative measures to salt, sand, or remove ice, or warn visitors of the presence of ice so they can avoid it. Similarly, property owners must clean up liquid on floors, and post a sign warning people about a potentially slippery floor.
Trip and fall accidents happen because of a physical object on the ground, or an uneven service. Property owners also have an obligation to keep visitors safe from these hazards, which can include uncovered electrical cords, kicked up floor mats, loose tiles, poorly maintained sidewalks, driveways, or parking lots, and uneven or poorly-lit stairs.
Swimming Pool Accidents
Swimming pools can be dangerous. Property owners, including private homeowners, recreation center operators, and owners of apartment complexes have a duty to follow state and local code and implement proper safety protocols. New Jersey law outlines specific pool requirements.
In addition to drowning/near-drowning accidents, injuries can happen because of exposure to chemicals, diving accidents, and falls. Swimming pools represent a prime example of an attractive nuisance that property owners must keep safe and secure against the risk of harm to children.
Negligent Security
Generally, a property owner is not responsible for acts of violence that happen outside their property. However, you may have a case if you can show the property owner had a reasonable knowledge of potential dangers and failed to take appropriate action. For example, a hotel owner may face liability for a hotel guest who gets assaulted in a parking lot if there is inadequate lighting or security. An employer may bear liability if it does not provide adequate security or implement safety measures.
Dog Bites
According to the American Veterinary Medical Association, nearly 5 million people suffer from dog bites every year. Many of these bites lead to infection. In addition to infection, victims risk scarring, severe pain, and loss of physical function. Children are particularly prone to dog bites. Monitor your child around unknown dogs, and always ask for permission before you let your child approach a dog. If you or your child sustains a dog bite from an unknown dog, ask the owner about the dog's vaccination records and seek medical attention.
Inadequate Maintenance
In the case we handled involving the infant burned by scalding water, the landlord had failed to make sure the building was up to code. All property owners should perform preventative maintenance and promptly repair any known issues. This includes stairways, elevators, plumbing, electrical, fire systems, and any other areas that could pose a risk to tenants or occupants.
Your Rights to Financial Compensation After an On-Premises Injury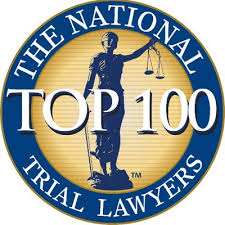 The goal of a premise liability lawsuit is to obtain compensation from a property owner, occupant, or manager who failed to keep you or a loved one safe on their property. Every Edison premises liability case we handle at Jacoby & Meyers, LLP has its own unique facts and circumstances, of course, so there is no guarantee of how much money, if any, a client will recover through a lawsuit.
However, as a general matter, a person injured because of a dangerous condition on someone's premises in or around Edison may have the right to take legal action seeking compensation for:
Medical bills: To make a personal injury claim, there must be an actual injury. One of the most common goals of a premises liability lawsuit is to recover medical costs related to a person's injuries. Medical costs typical of a premises liability injury can include doctor visits, medication, hospital stays, surgeries, medical equipment, and rehabilitative services.
Lost income: A serious injury can mean lost time at work. This can have a substantial impact on a person's ability to pay everyday bills (not to mention new medical bills that pile up). Seeking compensation for lost wages in a premises liability lawsuit aims to reimburse the injured victim for time lost as a direct result of the injuries, beginning on the first missed day from work and ending the day the person returns. In the event an injury prevents a person from returning to work, then the lawsuit may also seek compensation for lost future income.
Residential modifications: Serious injuries like traumatic brain injuries or spinal cord injuries can make it difficult to move around one's own home. Residential modifications such as wheelchair ramps or stairlifts can make mobility easier and improve a victim's quality of life.
Pain and suffering: Injuries don't just cause physical and financial harm, they can affect every aspect of a premises liability injury victim's life. Serious injuries can affect relationships, cause emotional trauma, and result in chronic pain. In a lawsuit, the injured victim can seek compensation for that physical pain and emotional suffering.
Wrongful death: Unfortunately, far too many accidents on other peoples' property lead to unintentional death. When someone else's negligence leads to the death of a loved one, a premises liability lawsuit for wrongful death enables the deceased person's survivors to recover financial compensation.
​Edison Premises Liability Frequently Asked Questions
You suffered severe injuries in a premises liability accident in Edison. Now what? You likely have significant questions about your rights and your unique case. Check out the FAQ below, or contact Jacoby & Meyers LLP now to ask any specific questions you may have about your premises liability accident.
Edison Premises Liability FAQs
Injured on Someone Else's Property in Edison? Contact Jacoby & Meyers, LLP
After an injury in Edison, you want someone by your side who cares. At Jacoby & Meyers, LLP we know the challenges you face. Our job is to fight for your rights to receive the financial compensation you deserve for your injuries.
Though the law allows you up to two years to file a premises liability suit in most cases, the sooner you get started, the sooner you can begin to move forward with your recovery.
To learn more about your rights following an injury or to open a personal injury case, contact our Edison office at (732) 287-6890, start a chat with one of our live representatives, or fill out our online contact form for a free case evaluation.
Edison Office
1929 NJ-27
Edison, NJ 08817
732-287-6890
Client Testimonials
Review: 5/5
★ ★ ★ ★ ★
"I'm really grateful for the settlement my lawyers at Jacoby & Meyers helped me to obtain. I was badly hurt when another driver crashed into my card. The driver was carelessly. My team at Jacoby & Meyers didn't let the reckless driver get away with it. I'm really glad I made the call to Jacoby & Meyers and would suggest anyone hurt in a car crash do the same."
Review by: Jose V.
Check out some of our other reviews.