Edison Slip and Fall Attorney

Did you slip and fall while shopping at the Menlo Park Mall or at a Walmart in Edison? Maybe you slipped while boarding the train at the Edison station? Perhaps your slip and fall accident occurred while seeking treatment at JFK Medical Center or at the Home Depot off of US-1 South? No matter where your slip and fall accident occurred in Edison, New Jersey, the law protects you and provides the ability to collect compensation. An Edison slip and fall accident lawyer can help you navigate through the difficult legal process. 
Personal injury is a serious concern in Edison, especially for people with accessibility issues. One of the most common kinds of personal injury, which happens to thousands of people every day, is a slip and fall injury. These accidents can happen because of a wet floor in a home, business, or government building, a damaged staircase or handrail, or an icy sidewalk. But in most cases, the physics are almost identical. A person in a standing position loses traction on a slick surface, and they fall to the ground, resulting in injuries.
Just about anyone might experience a slip and fall injury in Edison, from children to the elderly and everyone in-between. When you suffer an injury in a slip and fall accident, the Edison slip and fall attorneys at Jacoby & Meyers, LLP can help.
"I had an amazing experience with Jacoby & Meyers, LLP. I would highly recommend them for anyone needing a law firm." -Paul T.
★★★★★
Why Choose Us?
Edison Slip and Fall Attorneys at Jacoby & Meyers, LLP 
For nearly 50 years, Jacoby & Meyers, LLP has dedicated themselves to helping injured Edison residents put their lives back together again after devastating accidents. We know that you need someone on your side from the start to negotiate with insurance companies and fight aggressively for your future. We do just that. Our law firm offers compassionate, yet aggressive guidance throughout the legal process. We want you to have the time to focus on what really matters to you most: your family, your recovery, and your future. That is why we handle everything for you from the moment you walk in our doors. 
The Jacoby & Meyers, LLP, attorneys have collectively won millions of dollars in settlements and jury verdicts for their clients, including those in Edison, NJ, as well as throughout New York. Some of our most notable slip and fall accident cases include:
$2 million in Bronx trip and fall accident

$1.625 million in Manhattan fall at a construction site

$650,000 in fall outside New York home

$600,000 in Manhattan slip and fall accident
While past results do not guarantee future success in a case, when you choose us, you get an experienced and dedicated legal team ready to put your needs first. To do this, we offer a free initial consultation and review for all our prospective clients. We want you to have the opportunity to get your questions answered in a safe and supportive environment. And we don't want you to have to drive into Manhattan to get help.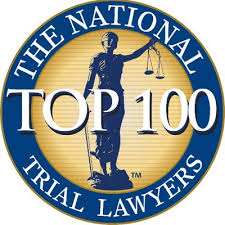 Our law firm is proud to have an office directly in Edison, New Jersey at 1929 NJ-27. We are located on the corner of Andre Avenue just a few blocks from Papaianni Park. Our lawyers can meet with you at your home, in the hospital, or virtually for additional convenience. To learn more about your legal options after an Edison slip and fall accident, contact our Edison personal injury lawyers today for a free, confidential, no-obligation case evaluation. 
How Much Is My Edison Slip and Fall Case Worth?
Getting the Compensation You Need
After a slip and fall accident in Edison, you may have many questions running through your mind. How can I get enough money to pay for medical expenses? How will I recover? How much is my case worth? These are difficult questions to answer completely. The truth is that slip and fall accident claims can range drastically and can reach the millions. To determine the true value of your case, your attorney will need to meet with you to discuss your accident. The  severity of your injuries and damages will play a large role in the amount of money you can receive. 
The Edison, NJ slip and fall accident lawyers at Jacoby & Meyers, LLP will make sure that any award or settlement you receive is enough to cover the full extent of all your injuries and damages. This includes:
Past medical expenses

Lost wages

Loss of future earnings

Rehabilitation

Future medical costs and surgeries

Pain and suffering
If you want to know how much your slip and fall case is worth, call the Edison slip and fall accident attorneys at Jacoby & Meyers, LLP today for a free consultation. Our lawyers will discuss your case and examine all aspects of your slip and fall to determine if the property owner's negligence is to blame. 
Slip and Fall Accidents in Edison
Where Do Slip and Fall Accidents Occur in Edison?
Typically, a slip and fall injury is the result of an acceleration/deceleration injury. It's basic physics: If you are walking along and encounter a slick section of freshly waxed floor or a sidewalk covered by a thin layer of black ice, your body could fall hard. If you are riding a bicycle, your body has more time to build up impact speed—and thus impact force. Either way, your body is now traveling downward and is about to meet an immovable object—the ground—with a lot of force.
Your body consists of soft organs, a skeleton made of hard tissue, and other tissues and organs that are fairly soft compared to the ground. Inside your skull is the command center of your central nervous system, the brain, which itself is made mostly of fatty tissue, nerve cells, and blood vessels as well as spinal fluid that can only do so much as a shock absorber.
When you fall hard to the ground, your bones, tissues, and organs do their best to distribute the impact. But our bodies can only withstand so much. Substantial injuries can result from a slip and fall.
Every single year, slip and falls account for over 2.8 million emergency room visits. These result in more than 27,000 deaths and significant injuries to thousands more. Hazardous conditions are particularly common on commercial properties, such as hotels, subway platforms, universities, shopping centers and outlet malls, and restaurants. From the Sheraton Edison on Raritan Center Parkway to Rutgers University, these accidents can occur anywhere. 
The following are just a few examples of places a slip and fall accident may occur in Edison. The list is by no means exhaustive.
Freshly mopped or waxed floors.

The results of an establishment keeping its floors clean can be hazardous, especially if the freshly cleaned areas are improperly marked or too much cleaner was used, creating a nearly frictionless surface.

Spills and food.

Slipping on a banana peel is an old comedic trope, but what about slipping on the mess of a recently broken jar of pickles, cooking oil, or even something harder like dried beans or granulated sugar? Grocery stores are very common locations for these kinds of hazards.

Wet pavements or walkways.

Has recent rain, snow, or even sprinklers turned a sidewalk into a slick surface? Falls happen on wet concrete all the time, and property owners are legally required to take

precautions to prevent falls

. Whether it's using de-icer or sand, or marking an area appropriately to warn about a slipping hazard, the property owner has an obligation to keep people safe.

Swimming pools/hot tubs

. Wet concrete and painted wood decking become very slippery when they get wet. The addition of sunscreen and other lotions and oils can contribute to this hazard.

Locker rooms/bathrooms.

Just about anywhere that water can pool and collect can form a potential hazard, especially tile floors. If an area has not been adequately abraded to give people traction, or spills are not cleaned up quickly, a wet floor can be deadly.

The situations are limitless.

From oil and water to harder substances, anytime a spill reduces the friction on a floor surface, the chances increase that someone will slip and fall. Areas where people walk need to be kept clean and dry, and if a spill happens, warning signs must be posted.
Common Injuries Caused by Slip and Fall Accidents
We Help Injured Edison Slip and Fall Accident Victims Like You
At Jacoby & Meyers, LLP, we understand slip and fall accidents and the injuries they cause. However, we also know that no two injuries are quite the same. When you meet with us, we will listen to your story closely to better understand how those injuries affect you personally. We want to know the worries and fears that keep you up at night and how your injuries have impacted your everyday life. 
Here are some examples of injuries you may suffer in a slip and fall accident.
Lacerations.

Cuts and scrapes are common because the ground is often very abrasive. Falling can result in road rash from skidding across a rough surface. Pieces of gravel, dirt, glass, and other debris may become embedded in the skin, causing further damage.

Friction burns.

Slipping and falling, especially on fiberglass or other composite material, can result in friction burns as well as subcutaneous infections which may continue to be an irritant for months or even years to come.

Bruising.

Soft tissue meeting a hard surface breaks blood vessels beneath the surface of the skin and results in bruising. In severe cases, bruises can become infected, resulting in blood infections, especially in the elderly or other people with immunocompromised conditions.

Sprains.

A hyperextended knee, wrist, or ankle results in what is commonly known as a sprain. In many cases, sprains are more painful than a broken bone and may include ripped tendons or ligaments, which can require surgery.

Broken bones.

Fractures in a slip and fall victim's arms, legs, fingers, toes, or ribs can be common. In the elderly or others with brittle bones, especially, severe slip and fall accidents may result in a broken hip or other larger bone such as their femur or humerus. These injuries, as with many others, result in a lot of pain, as well as hospitalization, and the potential for death during recovery for some.

Back/neck/spine injuries

.

These injuries

can result in paralysis, nerve damage, and long periods of recovery and rehabilitation.

Traumatic brain injuries.

From basic concussions to intracranial bleeding, when a body in motion impacts a floor or surface at rest, the brain is especially vulnerable. A concussion is essentially a bruise on the brain, and more severe injuries such as subdural hematoma and intracranial bleeding are the result of blood vessels and arteries inside the skull and brain being sheared off due to force. These injuries may be permanently debilitating and may not even be obvious until later. Traumatic brain injuries can result in brain death, reduced cognition, and stroke.

Herniated/ruptured disks.

These extremely painful injuries must be remediated with surgery and expensive and extensive amounts of rehabilitation. Otherwise, pinched nerves, chronic pain, and bone against bone wear can result in long term disability.

Re-injuring healing body parts.

If you are already on crutches and healing from an injury, a slip and fall injury can set you back all the way to the beginning, if not increase the magnitude of the injury.

Mental trauma.

The psychological impact of a slip and fall injury is difficult to quantify. Post-traumatic stress, recovery, and rehabilitation may have a lasting effect on the victim of a slip and fall injury for years.
Surviving a slip and fall accident can be an extremely arduous and painful experience. Emergency room bills, hospital stays, and rehabilitation do not come cheap. Missing work due to recovery is common and should factor into the amount of compensation you seek.
The long-lasting effects of permanent physical disability may have changed your life forever. Gainful employment might prove difficult to keep if your cognitive skills have been affected, and pain management might make it difficult just to get through each day. The impact might even mean that you will be grieving the life you once knew as you try to start all over again. Slip and fall accidents can have both physical and emotional life-long impacts.
Filing an Edison Slip and Fall Accident Lawsuit
You may have heard the term "comparative negligence" a lot since your injury. This means that the amount of compensation you can recover after an injury accident is reduced if you are also to blame. 
New Jersey law differs slightly from that of other states, such as New York, in that courts determine the victim's degree of fault to figure the amount of compensation they are owed. The reasons the victim may bear some fault for the accident can vary depending on the situation. The courts might take into account what kinds of shoes the victim was wearing, or whether they were distracted and not paying attention to their surroundings. Were they checking their texts on their phone instead of noticing the signs that indicated a freshly mopped floor? Were they running in that wet pool area?
This is why hiring an attorney is such a critical move in an Edison slip and fall case. Insurance companies will do everything they can to prove that you are at fault. A skilled slip and fall attorney who is seasoned in personal injury law in New Jersey can gauge the situation accurately to make sure that the amount you receive is as high as possible. Settlements can go back and forth as both sides review the evidence and the court date for the case approaches. You can bet that the opposing party and their insurance company's attorneys will fight to keep that number as low as possible. You need a slip and fall attorney from Jacoby & Meyers, LLP to fight for your rights and get you the compensation you deserve.
However, after a slip and fall accident, you must act quickly. The statute of limitations—the time in which you are allowed to file a lawsuit—is two years for personal injury in New Jersey. The statute of limitations for the destruction of property is a little longer, at six years. This might seem like plenty of time to file a lawsuit, but it is in your best interest to get started with the process as soon as possible. Waiting may make evidence harder to come by.
Why You Need Jacoby & Meyers, LLP's Edison Slip and Fall Lawyers
We Can Help
Because your final damage recovery is determined in part by your percentage of fault, you need an attorney who can work diligently to demonstrate to what degree the property owner was at fault.
At Jacoby & Meyers, LLP, our slip and fall attorneys can review the evidence and argue why and to what degree the property owner is liable for your injuries. We can show what made an area dangerous, and what efforts, if any, the property owner made to warn about a potential slip and fall hazard. Was the area cordoned off properly or not? Was the hazard obvious?
Opposing counsel will do their best to discredit your claim, such as arguing that you weren't wearing the proper shoes, or were in a clearly hazardous area. Maybe they will argue that you were distracted, texting on your phone, or somewhere you weren't supposed to be in the first place. As you can see, making a slip and fall claim is complex, not only in the courts, but also during pretrial negotiations. Most likely, a trained professional with experience at saving money for insurance companies will represent the other side.
An Edison slip and fall attorney at Jacoby & Meyers, LLP can give you the peace of mind that you are getting proper representation throughout the process, and allow you to focus on your recovery. If you were injured in a slip and fall accident in Edison, write to Jacoby & Meyers, LLP through our contact page, call us at (732) 287-6890, or start a chat with one of our live representatives to see what our team of attorneys can do for you in your personal injury case.
Edison Office
1929 NJ-27
Edison, NJ 08817
732-287-6890
Client Testimonials
Review: 5/5
★ ★ ★ ★ ★
"I'm really grateful for the settlement my lawyers at Jacoby & Meyers helped me to obtain. I was badly hurt when another driver crashed into my card. The driver was carelessly. My team at Jacoby & Meyers didn't let the reckless driver get away with it. I'm really glad I made the call to Jacoby & Meyers and would suggest anyone hurt in a car crash do the same."
Review by: Jose V.
Check out some of our other reviews.