Edison Car Accident Attorney
In one recent year, a whopping 61,043 car accidents with injuries took place in New Jersey, many of them in the Edison area. Car crash injuries range from minor to severe, and sometimes, even fatal. Victims often suffer lifelong consequences and become weighted down by a serious financial burden as they are diagnosed, treated, and receive rehabilitative care.
If you were injured in an Edison car accident and medical bills are piling up, you may feel like there's no way to escape the crushing weight of your debt. Even with auto and health insurance, you may be left with substantial bills due to a high deductible or obligation to pay coinsurance for services and care your insurance doesn't cover. Getting into an accident without insurance is even more devastating financially, as you will be on the hook for every cent of care you receive. In the United States, the majority of people who file bankruptcy cite medical debt as their primary reason for doing so.
But New Jersey law provides a way for you to seek relief from the overwhelming burden of medical bills that were caused by the negligence of another driver through a personal injury lawsuit. The law also sets forth a time limit by which you must file your suit—what is known as the statute of limitations. The clock on this time limit begins the day of your accident and requires that you file suit within two years of that date.
Failing to file within the statute of limitations will almost always cause your suit to be dismissed (thrown out and not considered by the court), leaving you with no remedy to recover monetary damages for your injuries no matter how legally sound your claim is or how severe your injuries are.
Every driver with a driver's license and registered vehicle in New Jersey also must have auto insurance with personal injury protection (PIP), with minimum coverage amounts. Because New Jersey is a no fault state, your PIP policy pays for certain auto accident costs without regard to fault. The law is intended to expedite payment to those who have been injured and, in theory, reduce litigation around car accidents.
Calling an Edison car accident lawyer at Jacoby & Meyers, LLP, can help you recover more compensation and do so far more efficiently than if you act alone.
Car Accident Injury Statistics in Edison, NJ

Source: https://www.itsmr.org
New Jersey Insurance Laws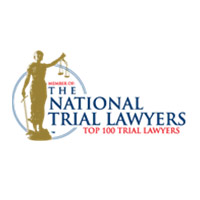 The state has set forth two different types of auto insurance as options for drivers. They are full tort and limited tort. They differ not only in the price of premiums, but also in what types of damages the policies pay out. All policies must cover economic damages (basically those things for which you receive a bill or that are easily calculable), but only full tort coverage allows you to recover for less tangible non-economic benefits such as pain and suffering and emotional distress.
What are the Costs Covered by PIP?
Whether you choose limited or full tort coverage, there are basic minimums benefits the policy must pay—medical costs, lost wages, essential services, and death benefits. Of course, these costs are only covered up to the maximum benefit of your policy.
The law sets forth the minimum coverage amount you are required to carry at $15,000, but you can purchase up to $250,000 in PIP coverage. Regardless of your policy's benefit coverage mount, if you suffer a severe brain injury or spinal injury, your coverage automatically increases to $250,000.
Medical costs: PIP covers medical services and medication, ambulance transportation to the hospital (initial injury), diagnostic services, surgical services and hospital expenses, rehabilitation costs, and the cost of special treatment required by the patient's needs based on a recognized religion, among others.
Lost wages: Your PIP plan will cover the wages you lost due to your inability to work because of your injury. Coverage begins at a default minimum of $100 per week if you carry a policy with the minimum $15,000 coverage limit, but may increase to $5,200 each week. It probably comes as no surprise that your lost wage benefit cannot be more than the normal income you earned before your accident.
Essential services: If you are unable to perform essential services due to your injury, your plan will pay you the cost of having to hire someone else to do them. Examples of essential services include mowing the lawn, house cleaning, doing laundry, and snow shoveling. The max amount allowed for essential services is $12 per day.
Death benefits: If a person is fatally injured in a car accident, that person's PIP coverage makes the maximum payout from the deceased's lost income and essential services benefits to his or her next of kin. The next of kin are not required to prove how much income is lost—only to provide the insurance company with the death certificate. In addition, the default PIP policy will pay the next of kin up to a maximum of $1,000 for funeral expenses.
Non-economic damages: As mentioned, you may only recover non-economic damages if you carry full tort liability coverage. But like many laws, it has exceptions. If you've suffered a disfiguration, dismemberment, have lost a fetus, or suffer from a permanent injury you can recover non-economic damages.
How much does PIP Cover?
PIP only covers up to your maximum benefit amount. And even then, it won't fully cover all of your expenses or lost wages. Your policy will have a deductible that you will have to pay for each PIP claim and you will be responsible for a 20 percent copay of the difference between your deductible and $5,000.
And again, this is only up to the maximum benefit provided under your PIP policy. If you're left with bills that you can't cover, your best bet may be a personal injury suit against the other driver. Our car accident lawyers can help you determine your right to do this.
Why You Need an Edison Car Accident Attorney?
You may be wondering if you need an attorney to help you file and pursue your personal injury lawsuit; while it is not a requirement, it is rarely a good decision to represent yourself. It's highly likely that insurance companies will be involved in addition to the negligent party. While insurance companies are not inherently evil—they do after all pay you some benefits – those companies employ literal teams of attorneys whose only job is to see that their companies pay you as little as possible. The other driver will also likely lawyer up, leaving an unrepresented litigant at a severe disadvantage.
Representing yourself against experienced attorneys is likely not in your best interest. You need someone on your side who knows personal injury law in New Jersey and who has a proven track record of experience going up against insurance companies and defense attorneys.
If you try to do it on your own, without knowledge of the law, the tactics defendant attorneys employ to get out of paying plaintiffs money, understanding of how to take and give depositions, how to conduct a proper investigation, the legal requirements for filing a lawsuit, and the possibly mountain of other paperwork necessary during the pendency of your suit, you'll most likely get steamrolled by attorneys who do.
Choosing Your New Jersey Car Accident Lawyer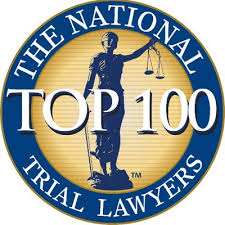 No doubt you've seen and heard approximately 1 million ads and commercials for personal injury attorneys on the TV and radio. All of them tout themselves as competent to handle your case. So how do you pick?
Look at Experience
All attorneys must get through law school and the grueling task that is the bar exam, but that's where the similarities end. After those two hurdles, anyone can hang a shingle and practice nearly any kind of law they want. But experience matters when recovery for your injuries is in the balance.
Choose someone who has been there and done that—someone with the skills to negotiate with other attorneys, who has the specialized knowledge of personal injury law, and—perhaps most importantly—has handled car accident cases in New Jersey, from filing the suit until a jury trial verdict if your case goes that far.
Most personal injury lawsuits settle out of court and never get before a jury. This is where your attorney's negotiation skills come in. It's critically important that she knows how to push in negotiations and when to back off. She needs the background and experience to make an informed judgment as to whether the deal you were offered is good or if you may fare better at trial.
There's not an attorney out there who can guarantee you a specific outcome, and that person could be walking the line of committing legal malpractice if they did. But an attorney who has handled multiple car accident lawsuits should have a good feel for the fairness of any deal offered, and can at the very least help you understand your odds.
Keep in mind that your attorney has an obligation to bring you any deal the defendant offers you. It doesn't matter if she thinks it's ridiculous, or that you've been offered far more than she thought. You get to evaluate every offer, and decide whether to take it.
If you decide that no offer is worth taking and that you want to proceed to trial, your attorney's experience makes a world of difference here too. Not all attorneys are good litigators. That's perfectly fine in many practice areas, but not for you when you need someone to litigate your claim in court.
Find out what kinds of cases the attorneys you're considering have taken and how many trials they've taken to court, as well as what kind of results they've gotten. Choose someone who is comfortable in the courtroom, understands the rules of evidence, practices of the jurisdiction, and how to interact with jurors and witnesses (both those called by you and by the other party).
Check Reputation
It's pretty easy to discover the reputation your attorney has in your community in the age of the Internet. A quick Google or Yahoo! Search will give you some information. Although of course biased toward the attorney, don't neglect to check out their website. Many attorneys post results and client testimonials.
In addition, the website www.avvo.com is the premier attorney review site. You can see reviews and testimonials from former clients, as well as input about that attorney from other attorneys in your community who have had dealings with them, as co-counsel, opposing counsel, or in other roles. You can also see our case case results and client testimonials to see how people rate our services.
Ask About the Team
Personal injury cases are complicated and definitely not one-man shows. While your attorney will be responsible for evaluating the legal merits of your case and making arguments in favor of them, writing motions, attending depositions, negotiating on your behalf, and if necessary, representing you at trial, there are a ton of other things that happen behind the scenes of your case.
Your attorney, for example, may need an investigator to review discovery (the information the other party has—both good and bad), interview witnesses, and compile reports of their accounts. This can be an enormous undertaking.
Hire Jacoby & Meyers, LLP's Edison Car Accident Attorneys
Contact a car accident attorney as soon as possible after your accident so that you do not run up against the statute of limitations. Due to the complex nature of these suits, the more time you can give your attorney to evaluate circumstances and prepare your lawsuit, the better off you'll be.
Founded nearly 50 years ago, Jacoby & Meyers, LLP, is committed to making high quality legal representation available to all those who need it. Since our founding in 1972, our attorneys have established a track record of recovery for our clients and a reputation for compassionate legal representation. Based on our founding philosophy, we operate on a contingency fee basis: That means you do not owe us attorney fees unless we recover for you. Healing from a car accident takes time and energy, and that's what you should focus on while you recover.
Turn your case over to us, and trust our vast experience, knowledge of the law, and the compassion we bring to every case. Contact us online or by phone in our Edison office at (732) 287-6890 today for your free case evaluation.
Edison Office
1929 NJ-27
Edison, NJ 08817
732-287-6890
Client Testimonials
Review: 5/5
★ ★ ★ ★ ★
"I'm really grateful for the settlement my lawyers at Jacoby & Meyers helped me to obtain. I was badly hurt when another driver crashed into my card. The driver was carelessly. My team at Jacoby & Meyers didn't let the reckless driver get away with it. I'm really glad I made the call to Jacoby & Meyers and would suggest anyone hurt in a car crash do the same."
Review by: Jose V.
Check out some of our other reviews.