Edison Wrongful Death Attorney
Any time a loved one dies, it can be difficult to process. This is especially true when the death is unexpected or could have been prevented. When a family member dies because of someone's actions or negligence, it's hard to navigate through the emotions that come with the loss. But at a time you should be grieving your loved one, you are also faced with the devastating reality of the financial impact of their death.
How do you process your emotions while staying afloat financially? While money won't bring back a loved one, it can help you take the time to move through the grief process.
If you have experienced a recent loss and think you might have a wrongful death case, schedule an appointment with one of the Edison Wrongful Death lawyers at Jacoby & Meyers, LLP. We treat all of our clients with compassion and empathy while we fight for the compensation they deserve.
The Legal Definition of Wrongful Death in New Jersey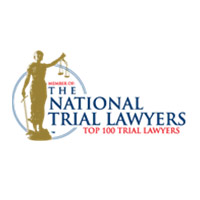 Logically, it's hard to distinguish what type of death qualifies as "wrongful." For surviving family members, any unexpected death feels wrong. But the law specifically states that the death must be caused by a wrongful act, neglect, or default. A person can only be found liable if they would have been legally liable for damages had the deceased party survived.
What Actions Can Lead to a Wrongful Death Suit?
The laws related to wrongful death and the surviving family members can be confusing. That is why we always recommend that you talk to a personal injury attorney if you think you might have a wrongful death case. The following cases can help you understand the common causes of wrongful death claims. If you are unsure whether you have a wrongful death case, our legal team would be glad to assist you. Contact our office to learn more. The following is a list of circumstances that may be classified as wrongful death.
Motor Vehicle Accidents
In 2017 there were 624 motor vehicle fatalities in New Jersey. Not every accident will have a wrongful death component. All drivers are expected to exercise care and caution when driving on the road. If the other driver was negligent or their actions intentional, they may hold financial responsibility. Insurance payments, investigations, or assignments of fault are separate from your wrongful death case.
Medical Malpractice
Medical errors are the third leading cause of death in the United States. They are also one of the leading causes of wrongful death suits. As patients, we expect our doctors to provide the highest standard of care. And for the most part, they do. But statistics show that errors or mistakes happen far too often. When a doctor's actions directly lead to the death of a patient, they may be liable.
Malpractice may include:
Surgical errors
Missed or delayed diagnosis
Poor or lack of prescription management
Surgical field contamination
Workplace Accidents
The National Safety Council reports that 5,147 people died on the job in 2017. That is an alarmingly high number. Employers are legally required to provide their employees with a safe place to work. Sadly, accidents and deaths at the workplace are on the rise. Motor vehicle accidents are the most common cause of workplace deaths, accounting for 40 percent of all workplace fatalities.
Rounding out the top five are:
Slip and fall accidents (17 percent)
Acts of violence (16 percent)
Contact with objects/equipment (14 percent)
Exposure to harmful chemicals or environments (10 percent)
Toxic Chemical Exposure
Dangerous chemicals exist all around us. They can be found in our homes, at our place of employment, and even at a place of business. The scary thing about toxic chemicals is that you may not be able to see or smell them; by the time someone realizes they have been exposed to a toxic chemical, it may be too late.
Acts of Violence
Intentional and unintentional acts of violence can lead to the death of someone else. Whether the person intentionally targeted your loved one or indirectly killed them, they may hold liability. It's important to note that a person does not have to be found criminally responsible to be legally liable. The outcome of a criminal proceeding does not affect whether you can sue someone for wrongful death.
Product Liability
As consumers, we rely on manufacturers and product designers to do due diligence in researching and testing products. When a manufacturer doesn't take precautions to make sure their product is safe, the consequences can be catastrophic. Product liability covers most goods and products. In one recent year, there were 58,496 product liability cases.
Items that can contribute to a product liability wrongful death suit include:
Car tires
Baby furniture
Children's toys
Food
Medication
Safety devices
Premises Liability
Premises liability covers injuries and deaths that happen on someone else's property. Generally, this will cover a public place of business, a private residence, or apartment complex. Property owners are responsible for making sure that their home, business, or land is safe and free of hazards. The degree to which they must ensure safety is specified in the state's premises liability laws.
Instances where you may have a wrongful death case include:
Swimming pool accidents
Dog attacks
Fall or crush accidents
How Do You Prove Wrongful Death?
To recover damages related to wrongful death, you must prove that the person you are filing a suit against had breached a duty of care against your loved one. For example, you cannot assert wrongful death against a doctor simply because there was a negative outcome. Proving that the doctor had a duty of caring is easy, but proving that their actions directly caused your loved one's death can be more challenging. At Jacoby & Meyers, LLP, we use a variety of tools to prove wrongful death. This may include:
Expert Witnesses
Even seemingly straightforward cases can be difficult to prove. Expert witnesses such as medical professionals, forensic experts, and engineers can help prove a direct connection between a person's actions and cause of death. Vocational and financial experts can help prove actual or potential financial losses in your case.
Accident Reconstruction
Sometimes it can be hard to show who caused an accident. This is particularly true if one or both of the parties is unavailable to testify. In these cases or cases where there is a dispute over fault, an accident reconstruction can help determine the likely cause and trajectory of the accident.
Medical Records
Medical records can provide valuable insight regarding the manner of death. This is an important component of establishing liability. Our team will look at current medical records, as well as previous medical records to rule out any preexisting conditions.
Physical Evidence
Physical evidence is one of the most important pieces of building a case. Depending on the circumstances of your case, this evidence may or may not be easily accessible. If your loved one's actions involved a crime, this evidence may be in police custody. A qualified personal injury attorney can help you determine the location of the evidence and use it to build your case.
Witness Testimony
Witnesses are important to any personal injury case. They can help fill in missing pieces and back up other evidence. It's important to know what witnesses will say and how they will affect a case. At Jacoby & Meyers, LLP, our lawyers will thoroughly vet any potential witnesses before putting them on the stand or taking any depositions.
Qualifying Damages in a Wrongful Death Suit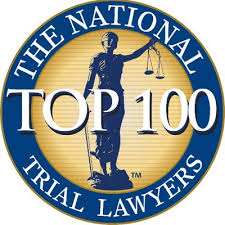 In New Jersey, the laws regarding financial compensation after a wrongful death are different than many other states. Unlike other states, you can only recover pecuniary costs. To recover pain and suffering, you will need to file a separate lawsuit under the New Jersey Survival Act. Pecuniary losses cover only the actual financial loss resulting in your loved one's death. Essentially, a wrongful death suit is to compensate the victim's family for the death and their loss, while a claim made under the survival act allows the descendants to recover damages that the deceased would have been able to pursue if they were still alive. Pecuniary losses include:
Actual Out-of-Pocket Costs
The death of a loved one can leave you with unexpected bills. These are not costs you should have to cover. If your loved one required medical care as a direct result of their injury, the law allows you to recover these costs.
Typical costs include:
Medical transport
Surgeries
Medication
Doctors bills
Hospital fees
In addition to outstanding medical debt, a wrongful death suit can help you recover all reasonable costs associated with your loved one's funeral and burial.
Loss of Income
The loss of income can hurt surviving family members. This is particularly true if the deceased party was the primary or sole provider. A wrongful death suit will allow the victim's family to pursue the loss of income between the date of injury and date of death and future lost wages. To calculate this amount, the court or insurance company will likely consider the age of your loved one at the time of death, their average income, and how many more years they likely would have spent working.
Loss of Services
The law recognizes that the services a person provides have value. While the tasks they provide may not bring in money, the loss of these services can have a significant effect on the person's surviving family members. This is usually applicable for stay-at-home parents or persons who contribute significantly to the care and maintenance of the home.
Common services include:
Cleaning
Cooking
Lawn maintenance
Home maintenance
Child care
Eldercare
While a suit under the survival act is a separate legal action, it can be filed at the same time. The intricacy in filing both claims simultaneously is just one of the reasons you need to hire a personal injury attorney to represent your interests after the death of a loved one.
Who Can File a Wrongful Death Suit?
The law only allows certain individuals to file a wrongful death suit after someone's death. Generally, the persons eligible to take legal action include:
The surviving spouse
Dependant children
Parents of the deceased
The law places a priority on who can make a claim and the share of damages they can recover. If there is a surviving spouse, they will have priority over any other party. If there is a spouse and children, a portion of the recovery will be directed to the spouse before the children are eligible for any financial compensation.
Returning to the subject of a wrongful death suit vs a one under survival act, only dependents of the deceased can bring a wrongful suit. The survival act includes the person's estate in addition to their dependents.
New Jersey's Statute of Limitations
The law allows you to seek financial compensation after a wrongful death. However, the suit must be filed within a given timeframe. This time frame is referred to as the statute of limitations. In New Jersey, the statute of limitations to file a wrongful death suit is two years. After this time you will likely recover any damages.
There is one significant exception to this rule. If the death was the result of murder, manslaughter, or aggravated manslaughter and the defendant was found guilty or not guilty by reason of insanity, there is no time limit to file a suit.
While two years may seem like a long time, it takes a lot of work to successfully build a wrongful death case. Because of this, you need to contact a personal injury attorney as soon as possible so they have enough time to present a solid case.
Call a Wrongful Death Lawyer You Can Trust. Call Jacoby & Meyers, LLP
Everyone processes death differently. After the passing of a loved one, the last thing you want to do is deal with financial and legal logistics. This is completely understandable.
At Jacoby & Meyers, LLP, our legal team will handle your case with care and compassion, respecting your needs, boundaries, and emotions. If you need help with your wrongful death case, we're here to help. Contact us online or by phone at (877)-565-2993 for a free case evaluation.
Edison Wrongful Death FAQs
According to New Jersey's state health assessment data from the Department of Health, around 70,000 New Jersey residents die each year. Heart disease and cancer account for about half of these deaths. However, thousands of these deaths result from unintentional injuries and other causes, such as falls and motor vehicle accidents.
If you lost a loved one to an injury someone else's careless or reckless actions caused, we don't need to tell you that dealing with the grief and shock of this situation often overwhelms surviving family members, who often then face the financial strain of the loss as well.
We can tell you that we can help you seek compensation after the loss of a loved one. Read on for answers to some questions that our Edison clients ask most often about this process, and trust Jacoby & Meyers LLP to answer questions specifically about your case.
Our experienced wrongful death attorneys understand not only how crucial it is that families receive compensation when they have lost a contributing member of the household, but also the importance of holding the person or entity responsible for your loved one's death accountable.
Some of our case results involving wrongful death claims include:
A $5.7 million jury verdict for the family of an 8-year-old girl who was run down by an out-of-control and unattended school bus. The child was trapped beneath the wheel of the bus and died from her injuries. Investigators determined that the transportation company that owned the bus was liable for the accident, as the bus was parked improperly when another child broke into it and released the emergency brake, causing it to roll.

A $4 million wrongful death medical malpractice case in which a doctor failed to consider abnormal bleeding and concerns indicated on a sonogram in providing treatment to a pregnant woman and her unborn twins. The doctor's failure resulted in the premature delivery of the twins, who both died shortly after birth.
What is wrongful death?
New Jersey defines wrongful death as a death caused by a wrongful act, neglect, or default of another. When a wrongful death occurs in New Jersey, family members may generally seek compensation for their losses through a wrongful death lawsuit.
Wrongful death claims often prove complex, which is why you should retain an experienced Edison wrongful death attorney to handle your claim. Reach out to the experienced wrongful death lawyers at Jacoby & Meyers LLP today to discuss the details of your situation and determine your eligibility to seek compensation.
What types of accidents result in wrongful death lawsuits?
Nearly any type of accident that can result in a personal injury can also result in death. In New Jersey, like much of the rest of the nation, the leading causes of unintentional injury leading to death include falls and motor vehicle accidents.
Other types of accidents or incidents that can give rise to a wrongful death claim include:
Nursing home abuse or neglect.

Accidents in which a car strikes a pedestrian or bicyclist.

Other premises liability accidents besides falls, such as swimming pool accidents, accidents involving defective or improperly maintained elevators or escalators, injuries occurring on amusement park rides, negligent security (failure of a property owner to protect visitors from criminal acts that were a known risk at the property), and dog bites.

Medical malpractice, which occurs when a doctor or other healthcare provider makes an error due to negligence that causes the death of a patient. Common types of

medical errors resulting in injury and death

include failure to diagnose or misdiagnosis, misreading or ignoring lab reports, surgical errors, medication errors, inadequate follow-up care, and improper discharge from the hospital.
Who can file a wrongful death claim in Edison?
A personal representative of the decedent's estate generally files a wrongful death claim on behalf of the surviving family members. The experienced legal team at Jacoby & Meyers LLP can help you determine who should file the wrongful death action in your specific situation.
Who can benefit from a wrongful death lawsuit?
Individuals who can benefit from a wrongful death lawsuit include:
The deceased's surviving spouse, children, or grandchildren.

Surviving parents of the deceased person.

If there is no surviving spouse, then children, grandchildren, or parents, then other family members, such as nieces, nephews, and siblings, can seek compensation, as well as any other parties that can prove that they depended financially on the decedent.
In New Jersey, the spouse and children of the deceased receive priority in wrongful death claims. However, the compensation received from a wrongful death claim can be divided into as many shares as there are living members of the nearest generation of children to the victim, including deceased children of the same generation who have surviving children.
What damages are available through an Edison wrongful death claim?
Damages refer to the compensation that family members receive for the harm that they've endured.
This type of legal claim can recover:
Loss of financial support, based on the amount of income the deceased person would have reasonably expected to earn if he or she had survived the accident.

The cost of hiring someone to perform household services that the deceased performed during life.

Loss of companionship, care, comfort, and guidance.

Medical expenses incurred during the treatment of the deceased's final injury or illness.

The costs of funeral services and burial or cremation.
What are some factors that impact the value of a wrongful death claim?
Because each wrongful death claim depends on the unique facts of a specific case, and no two cases are exactly alike, there is no average amount that an individual or family can receive through a wrongful death claim.
These factors, however, can affect the value of the claim:
The at-fault party's insurance coverage

. Like personal injury cases, the at-fault party's applicable insurance policy almost always pays wrongful death claims. While it is possible to file a claim against an uninsured person, and even obtain a judgment in your favor, it would probably prove difficult to collect on that judgment, as most people struggle to pay these damages out-of-pocket.

How much money the decedent earned before the accident

. While no one's life is worth more than another, lawyers build the value of a case around financial factors, such as how much the deceased person was earning at the time of the accident. This is why an individual in the middle of a successful career often has a more valuable case than a young person with little work experience or a retired person who no longer earns an income.

Your patience

. Settlement negotiations take time. Court schedules take time. It is not uncommon to receive an early and extremely low settlement offer from the at-fault party's insurance provider. Receiving a settlement offer that provides fair compensation to family members for their losses often does not come until you file suit and the trial is just about to begin or is already underway.
How do I prove liability in a wrongful death case?
To prove that someone was liable (legally responsible) for causing a wrongful death, the plaintiff must establish:
The at-fault party owed the deceased a duty of care. The duty of care refers to the actions that a reasonable person would take in similar circumstances to avoid harming others. For example, the duty of care that a driver owes to other roadway users is to operate his or her motor vehicle safely and legally to avoid causing an accident that could result in injury.

The at-fault party breached the duty of care. The breach is the action that the at-fault party took that contradicted the duty of care.

The breach in the duty of care resulted in the accident, which caused the deceased to sustain injuries that ultimately proved fatal. Had these injuries not resulted in a fatal accident, the decedent would have had cause to seek compensation for the injury.
Will I have to pay taxes on my wrongful death settlement?
No. The Internal Revenue Service (IRS) does not consider money received in compensation for harm as income and, therefore, does not subject it to tax. However, if you deduct the expenses related to the treatment of your loved one's final injury from your tax burden and then—in a subsequent year—receive compensation for these medical expenses, you must repay the amount that you deducted.
How are wrongful death settlements paid out?
Once the parties enter into a settlement agreement, the payout process will begin.
Defendants generally pay settlements in one of two ways:
Lump-sum payment

: With this option, your entire damage claim is paid in one payment that is generally sent to your attorney. Your attorney will then deduct the cost of his or her services and pay specific debts that the claim compensated, such as medical bills. Once your attorney has tended to all of these matters, you will receive your compensation.

Structured settlement

: A structured settlement provides your compensation in a series of payments that often are sent monthly. This means that it will take some time for you to receive all of your settlement, and paying back your expenses will likely take more time. Uninsured or underinsured defendants may want structured settlements because they can't cover the complete settlement amount and need to make payments on the amount they owe to you.
What can an attorney do to help with my Edison wrongful death lawsuit?
An experienced wrongful death attorney can ensure you collect the maximum amount of compensation available in your case.
We can do this through:
A free, no-obligation case evaluation, which is a conversation you have with our attorney in which you can obtain answers to your questions about the wrongful death process and can learn more about the options available for you.

The establishment of a value to your case that is based on the profound losses you have experienced from the death.

A determination of all sources of liability and all insurance resources that you may access to provide adequate compensation for your losses.

Skilled negotiation with the at-fault party's insurance provider to garner a settlement offer that fairly compensates you and other family members.

The timely filing of all court-required paperwork related to your case. In New Jersey, wrongful death claimants generally have two years from the date of the death in which to have their case filed in court. Failing to observe this deadline will jeopardize your ability to recover compensation for your losses.

Attendance at all pre-trial conferences and hearings.

Gathering and collecting the evidence and witness testimony that you will need to prove your case.

Litigation, including opening and closing arguments, examinations and cross-examinations of witnesses, and presentation of evidence.

Assistance collecting your settlement or award.

Continued representation if the defendant in your case appeals the judgment.
No amount of money can bring back a lost loved one. However, the compensation received in wrongful death cases is often necessary to prevent an unexpected and tragic loss from also becoming a major source of financial stress and yet another hardship. Let us help you obtain maximum compensation for the loss of your loved one. For your free case evaluation, contact Jacoby & Meyers LLP today.
Edison Office
1929 NJ-27
Edison, NJ 08817
732-287-6890
Client Testimonials
Review: 5/5
★ ★ ★ ★ ★
"I'm really grateful for the settlement my lawyers at Jacoby & Meyers helped me to obtain. I was badly hurt when another driver crashed into my card. The driver was carelessly. My team at Jacoby & Meyers didn't let the reckless driver get away with it. I'm really glad I made the call to Jacoby & Meyers and would suggest anyone hurt in a car crash do the same."
Review by: Jose V.
Check out some of our other reviews.