Edison Burn Injury Attorney
Unexpected injuries of all kinds can wreak havoc in the lives of northern New Jersey residents. The physical, emotional, and financial toll caused by severe burns, however, can feel especially overwhelming. Burns inflict extreme pain on their victims. Recovery can involve months of excruciating surgeries and frustrating therapy. Even when fully healed, a severe burn will often leave behind disfiguring scars and lingering emotional trauma.
Preventable severe burns should never happen. When they do, burn victims deserve to recover compensation from anyone whose actions or decisions contributed to their injury. The experienced Edison Burn Injury lawyers at Jacoby & Meyers, LLP in Edison, New Jersey has the resources and know-how to help severe burn victims and their families pursue that compensation and accountability. Call Jacoby & Meyers, LLP, today for a free case evaluation.
Table of Contents
Our Edison Burn Injury Lawyers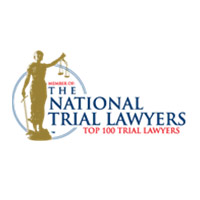 Jacoby & Meyers, LLP is a Tri-State area personal injury law firm serving clients in Edison. Our law practice exclusively represents persons injured by the careless, reckless, or intentionally-harmful actions of others.
Our Edison offices are located on Route 27/Lincoln Highway, just south of the Crowne Plaza hotel. We take pride in providing top-flight legal services to Edison-area residents from a location that is convenient for them. Severe burn victims in North Jersey do not need to head into Manhattan to find a sophisticated attorney to help them recover the compensation they deserve (although we have offices there, too). By opening offices throughout the Tri-State region, we make it easy for our clients to find the legal representation they need, right where they need it: in their own communities.
Jacoby & Meyers, LLP, has served clients for decades. Over that time, we have recovered millions of dollars in settlements and jury verdicts on behalf of injured New Jersey residents, including substantial recoveries for burn victims. We can never guarantee the outcome of any particular case, of course. Every client we represent and case we handle is unique. Still, every Jacoby & Meyers client can rest assured that their severe burn injury case will always receive the individualized attention and commitment it deserves.
"Great experience with skilled legal individuals that know what they are doing." -Nesha G.
★★★★★
About Severe Burns
Most burns are preventable. Yet, burns continue to constitute "one of the leading causes of unintentional death and injury in the United States," according to the American Burn Association. In one five-year period, U.S. hospital emergency rooms treated almost half a million fire or burn injuries. Children under 15, sadly, accounted for an outsized proportion of the burn victims.
The Tri-State area is home to some of the finest medical professionals in the world. In North Jersey, victims of severe burns frequently receive treatment at the state's only certified burn center, located at Saint Barnabas Hospital in Livingston. The general information about burns summarized below is drawn from the online Health Library published by another local burn center.
Burn Types
Burns are skin injuries that affect one or more layers of skin and the tissue below it. Many different types of burns exist:
Heat burns (or thermal burns) are caused by exposure to intense heat, such as an open flame, explosion, steam, scalding liquid, or touching a hot object, like a dish that has been baking in an oven.
Cold burns occur when extreme cold damages skin, such as in frostbite or wind burn.
Electrical burns result from an electrical current, such as when someone touches a live wire or gets hit by lightning.
Chemical burns consist of damage to the skin done by caustic materials, liquids, or gases. The skin irritation that results from spilling household drain cleaner on your hands, for example, is a chemical burn.
Radiation burns occur when the skin is exposed to high intensity energy. X-rays from an X-ray machine, radiation from a cancer treatment device, and the sun's rays, all constitute radiation that can burn skin.
Friction burns happen when the skin (or material in contact with the skin) slides along a surface, generating heat and causing abrasion. Road rash is a type of friction burn.
Degrees of Burns
Medical professionals rank burns by their degree of severity.
A first degree burn is a relatively minor injury that you can treat at home. It damages only the outermost layer of your skin. Sunburns and the burn you get from touching a hot pan on the stove, are types of first degree burns. Most first degree burns heal in about a week when treated with over-the-counter ointments.
A second degree burn (also called a partial thickness burn) causes damage to multiple skin layers. A wide range of second degree burns exist. Some are difficult to distinguish from first degree burns. Others are more obviously-serious. Spotted, blistered, or white skin may indicate the presence of a second degree burn. These burns also risk getting infected, and so may require medical attention.
A third degree burn (or total thickness burn) damages all of the skin's layers, and possibly the tissue beneath. A third degree burn will make the affected skin appear tough and leathery. All third degree burns require immediate medical attention, particularly because infection is a real risk.
A fourth degree burn causes catastrophic damage to all layers of skin, the tissue beneath it, and muscle, bone, ligaments, tendons, and organs beneath that. This is a life-threatening injury. It requires immediate emergency medical care to save the victim's life from either the direct effects of the burn or from the extreme danger of infection.
Not sure what degree of burn you have sustained? Go see a doctor. Do not risk a dangerous infection by deciding you can live through a burn without medical treatment. Not only will seeking medical care protect your health, it will also generate important medical records that may prove crucial to recovering damages in a later legal action.
How Doctors Treat Burns
Doctors decide how to treat burns based on their type and severity. One burn type, such as chemical burn, may not respond well to treatment that proves effective for another burn type. As one might expect, however, as a general matter the intensity of treatment rises with the degree of burn sustained.
As we said, you can treat many first degree burns at home with over-the-counter remedies. More-severe burns, however, may require surgical intervention (to remove, replace, or reconstruct tissue), intensive care, isolation in a burn unit to prevent infection, medication, and long-term physical and occupational therapy. Making a full recovery from a burn does not necessarily mean healing completely. Severe burns tend to leave permanent scars and may cause physical disabilities.
Settings and Circumstances of Severe Burns
The American Burn Association reports, at the link above, that most burns happen at home. Do not be fooled, however. The vast majority (although not all) of those in-home injuries consist of first degree burns. The types of preventable incidents that lead to second, third, and fourth degree burns happen in a wide variety of settings. Here are some of the most common:
Structure Fires
A large percentage of severe burns treated in U.S. hospitals result from fires in homes, workplaces, and other structures. Fire burns have a high rate of fatality, according to the American Burn Association, which reports that one American dies every 2 hours 35 minutes because of severe burns suffered in fires, on average.
Motor Vehicle Accidents
Occupants of vehicles sustain severe burns in a wide variety of circumstances when their vehicles collide with objects and each other. Bad crashes routinely result in explosions or fires. Chemicals from vehicles can spill, causing burns. And motorists can be thrown from their vehicles—particularly from motorcycles—in an accident and sustain serious road rash.
Construction and Workplace Incidents
Even the most ordinary work setting can see severe burns happen. Office workers can spill scalding hot coffee on themselves or others. A worker using heavy equipment can sustain a bad burn by accidentally touching overheated engine parts or from exposure to high-pressure steam. Electrical burns can result from preventable incidents involving inadvertent contact with live wires.
Defective Consumer Products
Many of the products we use in our homes every day get dangerously hot and contain potentially caustic chemicals that can burn. For the most part, the benefits of these products outweigh the risks of using them. But not always. Some consumer products—household cleaners, appliances, even children's toys—leave the factory in a condition that makes them unreasonably dangerous because they will likely spill, catch fire, or overheat, and cause severe burns as a result.
How Our Edison Burn Injury Lawyers Can Help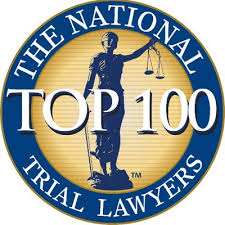 Severe burns cause chaos in the lives of victims and their families. Unexpectedly, medical needs take over their lives. Victims endure intense physical pain and emotional suffering. Burns also cause significant financial strain, especially when a victim or a family member must miss work to attend to the requirements of recovery.
North Jersey residents in and around the Edison area often come to us after a severe burn injury has upended their lives, wondering whether they need a lawyer and, if so, what a lawyer can do to ease their difficulties. Here is what we generally tell them about what an experienced Edison burn injury attorney can do to help:
Lawyers Investigate Burn Incidents to Find the at-Fault Parties
Burn victims can usually pinpoint how they got burned; a piece of equipment caught fire, a chemical spilled, and so on. However, in our experience, victims frequently do not fully appreciate how other peoples' poor decisions or dangerous actions may have led to that burn occurring.
The job of figuring out who made choices or engaged in conduct that made a severe burn likely usually falls to the victim's lawyer. The goal is to identify individuals or entities that may have a legal liability to the burn victim for damages. Hiring an experienced burn injury attorney gives the victim the best possible chance of targeting all of the parties who may have liability for paying the victim compensation.
Lawyers Tally a Client's Damages
Burn victims and their families also usually have a clear sense of the negative impact of the injury on every aspect of their lives. Some of those impacts come with a price tag attached; medical bills come rolling-in, paychecks dry up. Other impacts, however, take a heavy toll that is harder to translate into dollars and cents. How do you put a value on physical and emotional pain, or on the damage a severe burn injury can do to intimate relationships?
Experienced burn injury lawyers spend a significant amount of time evaluating the full impact of a burn on a client's life. They investigate and keep a tally of the out-of-pocket costs of an injury, and collect evidence to support an appropriate calculation of the quality of life toll a severe burn injury exacts. The purpose of this analysis is to come up with a valid and fair amount of money the victim can seek from legally-liable parties as compensation.
Lawyers Negotiate for Fair and Just Settlements
Money, of course, cannot take away the pain and suffering caused by a severe burn. However, in the American legal system, money—however imperfect a substitute it is—constitutes the most effective means of putting wrongs right. Experienced burn injury lawyers take what they have learned from investigating a client's case, and calculating a client's damages, and seek to convince the parties with legal liability for the client's injuries to pay a settlement. Typically, although not always, the negotiation over a settlement happens between the lawyer and an insurance company that issued a policy to the legally-liable party. In a negotiation, the lawyer's job is to convince the other side to pay compensation that is fair and appropriate.
Lawyers May Take Legal Action in New Jersey Courts
Most personal injury matters end in a settlement. But not all of them. Oftentimes, a lawyer and client find it necessary to file a lawsuit in New Jersey courts to force the parties with liability to pay what they should. A lawsuit, if it does not settle somewhere along the way, culminates in a trial at which the lawyer presents the facts to a judge and jury, seeking a verdict directing the legally-liable parties to pay damages.
Edison Burn Injury Frequently Asked Questions
The United States Fire Administration (USFA) reported that New Jersey is below the national average in fire casualties, including residential fire casualties. Yet, dozens of fatalities and hundreds of injuries involve burns in the state each year.
If someone else's carelessness burned you, you likely have questions about seeking compensation for your injuries. Below are answers to some of the most commonly asked questions about burn injury claims.
Edison Burn Injury FAQs
Our Edison Burn Injury Lawyers Want to Help You
If a preventable, severe burn harms you or your family, you may have rights to compensation under New Jersey law. Reach out to the experienced burn injury lawyers in the Edison office of Jacoby & Meyers, LLP, today at (732) 287-6890, begin a secure live chat with one of our representatives, or write us through our confidential email form for a free case evaluation. We look forward to seeing how we can serve you and help you recover from your injuries.
Have you suffered a burn injury due to someone else's negligence? If so, let one of our Edison burn injury lawyers help you understand the process of seeking compensation for your injury. Contact us online or call (732) 287-6890.
Edison Office
1929 NJ-27
Edison, NJ 08817
732-287-6890
Client Testimonials
Review: 5/5
★ ★ ★ ★ ★
"I'm really grateful for the settlement my lawyers at Jacoby & Meyers helped me to obtain. I was badly hurt when another driver crashed into my card. The driver was carelessly. My team at Jacoby & Meyers didn't let the reckless driver get away with it. I'm really glad I made the call to Jacoby & Meyers and would suggest anyone hurt in a car crash do the same."
Review by: Jose V.
Check out some of our other reviews.