Staten Island Truck Accident Lawyers
When a large truck strikes a small car, the crash often causes serious, catastrophic or fatal injuries. There's a simple reason why large trucks cause so much damage. At 10,000-plus pounds, a large truck massively outweighs passenger cars and pickup trucks. While some truckers sustain injuries in the accidents they cause, passengers in smaller vehicles rarely walk away unharmed.
Trucks fit the "large" category when they have a "gross vehicle weight rating" (GVWR) of 10,000-or-more pounds. When fully loaded, a tractor-trailer weighs far more than the minimum and can cause even greater damage. Garbage trucks, dump trucks, car carriers, mobile construction equipment, and other trucks fit the large truck minimum 10,000-pound GVWR category. These and other large trucks have the inherent capacity to cause extensive damage and injury.
A truck accident that causes serious or catastrophic injuries also inflicts lasting physical, emotional, and financial difficulties that alter a victim's life. Injured vehicle occupants often require immediate emergency treatment, surgical intervention, hospitalization, follow-up care, and rehabilitation. Unpaid medical bills become a financial burden at a time when injuries prevent gainful employment. If a truck accident injured you on Staten Island and changed your life, you need a Staten Island personal injury lawyer who will make those at fault pay. You need Jacoby & Meyers, LLP.
We Hold Negligent Truckers Accountable
Since 1972, Jacoby & Meyers, LLP, have worked hard to make negligent people pay for the injuries they have caused our Staten Island clients. Our Staten Island law firm handles personal injury cases only. We provide compassionate, sophisticated legal services to seriously and catastrophically injured clients. We understand the difficulties our clients face while trying to return to their normal lives. We work tirelessly to achieve the best outcomes possible for each and every injured client.
Our attorneys review the facts and circumstances of each client's case to identify every person, business entity, or organization with potential legal liability for our client's damages. We prepare each case with a singular mission: to make every "at-fault" party pay to the fullest extent possible.
Our Law Firm's Case Results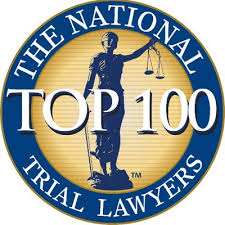 At Jacoby & Meyers, LLP, we understand that each client's case is unique and presents different liability issues and injuries. We can never promise a specific outcome to a client, but we can point to our track record of high-dollar case results as an illustration of our diligence and determination. For instance, recent successful representations have included:
$5.7 million, bus accident wrongful death jury verdict: Our client's child, an 8-year old girl, sustained fatal injuries when a runaway Brooklyn school bus struck her. The bus barely avoided striking the injured girl's brother.
$5 million, truck accident settlement: Our client sustained severe leg, intestine, lung, pelvis, sacrum, and rib injuries when he when a truck struck him during a multi-vehicle accident. We settled our client's case during the trial. The primary insurer paid their $1 million policy limit. The excess carrier paid $4 million.
$2.5 million, tractor trailer accident settlement: Our client sustained injuries while he was a passenger in a stopped vehicle. A trucker struck the vehicle while making a turn. He then left the scene but the vehicle driver caught up with him. Our client didn't receive immediate medical treatment but followed up later for emergency care. After following a course of treatment, the doctor eventually surgically implanted a spinal cord stimulator to relieve our client's back pain.
Truck Accidents In New York
When a large truck crashes into a private passenger vehicle, safety reinforcements do little to protect occupants from horrific injuries. As National Highway Traffic Safety Administration statistics show, the average GVWR of a large truck involved in a fatal accident is 26,000 pounds. That's ten times the weight of some small cars.
78 percent of the casualties in fatal large truck accidents involve occupants of the smaller vehicle. A heavy truck traveling at just minimal speed has the power to crush a smaller vehicle at the point of contact. The impact often forces twisted metal and broken glass into a vehicle's passenger compartment. The sheer force of a large truck impact also reduces the effectiveness of seat belts, vehicle reinforcements, and airbags.
The 2017 New York State Fact Sheet on Large Crashes gives a clear picture of what happens when a large truck gets into an accident. In New York alone, large truck accidents caused 101 fatalities and 4,096 injuries. The figure dropped slightly in 2018 when 99 people sustained fatal injuries in large truck accidents in New York.
Truck Accident Injury Statistics in Staten Island, NY

Source: https://www.itsmr.org
Truck Accident Injuries
Not every truck crash victim sustains fatal injuries. Still, those who survive the most serious accidents often deal with life-changing injuries. They spend months in recovery and rehabilitation. They incur high medical bills and lose income because they can't work. Even after a seriously or catastrophically injured persons reach maximum healing, they often must adjust to lifelong disabilities.
Truck accident victims suffer from a wide range of injuries and conditions.
Traumatic brain injuries: The Traumatic Brain Injury Model Systems database lists "vehicular" accidents as the cause of 50 percent of the TBI patient injuries the organization tracks. TBIs cause physical, emotional, and cognitive losses that require followup and care throughout the patient's life.
Back, neck, and spine injuries: When a person endures severe back trauma, it sometimes damages the spinal cord. This often causes paralysis, partial paralysis, and other permanent disabilities. The National Spinal Cord Injury Statistical Center consistently documents "vehicle crashes" as the number one cause of spinal cord injuries.
Severe soft tissue injuries: The trauma from a truck accident often damages muscles, ligaments, and supportive tissue even in the absence of other injuries. Soft tissue injuries aren't as simple as they seem. They sometimes worsen instead of improving. Treatment often involves a progressive program that often includes medication, physical therapy, and sometimes surgical intervention.
Shattered or fractured bones: The human skeletal system wasn't meant to withstand the impact of a large truck crashing into a smaller vehicle. The traumatic force and subsequent passenger compartment metal intrusions easily break and crush bones. The most severe fractures require reconstructive surgery, metal pins, and plates to stabilize them while they heal.
Internal damage: When a person sustains fractures and serious external damage, it often affects internal organs as well. This occurs when a truck accident crushes a vehicle and distorts the passenger compartment. Internal damage sometimes occurs with frail or older passengers when the seat belt tightens on impact. Fractured bones sometimes pierce internal organs causing damage.
Severe burns: When vehicle damage is serious, gas leakage can easily trigger a fire. When a passenger sustains third, fourth, or fifth-degree burns, their conditions require emergency and long-term treatment and rehabilitation. "Understanding a Burn Injury" explains how severe burns cause damage from the skin's outer layers deep into fatty layers, muscle, and bone.
Who Is Liable for a Truck Accident?
When a truck driver causes an accident, he and the owner are legally responsible under New York's Vehicle and Traffic Code and Motor Vehicle Financial Security Act. When a commercial truck driver causes an accident, many people or entities often share responsibility for the injured person's damage.
Driver: A driver is responsible for his negligent acts while on the road. He may have greater liability if he is driving a commercial truck outside of the owner's scope of permission.
Employer: An employer has a responsibility as the vehicle owner. They also have a responsibility when the driver is performing his job duties. Employers may also face direct liability if they knew that a driver had a bad driving record but they allowed him to drive anyway. Similarly, if the trucking companies failed to install an Electronic Logging Device, they have liability if the accident occurred due to the driver's excessive hours on the job.
Truck owner: The owner of a leased or borrowed truck shares liability for maintenance issues or vehicle defects.
Shipper: A shipping contractor is responsible for an accident if its employees loaded a trailer improperly and a load shift caused or contributed to the accident.
Maintenance contractor: When a repair, maintenance, or service issue contributes to an accident, the responsible companies or contractors may share liability.
Truck manufacturer: A manufacturer is liable when a truck defect or a truck component defect causes an accident.
Government entities: When a government-owned garbage truck or other service truck causes an accident, the government entity may have legal liability. The injured person must make a claim for damages in the New York Court of Claims, however, which requires skilled legal representation.
What Damages Can a Truck Accident Victim Recover?
When an injured person settles an injury claim or wins a jury award, the compensation they receive aims to pay for "economic" damages, general damages, and under certain circumstances, punitive damages.
Economic Damages
Economic damages reimburse an injured person for their medical bills and other out-of-pocket expenses. When a person sustains catastrophic injuries, their medical expenses often continue indefinitely. Plaintiffs require an economic expert to project these future costs for settlement purposes. Economic damages include:
Lost income
Diminished earning capacity
Doctor and hospital expenses
Medications
Mobility devices and structures
Therapy
Rehabilitation
Medical transportation
Home care and replacement services
Burial services
General Damages
General damages reimburse an injured plaintiff for emotional, social and psychological injuries. These are usually difficult to quantify, because they focus on an injured person's subjective feelings and assessments about his or her quality of life. General damages often include:
Pain and suffering
Emotional distress and anxiety
Diminished family and spousal relationships
Lost bodily functions
Scarring
Permanent impairments
Punitive Damages
New York Courts occasionally award punitive damages. A plaintiff must prove that the legally responsible person or entity committed wanton and reckless or malicious acts.
We Are Ready to Take on Trucking Companies and Their Insurance Carriers
When a truck driver causes an accident, the damages are often catastrophic. Considering the potential for lifelong disabilities and costs that continue indefinitely, a legal claim for personal injury in a truck accident often has significant settlement value. Unfortunately, legally-liable parties and their insurance companies do not always agree on what that value is. When there is a dispute over settlement amounts, defendants, self-insured entities, and insurance companies often incorporate the dispute into their defense strategy.
Unfair Negotiation Strategies
Despite high claim values, insurance companies, self-insured entities, and defense attorneys, often play hardball at the negotiation table. Sometimes they make ridiculously low offers or no offers at all. Their strategies often include subjecting seriously injured plaintiffs to court-sanctioned independent medical exams. This often involves sending impaired plaintiffs to a hand-picked expert doctor in another city or county. The goal is to obtain a prognosis that's more compatible with their settlement goals.
Legal action sometimes plays a role in an unfair negotiation or defense strategy. Defendants and insurers negotiate in ways that force injured people to file lawsuits and move their cases toward trial. Insurance companies have deep pockets to fund discovery and trial costs. They understand that some attorneys don't have the resources to conduct discovery or fund expert or medical testimony. This often forces plaintiffs to settle for a lower amount than their case is worth.
Unrealistic Liability Defenses
When a plaintiff files a lawsuit to recover damages, defendants often respond by pleading traditional liability defenses. Even if they realize they can't win, they have a chance of convincing a jury to award a lower damage amount than the plaintiffs' lawsuit demands.
No Negligence: When the evidence doesn't prove that a defendant truck driver did anything wrong, they don't have to pay a judgment.
No Defect: If a plaintiff doesn't prove that an alleged defect or maintenance error caused an accident, the defendants walk away without paying any of the plaintiff's damages.
Damages: To defend a case based on damages, a defendant tries to prove that they didn't cause some of the plaintiff's injuries or that they didn't injure the plaintiff at all. If this strategy is successful, defendants pay a lower judgment or no judgment.
At Jacoby & Meyers, LLP, we often produce excellent outcomes for our clients because we are always prepared. We believe that early case preparation is the key to defeating inappropriate and unfair negotiation and defense strategies. Long before we enter negotiation sessions, mediations or trials, we review the evidence and assess our clients' cases. At Jacoby & Meyers, LLP, we put our extensive negotiation and litigation experience to work on behalf of our clients, day-in, day-out.
Call Our Staten Island Truck Accident Lawyers Now
If a truck accident seriously injured you or a loved one on Staten Island, contact an attorney as soon as possible to protect your legal rights. Jacoby & Meyers, LLP, has recovered millions of dollars for our injured clients. Call us at (877)-565-2993 or complete our contact form to request a free case evaluation.
Client Testimonials
"If it were not for the integral legal team of experts at Jacoby & Meyers I would not be where I am today with my recovery. I highly recommend hiring Jacoby & Meyers should you ever find yourself injured in an accident, and an individual or company needs to be held accountable for their negligence." -C.J.
★★★★★
Check out some of our other reviews.

Jacoby & Meyers, LLP
26 Watchogue Rd Suite 1
Staten Island, NY 10314
(718) 980-9600