Jacoby & Meyers, LLP
26 Watchogue Rd Suite 1
Staten Island, NY 10314
(877) 488-1707
Staten Island Truck Accident Attorney
When a large truck driving through Staten Island strikes a smaller vehicle, like a car, the crash often causes serious, catastrophic, and fatal injuries. There's a simple reason why large trucks cause so much damage. At 10,000-plus pounds, a large truck massively outweighs passenger cars and pickup trucks. While some truckers sustain injuries in the accidents they cause, passengers in smaller vehicles rarely walk away unharmed.
If you suffered an injury in a truck accident on Staten Island, you need someone on your side who can fight for you and your rights. You may find that you face a long and uphill battle in your recovery. During this time, you need a law firm that can negotiate with insurance companies and hold negligent truckers and trucking companies accountable for their actions. You need a Staten Island Truck Accident Lawyer who will make those at fault pay. You need Jacoby & Meyers, LLP.
Why Choose Us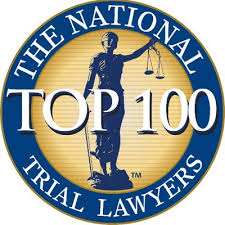 At Jacoby & Meyers, LLP, we make it easy to see why our team is right for you during your free case review.
During this consultation, our experienced Staten Island truck accident attorneys can evaluate your case, explain your options, and start working on the claims process. By turning to legal professionals, you gain valuable peace of mind and time to focus on your treatment and recovery.
By choosing our personal injury law firm, you get a unique approach to your case and comprehensive assistance from your initial case evaluation to the conclusion of your claim.
Our lawyers can:
Help you collect all the necessary evidence to justify each dollar you want to recover.
Provide valuable advice throughout the case to help you avoid unfortunate mistakes.
Investigate to identify reliable parties.
Prepare and file all documents on time.
Negotiate with the insurance company to ensure a fair settlement.
Take your case to court if necessary.
Over the past decades, we've helped hundreds of New Yorkers recover significant damages.
Here are just a few cases we've won in recent years:
Most truck accident cases settle during negotiations with the insurance company. However, if the insurance or truck company tries to lowball our clients, we aren't afraid of taking the case to court to ensure they get the compensation they deserve.
Our Staten Island office is conveniently located at 26 Watchogue Road. If your injuries or lack of time keep you from driving to the office, our team is ready to arrange a video conference at your convenience.
The truck driver took something from you; you deserve to be made whole. Call today for your free claim evaluation.
Our Law Firm's Case Results
At Jacoby & Meyers, LLP, we understand that each client's case is unique and presents different liability issues and injuries. We can never promise a specific outcome to a client, but we can point to our track record of high-dollar case results as an illustration of our diligence and determination. For instance, recent successful representations have included:
$5.7 million, bus accident wrongful death jury verdict: Our client's child, an 8-year old girl, sustained fatal injuries when a runaway Brooklyn school bus struck her. The bus barely avoided striking the injured girl's brother.
$5 million, truck accident settlement: Our client sustained severe leg, intestine, lung, pelvis, sacrum, and rib injuries when he when a truck struck him during a multi-vehicle accident. We settled our client's case during the trial. The primary insurer paid their $1 million policy limit. The excess carrier paid $4 million.
$2.5 million, tractor trailer accident settlement: Our client sustained injuries while he was a passenger in a stopped vehicle. A trucker struck the vehicle while making a turn. He then left the scene but the vehicle driver caught up with him. Our client didn't receive immediate medical treatment but followed up later for emergency care. After following a course of treatment, the doctor eventually surgically implanted a spinal cord stimulator to relieve our client's back pain.
To set up your FREE initial consultation, call us at (718) 980-9600 or fill out our confidential contact form.  
How Much Is Your Staten Island Truck Accident Case Worth?
Since truck accidents often lead to severe injuries, compensations are often high. You can recover different damages if you sustain injuries in a truck accident.
Economic Damages
Economic damages in a truck crash include expenses you face due to the accident.
Common examples are:
Medical expenses
Transportation costs
Surgery expenses
Post-op care
At-home assistance
Recovery therapy
Lost wages
Loss of earning capacity
Property damage
Economic damages aren't hard to prove if you can provide sufficient evidence, including bills and receipts. The collection of evidence begins at the scene of the accident. Unfortunately, many truck accident victims are too hurt and disoriented to gather any evidence on the spot.
If this is your situation, don't worry. An experienced truck accident attorney can go back to the scene and collect all the necessary evidence that's still there.
Since evidence tends to fade with time, it's imperative to gather it as soon after the accident as possible. That's why you shouldn't wait long before seeking legal assistance.
Non-Economic Damages
Non-economic damages (also called pain and suffering) are emotional and physical damages that cause a reduction in quality of life.
For example, a broken leg keeps you from participating in everyday activities. Meanwhile, a brain injury prevents you from playing with your kids.
These damages are hard to back with tangible evidence. That's why attorneys hire expert witnesses. These witnesses (usually medical professionals) testify to the extent of your emotional anguish and poor quality of life.
The Multiplier
If you can prove your right to recover non-economic damages, the insurance company or judge will need to calculate the amount. In most cases, they use the multiplier method.
This method involves adding up all the economic damages and multiplying the sum by a number (the multiplier) to determine the total non-economic damage.
Staten Island Truck Accidents
Trucks fit the "large" category when they have a "gross vehicle weight rating" (GVWR) of 10,000-or-more pounds. When fully loaded, a tractor-trailer weighs far more than the minimum and can cause even greater damage. Garbage trucks, dump trucks, car carriers, mobile construction equipment, and other trucks fit the large truck minimum 10,000-pound GVWR category. These and other large trucks have the inherent capacity to cause extensive damage and injury, especially when you consider that the average passenger car weighs just 3,000-pounds.
When a large truck crashes into a private passenger vehicle, safety reinforcements do little to protect occupants from horrific injuries. As National Highway Traffic Safety Administration statistics show, the average GVWR of a large truck involved in a fatal accident is 26,000 pounds. That's ten times the weight of some small cars.
78 percent of the casualties in fatal large truck accidents involve occupants of the smaller vehicle. A heavy truck traveling at just minimal speed has the power to crush a smaller vehicle at the point of contact. The impact often forces twisted metal and broken glass into a vehicle's passenger compartment. The sheer force of a large truck impact also reduces the effectiveness of seat belts, vehicle reinforcements, and airbags.
The New York State Fact Sheet on Large Crashes gives a clear picture of what happens when a large truck gets into an accident. In New York alone, large truck accidents caused 101 fatalities and 4,096 injuries. The figure dropped slightly the following year when 99 people sustained fatal injuries in large truck accidents in New York.
Even though Staten Island contains Limited Truck Zones with special times and size restrictions, it still sees its fair share of truck accidents. In one recent month, over 20 truck accidents occurred on the island.
Many of these accidents caused horrific injuries and damages to those involved and can occur on many of the busiest streets, including:
Staten Island Expressway
West Shore Expressway
Verrazano-Narrows Bridge
Todt Hill Road
Targee Street
Narrows Road North
Hylan Boulevard
Richmond Road
Truck Accident Injury Statistics in Staten Island, NY

Source: https://www.itsmr.org
Common Truck Accident Injuries
Not every truck crash victim sustains fatal injuries. A truck accident that causes serious or catastrophic injuries also inflicts lasting physical, emotional, and financial difficulties that alter a victim's life. Injured vehicle occupants often require immediate emergency treatment, surgical intervention, hospitalization, follow-up care, and rehabilitation. Unpaid medical bills become a financial burden at a time when injuries prevent gainful employment.
Truck accident victims suffer from a wide range of injuries and conditions, which can permanently disrupt their entire lives and futures. At Jacoby & Meyers, LLP, our Staten Island truck accident lawyers have helped injured accident survivors like you. We have extensive knowledge and experience handling cases involving:
The Traumatic Brain Injury Model Systems database lists "vehicular" accidents as the cause of 50 percent of the TBI patient injuries the organization tracks. TBIs cause physical, emotional, and cognitive losses that require followup and care throughout the patient's life.
Back, neck, and spine injuries. When a person endures severe back trauma, it sometimes damages the spinal cord. This often causes paralysis, partial paralysis, and other permanent disabilities. The National Spinal Cord Injury Statistical Center consistently documents "vehicle crashes" as the number one cause of spinal cord injuries.
Severe soft tissue injuries. The trauma from a truck accident often damages muscles, ligaments, and supportive tissue even in the absence of other injuries. Soft tissue injuries aren't as simple as they seem. They sometimes get worse instead of improving. Treatment often involves a progressive program that often includes medication, physical therapy, and sometimes surgical intervention.
Shattered or fractured bones. The human skeletal system wasn't meant to withstand the impact of a large truck crashing into a smaller vehicle. The traumatic force and subsequent passenger compartment metal intrusions easily break and crush bones. The most severe fractures require reconstructive surgery, metal pins, and plates to stabilize them while they heal.
Internal damage. When a person sustains fractures and serious external damage, it often affects internal organs as well. This occurs when a truck accident crushes a vehicle and distorts the passenger compartment. Internal damage sometimes occurs with frail or older passengers when the seat belt tightens on impact. Fractured bones sometimes pierce internal organs causing damage.
Severe burns. When vehicle damage is serious, gas leakage can easily trigger a fire. When a passenger sustains third, fourth, or fifth-degree burns, their conditions require emergency and long-term treatment and rehabilitation. "Understanding a Burn Injury" explains how severe burns cause damage from the skin's outer layers deep into fatty layers, muscle, and bone.
Who Is Liable for a Truck Accident?
When a truck driver causes an accident, both the driver and the owner share legal responsibility under New York's Vehicle and Traffic Code and Motor Vehicle Financial Security Act. However, they are hardly the only parties that may share responsibility for the injured person's damage.
Driver. Drivers bear liability for their negligent acts while on the road. They may have greater responsibility if they drive a commercial truck outside of the owner's scope of permission.
Employer. Employers have a responsibility as the vehicle owner. They also have a responsibility when the driver is performing their job duties. Employers may also face direct liability if they knew that a driver had a bad driving record but they allowed them to continue driving. Similarly, if the trucking companies failed to install an Electronic Logging Device, they bear liability if the accident occurred due to the driver's excessive hours on the job.
Truck owner. The owner of a leased or borrowed truck shares liability for maintenance issues or vehicle defects.
Shipper. A shipping contractor is responsible for an accident if its employees loaded a trailer improperly and a load shift caused or contributed to the accident.
Maintenance contractor. When a repair, maintenance, or service issue contributes to an accident, the responsible companies or contractors may share liability.
Truck manufacturer. A manufacturer is liable when a truck defect or a truck component defect causes an accident.
Government entities. When a government-owned garbage truck or other service truck causes an accident, the government entity may have legal liability. The injured person must make a claim for damages in the New York Court of Claims, however, which requires skilled legal representation.
Truck Accidents in Staten Island
Staten Island has some roads and streets more prone to truck accidents than others. It depends on poorly set speed limits, large volumes of traffic, and bad visibility.
According to recent data, 32 percent of traffic fatalities in Staten Island occur on Hylan Boulevard. Even though the recent reduction in speed limit has a positive effect, many accidents still happen there.
Some of the most dangerous truck accidents tend to occur on Staten Island Expressways, with high speeds.
The most common reasons for Staten Island Expressway accidents are:
Unsafe lane changing
Distracted driving
Following another vehicle too closely
Unsafe speed
Truck accidents usually happen due to someone's negligent actions. For example, a truck driver drives long hours without rest, falls asleep behind the wheel, or follows another car too closely and can't brake in time, causing an accident.
The truck driver isn't always responsible for a truck accident. There can be other liable parties, such as jaywalking pedestrians, distracted third-party drivers, motorcyclists, and more.
Your ability to obtain compensation after a Staten Island truck accident depends on whether you can identify all liable parties and prove their negligence. Handling these aspects of the case can be complicated without an attorney, especially if you need to focus on recovering from your injuries.
Statute of Limitations
According to the NY statute of limitations, you only have three years to file a lawsuit after the truck accident in Staten Island, or the judge may dismiss your case.
The statute of limitations isn't the only reason not to delay filing a lawsuit. Waiting to commence legal action could have unfortunate consequences, such as:
Lost evidence. For example, home security cameras delete footage after 30 to 90 days, while stores don't usually keep surveillance videos longer than four months.
Faded memories. Eyewitnesses tend to forget details quickly. You may not get the necessary information if you ask for their testimony a year after the accident.
Relocation. At-fault parties can move out of the state or the country, making it challenging to commence legal action.
The faster you contact an attorney and start the legal process, the easier it is to build a strong case that holds up during negotiations and in court.
While an experienced truck accident lawyer can still make a good case years after the accident, the chances of recovering maximum compensation can be lower.
Don't delay legal action even if you are still getting treatment for your injuries. You can arrange a video conference with the attorney, who can take vital steps for you without taking up much time.
Types of Truck Collisions
Many different types of truck accidents exist.
They include:
Regardless of their type, truck crashes rarely result in minor injuries. Injuries are often extensive, especially in a much smaller vehicle.
Head Injuries. Head injuries are the most common and dangerous injuries people face after car accidents. Anything from a concussion to a traumatic brain injury could have serious consequences, including death.
Spinal injuries. When a heavy vehicle hits a car, the impact causes the body to slam against the seat. At this point, a person can sustain severe spinal injuries that may lead to permanent disabilities.
Facial injuries. If an airbag hits the driver or passenger in the face, it's easy to sustain serious facial injuries, including a broken jaw, burns, and lacerations. Some of these injuries cause disfigurement and permanent scarring.
Lacerations. Flying glass and sharp objects can cause lacerations that result in severe bleeding.
Mutilations. A severe truck accident could cause the car to squash the people inside and cause serious injuries that lead to amputations.
Internal organ damage. When the body slams against the inside of the car, it's easy to sustain internal organ damage and internal bleeding.
The key to staying alive after a truck accident is seeking immediate medical assistance. Once you are safe, you can consider contacting an attorney.
While your attorney takes the first legal steps, you can start collecting important evidence by taking photos of your injuries. You should also consider writing a journal that describes your fight to get your life back to normal. This evidence can prove your right to non-economic damages.
Conducting Negotiations
Negotiations with the at-fault party's (usually the trucking company's) insurance company are often the most important part of your case.
Insurance adjusters receive special training that helps them convince victims to accept low settlements. They use tricks, including emotional pressure and invalid information, to minimize the payout.
If you want the money you deserve, you must leave the emotions out of negotiations and present a strong case. Doing this when you are emotionally involved in the process is complicated. That's why you may want to consider hiring an attorney.
At Jacoby & Meyers, LLP, we've reached hundreds of sizable settlements using our legal experience, leveraging the knowledge of local insurance companies, and building strong, foolproof cases.
What to Do After a Truck Accident
After any traffic accident, the first thing to do is to take care of your health. Since truck accidents often cause serious injuries, immediate medical attention is imperative. Once you get the help you need, consider contacting an attorney.
They can help you:
Collect evidence
Notify the insurance company
Obtain a police report
Arrange negotiations
You cannot effectively take legal action when you are hurt. Delegating these tasks to a lawyer allows you to focus on your much-needed treatment.
Staten Island Truck Accidents: Frequently Asked Questions
Roadway accidents are always devastating. When the accident involves a large truck, not only is it emotionally devastating, but thanks to the size difference between a car and a truck, chances are that the car occupants suffered serious injuries, as well.
In addition to needing time to heal from your injuries, you probably have lots of questions about what you need to do after a Staten Island truck accident, and what steps you should take to protect yourself and your legal rights. Below, we answer some of the most frequently asked questions we get from our truck accident clients.
What should I tell the insurance company about the accident?
When contacting your insurance company, you should tell them the date, location, and time of the accident, and provide any information you gathered about the truck driver. If you have a copy of the accident report, you should provide that, as well. If you do not have a copy of the accident report but you know the name of the responding police officer, you should provide that instead.
If you have not already done so, you should seek legal advice as soon as possible. Find out what steps you should take to protect your rights.
Why should I contact a lawyer after a truck accident?
Truck accident lawyers have experience with New York laws. They also have experience dealing with the state's no-fault insurance system. Insurance companies hope you will not contact an attorney after a Staten Island truck because they know you may not fully understand your rights and your options without the help of an attorney.
A lawyer can help investigate your claim. They can also gain access to evidence you may be unaware of because they have a lot of experience investigating these types of accidents. An attorney will also help protect your rights, making sure you do not do anything that could jeopardize your claim.
Can I negotiate with the insurance company on my own if I am not at fault?
Trying to settle a claim without an attorney's help often means leaving a lot of money on the table. Insurance companies are not going to explain your legal rights, nor are they going to help you get the best settlement for your injuries. An insurance adjuster's job is to protect the company, not you. They hope you will accept the first offer they make and save them time and money.
Most people think they only have a single path to secure a settlement. But in cases where your injuries were the result of a Staten Island truck accident, there may be more than one party at fault for your injuries. Truck accidents are almost always complicated, and your best option is finding an attorney who has handled similar cases in the past.
What happens after a truck accident on Staten Island?
Your attorney can best guide you through the next steps, but you can assume the following will occur once you have filed a claim with your insurance company:
Insurance adjusters will call you—insurance adjusters will likely contact you to ask questions about the accident. You should use extreme caution when answering their questions. If you have already hired a truck accident attorney, refer them to your lawyer. Do not agree to a recorded statement.
The insurer will request documents—the insurance company may ask for access to your medical records. Do not sign any documents without having them reviewed by an attorney first. Insurers may try to minimize the value of your claim by attempting to prove you have a preexisting condition.
The insurer may make a quick settlement offer—depending on the severity of your injuries, you may quickly receive an offer from an insurer for a settlement. Do not sign anything before a Staten Island accident injury attorney reviews them. Doing so could mean you are giving up certain rights, which could cause you financial harm.
These are some of the things that may occur soon after your accident, but every case is different. Be prepared to discuss these and other matters that arise with an experienced truck accident lawyer.
How do insurance companies decide who is at fault for a Staten Island truck accident?
Although New York is a no-fault insurance state, your PIP auto insurance coverage may not cover your losses. If so, it's important to determine who is at fault for the accident. In an accident between two cars, one of the two drivers is almost always at fault. When a truck is involved, it is often not that simple.
After an accident, the first thing the insurance companies try to figure out is the root cause of the accident.
Here are some examples of accident root causes and whom you might blame in each circumstance:
Truck driver dozed off at wheel – if the truck driver failed to take the required rest breaks and, as a result, fell asleep, the driver and their employer may be at fault.
The truck suffered a mechanical problem – any mechanical issues that result in an accident may be the fault of the repair technician responsible for maintaining the truck.
The truck tipped over making a turn – a tipped truck may be the result of a poorly trained driver or a mistake in loading. These types of errors may be the fault of an employer if the driver was improperly trained. If a mistake was made in loading, the parties responsible for loading may be at fault.
To determine fault, the insurance companies and your attorney must do a thorough investigation of the accident. They will review the truck driver's logs, do vehicle inspections, take interviews with the driver and witnesses to the accident, and gather evidence about the specific circumstances of the accident. As the victim, you should hire a Staten Island truck accident lawyer to work on your behalf, so they can investigate who was at fault for the truck accident.
How much is my Staten Island truck accident case worth?
There is no way to estimate the value of an accident claim without knowing the specific details of a case.
Settlements are based on numerous factors, including:
The extent of your injuries – the more severe the injuries, the higher a settlement is likely to be. Some injuries may only take a month to heal, while others, like a brain injury, can take years—in some cases, victims never recover from their brain or spinal cord injuries.
The victim's age – the victim's age plays a role for several reasons. For example, if a victim is disabled after the accident and can't go back to work, the settlement should include estimated lost future wages, which is based on how much the victim could likely have earned over the remainder of their career. The same goes for potential future medical costs.
Actual financial losses – the wages you lose while you are injured, the cost of medical treatments and any additional expenses you incur for personal care while you recover from the accident may all be included in settlement negotiations.
There are other losses that you may be able to include in your settlement negotiations, which your lawyer can explain to you. While there is no way to guarantee success, it helps to work with a personal injury lawyer who has a proven track record of successfully negotiating on behalf of their clients.
The truck driver's employer's insurer offered a settlement. Should I accept it?
You should never accept an initial offer without talking to a lawyer first. Insurers make these quick settlement offers, hoping that you'll take less money to settle sooner. But initial offers are usually that—initial. Despite what the insurer might tell you, they will almost always offer more after our lawyers negotiate with them.
Remember this: insurance companies need to minimize claims to maximize profits. That means they are hoping, given your current situation, you will simply accept the offer they make and they will not have to be concerned about any future liability. Once you accept a settlement, the insurance company no longer has any obligation to pay additional medical bills or reimburse you for other costs associated with the accident.
How long can I expect it to take to get a fair settlement?
This is a difficult question to answer. There may be several rounds of negotiations that could each last a few days or a few months. An experienced attorney can often give you an informed estimate of how long it will take to settle based on the circumstances of your case. However, since every case is different, it will likely not be possible for them to give you a definitive answer to this question.
There are a few ways you can help move your case forward, including:
Good communications are important – keeping in close touch with your attorney and answering their calls and questions as quickly as possible will move your case forward.
Keep good records – keep copies of all your medical care, related treatments, and any other expenses related to the accident while you are recovering and share them with your attorney.
Refer calls to your lawyer – once you have hired a lawyer, refer all calls from insurance adjusters, the insurance company, or anyone representing the other person directly to your attorney.
There is another thing to keep in mind: No attorney can secure a fair settlement without understanding the full extent of your injuries. This means they have to wait until your medical team knows your prognosis. This delay may feel frustrating, but your attorney must know how much your case is really worth.
If the insurance company does not agree to a fair settlement, then, with your authorization, your lawyer will file a lawsuit on your behalf. Should this be necessary, the time it takes to conclude the case is up to the courts or, more specifically, the judge who is assigned to your case. Do not let this deter you from filing a court case, however, because in many cases, insurers will offer a better settlement once they know your lawyer means business.
Will I need to file a lawsuit to get a fair settlement?
Not necessarily. Insurance companies will often engage in settlement negotiations without the threat of a lawsuit. The insurance company may make several offers over time. Your attorney will discuss each settlement offer with you because it is your decision (not your lawyer's) to accept or reject any offer. Your lawyer will also explain the benefits and downsides of each offer, so you know what to expect.
Since I am out of work, how can I pay for legal fees?
The initial consultation with a Staten Island personal injury attorney is almost always free, and you are never obligated to hire an attorney after an initial consultation. It also does not obligate the attorney to agree to take on your case.
You can decide whether you want to hire the lawyer after your initial consultation. If you decide to hire the lawyer, you and the attorney will discuss and sign a representation agreement. In plain language, the attorney will state, in writing, how much their services will cost and when you will be required to pay them. In most cases, truck accident attorneys take cases on a contingency fee basis.
Contingency fees are the most common way attorneys handle Staten Island truck accident victims' cases. The lawyer agrees to take on the case and not to charge legal fees unless and until they secure a settlement or successful court judgment on your behalf. If they win your case for you, the lawyer's fees then come out of the settlement or court award. In the unlikely event you don't settle, the lawyer will not charge you legal fees.=
You likely have many more questions about your truck accident case. If a truck accident injured you or a loved one who now depends on you to help them, protect your rights, and learn your legal options for pursuing a fair settlement. Contact an experienced Staten Island truck accident attorney at Jacoby & Meyers LLP today for your free consultation.
Fighting Insurers and Trucking Companies After a Staten Island Accident
When a truck driver causes an accident, they often cause catastrophic damages. Considering the potential for lifelong disabilities and costs that continue indefinitely, a legal claim for personal injury in a truck accident often has significant settlement value. Unfortunately, legally-liable parties and their insurance companies do not always agree on what that value is. They may use a variety of unfair negotiation strategies and defenses to reduce their liabilities.
Unfair Negotiation Strategies
Despite high claim values, insurance companies, self-insured entities, and defense attorneys, often play hardball at the negotiation table. Sometimes they make ridiculously low offers or no offers at all. Their strategies often include subjecting seriously injured plaintiffs to court-sanctioned independent medical exams or a hand-picked expert doctor in another city or county. The goal is to obtain a prognosis that's more compatible with their settlement goals.
Legal action sometimes plays a role in an unfair negotiation or defense strategy. Defendants and insurers negotiate in ways that force injured people to file lawsuits and move their cases toward trial. Insurance companies have deep pockets to fund discovery and trial costs. They understand that some attorneys don't have the resources to conduct discovery or fund expert or medical testimony. This often forces plaintiffs to settle for a lower amount than their case is worth.
At Jacoby & Meyers, LLP, we don't accept unfair negotiation strategies and we know how to fight them every step of the way. Our firm has the resources to push insurers and trucking companies and fight aggressively. We don't let our clients settle until they get what they deserve.
Unrealistic Liability Defenses
Sometimes defendants respond to lawsuits by pleading traditional liability defenses. Even if they realize they can't win, they have a chance of convincing a jury to award a lower damage amount than the plaintiffs' lawsuit demands.
No Negligence. When the evidence doesn't prove that a defendant truck driver did anything wrong, they don't have to pay a judgment.
No Defect. If a plaintiff doesn't prove that an alleged defect or maintenance error caused an accident, the defendants walk away without paying any of the plaintiff's damages.
Damages. To defend a case based on damages, a defendant tries to prove that they didn't cause some of the plaintiff's injuries or that they didn't injure the plaintiff at all. If this strategy is successful, defendants pay a lower judgment or no judgment.
At Jacoby & Meyers, LLP, we produce excellent outcomes for our clients because we are always prepared. We believe that early case preparation is the key to defeating inappropriate and unfair negotiation and defense strategies. Long before we enter negotiation sessions, meditations, or trials, we review the evidence and assess our clients' cases. We put our extensive negotiation and litigation experience to work on behalf of our clients, day-in, day-out.
Call Our Staten Island Truck Accident Lawyers Today
Truck accident cases are often complex, time-consuming, and overwhelming. They require legal experience, attention to detail, professional investigation, and much more. If you've never handled legal action before, you may need help.
At Jacoby & Meyers, LLP, we've helped hundreds of people in Staten Island obtain fair compensation and get their lives back on track. Reach out at (877) 488-1707 for your free claim evaluation and begin the process to recover what you deserve.
Client Testimonial
"After my accident I contacted a law firm and explained the situation. They told me about cases they've had in the past and the most compensation they got for clients. They made me aware that they were not interested at the time but, I could contact them in the future if anything changed. After my surgery 2 years later my wife suggested I contact an attorney. Since it happened in a different state I contacted an attorney in that state and was told the statute of limitations was up. My wife told me not to give up, that's when I contacted Jacoby & Meyers. They were able to figure out how to proceed with the case and settled it for 15 times the amount that the original law firm had said might be possible. I highly recommend Jacoby & Meyers, they were professional and kept me informed throughout the entire process." -Charles D.
★★★★★
Check out some of our other reviews.