Hempstead Truck Accident Lawyer
When Large Trucks Cause Serious Harm
Sharing a busy Hempstead street or local highway with a large truck is often an intimidating experience. In addition to their size and weight, some semi-trucks are poorly maintained and recklessly driven. Large trucks serve an important role in our nation's economy by transporting goods and materials. While most companies and drivers are responsible, all it takes is one negligent driver to place us all at risk for serious harm.
If you were seriously injured due to a Hempstead truck accident that was not your fault, you should speak with a Hempstead personal injury lawyer. Call Jacoby & Meyers, LLP at (516) 542-0931 without delay.
Common Factors in Truck Accidents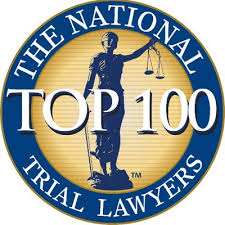 There is no way of predicting truck drivers' actions while behind the wheel. As we travel next to them in New York, we assume the driver is alert, is willing to share the road, and has a well-maintained truck.
Many truck drivers are paid per mile, which can increase their desire to travel as many miles as possible in a day. While pushing the limits of required regulations and their body's need for nutrition and sleep, truck drivers may take unnecessary risks, such as:
Fatigued Driving
The Federal Motor Carrier Safety Administration (FMCSA) regulates the hours-of-service rules for the trucking industry. The regulations require rest breaks and limit the time drivers are allowed behind the wheel.
Mandatory rest breaks are helpful only if one is actually able to rest. Unusual sleep patterns and undiagnosed sleep disorders make getting quality rest a challenge for most truck drivers.
According to the National Sleep Foundation, drowsy driving is as dangerous as drunk driving due to similar effects on the body. A lack of sleep is somewhat similar to alcohol due to the delayed reaction time and impaired judgment of the driver.
Aggressive Driving
Truck drivers may engage in aggressive driving tactics to reach their destinations faster. The sheer size of a semi-truck easily makes it a hazard when it comes to tailgating or cutting in front of your vehicle. Aggressive driving can quickly escalate into road rage and increase your chances of experiencing serious injuries. No one should pay out-of-pocket for expenses that result from the aggressive actions of a commercial truck driver.
Drunk Driving
For professional truck drivers, their commercial driver's license (CDL) is vital to their employment. When it comes to drinking and driving, the blood alcohol concentration (BAC) level is 0.04 for those with a CDL. This is lower than the standard 0.08 BAC level for other drivers.
Truck drivers who choose to drive while under the influence—of alcohol or drugs—face serious consequences for their actions, including the possible loss of their CDL.
Faulty Brakes
With strong brakes, a fully loaded semi-truck traveling at an average speed of 65 mph requires the distance of two football fields to stop. Trucks with faulty brakes may not stop at all, resulting in devastating consequences for you. Proper truck maintenance is the responsibility of the trucking company and the driver, who must ensure that the truck is properly inspected before every outing.
Distracted Driving
Most truck drivers who fail to stop in time don't have faulty brakes—perhaps they were simply not paying attention. Distracted driving is increasing as a top concern among drivers surveyed by the AAA Foundation for Traffic Safety. The Centers for Disease Control (CDC) defines distracted driving as anything that takes your eyes off the road, your hands off the wheel, and your mind off driving.
These are just a few examples of how the reckless actions of a truck driver can result in serious consequences for you. If you or someone you love experienced serious injuries due to the negligence of a truck driver or trucking company while traveling in or around the region of Hempstead, contact the personal injury attorneys of Jacoby & Meyers, LLP.
"If it were not for the integral legal team of experts at Jacoby & Meyers I would not be where I am today with my recovery. I highly recommend hiring Jacoby & Meyers should you ever find yourself injured in an accident, and an individual or company needs to be held accountable for their negligence." C.J.
★★★★★
Types of Injuries Associated With Truck Accidents
A semi-truck is capable of weighing up to 80,000 pounds when fully loaded. It is far larger than a passenger vehicle or motorcycle at the standard height of 72 feet. A semi-truck typically sits approximately 13.5 feet off the ground, making side-impact crashes a real threat for other vehicles.
A violent collision involving a semi-truck and any other type of vehicle can result in one or more of the following catastrophic injuries:
Traumatic Brain Injury (TBI)
According to the Centers for Disease Control (CDC), a traumatic brain injury (TBI) is a bump, blow, jolt, or penetrating head injury that disrupts normal brain function. A traumatic collision with a truck can leave you with a severe TBI. Patients with such a severe injury often experience difficulty with the following:
Motor function – Examples include a lack of coordination, weak muscles, and poor balance.
Cognitive function – A severe TBI can disrupt a patient's memory and thinking skills.
Sensation – Patients with a severe TBI can experience a reduction or loss of certain sensations such as hearing, vision, taste, and touch.
Emotions – Behavior changes may result in conflicting emotions due to TBI. A usually happy and carefree person may develop depression or frequently express anger.
As much as you may want to keep injured loved ones at home, their need for constant care is often too demanding. Should you decide to place them in a New York skilled nursing facility, expect costs to average between $11,756 and $12,189 per month.
Spinal Cord Injury
The primary function of the spinal cord is to send and receive messages to and from the brain. The ability to exchange communication with the brain can stop or become greatly impaired when an accident damages your spinal cord. This type of injury is often life-changing, as it leaves you with limited or no sensation or movement. The resulting paralysis typically requires a power chair and the need for personal care.
A few examples of some of the expenses generally associated with a spinal cord injury include:
Power-chair
Home modifications for better accessibility
Modifications to a current vehicle or the purchase of a new vehicle for transport to medical appointments
Home health care
Expensive medications, therapies, and future surgeries
Frequent rehospitalizations
It is necessary to replace medical devices throughout the year. These costs only continue to rise, making it difficult to secure a new power chair or vehicle. The costs associated with a spinal cord injury can easily reach millions of dollars per year.
Other types of serious injuries that can occur during a collision with a semi-truck include:
Broken Bones
With more than 200 bones in the human body, the chance of breaking one or more is a real possibility in a truck accident. Bones can break in more than one place, and some bones may become crushed during the accident. Broken limbs can limit your ability to complete daily tasks, which may result in a need for personal care.
Splints and casts, along with future surgeries and ongoing physical therapy, can delay your return to your favorite hobbies and your career. Broken bones require weeks, sometimes months, to heal.
Internal injuries
The most dangerous type of injury is often the one that you cannot see. Internal injuries, like that of internal bleeding, are extremely serious and possibly deadly if left untreated. These types of injuries are why it is imperative to always seek medical treatment after an accident. Only a trained medical professional can properly diagnose and treat an internal injury.
Burns
A truck carrying hazardous and flammable material places you at risk for serious burns. Patients with severe burns often require care at a burn center.
Burn injuries are especially traumatizing due to the potential scarring and long recovery process. Treatment at a specialized burn center may require your family to travel a long distance to visit you. Cosmetic surgery and counseling are helpful for many burn patients as they recover from their injuries.
Some injuries suffered in a truck accident are not survivable. Side impact crashes, for example, often have deadly consequences. Sometimes called underride crashes, these types of crashes involve a passenger vehicle going under the side of a truck. The trauma to the driver and passengers in a car is usually fatal.
If you lost someone special to you, such as your spouse, child, sibling, or parent, due to a truck accident that was not your loved one's fault, we can help. Depending upon the circumstances of your case, you may be entitled to a wrongful death claim.
A truck accident can change your life in an instant. The devastating injuries you experience through no fault of your own demand justice. A personal injury claim is your best option under New York law for pursuing accountability to those liable for your injuries.
At Jacoby & Meyers, LLP we treat all our clients with the respect they need during this difficult time. We also aggressively fight to maximize compensation. While each case is different, you may be entitled to compensation for your medical bills, lost wages, and pain and suffering.
Your Hempstead Truck Accident Lawyers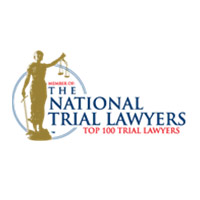 It is impossible to completely avoid large trucks during your commute or a trip to the store. As long as everyone shares the roads and respects New York traffic laws, we all stand a chance of reaching our destinations safely. Unfortunately, too many truck drivers take risks behind the wheel and with their trucks that place many of us in harm's way.
Studies concerning large truck crashes throughout the state show that, within one year, there were more than 4,000 non-fatal injuries. This data demonstrates how it is often not a matter of if but rather when we might experience our own truck tragedy.
Insurance companies like to settle cases quickly and may offer you a settlement soon after the accident. While the amount they offer may seem like a large sum, chances are it will not cover your future medical needs. The first settlement offer is typically a low-dollar amount to save the company money.
Remember during this difficult time that insurance companies are looking out for themselves and not for you. Do not sign anything without legal representation. Call Jacoby & Meyers, LLP instead, and let us deal with aggressive insurance representatives for you.
Time is of the essence due to the statute of limitations for filing a personal injury claim. The law generally allows two years for filing a claim, and the clock begins the moment you become injured. While two years may seem like a long time, it will pass quickly as you deal with your injuries.
At Jacoby & Meyers, LLP we offer free case consultations, and should we proceed with litigation, there is no fee unless we collect damages for you. We treat all of our clients with the respect that they deserve, and we keep the lines of communication open; you never have to wonder about the status of your case.
A serious truck accident can occur in a second and change your life forever. If this happened to you, and you suffered catastrophic injuries or you lost a loved one due to no fault of your own, call Jacoby & Meyers, LLP, at (516) 542-0931, or contact us online. The sooner we review your case, the sooner we can decide upon the best course of action for you.
While each case is different, you may be entitled to financial compensation for your medical bills, lost wages, and pain and suffering. Our legal team will aggressively negotiate with insurance companies to secure a fair settlement for you. If necessary, we are ready and willing to go to trial.
The city streets and highways in and around Hempstead are busy places. You deserve to travel to your destination free from harm. If a reckless truck driver failed to safely share the road, resulting in serious injuries for you, contact us. We'll work hard to hold the responsible parties accountable for their actions.
---
Client Testimonials
Review: 5/5
★ ★ ★ ★ ★
"Great experience with individual that knows what they are doing."
Review by: Nesha G.