New York Motorcycle Accident Lawyers
Motorcycle accidents frequently occur across New York, causing severe and fatal injuries and significant losses for victims and their loved ones. If you or a loved one sustains damages in a motorcycle accident caused by another's negligence, you may be able to recover compensation in an accident claim or lawsuit.
Our New York motorcycle accident lawyers have plenty of experience handling motorcycle accidents in New York. Our New York personal injury lawyers are ready to discuss your case and determine what legal options are available to you.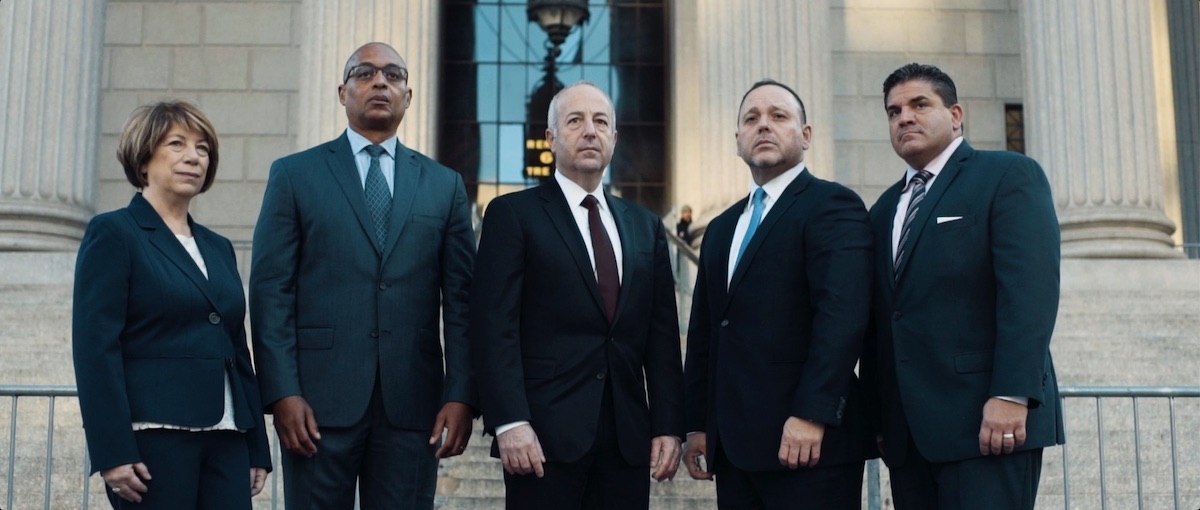 Why Choose the New York Motorcycle Accident Lawyers at Jacoby & Meyers, LLP?
At Jacoby & Meyers, LLP, our attorneys work to preserve motorcycle accident victims' rights. We can help you recover compensation for your injuries and determine who is liable for the accident and damages.
Our lawyers understand the potential severity of motorcycle accidents and the types of damages they can cause. We work to provide accident victims with the representation they deserve when seeking compensation from negligent parties. In pursuing damages, we help collect relevant evidence, facilitate negotiations with insurance companies, and provide representation in court if the case goes to trial.
We personalize our services depending on our client's specific case requirements. For optimal convenience, we can also meet in person or virtually. We have offices throughout New York, including Albany, Bronx, Hempstead, Kingston, Manhattan, Middletown, Newburgh, Syracuse, Vestal, and Wappingers Falls. Regardless of where a motorcycle accident occurs in New York, we can provide representation for victims to recover the compensation they need.
Contact Jacoby & Meyers, LLP, to determine the courses of action available to you. Get in touch for a free case evaluation to find out what our New York motorcycle accident lawyers can do for you.
New York Motorcycle Accident Compensation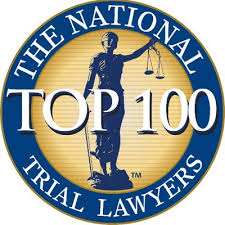 In the event of a motorcycle accident in New York, you or a loved one may be able to recover compensation for a variety of damages. Motorcycle accidents often lead to injuries and other economic and non-economic damages. Economic damages are easy to calculate and indicate a specific financial loss. Non-economic damages, on the other hand, aren't as easy to calculate and involve subjective, intangible damages such as pain and trauma.
In motorcycle accident cases, some examples of economic damages include:
Medical bills
Lost income from time off to recover or due to disability
Lost earning capacity because of disability
Physical therapy and rehabilitation
Property damage
Some non-economic damages in these cases could include:
Mental anguish
Disfigurement
Loss of consortium or relationship
Loss of enjoyment of life
In addition to these types of damages, motorcycle accident cases may involve punitive damages in more extreme instances. Courts may award these damages if the defendant commits acts of gross negligence. The court awards these damages to prevent similar behavior.
The New York motorcycle accident attorneys at Jacoby & Meyers, LLP will be able to determine all of the damages involved in your case. In doing so, we can help calculate the total settlement victims are eligible to recover in a claim or lawsuit.
Motorcycle Accident Injury Statistics in New York State

Source: https://www.itsmr.org
Why Motorcycle Accidents Take Place in New York
In New York, many areas are highly susceptible to motor vehicle accidents, including motorcycle accidents.
According to Localize.city and other sources, some of the most dangerous intersections and streets in New York include:
Tillary Street and Flatbush Avenue in Brooklyn, which has seen hundreds of accidents in recent years
Niagara Falls Boulevard and East Robinson in Amherst
East 168th Street and College Avenue in the Bronx
Ludlow Street and Rivington Street on the Lower East Side of Manhattan
37th Avenue and 101st Street (Queens
Hempstead Turnpike in Nassau County, Long Island
Hylan Boulevard on Staten Island
Across New York, especially in New York City, congested traffic is often responsible for motorcycle and other vehicle accidents. New York City alone is among the worst cities in the country regarding traffic. Data from the New York State Traffic Safety Statistical Repository (TSSR) also found 4,932 motorcycle accidents in New York State in one recent year.
Like other types of accidents, motorcycle accidents have a specific statute of limitations that varies from state to state. This statute gives accident victims a limited time to file a claim or lawsuit following an accident.
In New York, the statute of limitations for motor vehicle accidents is three years, meaning victims have three years to file from when the accident occurred. While this may seem like plenty of time to file, those three years can quickly pass, potentially eliminating the possibility of recovering compensation through the court system. Filing sooner also helps you move through the claims process quicker, which is critical as medical bills and other expenses can quickly accumulate.
Common Types of Motorcycle Accidents and Injuries in New York
There are many potential causes of motorcycle accidents in New York, depending on the specific circumstances involved.
Some of the most common causes include:
Other Vehicles – Motorcycles' small size causes them to often wind up in other vehicles' blind spots, making it harder for drivers to see them on the road. Motorcycles also wind up unseen by other motorists when moving quickly on the road and weaving in traffic.
Speeding – Another common cause of motorcycle accidents is speeding. Motorcyclists or other motorists may neglect to adhere to local speed limits, causing accidents in many cases. Due to these vehicles' high maneuverability, motorcyclists often operate at higher speeds. Motorcyclists' vulnerability because of a lack of protection can lead to severe and fatal injuries in a high-speed accident.
Adverse Weather – Motorcycles are more lightweight than cars and other vehicles on the road, which increases the risk of getting into an accident in inclement weather. Poor weather conditions such as ice, rain, snow, and wind can easily cause a motorcyclist to lose control of their vehicle and get into a collision.
Impaired Driving – Alcohol and other drugs significantly impair motorcyclists and drivers, increasing the risk of a severe accident.
Defective Parts – Motorcycles may also contain defective parts with poor designs or construction, which can contribute to accidents by causing motorcyclists to lose control of their vehicles.
Motorcycle accidents also cause serious injuries resulting in long-term disability or death. Motorcyclists are more vulnerable to severe injuries because they lack protective measures. Unlike cars and trucks, motorcyclists don't have airbags or the added protection of an enclosed vehicle to reduce the impact of an accident.
Some of the specific types of injuries that can result from a motorcycle accident include:
Broken bones and fractures
Whiplash
Internal bleeding
Lacerations
Soft tissue damage to organs and muscles
Amputation
Facial disfigurement
Negotiating With Insurance Companies in New York
After a motorcycle accident, the first step you might want to take is to file a claim with an insurance company. However, you won't get the compensation you deserve when negotiating with insurers on your own.
Insurance adjusters and companies aren't on your side in these cases. Adjusters may appear friendly and interested in helping you reach a fair settlement, but insurance companies want to avoid large payouts. To minimize the amount they need to pay, insurance companies try to reach the lowest settlement possible, or they may look for a reason to deny your claim entirely. Whenever an insurance company makes an initial offer, you can be confident that it will not meet your needs.
If you're new to the claims process and negotiating with insurance companies, you could make statements or take actions that hurt your case. For instance, you may unintentionally indicate to insurers that your injuries aren't as severe as you claim they are in your case.
Consult a trusted New York motorcycle accident lawyer to help negotiate with insurance companies and get the most from your claim. The knowledgeable attorneys at Jacoby & Meyers, LLP, can help you with every step of the process. We'll help communicate with insurers, collect sufficient evidence to support your claim, and determine the total settlement amount you should claim.
What to Do After a Motorcycle Accident in New York
If you get into a motorcycle accident in New York:
Stay Calm and Safe – Contact Emergency Services
Immediately after an accident, you may panic, but stay as calm as possible and ensure the safety of everyone involved. Contact emergency services by dialing 911 whether or not you sustained injuries. If you are injured, stay in place and wait for emergency services to arrive. If everyone is safe and able, move the vehicles off the road.
When they arrive, the police will generate an official police report that may support your claim or lawsuit. When speaking with police officers, record their information, specifically their badge numbers and names, which could help an attorney contact them later for additional details.​
Collect Relevant Information from Everyone Involved
The next step is to exchange information with motorists and others involved in the accident. This information includes names, addresses, phone numbers, insurance details, and license plate numbers.
In addition, take photos or record video footage at the scene of the accident when possible. If you need to leave the scene to receive treatment, you should return to collect evidence while the scene is still fresh. If you cannot return, your attorney can collect this necessary evidence.
Seek Treatment as Soon as Possible
Victims may need to seek immediate medical attention due to readily apparent injuries. However, even if you believe you are unharmed or have minor injuries, you should be examined by a medical professional. An exam will help uncover hidden injuries and ensure you are diagnosed and receive proper treatment. Doing so will also help create medical records that may support your case.
Also, hang on to all receipts, adhere to your doctor's treatment plans, and write a journal documenting your recovery, including any pain and suffering you experience.
Speak With a Qualified New York Motorcycle Accident Attorney
Before negotiating with insurers or filing a lawsuit, you should consult an attorney with experience handling motorcycle accidents. An attorney can review the details of your case and any evidence you bring. The lawyer can determine what your options are and discuss the next steps. A reputable attorney will allow you to discuss your case in a free consultation. If the attorney decides to take on your case, they will likely use a contingency fee arrangement. With a contingency fee, the attorney will only take a fee if they reach a positive resolution.
Contact Reliable New York Motorcycle Accident Lawyers
If you or a loved one gets involved in a motorcycle accident, you may be able to succeed with a claim or lawsuit with the help of a reputable New York motorcycle accident lawyer. To learn more about how Jacoby & Meyers, LLP can help you recover the compensation you deserve, call (212) 445-7000 or contact us online today for your free case evaluation.
Client Testimonials
"If it were not for the integral legal team of experts at Jacoby & Meyers I would not be where I am today with my recovery. I highly recommend hiring Jacoby & Meyers should you ever find yourself injured in an accident, and an individual or company needs to be held accountable for their negligence." -C.J.
★★★★★
Check out some of our other reviews.
Jacoby & Meyers, LLP
39 Broadway Suite 1910,
New York, NY 10006
(212)-445-7000