Newark Workers' Compensation Attorney
From the cherry trees in Branch Brook Park to the New Jersey Performing Arts Center, Newark is a great place to live. But what happens if you're hurt on the job in Newark or anywhere else in New Jersey? The answer is workers' compensation, which allows you to receive medical benefits and a portion of your salary while you recover from injuries incurred while at work.
Workers' compensation in New Jersey also provides permanent disability compensation if necessary, and offers death benefits to dependents of workers who have died as a result of work-related injuries or illnesses.
Unfortunately, workplaces across the United States aren't getting any safer. Roughly 85,600 workers were injured on the job every week nationwide in the last year for which statistics are available, according to Safety + Health's 2020 State of Safety. The most worker-related fatalities are in three sectors: (1) construction, (2) transportation and warehouse work, and (3) agriculture.
While you can file a workers' compensation claim yourself, the process can be complicated, and denials are not uncommon. Consulting an experienced Newark Workers' Compensation Lawyer, like those at Jacoby & Meyers, LLP, can help you negotiate the process and strengthen the likelihood of getting the maximum benefits to which you are entitled. CONTACT us today to discuss your case.
"I had an amazing experience with Jacoby & Meyers, LLP. I would highly recommend them for anyone needing a law firm." -Paul T.
★★★★★
What Are Workers' Compensation Benefits?
Workers' compensation, often called "workers' comp" for short, is a state-mandated program that compensates employees who are injured or become ill on the job. Employers pay into workers' comp to cover the payments.
Workers' comp claims do not rely on any finding of fault. In other words, you do not need to take your employer to court to prove that they caused your injury or illness, and they do not have to try to prove that you were responsible to avoid liability, either. The workers' compensation process does not involve a court case, but rather a filing for compensation for medical treatment and partial salary replacement while you recover, and for disability, if medical professionals determine that you are disabled.
In New Jersey, all employers not covered by federal programs need to have workers' compensation or be self-insured.
Filing for Workers' Compensation Benefits: You Must Follow Specific Steps
Injured or ill workers must follow specific steps to receive workers' compensation benefits. If you are injured at work (or on work-related tasks or errands), or you become ill because of job-related conditions, you should seek pre-authorization from your employer to see a doctor or go to a medical institution, like a hospital or clinic.
Generally, employers will provide you with a list of approved doctors, clinics, and hospitals. If you go to a doctor on your own, your medical costs may not be covered through workers' compensation benefits. The only exception is if your injuries are an emergency requiring immediate medical care, such as immediate transport by ambulance and surgery.
The next step is to communicate with your healthcare providers both about workers' compensation and your injuries or illness. Tell them clearly that your condition is work-related and that you will be filing for workers' comp. Describe what happened and your symptoms clearly.
During your recovery, make sure to follow all the care recommendations from your healthcare providers. Get any prescriptions filled and be sure to take the medications. Follow up with any rehabilitative therapy recommendations. Also, make sure to keep a copy of all of your records, including bills, prescriptions, and other paperwork.
You need to report your injury (or date your first noticed illness) to your employer as soon as possible, and within 90 days of the date of injury. The best idea is to report it in writing. Note the date and time of the injury and your supervisor's name (or another person in authority to whom you reported it). Keep a copy of the report that you give your employer. Once your employer receives your report, it (or its workers' comp insurer) needs to file a form called First Report of Injury with the New Jersey Division of Workers' Compensation within 21 days.
Next, your employer's workers' comp insurer will investigate your claim. The net result is a decision to accept or deny the claim. If your claim is accepted, your medical bills (plus transportation costs to medical treatment) will be paid under workers' comp, as will your partial wage payments. If your claim is denied, you have several routes of appeal open to you. A lawyer can help you file an appeal and discuss the merits of each potential option.
Appealing a Denial
In New Jersey, workers' comp insurance applicants whose claims are denied can either file an Application for an Informal Hearing or file a formal Claim Petition. In informal hearings, a judge of compensation reviews your case, usually within a few weeks. The judge will suggest methods of resolving any dispute with your employer or with the workers' compensation insurance carrier. These suggestions aren't binding (meaning you are not required to follow them if you don't agree).
You can file a formal Claim Petition either after the Informal Hearing or decide to file a formal Claim Petition immediately. Claim Petitions are also reviewed by a judge of compensation, normally within six months of the appeal filing. Claim Petitions usually require evidence. Medical records are one form of evidence, as is expert testimony from healthcare professionals. The judge listens to and reviews the evidence and makes a decision.
Workers have two years from the date of their injuries (or the last compensation check received) in which they can file a Claim Petition. The two-year limit includes any period spent in informal hearings. If the judge denies your Claim Petition, you can appeal the judge's decision to the New Jersey Superior Court Appellate Division.
Our Newark workers' comp lawyers can properly file your application, represent you during the hearing, and improve your chances of getting the best decision possible for you.
If My Claim Is Approved, What Benefits Will I Receive?
The workers' compensation program in New Jersey pays out several types of benefits, including the following:
Medical Benefits
Workers' compensation benefits include payment for any authorized, necessary medical treatment.
Temporary Disability Benefits
Workers' comp pays partial salary compensation (termed "temporary disability benefits") if your job-related injury or illness causes you to miss over 7 days of work. These benefits are calculated as 70 percent of your average weekly wage before being injured, subject to a maximum cap. In 2020, the minimum benefit is $252 per week, and the maximum is $945.
These benefits will be paid until either:
You can return to work,
You have received 400 weeks of benefits, or
You have reached maximum medical improvement.
Maximum medical improvement means that, even if you receive further treatment, doctors have determined that you are unlikely to improve further. If that occurs, a doctor will determine if you have a permanent disability as a result of your job-related injury or illness. If you do, the benefits you'll receive depend on whether you can work in some capacity or cannot work at all going forward.
Permanent Partial Disability Benefits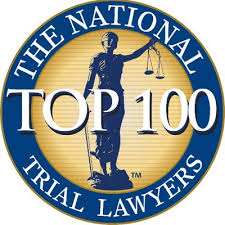 If you've reached maximum medical improvement but still have a medical condition or are impaired from your on-the-job injury or illness, you may be eligible for permanent partial disability benefits. These benefits are paid at a rate determined by (1) your wages before the injury, (2) the extent of the impairment, and (3) the affected part of your body, if relevant.
The New Jersey Department of Labor and Workforce Development publishes a schedule of the maximum benefits vis-à-vis body part impairment and percentage of lost function. Most are calculated at 70 percent of pre-injury wages and extend for multiple weeks, depending on the severity of the injury and loss of function.
Permanent Total Disability Benefits
If you are deemed permanently disabled, and the disability is total, which means you can't work again, you can continue to receive weekly benefit payments (at the temporary benefit rate) for a total of 450 weeks (more than 8.5 years).
After the 450-week period, you will need to be evaluated again. Sometimes, injured people are mandated to receive educational training or physical rehabilitation. If you have, but you still can't earn the same income as before your injury, your benefits will be extended as long as you remain disabled. If you can work again and earn an income, your benefits may be reduced in proportion to these wages.
Death Benefits
If a worker dies as a result of a work-related injury or illness, his or her dependents may be eligible for death benefits. These are paid weekly and are equal to 70 percent of the deceased person's average weekly wages.
These benefits are divided among the surviving dependents. A surviving spouse and children who were part of the deceased person's household are usually presumed to be dependents. Children are dependents up to the age of 18 (23 if a full-time student).
If there is a surviving spouse or child who wasn't part of the deceased person's household, or other dependents, that individual will need to prove his or her dependency to a judge.
Funeral Expenses
The deceased person's employer (or workers' comp insurer) is responsible for payment of as much as $3,500 in funeral expenses. The funeral expense benefit can be paid to anyone who pays the funeral bill, whether it be an individual or the estate.
What Injuries and Illnesses Are Covered by Workers' Compensation Benefits?
Virtually any kind of injury or illness that an individual could suffer in a work-related capacity can be covered under workers' compensation benefits. People can fall from great heights on construction sites, for example, or get caught between moving objects. They can be electrocuted, and they can suffer repetitive strain injuries.
The injuries and work-related illnesses that are covered under workers' comp include, but are not limited to, the following:
Broken bones
Sprains
Torn ligaments and tendons
Burns
Back injuries
Neck injuries
Traumatic brain injuries (TBIs)
Spinal cord injuries
Knee injuries
Repetitive stress injuries
Loss of vision
Loss of limb
Loss of hearing
Lacerations
Internal injuries
Illnesses from exposure to toxic mold
Illnesses from exposure to toxic chemicals
Carpal tunnel syndrome
Cancer
What Is a Section 20 Settlement?
At times, an insurance carrier might deny your workers' comp claim or dispute a part of it. In New Jersey, you can resolve these disputes with a Section 20 or Section 22 settlement.
In a Section 20 settlement, you relinquish all future rights to workers' comp claims (including medical benefits) in exchange for a final monetary settlement. This is paid in a lump sum rather than weekly.
You cannot file a workers' comp claim again if you accept a Section 20 settlement, even if your physical condition becomes worse. Both you and your employer must agree to this type of settlement, and a judge must approve of it, as well.
A Section 20 settlement is used if there is an issue about the injury's cause, liability, or jurisdiction. It's prudent to discuss the pros and cons of such a settlement with a seasoned attorney before making a decision.
What Is a Section 22 Settlement?
A Section 22 settlement is an agreement to accept a specific permanent disability rating. The insurer will pay the agreed-upon benefit in installments.
Unlike Section 20 claims, with a Section 22 settlement, you can reopen your workers' comp claim and ask for additional benefits if your condition gets worse. When you agree to a Section 22 settlement, you do not give up your right to future medical care, and if your condition worsens, you can reopen your workers' comp claim and ask for additional disability benefits. However, you only have two years from the last payment due under the settlement to reopen the claim.
Can I Receive Compensation for Pain and Suffering Under Workers' Compensation?
When people are injured by the actions (or failure to act) of another party, they can sometimes receive compensation for pain and suffering. However, pain and suffering is not compensated under workers' compensation benefits.
The primary reason for this lack of coverage is that workers' comp is no-fault insurance. It is designed to be paid to eligible injured workers, regardless of who or what caused the injury or illness. Regardless, injured individuals are eligible to receive pain and suffering awards if their injury was caused by the negligence of another party, and they bring a personal injury lawsuit.
Call Our Seasoned Newark Workers' Compensation Lawyers Today
Workers' compensation claims can be complicated to file and to appeal. The best approach is to have the experienced attorneys at Jacoby and Meyers, LLP, assist you with your claim. We have successfully negotiated workers' comp claims and appeals for past clients. Not only that, we can rely on help from our sister firm, which has spent five decades fighting for workers' compensation and Social Security disability benefits for injured workers. At https://www.foalaw.com/, you can see what a powerful ally Jacoby & Meyers, LLP, has in them.
Call us at (973) 643-2707, use our contact page to write to us, or start a live chat with one of our representatives, and we'll provide a free evaluation of your case.
Newark Workers' Compensation FAQs: Important Steps Following a Work Accident
A day—or night—at work can turn tragic in a second due to a careless coworker or unsafe work environment. If you suffered an on-the-job injury, an attorney from Jacoby & Meyers LLP can help you pursue workers' compensation benefits to help cover the costs of your injuries. Filing a workers' compensation claim is a complex process. A denial or underpaying of benefits can leave you without the necessary funds. Fight for maximum compensation with help from a member of our team.
Contact the legal team at Jacoby & Meyers LLP today for a free case evaluation by calling our Newark office.
What New Jersey department oversees workers' compensation?
The New Jersey Department of Labor and Workforce Development oversees issues and claims regarding workers' compensation. One glance at the department website can leave you feeling overwhelmed and confused.
The vast amount of information regarding workers' compensation is difficult to process. Ensuring that you file the appropriate paperwork and follow the strict guidelines is essential for receiving the benefits you need.
A Newark workers' compensation lawyer from Jacoby & Meyers LLP can help you navigate the rules and regulations regarding your claim. If you experienced serious injuries or developed a severe illness due to a workplace incident, contact us today for help with your claim.
What are common types of workplace injuries or illnesses?
A workplace accident or illness can occur in almost any industry. One of the more dangerous work environments is the construction industry. While oversight by the federal Occupational Safety and Health Administration (OSHA) governs worker safety, accidents are still common.
This list contains examples of common OSHA violations that frequently result in serious job site accidents and illness:
Inadequate or poor fall protection
Poor or no respiratory protection
Failure to adhere to scaffolding requirements
Violations regarding eye and face protection
These are only a few examples of common violations that place employees at risk for serious harm.
Dangerous work conditions extend beyond the construction industry and may also include:
Landscaping
Steel industry
Farming and agriculture
Truck driving
Refuse and recycle industry
Roofing
Airline industry
Commercial fishing
Logging
Whether you experienced a serious injury or developed an illness, we want to help you. The workers' compensation process is too important to handle alone. A member of our team can ensure that all necessary documents reach the right place within the required time frame.
No one should go to work, only to land in a hospital bed. If this happened to you or someone you love, we can assist you with the workers' compensation process.
Does workers' compensation cover a traumatic brain injury?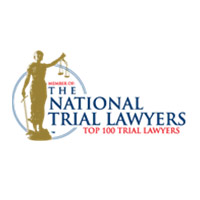 If you or a loved one suffered a traumatic brain injury (TBI) on the job, file for workers' compensation. The costs associated with a TBI can far exceed your ability to pay out of pocket.
Other serious injuries or illness that you may sustain in an on-the-job injury include:
Spinal cord injury: may require home modifications and other expensive changes.
Broken bones: may require additional surgeries or possible amputation.
Burns: plastic surgery and painful skin grafts are just two potential outcomes.
Internal injuries: internal bleeding and possible organ damage can result in death.
Asbestos exposure: lungs and certain cancers may result from exposure.
Exposure to dangerous weed killers: exposure may result in specific cancers.
A TBI and the injuries listed above are just a few examples of possible workplace-related harm. A long recovery or a permanent disability can affect more than your job.
Relationships and enjoyment of your favorite hobbies may also suffer as you deal with your life changes. If a workplace injury or illness resulted in a significant impact on your quality of life, fight for compensation benefits to help cover your costs.
If your TBI resulted from a workplace accident, contact us for help with your workers' compensation claim. You or a loved one may require extensive rehabilitation, therapies, prescription medications, and possibly around-the-clock care.
Severe injuries result in enormous medical costs. This is unfair when the injury or illness occurs at work, on company time. Workers' compensation is in place to protect employees harmed on the job.
Take advantage of your benefits by:
Informing your employer immediately
Seeking immediate medical care
Filing complete paperwork on time
Let us get to work on your behalf today. Jacoby & Meyers LLP understands the challenges a serious injury or illness can have on you and your family. We remain by your side throughout the entire workers' compensation process, fighting on your behalf.
Time passes quickly, making it imperative that you contact us as soon as possible. We want to ensure that every part of your claim meets the legal requirements necessary for filing for worker's compensation.
The injuries or illnesses you suffered may require medications that cause drowsiness or confusion. By getting help from our team, you can shift your focus to your rest, recovery, and time with your family.
Can my employer blame me for my injuries or illness?
Your employer may attempt to blame you for the harm you've suffered. While New Jersey law generally does not consider fault in workers' compensation cases, an employer may try to place blame to shift liability.
Collecting any evidence that you may possess of your accident or documentation of your illness may help you.
Valuable evidence may include such items as:
Accident scene photographs: if you do not have any, ask coworkers who witnessed the accident for possible pictures.
Contact information for witnesses: phone numbers and names of any eye-witnesses can help your claim.
Close photographs of damaged or malfunctioning equipment: a malfunctioning safety device can serve as important evidence.
Emails or other documentation of supervisor stating knowledge of potential harm: the company or supervisor may face serious consequences if someone failed to repair a known safety violation.
This information can serve as an important support for your workers' compensation claim. If your employer does not have workers' compensation insurance, the employer may face fines of as much as $2,500 a day.
If your employer fails to follow state law regarding compensation benefits, hold your employer accountable. Get help from the workers' compensation attorneys at Jacoby & Meyers LLP at their Newark office today.
Can my employer fire me for filing a claim?
No. An employer cannot retaliate against you for filing a workers' compensation claim. An employer may also not retaliate against a co-worker called to testify in a case.
Employer behavior at the time of your accident or illness and immediately following is important. Documenting any mistreatment or threats by such forms of communication as text and emails is important for notifying the New Jersey Department of Labor and Workforce Development.
Reporting employer mistreatment to state officials may protect others from the same type of mistreatment. New Jersey workplace laws exist to protect you when an on-the-job tragedy occurs. No manager or boss has the right to terminate an employee who reports unsafe working conditions, and no employee should fear retaliation for filing a workers' compensation claim.
If you suffer from harassment from an angry manager or coworker, let us know about it. Information like this can serve as significant information for the approval of your claim or your appeal.
What benefits are available through workers' compensation?
The primary benefits available through workers' compensation include:
Medical benefits
Temporary total benefits
Permanent partial benefits
Permanent total benefits
State law requires employers not covered by federal programs to carry workers' compensation insurance. Failure to do so can result in serious fines if an employee suffers serious injuries or illness at work.
Workers who experience an injury or illness must inform their employers and seek medical care immediately. Failure to take these two important steps can result in a denial of their workers' compensation claims.
While disappointing, denial is not the end of the road. If you've received a denial, discussing your case with an experienced Newark workers' compensation attorney can help you better understand your options for appealing your case.
If my loved one died in an on-the-job accident, can I pursue compensation?
A lawyer from our team can determine if your case qualifies for death benefits. If your loved one suffered from a job-related illness or suffered a fatal injury, certain family members may pursue death benefits.
The loss of your loved one can consume you with grief. At Jacoby & Meyers LLP, we understand how difficult your loss is for you and your family. We offer caring and compassionate service for clients mourning the loss of their loved ones.
Grief can prevent you from paying full attention to the correct forms and information. It is our honor to assist you by reviewing your application and filing your claim on time.
Can I appeal my workers' compensation case?
If you receive a denial, you may explore options for appealing the decision. A denial of your claim can range from a simple application mistake or a larger issue.
A formal claim petition and an application for an informal hearing are two options for seeking a resolution to your claim. This process takes time as your case makes its way before a judge.
Hiring a workers' compensation attorney to assist you with the appeal of your case can ease your stress. The injury or illness you experienced demands medical care and rest. Anxiety about your situation can prevent you from securing the rest that your body needs to heal.
As we work on your appeal, we will keep you informed as to its status. Our team understands how important a successful outcome is for your financial situation. While workers' compensation is never guaranteed, it is worth fighting for as you face uncertainty about your future.
Ease your stress by allowing a member of our team to work on your appeal. We will carefully review the details of your accident or illness and help you prepare for your hearing.
Jacoby & Meyers LLP Workers' Compensation Attorneys
A workplace injury or illness can change your life. Protecting your right to workers' compensation benefits is crucial for your physical, emotional, and financial needs.
Following a serious injury or illness, medical costs will continue to climb, making the need for workers' compensation benefits all the more important. Your workplace injury should not affect your finances.
Getting back on your feet and back to work can help your morale and your finances. Until that day arrives, workers' compensation can help you pay your bills and cover your medical costs.
An attorney from Jacoby & Meyers LLP can work with you to ensure that you complete all necessary steps in the process. With nearly 50 years of experience, we stand ready to get to work on your behalf.
The shock and upset of a traumatic workplace accident can cause you to worry about your future. Depending upon the severity of your injuries, you may never return to your job.
While construction accidents are among the most common types of industrial accidents, any industry can prove dangerous. Everyone deserves a safe work environment. While accidents happen, some accidents involve negligence. When this happens, seek legal help from Jacoby and Meyers LLP without delay.
If you or a loved one suffered a severe workplace injury or developed a dangerous illness, we want to help you. Jacoby & Meyers LLP proudly serves people in Newark and the surrounding region. We understand how to apply New Jersey workers' compensation law to your case.
Workers' compensation cases can become quite involved and complicated. Reviewing all documents relating to your injuries or your illness takes time. The sooner you contact us, the faster we can get to work on your behalf.
CONTACT us online or call our Newark office today for a free case evaluation. The time to pursue—or to appeal—your workers' compensation claim is now. Fight for the benefits that you qualify for today by contacting Jacoby & Meyers LLP without delay.
---
Newark Office
550 Broad Street suite 608
Newark NJ 07102
973-643-2707
Client Testimonials
Review: 5/5
★ ★ ★ ★ ★
"The case managers are one of the most helpful individuals in the office, the attorneys are great in explaining my case and the process of the legal system. I felt secure in my choice of selecting Jacoby & Meyers for my legal representation and I'm thankful for their hard work. Preparation is key, and I'm glad my team of legal representation had my back when I needed them most. I hope this review steers you readers into the right direction in selecting Jacoby & Meyers as your legal team as I did for my case. Greta was one of the individuals who made me feel secure in addressing all of my concerns. Thank you Jacoby & Meyers for your representation and your time."
Review by: Roberto M.
Check out some of our other reviews.