Hempstead Spinal Cord Injury Lawyer
Spinal cord injuries often permanently alter the injured individual's entire life. At one moment you were living a normal life, taking care of yourself, enjoying full mobility, and participating in a wide range of activities and experiences. The next, you may find that your life has turned upside down, dependent on devices and personal assistance to maintain your mobility.
If someone else's negligence caused your spinal cord injury in Hempstead, whether you suffered injuries in a slip and fall or in an auto accident, you deserve compensation for your injuries. Contact the Hempstead Spinal Cord lawyers at Jacoby & Meyers, LLP, today at (516) 542-0931 to schedule your free case evaluation.
Jacoby and Meyers Can Help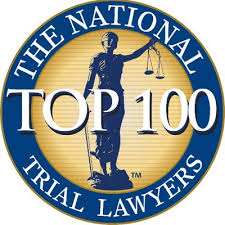 At Jacoby and Meyers, LLP, we have worked with a wide range of personal injury cases. Our past results include many cases with satisfactory conclusions for the victims from many types of accidents, including:
A $2.5 million settlement for the victim of a tractor-trailer accident who experienced ongoing back pain
$2 million awarded to a construction worker who suffered back injuries when a ceiling collapsed
$1.625 million awarded after a construction accident caused back injuries
$740,000 awarded to a client who suffered back, neck, and shoulder soft tissue injuries
At Jacoby and Meyers, LLP, we understand how back and neck injuries can transform your life. We fight hard to ensure that our clients get the compensation that they deserve for their injuries. While our past case results cannot guarantee our success in your claim, our talented team of attorneys will bring the same determination to your personal injury claim. By working with Jacoby & Meyers, LLP, you get:
An experienced team of attorneys dedicated to our clients. Our experienced personal injury attorneys have worked with claims just like yours in the past to help accident victims seek compensation for their medical expenses.
A better understanding of the full compensation you should seek for your injuries. In many cases, insurance companies may attempt to limit their financial responsibility by issuing low settlement offers. Sometimes, that offer comes before you even have time to fully evaluate your injuries and understand what those limitations will mean for the rest of your life. We work with our clients to get a full picture of the compensation that they deserve, and we often prevent our clients from taking steps that could limit their compensation after an accident.
Assistance with every step of the claims process. From putting together a personal injury claim that includes all of your expenses to negotiating with the insurance company or even taking your claim to court if the insurance company will not offer fair compensation, we can help with every step of the process.
Insurance companies often take your claim more seriously when they know you have an attorney fighting for you. At Jacoby and Meyers, LLP, we have often increased the compensation that our clients receive, even when factoring in legal fees. As a result, those clients, including clients with spinal cord injuries, have a better ability to support themselves, pay for their medical bills, and move forward through their recoveries.
"The Lawyers at Jacoby & Meyers argued my case brilliantly and got me a six figure award in judgement agains the owners of the property adjoining the sidewalk on which I fell." -Ray C.
★★★★★
Spinal Cord Injuries: How They Limit Your Life
Spinal cord injuries often transform a patient's entire life. The severity of the injury and the challenges that go along with it will have a big impact on the patient's medical expenses as well as their ability to resume some activities following the recovery process.
Incomplete Spinal Cord Injuries
In an incomplete spinal cord injury, the accident does not completely sever the spinal cord. As a result, an incomplete spinal cord injury may not result in paralysis. Victims with an incomplete spinal cord injury may have ongoing pain below the site of the injury or experience numbness. These victims may also struggle with mobility below the site of the injury, though they likely have some movement. Incomplete spinal cord injuries can also cause bowel, bladder, and sexual dysfunction.
Incomplete spinal cord injuries can heal over time. Many victims continue to make progress for the first year or more after the accident, during which time they can regain substantial mobility. In some cases, victims with incomplete spinal cord injuries may make a full recovery; however, most people with incomplete spinal cord injuries experience some mobility or pain challenges for the rest of their lives.
Complete Spinal Cord Injuries
Complete spinal cord injuries usually result in paralysis below the site of the injury. Complete spinal cord injury may also cause a loss of sensation or ongoing pain below the site of the injury. Any organs below the site of the injury can also suffer an impact, which can mean a loss of bladder, bowel, and sexual function. Victims with paraplegia usually have a loss of sensation and movement below the waist, while victims with tetraplegia have higher damage and may lose function in the arms, as well.
Victims with complete spinal cord injuries usually do not fully recover. While they may regain some function in the impacted area, typically, victims with complete spinal cord injuries will suffer paralysis for the rest of their lives.
Common Limitations
Spinal cord damage often causes limitations in victims' everyday lives. For example, they may struggle with:
Mobility. Spinal cord damage can cause victims to lose the ability to move their legs. As a result, victims may need to use braces and crutches or a wheelchair to get around. Victims with damage high on the spinal cord may need to use a power chair, while victims with lower injuries may use a manual chair to get around due to its lighter construction and smaller size. Even victims who can sometimes use crutches and braces to help with mobility may need to use a wheelchair at least part of the time immediately following their injuries.
Ongoing pain. Some victims with spinal cord injuries live with ongoing pain at or below the site of the injury. These victims may use pain management techniques, including medication, to help control the pain.
Increased risk of pressure sores. Because they cannot move around as much as people with no mobility challenges, victims with spinal cord injuries may have a higher likelihood of pressure sores.
Depression. Many victims of spinal cord injury suffer from ongoing depression. Depression can occur as a result of the limitations caused by injuries or come about due to decreased exercise or less time spent outside.
Increased risk of secondary complications. Loss of bladder and bowel function, for example, occurs in many victims.
The Cost of Life with Spinal Cord Injury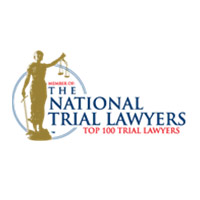 When you file your personal injury claim, you should include all the expenses associated with your injury. Depending on the insurance policy that covers the individual responsible for your accident, you may not receive full compensation for all of your expenses. You should, however, include each aspect of your expenses to help the insurance company better understand the expenses you face from your accident. In the first year after your accident, you may expect to pay:
$347,000 in medical expenses for incomplete spinal cord injury
$518,000 in medical expenses for paraplegia
$769,000 in medical expenses for low tetraplegia
Make sure you keep a careful record of all of your medical expenses, which will vary depending on the extent of your spinal cord damage, any secondary injuries, and the providers you choose for your care. Keep track of all costs.
Your immediate medical expenses. Your immediate medical expenses may include payments to the doctors and hospitals who participated in your treatment: surgeons, hospitals, X-rays and other scans, and any doctors who consulted on your case.
Your therapy. Following a spinal cord injury, you may need ongoing therapy to help create a quality of life as high as possible. Aggressive physical therapy can help restore mobility and assist you as you gain ground. Since most of your recovery will occur in the first six months after your accident, you may need to pursue a high quality of therapy and regular visits to help improve your life as much as possible. Many spinal cord injury victims also require extensive occupational therapy, which can help them relearn how to perform common tasks and re-establish some independence. Psychological therapy can also help cope with trauma from the accident, such as depression or anxiety, resulting from the new limitations you suffer after your accident.
Modifications to your home. Spinal cord injuries may mean modifications to your lifestyle and your home. You may, for example, need to widen doorways and install a wheelchair ramp that makes it easier to get into your home. Some people with spinal cord injuries need to modify their bathrooms, installing grab bars or using a walk-in or roll-in shower instead of a traditional shower that requires a step up to enter. All of those modifications can create a costly home renovation project: the cost of installing a wheelchair ramp, for example, may range between $3,500 and $8,000, depending on the length and slope of the ramp.
Durable medical equipment. After suffering a spinal cord injury, you may need to use a great deal of durable medical equipment to aid in mobility and independence. A wheelchair, for example, may cost between $1,000 and $2,000 for a standard manual wheelchair. Electric wheelchairs may cost as much as $30,000. You may also need a hospital bed, crutches and braces, and mobility equipment to help you get around at home.
Lost Income
Following a spinal cord injury, many victims cannot return to work immediately. If you lose mobility in your hands and arms, you may not return to work in your former capacity for some time. Victims paralyzed from the waist down may struggle to complete any manual labor responsibilities. Pain medications may also make it difficult for accident victims to focus on their normal job tasks. Not to mention the likely potential of a brain injury when you are involved in a spinal cord injury accident.
By including lost wages as part of your claim, you can receive the financial support you need following your accident. You may also seek compensation for lost earning potential when your injuries prevent you from returning to your former profession.
Pain and Suffering
When you file a personal injury claim, talk with an attorney about how to quantify pain and suffering. Often, insurance companies base pain and suffering on a percentage of your medical expenses. In some cases, other factors may impact how much you suffered following the accident, increasing the compensation you deserve. Talk with your attorney about how to handle pain and suffering as part of your claim.
Determining the Responsible Party in Your Accident
After a spinal cord injury, to file a personal injury claim, you need to identify the party responsible for your accident. In an auto accident, for example, you will probably start with the driver that caused the accident. In some cases, however, other factors can contribute to the accident, leading to shared responsibility. For example, in an auto accident that leads to spinal cord damage, you may also need to consider the following:
Mechanical failure in the vehicle, which could cause the manufacturer or a mechanic who recently serviced the vehicle to face liability if either party failed to note the problem
A drunk driver who recently left a bar or restaurant that over-served him
The driver's employer if the driver was driving a company vehicle for work responsibilities during the accident
To determine who bears responsibility for your accident, you need to establish who bore a duty of care to you at the time of the accident, how the responsible party violated that duty of care, and how that violation led to your injuries. By working with a personal injury attorney, you can often better determine the responsible party or parties in your accident.
Do You Need a Spinal Cord Injury Attorney After Suffering an Accident in Hempstead?
If you suffered a spinal cord injury in a Hempstead accident, do not wait to contact an attorney. Contact Jacoby and Meyers, LLP, or call us at (516) 542-0931 to start the claims process today.
---
Client Testimonials
Review: 5/5
★ ★ ★ ★ ★
"Great experience with individual that knows what they are doing."
Review by: Nesha G.