Hempstead Construction Accident Attorneys
The construction industry in the Hempstead area is flourishing, but construction work is often hazardous for the workers. While workers' compensation and other forms of insurance can help injured Hempstead construction workers and their families recover financially, those insurance companies may fight hard to hold on to the money they owe you. And sometimes someone other than the employer is responsible for the injuries, which could necessitate a third-party liability claim.
All of that can make getting the money you need—the money that insurance companies owe you—incredibly difficult.
Call us. At Jacoby & Meyers, LLP, our Hempstead Construction Accident lawyers understand the complex laws involving these workplace injuries. We have recovered millions of dollars in compensation for people in positions just like yours.
Moreover, we have a sister firm whose experience we can leverage in workers' compensation and Social Security disability cases. That firm has invested a half century in helping to recover workers' comp and Social Security disability benefits for injured workers. You can learn more about what they do at https://www.foalaw.com/, then contact us for a free case evaluation.
We're waiting to hear from you so we can see how we can help you.
"Great experience with skilled legal individuals that know what they are doing." -Nesha G.
★★★★★
Nine Common Causes of Hempstead Construction Accidents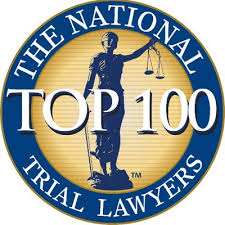 According to the Bureau of Labor Statistics, working in construction is the most dangerous job in New York. Deaths have gone up 33 percent in the past five years, and injuries have increased 221 percent. Possible reasons for the increase include the sheer volume of work involved in demolition, renovation, and building, as well as the constant pressure to meet deadlines. Some contractors underbid jobs and then hire inexperienced labor, or fail to train their workers in safe practices.
The work involves a wide range of dangerous activities. Workers often assume that the employer has implemented all safety precautions. They assume that their co-workers are well trained, that the equipment is properly maintained, and that there is little or no danger. Sadly, this is often not true. Data from the Bureau of Labor Statistics shows that about 150,000 construction accident injuries happen every year. According to The Occupational Safety and Health Administration (OSHA), one out of every ten construction workers is injured every year.
There are approximately 45,000 active construction sites at any one time in New York City. This provides jobs and benefits the economy, but there are many hazards. A construction worker died in a forklift accident at the site of a luxury high-rise project. The site has a record of previous injuries and 37 open violations. One construction worker died, and another was injured after a wall collapsed at a Manhatten construction site. Scaffolding accidents are especially dangerous. A scaffolding collapse injured four workers at a Hudson yards construction site.
Some examples of construction site accidents are more common than others. The first four listed are known as the "Fatal Four" and were responsible for more than half (58.6 percent) of construction worker deaths.
Falls. According to OSHA, falls were responsible for 33.5 percent of construction deaths in 2018. Workers often perform their duties at high elevations so that a fall can be catastrophic. Falls often occur on stairwells with no guardrails. Fall protection is essential on the job site.
Struck by an object. In 2018, 11.1 percent of fatalities involved workers who were struck by an object. In some cases, an object was thrown or propelled towards the worker, such as a nail from a nail gun. In other cases, the injured person was struck by a falling object, not including collapsing material or structures. These deaths are often preventable if the employer trains workers and provides precautions such as personal protection equipment.
Electrocutions. 8.5 percent of workers were electrocuted. Workers or their tools or equipment may come into contact with exposed electrical sources or power lines. For example, a worker carrying a metal ladder may hit an overhead power line.
Caught-in/between. 55 percent were killed when caught-in or compressed by equipment or objects. Workers may get caught in machinery, equipment, or collapsing structures. They may become stuck or even crushed. They may be pinned between a wall and a piece of heavy equipment, or catch a body part in an unguarded piece of machinery.
Ladder accidents. This is a leading cause of injury. Ladder accidents can happen when, for example, a worker uses the wrong type of ladder, sets the ladder up incorrectly, the ladder shifts, or the ladder is defective or improperly maintained.
Scaffolding accidents. Most scaffolding accidents are caused by improper construction or negligent maintenance.
Power tool and machinery accidents. Mechanical defects, electrical failure, inadequate training, or lack of proper safety equipment lead to many worker injuries.
Musculoskeletal disorders. Sprains and strains of the muscles are a leading cause of injuries, disability claims, and medical costs in construction. Over time, the wear and tear from the physically demanding work can injure the body.
Vehicle accidents. There are so many large and dangerous vehicles on a construction site, such as forklifts, loaders, backhoes, excavators, and dump trucks. A large truck may back up and hit someone. A forklift bearing a raised load may overturn.
11 Common Types of Hempstead Construction Injuries
Construction accident injuries vary widely, from minor to disabling or permanent. According to data from the Centers for Disease Control and Prevention, common injuries include:
Cuts and lacerations. Defective tools, exposed nails, unsecured machinery, and similar on-site hazards can leave a worker with cuts and lacerations. Many of these injuries are preventable if the employee has access to the necessary personal protective gear.
Bone fractures. Bulldozers, cranes, and other heavy machinery can strike or crush a worker, causing fractured, broken, or crushed bones.
Head injuries. Construction workers wear hard hats for a very good reason. They are often hit on the head by falling objects, tools, or materials. These injuries can be very serious, such as concussions and traumatic brain injuries.
Spinal cord injuries. These injuries often occur because of falls from ladders, scaffolding, or a high elevation. They can result in paralysis and permanent disabilities.
Limb or digit loss. Limbs fingers or toes are often crushed, mangled, or cut off while a construction worker is carrying out his or her duties.
Burns and scarring. Construction sites have many fire and explosion hazards, such as dangerous chemicals and exposed wires. The result may be painful burns and scarring.
Loss of hearing. Hearing loss is a common problem for construction workers. The machines and building equipment are extremely loud. Sometimes the workers are struck by debris or other objects, leading to partial or total hearing loss.
Vision loss.—Prolonged exposure to chemicals, gases, and other hazards at the worksite can endanger a worker's vision.
Respiratory disease. Exposure to harmful dust, fumes, and gases at a construction site can result in the development of respiratory ailments. Construction workers have a greater risk of respiratory disease than the general population.
Repetitive stress injuries. Constantly lifting, bending, or moving in a certain way can cause stress injuries over time.
Heat stroke. Construction workers do their jobs in all kinds of weather. Overexertion and prolonged sun exposure, particularly in hot weather, can leave a worker with heat stroke, a potentially dangerous condition.
Workers' Compensation Benefits for Construction Accident Victims
For workers injured in a construction accident, workers' compensation benefits are usually the primary source of compensation. If your injury is covered by workers' compensation, you will automatically be eligible for benefits regardless of whether you or your employer caused the injury.
The workers' compensation system provides the following payments to injured workers:
Partial wage replacement. Workers receive a portion of their average weekly wage while they are recovering from their injuries.
Full coverage of medical care. All necessary medical costs related to the injury should be paid for in full, regardless of how long the injury lasts. To receive payment, the treating physician must be authorized by the Workers' Compensation Board.
Disability benefits. Claimants who are totally or partially disabled can collect up to two-thirds of their average weekly wage until they can resume working. If employees can return to limited work, they may receive payment for the difference in their earning capacity.
Death benefits. If an employee dies from a compensable injury, surviving spouses and children may receive weekly payments of two-thirds of the deceased worker's average weekly wage.
Who Is Eligible for Workers' Compensation?
To collect benefits under workers' compensation, the injured worker must be an employee, and the injury must have occurred as a result of their employment. New York workers' compensation law also covers occupational diseases that arise during the course of employment. The illness must result from the occupational duties, such as asbestosis from asbestos removal.
Volunteers are generally not covered, although some organizations specifically provide workers' compensation insurance for volunteers. However, seasonal or part-time employees are eligible. However, some categories of workers, such as part-time domestic workers or part-time maintenance workers or gardeners employed in the home may be excluded. Independent contractors, freelancers, or consultants are not eligible for workers' compensation benefits. If you have been injured at work and believe your employment has been misclassified, you should speak with a workers' compensation attorney.
To be eligible, you must have been injured at work or as a result of job-related duties. For example, if you have a car accident unrelated to your job or are injured performing chores at home, workers' compensation probably does not apply.
What if the Claim Is Denied?
Occasionally a workers' compensation claim is denied. Common reasons for the denial include:
The employer or insurance company says the injury is not work-related,
The insurance carrier says that the illness is not an "occupational disease,"
The employer argues that the worker was under the influence of drugs or alcohol at the time of injury,
The employer argues that the worker is not a "covered employee," or
The employer argues that the worker intentionally injured himself or herself, or intended to injure someone else.
However, an experienced workers' compensation attorney may contest the issue and obtain benefits for the worker.
New York Labor Laws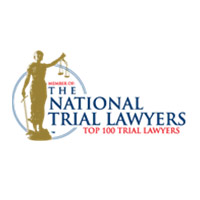 Many governmental regulations apply to the construction industry. OSHA regulations require employers to provide a workplace free from hazards, establish a comprehensive hazard communication program, and ensure that employees have safe tools and equipment. OSHA inspections assess compliance. If a construction employee believes a workplace violates OSHA standards, they can request an inspection. The employer is not permitted to discriminate or retaliate in response to an employee's OSHA complaint. Despite these precautions, construction sites frequently violate OSHA regulations. Nationwide, the top violations include lack of training, fall protection, personal protection equipment, and hazard communication.
New York has also enacted laws regarding the safety of construction workers. These laws require owners and contractors to take reasonable steps to provide a safe work environment and protect workers. The "scaffold law" requires building owners and general contractors to provide workers with secure scaffolds, harnesses, and related safety equipment. Another law says that all contractors, owners, and agents must comply with the requirements of the New York Codes for Construction Worker Safety (Rule 23).
Other Compensation Available to New York City Construction Workers
Construction is hazardous work. Accidents on the job may result in physical and emotional pain, disability, and significant financial losses for the worker and his or her family. The injured employee often cannot work, perhaps permanently, and the bills pile up rapidly. The employee's most likely source of benefits is workers' compensation. However, under NY workers comp laws, injured workers cannot sue their employer, regardless of OSHA or other safety violations, except in rare circumstances where an employer intentionally harms an employee. Claims against a third party are only available when someone other than the employer or co-workers is responsible for the accident.
Who Is Legally Responsible for my Construction Accident?
Depending on the situation, additional parties may bear liability for an accident that occurred on a construction site. Liability becomes an important question in these cases, because owners, general contractors, construction managers, subcontractors, and other companies on construction sites have different types and amounts of insurance coverage. This can affect your ability to get full compensation for your injuries and losses.
Your construction site accident lawyer will help you determine who is legally responsible. Here are a few parties who may be responsible:
Contractors and subcontractors. They must ensure that workers use the required protective equipment, follow all safety procedures, and generally enforce all applicable safety regulations.
Construction managers. They usually oversee a range of building projects, performing duties such as monitoring schedules, finances, and supervising. Their liability depends on how much control they have over the workers and the conditions on the worksite.
Property owners. In some circumstances, property owners may be liable for injuries. For example, if they failed to disclose important information about worksite hazards.
Equipment manufacturers. If defective equipment caused a construction injury, the equipment manufacturer might be liable.
Were You Injured in a Hempstead Construction Accident?
There are time limits for filing legal claims, therefore, it is important to discuss your legal options with an experienced Hempstead construction accident lawyer. For a free case evaluation, call Jacoby & Meyers, LLP, at (516) 542-0931, contact us online, or feel free to chat with one of our representatives now.
---
Client Testimonials
Review: 5/5
★ ★ ★ ★ ★
"Great experience with individual that knows what they are doing."
Review by: Nesha G.