Hempstead Personal Injury Lawyer
When another party's negligence causes you to suffer serious personal injuries, you deserve compensation for those injuries. Your injuries may require a substantial amount of time and money to treat. Not only that, they can prevent you from returning to work or from enjoying the activities that usually fill your life with joy. If you suffered serious injuries in a Hempstead accident, contact Jacoby & Meyers, LLP, today at (516) 542-0931 to schedule your free consultation.
Our Experience, Your Benefit
When you choose a personal injury attorney, you want an attorney with substantial experience in the type of injuries you suffered. You do not want to turn to just any attorney; rather, you want one with a proven track record and a history of success that will help you maximize your compensation. At Jacoby & Meyers, LLP, we have a proven history of success in many personal injury cases. Consider the following results:
$8.3 million awarded in a birth medical malpractice case
$5.7 million awarded after a school bus accident
$5 million awarded after a multi-vehicle collision
$4.2 million awarded to a young girl following a burn accident
Filing a Personal Injury Claim: Your Questions, Answered
Many of our clients ask a wide range of questions as they file their personal injury claims. Some of the most common questions that we hear are:
Do I have grounds for a personal injury claim?
If you suffered serious injuries due to the negligence of another party, you probably have grounds for a personal injury claim. Your injuries may include:
Spinal cord injuries. Complete spinal cord injuries may cause paralysis below the site of the injury, while incomplete spinal cord injuries may cause decreased mobility and ongoing pain or change in sensation below the injury. Patients with high spinal cord injuries may lose mobility in the arms and hands, as well as mobility in the legs, while lower spinal cord injuries may only result in mobility challenges below the waist.
Traumatic brain injury. Traumatic brain injuries often create problems in the lives of injured individuals. In addition to memory problems, which are often associated with brain injuries, a traumatic brain injury can cause changes in sight, hearing, and touch perceptions. Foods may taste or smell different to the injured individual. After a traumatic brain injury, the victim may struggle with emotional regulation, facing violent mood swings or struggling to maintain emotional equilibrium. In many cases, victims with a traumatic brain injury lose some of their processing abilities or struggle to think as creatively as they did before their accidents. Even minor traumatic brain injuries may show signs over a year after the accident.
Amputations. Auto accidents, truck accidents, product liability accidents, and construction accidents frequently lead to amputation, which involves the loss of one or more limbs. Violent trauma can amputate the limb during the accident itself. In some cases, doctors may choose to amputate the limb after the accident due to extensive crushing damage. Amputation may also occur well after the accident itself due to reduced blood flow to the limb, which can lead to necrotic tissue. Amputees face lifelong challenges and costs, including the cost to replace prosthetic devices regularly.
Broken bones. Many victims with broken bones struggle with pain and mobility issues for weeks or months after the initial injury, especially when victims suffer multiple broken bones. Some broken bones may result in ongoing pain or difficulty regaining full mobility even after the injury heals.
Soft tissue damage. While soft tissue damage sounds less severe than a broken bone, soft tissue damage may actually cause more pain and greater complications for the victim than a break. Sprains and strains may take longer to heal, and torn ligaments and tendons may cause challenges with mobility for the rest of the victim's life.
Burns. Both chemical burns and burns that occur due to heat or cold cause substantial pain. In many cases, burns also leave their victims with substantial scarring, which can cause permanent disfigurement or loss of mobility around joints. Even with plastic surgery, burn victims may never entirely resume their former appearance, which can cause a great deal of emotional trauma for the victim.
Cuts and lacerations. Severe cuts and lacerations can cause substantial pain for the victim. Even as the wound heals, it may leave substantial scarring behind, which can be highly traumatic for some victims. Blood loss from severe lacerations can also cause complications for the victim at the time of the accident.
Chest contusions. During auto accidents, in particular, the trunk of the body often deals with a high degree of force. Victims with chest contusions may not realize the extent of swelling and bruising until the next day. In some cases, chest contusions can lead to difficulty breathing or even death.
Road rash. In auto accidents, motorcycle accidents, construction accidents, and slip and fall accidents, victims may suffer road rash: an abrasion that rubs off the top layer of skin or, in some cases, the layers beneath it. Road rash often leads to infection if not cleaned properly, since it causes a large wound exposed to a great deal of debris during the accident. Often, road rash also leads to substantial scarring.
"I had an amazing experience with Jacoby & Meyers, LLP. I would highly recommend them for anyone needing a law firm." -Paul T.
★★★★★
How do I determine who bears fault for my injuries?
In some cases after an accident, the responsible party may be obvious. For example, in an auto accident, you may lay the blame on the shoulders of the driver who caused the accident. In many cases, however, you will find that someone else shares liability for your injuries. By consulting with an attorney, you can identify all the parties responsible for the accident and, in many cases, increase the compensation you receive as a result.
Typically, to establish responsibility in an accident, your attorney will ask:
Who owed you a duty of care? For example, in a hospital setting, doctors, nurses, and staff members bear a duty of care to provide quality medical assistance for all of their patients, including properly diagnosing and treating any medical issues and preventing future harm from coming to the patients.
How did the responsible party violate that duty of care? In a medical malpractice case, you might assume that the doctor who treated you bears responsibility for your mistreatment.
How did that violation lead to your injuries? If, for example, a surgeon operated on the wrong limb, you might file a medical malpractice claim against the surgeon, since his actions caused unnecessary pain and suffering.
In some cases, you may find that more than one party bears responsibility for your injuries. For example, the doctor who treated you may not work as an employee of the specific hospital where you were treated. Depending on the circumstances surrounding your accident, you may find that you have grounds to file a claim against both the doctor and the hospital for medical malpractice. If more than one doctor contributed to your care, you may have grounds to go after both doctors.
How much compensation should I expect for my injuries?
How much compensation to expect for your injuries depends on two factors: (1) the insurance policy that covers the party who caused your injuries and (2) the extent of your injuries. If you suffer severe injuries, including spinal cord damage or a traumatic brain injury, you will often receive higher compensation than if you suffer minor injuries, like broken bones or soft tissue damage. Typically, the funds you receive will not exceed the maximum amount covered by the insurance company.
When you file your personal injury claim, you should include all the expenses related to your accident, as well as a demand for the funds you feel you deserve. Work with an attorney to determine exactly how much you should ask for in your claim, including the following:
Medical expenses. After a serious injury, medical expenses frequently mount faster than you can keep up with them. You will need to include all of your medical expenses in your personal injury claim, from the ambulance ride to the hospital, if you took one, to ongoing physical or occupational therapy throughout your recovery. You should also include:
Any durable medical equipment, including anticipated future costs. A wheelchair, for example, may cost as much as $30,000, depending on the type of chair needed.
Psychological therapy needed to aid in your recovery
Every visit you make to your doctors' offices
Alterations to your home, like wheelchair ramps or widened doorways, that you require to continue living independently in spite of your limitations
Lost income. When you suffer severe injuries in an accident, those injuries may stop you from going back to work immediately after the accident—or, in some cases, keep you out of work for months or even years. Those lost wages can leave you struggling to take care of your family and your bills. Fortunately, you can include lost wages in your personal injury claim. If you suffer injuries in an auto accident, your personal injury protection insurance will cover medical expenses and lost wages up to the limits of your coverage; after that, you can seek any additional costs in your personal injury claim.
If you cannot return to your former profession at all due to your injuries—a dancer with spinal cord damage, for example—you can also include lost earning potential as part of your claim. Claiming lost earning potential will provide you with vitally-needed funds to continue to support your family during your recovery or to allow you to return to school or seek further certifications to help you enter a new field.
Pain and suffering. Severe injuries from any accident can leave you suffering from substantial physical pain. In addition to ongoing physical pain during your recovery, you may suffer mental and emotional anguish, such as:
Anxiety or depression after your injuries
Missing out on activities you want to participate in but cannot due to your injuries
Struggling to cope with physical scarring or limitations
Post-traumatic stress disorder (PTSD)
Relationship difficulties following your accident
Most insurance companies will base compensation for pain and suffering on a percentage of your medical expenses. If you have more serious concerns following your accident, however, talk with an attorney. In some cases, your unique circumstances can change the compensation you receive for pain and suffering after an accident.
Do I really need an attorney to file a personal injury claim? How much will an attorney cost?
You can file a personal injury claim on your own, without having to deal with an attorney. Many accident victims, however, find that working with an attorney can increase the initial compensation offered by the insurance company or make it easier to negotiate with the insurance company. Working with an attorney can also:
Help you better understand exactly how much compensation you deserve for your accident and your injuries.
Prevent accepting a low initial offer from the insurance company without taking the time to look it over or consider the financial ramifications of your injuries.
Reduce your stress and allow you to focus on your recovery, rather than on the legal aspect of your accident.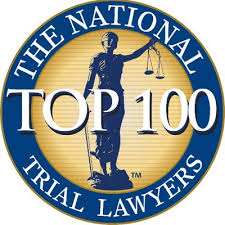 While many people worry about the potential cost of hiring an attorney, especially when expenses are already tight, you should really consider whether you can afford not to hire an attorney. Having an attorney on your side will often substantially increase the compensation you receive for your injuries.
Do You Need a Hempstead Personal Injury Attorney?
If you suffered serious injuries in an accident due to someone else's negligence in Hempstead, you may need an attorney to help file your claim and protect your financial and legal interests. Contact Jacoby & Meyers, LLP, today at (516) 542-0931 or contact us for a free case evaluation.
Client Testimonial
"Great experience with skilled legal individuals that know what they are doing." -Nesha G.
★★★★★
Hempstead Office
14 Front Street, Suite 102
Hempstead, NY 11550