Brooklyn Catastrophic Injury Attorney
Ready to Fight for the Justice You Deserve
Catastrophic accidents can genuinely alter the course of a victim's life, sometimes leaving them and their families with astronomical medical costs, an immense amount of stress and pain, and crippling fear of what is to come. Additionally, the victim now has to deal with debilitating and potentially life-threatening injuries, while also trying to figure out the daunting legal process that lies ahead.
Sustaining a catastrophic injury is heartbreaking and extremely painful, but you need to know that you do not have to go through this process alone. With the help of an experienced and knowledgeable Brooklyn Catastrophic Injury Lawyer, you can get the help and support that you need during this difficult time.
At Jacoby & Meyers, LLP, we understand your fear. We have represented countless catastrophic injury victims in not only the Brooklyn area but also all over New York and New Jersey. And we want to work on your behalf fighting for the compensation you deserve so that you can move on from this horrific event.
What You Can Get From Jacoby & Meyers, LLP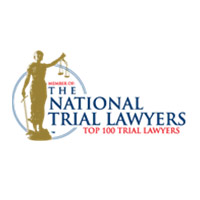 Since its founding in 1972, Jacoby & Meyers, LLP has become one of the largest and most innovative law firms in the country, providing clients with personal services while preserving their privacy and dignity.
Our legal team makes sure to keep all communication straightforward and clear, so that you fully understand your case and what needs to be done. After winning tens of thousands of cases and millions in settlements and verdicts for our clients, we are ready to take on any case no matter how large or how small. Our practice areas include personal injury accidents, catastrophic injury accidents, nursing home accidents, car accidents, truck accidents, wrongful death accidents, drunk driving accidents, and so much more.
If you choose to retain the firm of Jacoby & Meyers, LLP and we take on your case, you can expect:
Free hospital or home visits;

Free answers to all of your specific questions;

100 percent secure and free online access to your files through our website;

Our legal team will only charge a fee if we are successful in recovering compensation for your claims.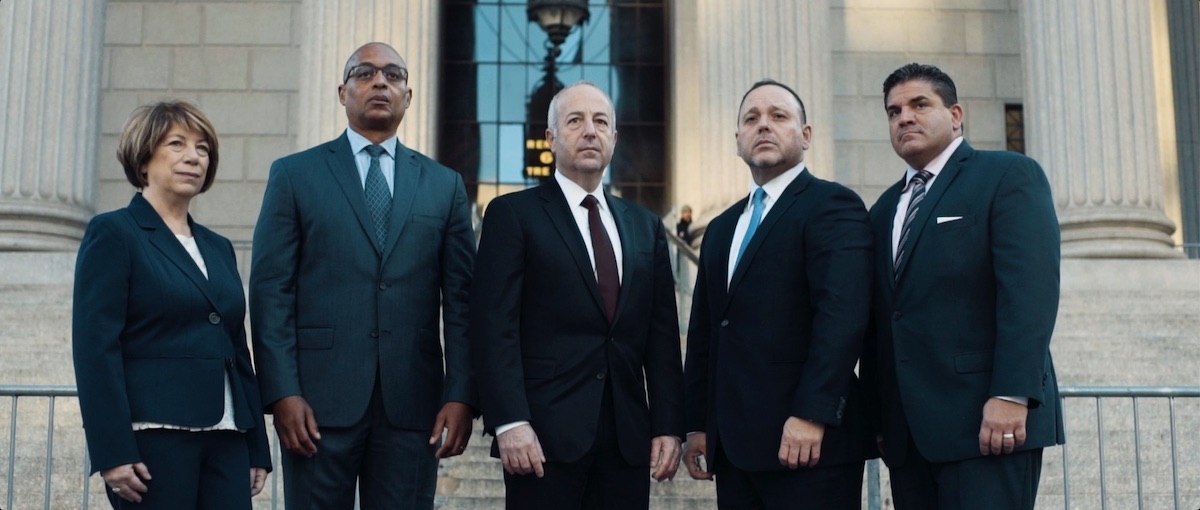 Catastrophic Injuries: What Are They?
Typically, if an injury is referred to as "catastrophic," it means that it is permanently life-altering. Often, the victim of a catastrophic injury cannot return to the quality of life that they experienced before their injury. Usually, these injuries require surgical treatments, life-long care, extensive rehabilitation, and daily help to perform basic life tasks.
Examples of Catastrophic Injuries
A catastrophic injury is often a severe injury to the spinal cord, brain, or spine and may include skull fractures or significant burns. Common to all of these catastrophic injuries is that they generally involve some type of disruption to the central nervous system or the brain, which in turn affects other parts of the body.
Some specific types of catastrophic injuries include:
Traumatic brain injury: This type of injury can lead to life-long cognitive dysfunction that can result in emotional problems, abnormal speech, and limitation of mobility or other physical functions.

Severe burns: Damage to the skin or deeper tissues can result in limb loss, disfigurement, infections, blood loss, and permanent disability, depending on the extent of the burns.

Limb loss: An amputation of a limb caused by some sort of trauma can result in emotional and physical pain and extreme challenges for the victim and their family.

Spinal cord injury: When there is damage to any part of the spinal cord or the nerves of the spinal canal, this can result in complete or partial paralysis, circulatory issues, chronic pain, spasms, respiratory problems, and loss of bladder and bowel control.

Internal organ damage: These catastrophic injury accidents often lead to internal bleeding or rupture in the kidneys, liver, spleen, or bowels, which can be life-threatening without immediate medical attention.

Back injuries: Catastrophic injuries can result in fractured or compressed vertebrae, lumbar or cervical herniation, disc injuries, nerve damage, and nerve compression. Such injuries can lead to problems with mobility, lifelong pain, and loss of sensation in parts of the body.

Paralysis: This usually occurs when a part of the body has lost some of its muscle function. Paralysis is caused by the body's inability to pass nerve signals that direct movement, often occurring after a spinal injury or brain injury. Paralysis is usually accompanied by loss of sensation and other bodily functions, and requires extensive rehabilitation.
These are only examples of the types of injuries that can result from a catastrophic injury accident. Other injuries that can have devastating effects on the victim include severe fractures, blindness, loss of a fetus, nerve damage, and more.
What Are the Long-Term Effects of Catastrophic Injuries?
Often, catastrophic injuries are permanent and victims have to live with the effects for the rest of their lives.
The impact that these injuries can have on a victim include:
A permanent disability or loss of function.

The inability to gain meaningful employment.

The need for lifelong assistance, at-home care, or specific accommodations.

The need for prosthetic devices.

Permanent reliance on prescription medication.

The need to use assistive devices to get around such as wheelchairs or walkers.

Permanent disfigurement.

Permanent scarring.
Sadly, after these catastrophic injuries, the victim may never recover physically or emotionally and, along with their injuries, have to also suffer through severe depression, anxiety, and emotional turmoil.
What Type of Medical Treatments Are Generally Required for Catastrophic Injuries?
There are many different types of medical treatments designed to help with catastrophic injuries, and the particular treatments a victim receives will depend on their injury. However, because catastrophic injuries are extensive, the necessary medical treatments usually end up being quite costly, and some victims require continuous treatment for long periods of time.
Catastrophic injury victims may receive one or more of the following treatments:
Emergency medical care required to prevent further injuries.

Operations or multiple surgeries due to the injuries involved.

Skin grafts for severe and extensive burns.

Physical therapy or rehabilitation services to help with a lost function in a part of the body.

Prescription medication to manage pain.
How Do Catastrophic Injury Accidents Occur in Brooklyn?
Many types of accidents can result in catastrophic injuries.
However, the types of accidents that most commonly lead to catastrophic injury include the following:
Falls from significant heights;

Medical malpractice accidents;

Recreational activities or sporting accidents;

Defective drugs; and

Defective products.
Consequences of Catastrophic Injury Accidents
Generally, catastrophic injuries require long periods of hospitalization and life-long medical treatments. The victim often cannot go back to work and, in some situations, they can no longer take care of themselves and have to rely on daily help.
As a result, catastrophic injuries can result in the following expenses and damages:
Medical bills, including emergency medical expenses and continuing medical care;

In-home care;

Prescriptions medications;

Counseling services;

Physical therapy;

Medical equipment including wheelchairs, at home lifts, or home hospital beds;

Lost wages;

Diminished earning capacity;

Pain and suffering;

Emotional distress;

Mental anguish; and

Disfigurement.
In addition to some of the more immediate problems that accompany a catastrophic injury, some effects can develop long after the accident occurs. Consider a victim who suffered a traumatic brain injury. Even though on the surface they may look like there is nothing wrong, they may experience memory loss, mood changes, cognitive problems, and even horrific headaches that can impact their career and personal relationships over time.
Negligence and Catastrophic Injury Accidents
One of the most common reasons that people sustain a catastrophic injury is due to another person's negligence.
In these cases, to show fault, the victim needs to prove:
The negligent party had a duty of care to the victim.

The negligent party breached this duty.

As a result of this breach, the victim sustained injuries.

These injuries caused the victim's damages.
To establish negligence in your case, your attorney needs to prove by a preponderance of the evidence that the at-fault party owed you a duty of care and breached this duty. They must also show that this breach was the actual and proximate cause of the harm to the victim, and it resulted in their actual damages.
The preponderance of the evidence standard generally means that more than 50 percent of the evidence indicates the victim's claim is true. And at times, this may require that the victim hire experts to testify about certain aspects of the accident. For instance, in a motor vehicle crash involving catastrophic injuries, the victim may need an accident reconstruction expert to help prove the other party's liability by reconstructing the sequence of events that led to the accident and the victim's injuries.
As you can see, proving negligence requires compiling extensive evidence. However, working with an experienced Brooklyn catastrophic injury attorney can provide you with the assistance you need to gather this important and relevant evidence to prove that the other party was negligent.
What Factors Can Affect the Amount of Compensation in Your Brooklyn Catastrophic Injury Claim?
As each catastrophic injury accident is unique, the amount of compensation each victim receives varies.
The damages you might collect in your own case are dependent on several factors, including:
The extent of your medical injuries: will you require multiple surgeries or other major or long-term medical treatments?

How long were you in the hospital after the accident?

Can you work?

Will you ever work again?

Do you need any form of physical therapy?

How long will you require medical or personal care?

Can you perform normal daily functions without help?

What quality of life are you looking at?

Will you need a new home or to modify your home to accommodate new disabilities?

Will you continue to experience pain for the rest of your life?

How was your family affected by the injury?
Your attorney can go over these factors with you and help figure out the maximum compensation you can seek.
The Time Period to File a Brooklyn Catastrophic Injury Claim
If you suffered a catastrophic injury in Brooklyn, you have three years from the accident date to file a claim. If you miss this deadline, you may be barred from collecting any compensation for your injuries. It is also critical to consider that the exact deadline depends on the facts of the case, and this period can be shortened or extended. That is why you must speak with an attorney as soon as possible.
Besides, waiting too long to file a claim can hinder your case. Over time, memories of the accident will fade, witnesses will no longer be available to testify, and evidence can disappear.
Our Brooklyn Catastrophic Injury Lawyers Answer Your Questions?
If you or a loved one are the unfortunate victim of an accident, your first concerns are your health and well being. That concern grows exponentially when you suffer catastrophic injuries, where your life may be on the line. A catastrophic injury is any serious and permanent injury. This often results from a serious accident where life-threatening injuries exist.
If you or a loved one has suffered a permanent injury from an accident, you may have many questions about what comes next, especially if you cannot return to work. Understanding what comes next and how you recover both physically and financially raises concerns.
An experienced Brooklyn catastrophic injury lawyer can help guide you through the process and get you every dollar you deserve. Your ability to recover maximum compensation for your injuries can depend on the lawyer you choose to represent you. Make sure you choose a lawyer with experience in catastrophic injury claims as these are more complex than a regular personal injury claim.
To help you in your search and to better understand what comes next, we have put together some common questions. Below, you will find answers that we hope gives you some peace of mind and insight into your next steps.
---
Why Do You Need the Brooklyn Legal Team of Jacoby & Meyers, LLP Helping You?
Catastrophic injury accidents are complicated, stressful, and require a lot of detailed analysis. As a Brooklyn catastrophic injury accident victim, you are already dealing with enough. You should not have to worry about tedious legal proceedings on top of everything else. If you choose to retain the Brooklyn personal injury lawyers of Jacoby & Meyers, LLP, you can rest assured they will be ready to fight on your behalf from start to finish.
Our attorneys can:
Collect evidence: To succeed in a catastrophic injury claim, you need to collect sufficient and reliable evidence. Our legal team knows how to do this and can get to work right away gathering critical documents, interviewing relevant witnesses, figuring out who was involved in your accident, and how this injury might have been avoided.

Call in the experts: Our legal team knows that the court may need help understanding the extent and the nature of your injuries and damages. That is why we make it a point to retain expert witnesses such as doctors, engineers, accident recreationists, and economists who can help prove the other party's liability and the costs you had to shoulder as a result of the accident.

Handle insurance company communications: Insurance companies want to make money, and they do this by offering you less than you need or denying your claim altogether. Your attorney can take over these communications and ensure that you do not say anything that could end up hurting your case.
If you or a loved one has been injured in a Brooklyn catastrophic injury accident, remember you do not have to go through this horrific ordeal on your own. Contact the law offices of Jacoby & Meyers, LLP today, start a chat with one of our live representatives, or call our firm at (877) 565-2993. Let us go after the justice that you deserve.
Brooklyn Office
1711 Kings Highway
Brooklyn, NY 11229
1-877-488-1707
Client Testimonials
Review: 5/5
★ ★ ★ ★ ★
"The team and Jocoby & Meyers are excellent. They make sure the client is well taken care of. They are great with communication and they take their time to make sure the client is satisfied. Will definitely recommend."
Review by: Danielle H.
Check out some of our other reviews.