Our city has one of the largest mass transit systems in the country. The vast majority of subway and Amtrak train rides happen without incident, and overwhelmingly freight trains cross roads without colliding with cars. Occasionally, however, accidents happen and people get injured.
Train accidents happen for many reasons. Most of the time human error is involved. No matter what caused your accident, you have suffered. If you or a loved one has suffered an injury in a train accident, whether you were a passenger, standing at a platform, or in a vehicle, the law may entitle you to compensation. Speaking with an experienced Brooklyn train accident injury lawyer at Jacoby & Meyers, LLP, as soon as possible after your train accident can give you the best chance of making a complete recovery.
"I highly recommend this law firm, very responsible and keep [on] top of your case."
-La G.P. 
★★★★★
Brooklyn Train Accident Causes
Train accidents happen for many reasons. Often, however, the accident was avoidable. That makes suffering injuries in a train accident even more frustrating. Suffering the emotional and physical pain you've experienced was entirely avoidable. While every train accident is unique, there are some common causes of train accidents that your legal advisor will look to first.
Human Error
Human error can manifest in different ways. It could be the fault of an inexperienced or distracted conductor. Even conductors who have been working on trains for many years can still become distracted, just like even the most experienced drivers.
Human error often results from fatigue. Conductors and other train operators work long, hard hours. If they are exhausted, they are more likely to make mistakes and may not operate their train safely and effectively.
Negligence
Negligence can take many forms. When a train operator, company, maintenance person, or any other individual behaves in a careless or unsafe manner, their negligence can cause a train accident. For example, if a train maintenance technician failed to properly secure a wheel in place and that wheel came off, causing an accident, the maintenance worker's negligence probably caused the accident. The maintenance company that employs the worker may have also been negligent in this example.
The only way you will know for sure whether someone's (or some company's) negligence caused your accident is by speaking with a skilled and knowledgeable train accident attorney in Brooklyn as soon as possible.
Mechanical Failure
Sometimes, accidents happen without a person directly causing them. A mechanical failure can sometimes occur. For example, this could happen if a rail crossing guard failed to alert vehicles that a train was approaching. Maybe the lights did not flash and the arm did not come down, so cars entered the tracks right in front of the train.
Trains are heavy and complex machines. Without all of their components working together, accidents can happen. When they do, injuries are often extremely serious and may even cause death. An experienced train accident attorney can investigate whether a mechanical failure caused your train accident, and determine whether the manufacturer may be liable for selling a faulty product, or a maintenance technician may have failed to properly repair the train.
Defective Tracks
The country's train system is old and tracks are constantly being upgraded and replaced. But this is a slow process. Not only can tracks become damaged over time, debris from trees or trash can obstruct a track, putting trains at risk of derailment. Conductors must be aware of their surroundings and see the potential dangers, and maintenance crews must keep tracks clear of debris.
Speeding
Just like with cars, speeding is a common cause of train accidents. Also just like cars, trains have speed limits they must adhere to on the track.
Trains are very large vehicles and if they take a corner too fast, they can derail. That's why speed control is extremely important, especially around turns and in populated areas. When trains derail, they can cause extreme injury and death to passengers, pedestrians, vehicle occupants, and others who may find themselves in the train's path. An experienced train accident attorney can investigate your accident to determine whether speeding was involved.
Determining Fault in Brooklyn Train Accidents
When a train accident happens, the Federal Railroad Administration has the authority to oversee and manage train accident investigations. Trains have many moving parts, many individuals come into contact with each train, and many things can go wrong and cause an accident. That's why having a centralized investigation team is important. Train accident experts work hard to figure out with as much accuracy as possible why the train accident happened. But they may not always live up to this goal. There may be many factors that contributed to the train accident in which you suffered injuries, and the Federal Railroad Administration may not complete their investigation as quickly as you might want.
That's why you need to partner with a skilled Brooklyn train accident injury attorney. Your lawyer will not only advocate for your best interests, but the right legal advisor will also have the resources you need to help you recover every dollar you deserve. Those resources include train accident experts of their own. These experts work quickly so you and your legal team know as soon as possible who is to blame for your injuries. Then you and your lawyer can work to hold them liable for all of your medical bills and financial losses.
Collecting Damages After a Brooklyn Train Accident
To collect damages from the at-fault party in your train accident, you will need to file a Brooklyn train accident claim for damages.
Through this process, your lawyer may try to collect a range of compensation for you, including:
Present and future medical bills;
Pain and suffering;
Emotional distress;
Lost wages;
Lost earning potential;
Loss of companionship;
Loss of enjoyment;
Rehabilitation costs; and
Home renovation costs.
Train accidents can cause serious and life-altering injuries. Your ability to recover maximum compensation for your suffering may depend on the lawyer you choose to represent your best interests.
Your lawyer should advise you about what compensation you will need going forward. Based on the severity of your injuries, you may face the majority of your accident-related financial burden in the future. That may sound stunning when you see the massive pile of medical bills already sitting on your kitchen table. But if your injuries require you to reduce your work hours or your injuries are so severe that you cannot ever return to work, that will affect your and your family's financial outlook far into the future.
Think about everything you might face during your recovery and possibly for the rest of your life:
Multiple surgeries;
Extended hospital stays;
Inability to work at all or full-time;
In-facility rehabilitation; and
In-home care.
Working with your lawyer and your lawyer's medical experts, you can get a full understanding of the financial burden you may face. Your lawyer will help you create an accurate estimate of your future medical and financial needs. This will give you and your lawyer a better estimate of how much money you need to collect to make sure you do not pay a penny out of your own pocket.
You did not cause the train accident and you should not bear any responsibility for paying your accident-related medical expenses. You should also not have to worry about how you will continue to pay your regular bills or provide for your family. Bearing the financial burden of the accident should be the sole responsibility of the at-fault party.
Brooklyn Train Accident Settlement Negotiations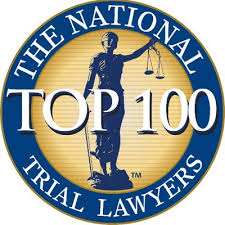 Your lawyer will need to create an accurate estimate of your present and future accident-related expenses to negotiate with the at-fault party. Many companies and individuals may have contributed to your train accident. Each of them may have their own insurance company. Soon after your train accident, you may get a call from one or more of these insurance companies offering you a quick settlement.
This may excite you and you may want to jump at the chance to get a quick settlement so you can pay the medical bills you have already incurred. Unfortunately, this settlement offer may only be in the insurance company's best interests. Think about why they offered you such a quick settlement—they want to make you go away for as little money as possible. They do not care about your recovery or whether you go bankrupt paying your medical expenses.
Insurance companies are in business to make money and if they pay out the full value of every claim, they will lose money. That's why they may pressure you to take the settlement without speaking to a lawyer. They may even tell you that you will get more money without a lawyer. That's simply not true.
Working with a trusted Brooklyn train accident attorney, you have a better chance of recovering more money for your train accident injuries. Because your lawyer understands the games insurance companies play and because your lawyer has successfully helped other train accident victims, they know how to help you, too. Your lawyer can be the legal advocate you need, standing up to the big insurance companies and helping you collect maximum compensation for your injuries.
If you have received a settlement offer from an insurance company after your train accident, do not sign it until you have spoken with a lawyer. If you do sign the offer, you will waive your right to bring any future claims against the insurance company for your injuries. That means months or years later, if you realize the settlement funds have run dry but you still have medical expenses, it will be too late. You may have no other option than to pay your medical bills out of your pocket. Do not let this happen to you. Work with an experienced train accident injury lawyer in Brooklyn who can help you maximize your recovery.
Act Fast After Your Brooklyn Train Accident
You also need to act fast. You only have three years from the date of your injury to bring a Brooklyn train accident claim for damages against the at-fault party. You might think three years is a long time, but it can go by fast when you are recovering from a serious accident. If you miss this important deadline, there is not much you can do. You will have to pay out of pocket, shouldering the financial burden for injuries you did not cause.
To avoid this tragic situation, speak with a seasoned Brooklyn train accident lawyer today. Your lawyer can work to ensure you meet this and all other strict deadlines. Your lawyer also serves as a beacon of hope for you. They take the stress and worry of the legal complexities off your shoulders, allowing you the chance to focus all of your effort and energy on your health and well being. While you focus on getting better, your trusted legal advisor works tirelessly to recover every dollar you deserve.
Get the Legal Help You Need in Your Brooklyn Train Accident Claim
The lawyer you choose can make a difference in your ability to recover maximum compensation for your train accident injuries. You need a lawyer with the resources to stand up to big insurance companies and take your case to trial.
While most Brooklyn train accident claims settle out of court, sometimes insurance companies refuse to settle for a fair and reasonable amount. When that happens, you may need to go to trial to get the compensation you need to make a complete recovery from your train accident injuries. You do not want your train accident trial to be the first for your lawyer and you want your lawyer properly prepared. Even during settlement negotiations, the personal injury attorneys at Jacoby & Meyers, LLP begin preparing for trial, conducting investigations, and speaking with witnesses and medical experts. On the chance that we need to take your case to trial, we do not want there to be any delays.
If you or a loved one has suffered injuries in a train accident, speak with a trusted and experienced Brooklyn train accident lawyer today at Jacoby & Meyers, LLP. Your ability to get back to your regular life can depend on when you make this call. Do not delay another day. You can reach us at (877) 565-2993, through our online contact page, or during a webchat with one of our live representatives.
Brooklyn Office
8701 3rd Avenue
Brooklyn, NY 11209
1-877-488-1707
Client Testimonials
Review: 5/5
★ ★ ★ ★ ★
"The team and Jocoby & Meyers are excellent. They make sure the client is well taken care of. They are great with communication and they take their time to make sure the client is satisfied. Will definitely recommend."
Review by: Danielle H.
Check out some of our other reviews.