You can seek compensation if you've sustained injuries in a car accident. The amount you can recover depends on many factors, including the severity of your injuries, the evidence you can present, and your legal team.
Many work with a car accident attorney to maximize their chances of obtaining fair compensation. With legal experience, strong evidence, and sufficient time on your side, it's possible to recover a significant amount to cover economic and non-economic damages after a car accident.
Let's consider how much you should expect from a car accident settlement.
No-Fault States and Their Nuances
If you sustained injuries in one of the 12 no-fault states, your Personal Injury Protection (PIP) insurance is the first place to turn to for damage recovery. This type of insurance kicks in regardless of who is responsible for the accident.
It usually covers:
Medical expenses
Lost wages
Funeral and burial expenses
This insurance works for the driver and anyone else in the vehicle at the time of the accident. However, it doesn't always reimburse all medical bills or lost wages. Additionally, PIP only covers a part of future medical expenses and lost wages.
Depending on the state, PIP can pay for
Lost income (not always 100 percent)
At-home assistance (a certain amount per month)
Funeral and burial expenses (up to a certain amount)
PIP insurance doesn't cover:
Future medical expenses (after a certain period)
Future lost wages or loss of earning capacity (after a short period)
Non-economic damages
While you may purchase additional PIP coverage, only a few drivers do it. That's why damages in a serious car accident often exceed the amount your PIP policy can cover.
After a car accident, you need to evaluate the amount of current and future damages. If it exceeds the amount covered by your PIP policy, you can consider taking further legal action, but only if your injury is serious.
Serious Injury Threshold
In no-fault states, you can file a personal injury lawsuit after a car accident only if the injury you sustain meets the serious injury threshold. The definition of serious injury can differ from state to state.
It may include:
Death
Significant disfigurement
Loss of an unborn child
Loss of a body organ or its function
Limited use of a body function or system
Medically determined injuries preventing a person from doing regular daily activities for 90 days out of 180 days following the injury.
If your damages are so high that they exceed the PIP coverage, your injuries most likely qualify as serious. However, you need to make sure they meet the threshold. Otherwise, you can't sue the at-fault party, no matter how high your expenses are.
At-Fault Party's Liability Insurance
If your injuries are serious, you can file a claim with the at-fault party's insurance company to receive compensation. The driver's mandatory liability insurance should cover this.
For example, a standard liability insurance policy in New Jersey covers $15,000 per person and $30,000 per accident. In New York, it's $25,000 and $50,000, respectively.
You must make your case to the at-fault party's insurance company to receive this money by presenting substantial evidence, including expert witness testimony.
The at-fault party's insurance company may try to minimize your settlement. You may need legal experience to conduct successful negotiations.
You can file a lawsuit if the insurance provider refuses to offer a fair settlement or your damages exceed the policy limit.
What if My Injury Isn't Serious?
If your injury doesn't qualify as serious, you can't file a personal injury lawsuit in no-fault states. Your insurance can kick in if your medical expenses exceed the PIP coverage.
In different states, the PIP insurance limits are different. They can vary from $10,000 to $50,000. If your injuries are mild, this amount will likely cover your expenses.
Settlements in the At-Fault States
You can file a claim with the at-fault party's insurance company in at-fault states. If the company offers you a fair settlement, you can accept it immediately.
If not, your lawyer can:
Negotiate. If you have strong evidence to back your claim, you can negotiate until the insurance company makes a fair offer.
Go to court. If the insurance company doesn't make a fair offer, you can take the case to court.
Most car accident cases settle out of court. Even if they end up in court, you can settle during the trial.
If the at-fault party is uninsured, you can file a lawsuit against them directly. Before doing this, you must investigate to identify all the at-fault parties. Your attorney can advise you on how to proceed if several parties contributed to your accident.
What Does It Mean to Accept a Settlement After a Car Accident?
The losses of suffering preventable injuries in a car accident will come with a major price tag for victims and their families. The settlement is an arrangement made outside the court system to compensate the victim for their damages with a payment from the liable party's insurance company or their own insurer, depending on the situation. Negotiated settlements are used to resolve most personal injury cases resulting from car accidents in New York and New Jersey, even when the injuries are severe.
Accepting a settlement does come with particular conditions. In exchange for payment, car accident victims must waive their legal rights to pursue more compensation by filing a lawsuit or continuing with any pending litigation. Once all the parties have signed the settlement contract, the case is over, and there is no going back. That means claimants should not agree to a settlement unless it provides them with fair and reasonable compensation.
Having a knowledgeable car accident attorney assess the settlement offer and negotiate on your behalf can be the deciding factor between getting your damages covered or ending up with less than you deserve. Ideally, the settlement amount should be close to what would have been received if the case had advanced to a court trial.
Factors Determining the Value of a Car Accident Claim
The amount of money victims can expect to recover after a car accident depends on several specific factors unique to each case, which is why there is no such thing as an average settlement. In general, the more severe your injuries are and the more significant impact they have on your life, the more money you would be able to claim in damages.
Severity is measured with variables like:
The length of your hospital stay
The length of your recovery time
Whether the physical or cognitive impairments you suffered are temporary or permanent
How much your injuries affect your ability to perform basic daily tasks
Whether you need rehabilitative therapy
The effect of your injuries on being able to work
An experienced lawyer can work with you to assess the harm you have suffered from the accident and translate it into a monetary amount that can provide fair compensation. The most important factors in determining the settlement you can expect will include:
How Much Should I Expect From a Car Accident Settlement?
Some car accidents can end in multimillion-dollar settlements, while others may not even cover current expenses. Factors that can swing the pendulum either way include:
Injury Severity
The key factor affecting any personal injury settlement is the extent of your injuries. If your injuries are severe, require extensive treatment, and lead to temporary or permanent disabilities, your treatment expenses are higher. So is the compensation.
To prove your injuries, you must:
Visit the doctor immediately after the accident. Even if you don't feel sick, you may still be hurt. Some injuries don't manifest themselves for several hours or even days after the crash.
Follow doctors' advice. If you don't stick to the treatment diligently, the at-fault party's attorney can argue that you aren't as hurt as you claim.
Provide all medical evidence. You need to back your medical expenses with evidence. Collect all medical bills, prescriptions, and doctor's reports.
Record your injuries. Photos and videos of your injuries can also work as evidence when proving their severity and consequences.
If you choose to work with a personal injury attorney, they can give you valuable advice about the type of evidence that best proves your injuries.
In no-fault states, if you plan to collect compensation beyond PIP coverage, you will likely need an expert witness to testify to the extent of your injuries. You may also need this testimony to strengthen your case in at-fault states.
Evidence Integrity
When you file a claim with the insurance company or a lawsuit against the at-fault party, you need to back each penny you ask for with evidence.
Evidence in a car accident claim can include:
Medical bills
Doctors' reports
Eyewitness testimony
W-2 forms
Expert witness testimony
Photos and videos of injuries
X-rays, CT scans, MRI reports
Testimony of friends, family, co-workers
Camera footage from the scene of the accident
Anything you can provide to back your request for compensation can work. Your attorney can help you collect the right evidence and present it to the insurance company or the court.
You must remember that insurance companies work hard to avoid paying settlements. Adjusters may try to minimize your reimbursement amount.
It's up to you and your lawyer to provide high-quality evidence and negotiate a fair settlement. To do that, you must start collecting evidence right after the accident. Otherwise, some of it made lose quality or disappear.
Legal Expertise
Any personal insurance claim requires a professional approach. To maximize your settlement or payout, you must build a strong case and present it to the judge and the insurance company.
Doing this without legal experience can be complicated. You are likely to make mistakes that end up being costly. That's why many victims choose to work with personal injury attorneys.
These legal professionals usually don't charge for their services unless they win the case. It means you only have to pay them after getting a settlement.
Ability to Work
If your injuries are keeping you from returning to work for some time or preventing you from fulfilling the same responsibilities you did before the accident, your settlement claim can increase.
In no-fault states, PIP insurance covers wages you lost due to the accident and wages you may lose for some time in the future.
If you have a permanent disability or any other serious injury, you can sue the at-fault party for the loss of earning capacity.
The amount you can recover for the loss of earning capacity can depend on your previous wages and your ability to perform any work in the future. You may need to hire an expert witness to help prove your right to these damages.
Pain and Suffering
If you can prove that your injuries meet the serious injury threshold, you can likely sue the at-fault party for pain and suffering.
Pain and suffering (also called non-economic damages) are a big part of a personal injury settlement.
These damages usually include:
Emotional anguish
Pain
Loss of consortium
Loss of quality of life
Loss of emotional support
You can't measure these damages with medical bills and other tangible evidence. To prove your right to them, you may need testimony from expert witnesses, family members, co-workers, and other people who understand how the accident changed your life.
You must prove your right to non-economic damages. If you do, the size of your settlement can increase significantly.
Statute of Limitations
If you have a basis for suing the at-fault driver, consider doing it as soon as possible. Otherwise, the time you have to do so may expire. The time the law sets for filing a lawsuit varies from state to state. In some states, it can go up to five years, while in others, it's only two.
The longer you wait to file a claim, the more chances you face legal issues. If the time granted by the statute of limitations is up, the at-fault party can ask the judge to dismiss the case. The judge is highly likely to do so.
Statutes of limitations come with several exceptions that usually have to do with the plaintiff's age (if they are a minor at the time of the accident) or the at-fault party's presence in the state. Consult an attorney to determine whether any available exceptions apply to your case.
Settlement versus Trial
Once you file a lawsuit, you have two options, accept a settlement (if any are forthcoming) or proceed to trial.
If you build a strong case, the defendant will likely offer you a settlement instead of allowing the case to go to trial.
A settlement can be a preferable course of action for both parties. You can recover money faster while the defendant doesn't risk paying more if the jury rules in your favor.
You can accept a settlement at any time during court proceedings. However, you need to make sure that the amount is fair.
If the case proceeds to trial, it's hard to predict the final decision. If you have high-quality evidence and an experienced attorney, you can improve your chances of winning the trial and getting high compensation.
Getting a Fair Settlement After a Car Accident
The toughest part about getting a fair settlement after a car accident is knowing what steps to take. Many victims recovering from serious injuries don't have enough time or emotional stamina to handle rigorous legal action.
They end up settling for lower amounts, missing lawsuit filing deadlines, failing to gather evidence on time, and much more. Working with a personal injury attorney can help you avoid serious errors and improve the chance of getting a fair settlement.
If you aren't sure what steps to take next, you can contact a legal firm that offers a free case evaluation. A car accident lawyer can help you figure out how to proceed with your case.
The Skills Of The Car Accident Lawyer Handling Your Case
Securing a reasonable settlement for your car accident injuries will depend on being able to navigate the legal process and demonstrating the full extent of your damages.
Your attorney's skill will play a crucial role in helping you recover compensation by building a solid case, negotiating with insurers on your behalf, and advocating for your best interests during every step. Having legal representation also relieves the burden of navigating paperwork, deadlines, and complicated legal procedures, which allows victims to focus their energy on recovery.
On average, car accident victims that have an experienced lawyer handling their case are able to recover larger settlements than claimants that try to manage the process by themselves.
How An Attorney Can Help You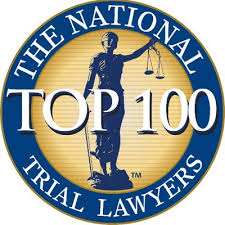 After being in a serious car accident, finding the right lawyer to handle your case can make the difference between accepting a lowball settlement offer and getting the reasonable compensation you need to get life back on track.
Even if you have already begun the process and received your initial settlement offer, your personal injury lawyer can evaluate the terms and help you determine if it is in your best interests to accept. Crucially, an experienced attorney will also have the skills to negotiate on your behalf by substantiating the extent of your damages and arguing for more favorable compensation.
In cases with very severe injuries where the settlement offer does not even begin to cover the victim's economic and non-economic damages, a lawyer can escalate your case by filing a lawsuit in court.
Contact a car accident lawyer today to get started. Reputable car accident lawyers represent clients on a contingency basis, so you will not pay any upfront costs or hourly fees. Instead, the law firm deducts a percentage of the amount they recover for you. This makes a lawyer an accessible and low-risk option for car accident victims looking to place their claim in the strongest possible position for recovering a fair settlement.
Personal Injury Law