Newark Catastrophic Injury Lawyers
Any accident leading to an injury can traumatize you. But some accidents rise to the level of leaving victims with catastrophic injuries, bearing life-changing consequences and immense costs and burdens.
Catastrophic injuries often result in physical, emotional, and financial harms not only to victims, but to family and close ones as well. Catastrophic injuries put an incredible amount of stress on a whole family, as they must get used to their new normal of helping their loved one get through long-term medical treatments for permanent impairments, never-ending medical bills, and a completely different lifestyle.
If someone else's negligent, reckless, or intentional actions resulted in catastrophic injury to you or a loved one, you need legal assistance that you can trust. At Jacoby & Meyers, LLP, we have helped countless catastrophic injury victims fight for justice and the fair compensation they deserve.
If you've suffered a catastrophic injury in Newark due to another's wrongdoing, our skilled catastrophic injury lawyers are here for you. Call today for a free case evaluation. In the meantime, read on for information about catastrophic injuries and answers to some of the most common questions victims have.
Jacoby & Meyers, LLP – Ready to Represent Newark Catastrophic Injury Victims
Jacoby & Meyers, LLP was founded in 1972 to provide those injured due to no fault of their own with the highest-quality legal representation. To this day, our firm represents victims who have been injured in all types of claims and provides them the compassionate and straightforward legal representation they need.
We understand the massive disruption a Newark catastrophic injury has on a victim's life.
To make sure this doesn't get in the way of ensuring you don't miss a chance for the best legal representation to recover the compensation you deserve, Jacoby & Meyers, LLP makes sure to provide you with:
Free answers to all of your questions
Free visits to the hospital or your home to discuss your accident
Free, 100 percent secured access to your case files through our website
With over 50 years of experience, our legal team provides Newark catastrophic injury clients with the legal representation they need and deserve.
We have obtained millions of dollars on behalf of our clients through settlements and court awards, including some of our recent results:
$8,323,000 settlement for a birth medical malpractice case
$5,700,000 jury verdict for a runaway school bus accident
$5,000,000 settlement for a motor vehicle accident
$5,000,000 verdict for nursing home abuse
$4,000,000 verdict for a medical malpractice incident
$3,250,000 settlement for a fire death
While we can't guarantee any exact result in your case, when you work with Jacoby & Meyers, LLP, we can assure you that we'll fight for every dollar you deserve. CONTACT us today to discuss your compensation.
What Exactly Are Catastrophic Injuries?
The U.S Government Publishing Office defines a catastrophic injury as a serious injury that permanently prevents an individual from performing any gainful work. These injuries usually occur to the spinal cord and brain. They may result in skull fractures, hearing or sight loss, or loss of a limb. When you sustain a catastrophic injury, you can be looking at long-term and debilitating injuries or ones that caused a significant deformity.
While many injuries qualify as catastrophic, some of the more common ones include:
Traumatic brain injury
Head and neck trauma
Internal bleeding
Internal organ damage
Amputations
Spinal cord damage
Quadriplegia or paraplegia
Toxic chemical poisoning
Drowning
Blindness
Deafness
Severe burns
All of these injuries can leave victims dealing with debilitating pain and figuring out how to live a new life with the limitations imposed by their injuries. Victims of catastrophic injury typically face years of rehabilitation therapy and extensive medical bills, and some never work again. These victims shouldn't be left helpless. That is why, following your accident, you must contact a skilled catastrophic injury attorney at Jacoby & Meyers, LLP as soon as possible. Our legal team can get you the legal assistance you need to take on these devastating repercussions and fight for the compensation you deserve and need to move on with your life.
Common Causes of Catastrophic Injury Accidents in Newark
Figuring out who can be held accountable for your Newark catastrophic injury accident starts with identifying the causes of the accident.
Motor vehicle collisions involving passenger vehicles, motorcycles, and pedestrians are among the most common catastrophic injury accidents in Newark.
Other common causes include:
Trailer accidents
Work injuries
Construction injuries
Violent acts
Fires and explosions
Dangerous or defective products
Given the chaotic or complex circumstances under which Newark catastrophic injury accidents tend to occur, you might not know what happened and who harmed you. To ensure you identify all potentially responsible parties, you want to work with an experienced Newark catastrophic injury lawyer, who will know where to look right away to identify causes and potentially liable actors.
Our team at Jacoby & Meyers, LLP can promptly investigate your accident, secure the necessary evidence needed to show liability and damages, and pursue the financial recovery you deserve.
Potentially Liable Parties in a Newark Catastrophic Injury Accident
If you have suffered a catastrophic injury in Newark, you may hold accountable any party responsible for compensating you for the expenses and impacts of your injury.
The most common parties responsible for catastrophic injury accidents include:
Negligent or reckless drivers who caused your injuries because they were speeding, driving while intoxicated, or not paying attention to the road.
Home or property owners, if your catastrophic injury occurred on their premises due to a safety hazard they failed to address
Product manufacturers whose defective product caused catastrophic injury
Physicians who failed to diagnose your illness, medical condition, or injury, or failed to provide you the proper treatment you needed, resulting in injury.
Employers who fail to create or maintain a safe working environment for their employees, leading to catastrophic injury.
Any individual who may potentially bear liability for your catastrophic injury needs to be investigated for their role in the accident. As each case is different, the potentially liable actors will depend on the unique facts of the case. Many times, it isn't immediately apparent who is responsible for your catastrophic injuries.
This is yet another reason to hire an experienced Newark catastrophic injury attorney. Our legal team at Jacoby & Meyers, LLP can conduct a thorough investigation of your accident to determine the parties responsible for the harm you sustained, and ensure you seek the full extent of compensation each of them may owe you.
Actions You Need to Take After a Newark Catastrophic Injury Accident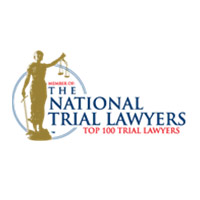 The aftermath of any Newark accident tends to be chaotic and stressful. But when your accident involves a catastrophic injury, it can be completely overwhelming. Quite often, victims of these catastrophic injury accidents have no idea what to do next. But there are important steps you need to take after catastrophic injury accidents, to secure not only your health and safety but your legal rights as well.
For these reasons, you, your family, or close ones must take a proactive role following your accident and:
Contact 911
If you can, call 911 immediately. This will get Newark EMS on their way and also get law enforcement to arrive on the scene and get the accident on record.
Once these emergency services arrive, the paramedics can tend to your needs, while the police can take notes, photographs, and collect other evidence from the accident, such as witness statements. All of these can be critical evidence in any later claim you bring. You must obtain a copy of this police report as soon as it is available. This report can provide you with critical evidence regarding the accident and indicate what happened and who may have been responsible for your injuries.
Collect Evidence and Witness Statements From the Scene
If the scene is safe and you or someone you are with can do so, collect evidence yourself. This may include taking pictures and videos of the area and your visible injuries. If the accident resulted from a car crash, take photos of the vehicles involved, skid marks on the road, the position of these vehicles, the weather conditions at the time of the accident, and any other details that can show what happened. You may also ask anyone who saw the accident to provide a statement of what they witnessed. If you do, get their name and contact information.
By their nature, catastrophic injuries often leave a person completely unable to collect evidence. If you can't collect evidence, you shouldn't worry. But you will want to contact a Newark catastrophic injury attorney as soon as possible so that they can get to investigating the matter before any available evidence fades or witnesses become unreachable.
Get Medical Attention
Even if your injuries appear relatively minor following the accident, promptly get examined by a physician. Certain catastrophic injuries, such as head and brain trauma, can take days to even weeks to manifest. The longer the injury remains undiagnosed and untreated, the more damage it may cause.
In addition, getting this medical attention can be vital to your catastrophic injury claim. Insurance companies will try to find anything they can to deny or minimize your claim. If you fail to seek treatment by a doctor after an accident, an insurance company may argue that the injuries the accident actually caused were not that serious or resulted from a subsequent event.
Relatedly, they may argue that you are responsible for the severity of your injuries because you failed to get medical treatment that could have mitigated the damage. Getting immediate medical treatment can also strengthen your claim. When you get a physician's examination, they document your injuries and the cause of these injuries in their medical report, providing you with a direct link between the injuries you suffered and the accident.
Be Careful What You Say
If you discuss the accident with others at the scene, be careful about what you say. Avoid making any statements about fault for anything that happened. Even apologizing could damage your case later on, either in terms of establishing another party's liability or establishing how much of the fault you may bear, thus lessening the amount of your recovery.
Don't post anything about your injuries and the accident online or on your social media accounts. A defense team can easily find these posts and use them as evidence against you.
Maintain a Case File
Make sure you keep a file of all your bills, documents, and reports regarding your catastrophic injury accident. Try to have this file updated with notes throughout your healing process regularly. These details can help prove the severity of your injuries and the financial losses you endured.
If you can, also try to keep a journal of the accident or have someone do it for you. Over time, the memory of the specifics of an incident tends to fade. If you write down the necessary details of the incident immediately after they occurred, you can preserve your observations of the facts and give your lawyer leads to find further evidence later on. Things to jot down include details of the scene of the accident, your injuries that resulted, your pain and suffering, the medical treatments you will now need, and how life changed for you and your family because of this catastrophic injury accident.
Contact an Experienced Newark Catastrophic Injury Lawyer
When you contact a Newark catastrophic injury lawyer following your catastrophic injury accident, they can pick up on a lot of the work to preserve your case and get your claim in motion. Your attorney will collect information from you about the evidence, advise you on the law that may apply and your chances of succeeding in bringing a claim, and begin to gather the evidence to prove fault and damages.
Newark Catastrophic Injury FAQs
If you suffered a catastrophic injury in Newark because of another person's reckless or wrongful actions, you may have many questions about what to do next, what the at-fault party owes you, and how to recover it. With this in mind, we've put together responses to some of the most commonly asked questions our catastrophic injury victims often have. These answers can help victims understand their legal remedies and what to do to secure a financial recovery.
If you do not see your specific question listed below or would like further information regarding any of the answers, feel free to reach out to us. Our knowledgeable Newark catastrophic injury lawyers can discuss your questions about your specific case, one-on-one.
1. How do I know if my injuries are considered catastrophic?
Although cases that warrant bringing lawsuits tend to involve serious injuries, not all are catastrophic. Bigger accidents usually cause catastrophic injuries. Victims who suffer a catastrophic injury often develop lifelong health problems and disabilities due to these accidents.
Speaking with one of the experienced catastrophic injury attorneys at the law firm of Jacoby & Meyers, LLP, can help you determine if your injuries are catastrophic and whether you have a viable legal claim.
2. What is the statute of limitations to bring a catastrophic injury claim in Newark?
The statute of limitations limits the time you have to bring legal action following an accident. If you do not file a lawsuit within this time, you can lose your chance to collect compensation for your injuries.
For Newark catastrophic injury cases, the statute of limitations to bring a catastrophic injury claim is generally two years from the date of the accident. However, there may be exceptions to this limit, such as if it was impossible or unlikely that the victim would have known about the accident when it occurred. In any event, it is crucial to file within the statute of limitations for your catastrophic injury case, which an experienced attorney can help you identify.
3. How do I know if I have a valid Newark catastrophic injury accident case?
If you were harmed in a catastrophic injury accident in Newark, you may collect compensation for the losses and injuries you incurred.
However, to collect compensation, you need to prove:
Duty of care: The at-fault party owed you a duty of care, meaning they had an obligation to act reasonably and legally to avoid causing you harm.
Breach of duty: The at-fault party breached their duty of care by failing to act in a reasonably cautious or legal manner.
Causation: The at-fault party's breach of duty caused your catastrophic injuries.
Damages: You suffered measurable damages because of the at-fault party's negligent actions.
The nature and scope of these elements will depend on the relationship of the parties to one another. For instance, the duty of care a medical provider owes a patient is different than the duty of care a motorist owes to other drivers on the road. In any Newark catastrophic injury case, however, establishing these elements can be challenging. Doing so not only requires a thorough investigation, but also a ready understanding of applicable laws.
The catastrophic attorneys at Jacoby & Meyers, LLP are trained to handle these cases, and can more quickly tackle this complex process for you by investigating your catastrophic injury accident, obtaining the evidence necessary to establish liability under the law, and going after the maximum compensation you can recover.
4. What damages am I entitled to after suffering harm in a catastrophic injury accident in Newark?
If you have suffered a catastrophic injury in Newark because of another person's wrongful actions, you may be entitled to certain types of compensation.
In New Jersey, this compensation often includes:
Economic damages: These damages include losses resulting from the accident that come with a tangible cost, including:
Lost wages
Lost earning capacity
Past, present, and future medical bills such as doctor visits, emergency room visits, hospital stay, prescription medications, and surgeries
At-home nursing care
Replacement services, such as child care services
Rehabilitative services, such as occupational and physical therapy
Other out-of-pocket expenses
Non-economic damages: These damages include losses that are not as easy to quantify. They often include:
Pain and suffering
Mental anguish
Loss of companionship
Loss of consortium
Loss of enjoyment of life
Loss of reputation
Disfigurement
Scarring
Punitive damages: Unlike the other compensatory damages, which make a victim whole by getting them the compensation they need for their losses, punitive damages punish the defendant for egregious actions and deter them and others from engaging in such conduct again. Newark courts only award punitive damages when the victim shows that the defendant's actions were intentional or they acted with a complete disregard for the victim's health and safety. Catastrophic injuries often involve such egregious behavior by a defendant, such as drunk driving.
5. How much is my Newark catastrophic injury case worth?
Typically, in Newark cases that involve catastrophic injuries, the damages are quite significant. This is because the needed long-term medical treatments are substantial and costly. Additionally, the pain and suffering the victim endured tends to be greater and the victim can no longer work. Every catastrophic injury case is unique, and several other factors can influence the value of an injury claim.
These may include:
The actions and culpability of the at-fault party
The credibility of the witnesses and evidence presented
The type of injury and whether it is permanent
The ability of the victim to do everyday activities
Although no lawyer can tell you exactly how much your catastrophic injury case is worth, when you work with the law firm of Jacoby & Meyers, LLP, our experienced catastrophic injury lawyers can consider all the facts that could influence the value of your case and prepare your strongest legal case, ensuring you pursue every dollar you deserve.
6. Do I have a legal claim if my loved one died in a Newark catastrophic injury accident?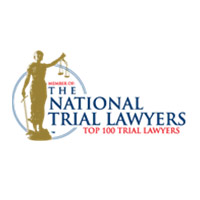 If a victim dies in Newark because of a catastrophic injury, the victim's family members can initiate a lawsuit. This is called a wrongful death action.
Generally, those that can file for a wrongful death claim include the:
Surviving spouse
Surviving children and grandchildren
Surviving parents of the deceased
Surviving siblings, nephews, or nieces of the deceased and
Any individual who can show that they were actually dependent on the deceased
If you lost a family member in a Newark catastrophic injury accident, your loss can feel immeasurable, and you are likely to face significant financial impacts. Reach out to the law firm of Jacoby & Meyers, LLP as soon as possible. Our skilled catastrophic injury attorneys can discuss your claim, determine if it is viable, and go after all the wrongful parties to get you the compensation you need to move on.
7. If the insurance company is calling me following my Newark catastrophic injury accident, should I speak with them?
Keep in mind that the insurance company is a business and, like other businesses, their objective is to make money. They do this by paying you less. Insurance adjuster questions try to get you to admit fault for the accident or say anything that may allow them to deny your claim or pay you less.
Because of this, if the insurance company is calling about your Newark catastrophic injury case, you should tell them you first need to consult with your attorney. You should follow up with an attorney and ask them how to respond; or, better yet, let your attorney take over these discussions for you. When you retain Jacoby & Meyers, LLP to handle your case, our lawyers handle the communications with the insurance company. They know the tricks insurance companies pull, and how to get down to brass tacks and fight for a fair settlement on your behalf.
8. How do I bring a legal claim if a product defect caused my catastrophic injuries?
If a product defect caused your catastrophic injuries, you may pursue legal action against the responsible product manufacturer or distributor, or a retailer, by filing a product liability claim. Under such a claim, an injured party can recover compensation for their losses if they can prove that the defendant is responsible for a product defect that made it unreasonably dangerous, and that this defect caused the victim's catastrophic injuries.
Typically, three types of defects can give rise to a product liability claim in New Jersey.
They include:
Design defects: These defects do not arise from some error in the manufacturing process but rather involve a claim that the entire line of products is inherently dangerous in their design.
Manufacturing defects: A defectively manufactured product is often flawed because of some error that occurs during the assembly or production of the product.
Marketing defects: Companies can be held accountable for any catastrophic injuries if they fail to provide correct instructions for the safe use of the product or if they do not provide clear and specific warnings about the potential danger of the product.
If you believe your catastrophic injuries resulted from a defective product, you should discuss your case with an experienced Newark catastrophic injury lawyer.
9. Why do I need to contact Jacoby & Meyers, LLP Following my Newark catastrophic injury accident?
Catastrophic injury cases can be some of the most complicated and difficult claims to bring, particularly because there is so much at stake for a defendant and their insurer. These cases typically require thorough investigations to establish liability and to collect detailed evidence to substantiate your claims of the extent of your injuries. When you work with the experienced Newark catastrophic injury lawyers at Jacoby & Meyers, LLP, you will not have to worry about tackling these legal issues on your own.
At Jacoby & Meyers, we have the resources and the skills to take on these complex claims and provide you the legal help you need, including:
Evaluating your potential legal claim, providing you the legal advice you need, and going over your legal options.
Answering all of your questions and offering you the support you require during this difficult time.
Investigating your case thoroughly and securing the evidence needed to prove fault and damages.
Building the strongest possible legal case to hold all the negligent parties accountable for your harm.
Handling all the negotiations and discussions with the insurance company and pursuing a fair settlement on your behalf.
Bringing in the experts such as economists, engineers, doctors, and accident reconstructionists to substantiate your claims.
Taking your case to trial, if necessary, and fighting to bring your case to a successful resolution.
Do not wait any longer to get the legal help you need if a Newark catastrophic injury disrupted your life or the life of a loved one.CONTACT Jacoby & Meyers, LLP today for a free case consultation, or call our office at (973) 643-2707, and see how our legal team can help.
---
Newark Office
550 Broad Street suite 608
Newark NJ 07102
973-643-2707
Client Testimonials
Review: 5/5
★ ★ ★ ★ ★
"The case managers are one of the most helpful individuals in the office, the attorneys are great in explaining my case and the process of the legal system. I felt secure in my choice of selecting Jacoby & Meyers for my legal representation and I'm thankful for their hard work. Preparation is key, and I'm glad my team of legal representation had my back when I needed them most. I hope this review steers you readers into the right direction in selecting Jacoby & Meyers as your legal team as I did for my case. Greta was one of the individuals who made me feel secure in addressing all of my concerns. Thank you Jacoby & Meyers for your representation and your time."
Review by: Roberto M.
Check out some of our other reviews.