Bronx Personal Injury Lawyer
Many different scenarios might lead to an injury caused by another party's intentional harm, negligence, or carelessness. You might slip and fall while grocery shopping, get in a traffic accident while driving to and from work, or fall victim to medical malpractice when you visit the doctor or have surgery.
Regardless of the cause, a severe injury can be a devastating experience that doesn't only cause physical pain, but comes with emotional trauma and financial burden. In the worst-case scenarios, families might face bankruptcy or foreclosure because of medical bills and lost wages related to the injury.
New York law entitles you to bring a lawsuit against those who caused you harm. Money will not turn back time, but it can help pay for the expense of your injury and take away some financial uncertainty you might be experiencing as a result of your injuries.
The reputable Bronx personal injury attorneys at Jacoby & Meyers, LLP, understand the difficulties that might plague you in the aftermath of a severe injury. We remain committed to helping clients during this challenging time.
Our Results in Personal Injury Cases
The award-winning legal team at Jacoby & Meyers, LLP, has been representing injured clients for four decades. The firm's passionate commitment to client advocacy, client service, and case preparation has led to the recovery of millions of dollars in settlements and verdicts for clients. Jacoby & Meyers handles a plethora of different types of personal injury cases.
Examples of recent case results include verdicts in favor of the plaintiff and settlement agreements in the amount of:
$8,323,000 for medical malpractice leading to cerebral palsy
$2,000,000 for a client who suffered a trip and fall accident in the Bronx
$1,036,000 for a birth injury at a Bronx hospital
$950,000 for a client whose baby was injured due to the negligence of a Bronx landlord
$550,000 for a client who suffered burns from a gas leak
$500,000 for a client who suffered injuries after his contractor completed unsafe home renovations
$450,000 in a medical malpractice claim where the doctor failed to diagnose a mass that ultimately ended up as stage-four lung cancer
$250,000 for who client who was struck by a car when rollerblading
$200,000 for a client who fell 25 feet after the carpenter he hired did shoddy work
$175,000 for an elderly client who suffered a pressure sore while in a rehab facility
$100,000 for a client who fell victim in a head-on collision caused by a reckless driver
These are only examples of past results and do not guarantee a specific financial outcome for your case. You can, however, rest assured the passionate and qualified legal team at Jacoby & Meyers, LLP, will investigate the event that led to your injury to build the best possible case against those who caused you harm.
"I had an amazing experience with Jacoby & Meyers, LLP. I would highly recommend them for anyone needing a law firm." -Paul T.
★★★★★
What Types of Personal Injury Claims Do We Handle?
Many different events or situations might lead to a personal injury claim, and we have the knowledge and experience to assist clients with all of them. Yet, some types of accidents and injuries occur more often than others. Some of the practice areas in which we represent the most clients are listed below to give you an idea of where your injury might fit in.
Motor Vehicle Accidents
The New York State Department of Health reports that traffic collisions are the leading cause of injury-related deaths in the state, the second-leading cause of hospitalizations, and the third-leading cause of emergency department visits. Traffic accidents result in the death of three New York residents every day, and they cost victims about $1.1 billion each year in emergency room visits and hospital stays. Jacoby & Meyers's car accident injury lawyers help clients seek justice against negligent and careless drivers who don't follow the rules of the road and cause harm to others. This also includes those who have been involved in a severe bus accident.
Motorcycle Accidents
According to New York's Institute for Traffic Safety Management and Research (ITSMR), 3,708 motorcycle accidents in 2018 resulted in 150 bikers losing their lives, seven more than the previous year. Fortunately, the total amount of crashes represents a decrease, but plenty of New York's bikers suffered injuries in severe crashes.
Motorcycling is an efficient way to get around the busy roads in the Bronx, but bikers also face more risk than those in passenger vehicles, because they lack the protection afforded by a car or truck. When motorists don't check their blind spots, break traffic laws, or engage in other negligent driving behaviors, they can cause motorcycle accidents that result in severe, sometimes fatal, motorcycle crashes. Our firm advocates for motorcycle accident victims so that they recover compensation for the full cost of their injuries.
Truck Accidents
Truck accidents are among the most dangerous of all types of traffic collisions because of the incredible force of impact caused by the size and heavy weight of large trucks. A fully-loaded tractor-trailer can weigh up to 80,000 pounds fully loaded while the average passenger vehicle doesn't weigh more than 4,000 pounds. The ITSMR estimates approximately 4,300 sustained severe injuries or died in truck accidents involving heavy trucks in 2018. Unfortunately, this number continues to rise each year.
When truck drivers operate their big rigs while fatigued or under the influence, or break other traffic laws, they put all nearby motorists at risk for dangerous and potentially deadly crashes. Trucking companies who hire inexperienced drivers, don't train them well, and don't maintain roadworthy trucks also contribute to accidents. At Jacoby & Meyers, LLP, we hold negligent truckers and trucking companies accountable to make sure accident victims can get the medical treatment that they need.
Pedestrian Accidents
Whether running or walking for exercise, or walking to Yankee Stadium, Little Italy, or the next bus stop in the Bronx, pedestrians are at risk for a motor vehicle striking them in the area's steady traffic. Pedestrians have no protection between them and the ground, so a pedestrian knockdown can cause severe, catastrophic, and sometimes deadly injuries.
A blow to the head from the pavement might cause a traumatic brain injury, which can leave accident victims coping with long-term impact of permanent brain damage. Additionally, pedestrians might suffer a host of other injuries including broken bones, back injuries, and spinal cord injuries. These types of injuries can be costly, requiring months or years of ongoing treatment. In the worst-case scenario, pedestrian accident victims might have to live in a long-term care facility because they need around-the-clock care. Our pedestrian accident lawyers take negligent drivers to task for pedestrian knockdowns.
Bronx Uber Accidents
With the increasing popularity of rideshare companies like Uber throughout New York's boroughs also comes an increased risk of being involved in an Uber accident. Uber drivers have additional challenges, especially in terms of distractions, because of riders and dealing with Bronx traffic. Additionally, many Uber drivers work for other rideshare companies or have additional jobs, causing them to drive while drowsy or fatigued, putting riders and other motorists at risk.
You might get injured as a rider or as a driver or passenger in another vehicle. Regardless of the situation, you need to help keep careless Uber drivers off the road and hold them accountable when they cause accidents. The legal team at Jacoby & Meyers, LLP, has experience taking on large insurance companies associated with Uber and other rideshare companies.
Nursing Home Abuse and Neglect
As the elders we love age and cannot care for themselves, or we can no longer care for them, we have to make the difficult decision to place them in a nursing care facility. These facilities have an obligation to provide a certain standard of care and certainly cannot abuse our loved ones. Unfortunately, instead of treating our elders with the dignity and respect they deserve, some facilities and caregivers neglect and/or abuse our loved ones.
Neglect might be caused by inadequate training and a lack of caregivers, but those aren't excuses. Elder abuse is morally reprehensible and unacceptable. Our personal injury attorneys will help you seek justice on behalf of your loved one, so you get compensation to provide the best care possible.
Medical Malpractice
Society relies on and trusts doctors to diagnose and treat disease and illness. When doctors and other medical professionals fail at their jobs or fraudulently cover up mistakes, they break our trust. Even worse, they haven't upheld their legal obligation or duty to their patients. Medical errors can cause injury and death, but doctors can also fail to diagnose an illness or disease, letting patients and their families cope with unneeded suffering or death. Malpractice lawsuits might occur for a wide variety of reasons, such as misdiagnosis, botched childbirth, wrong prescriptions, surgical errors, and simple things, like not thoroughly reviewing a patient's medical history.
Leaving surgical tools, gauze, or sponges inside a patient's body after surgery can also give rise to a medical malpractice lawsuit. The medical malpractice lawyers at Jacoby & Meyers, LLP, can help you through the extra steps required to file a medical malpractice suit and stop negligent hospitals and medical professionals from hurting more patients.
Slip, Trip, and Fall Accidents
Property owners in the Bronx have a legal duty to maintain a safe environment for visitors. This includes business patrons and those who use public property, such as playgrounds, parks, and swimming pools. When property owners fail, visitors can experience dangerous slips, trips, or falls.
Some examples of property owner negligence that cause injury include the failure to remove snow and ice from parking lots and storefronts, loose carpet or tiles, spills, slippery cleaning products, loose steps or handrails, and malfunctioning elevators. Individuals, corporations, and government entities might be property owners named in a personal injury lawsuit. We investigate the conditions that led to a client's slip, trip, or fall accident to build a strong case against property owners who don't maintain their premises.
Construction Accidents
Construction sites are dangerous locations for workers, bystanders, and passersby. Piles of unstable materials can fall, machinery can break, heavy equipment operators might be careless, and toxic fumes or chemicals might be present. Anyone who suffers injuries on or near a construction site deserves compensation for his or her injuries, which are often debilitating and sometimes fatal. If you sustained injuries in a construction accident, you need to contact the personal injury attorneys at Jacoby & Meyers, LLP.
If you were on the job, you might have to file a workers' comp claim and file a lawsuit against a third party. In other cases, workers' compensation doesn't apply. A member of our team can advise you on the best way to proceed based on the circumstances of your injury. In either case, developers and contractors must be held accountable for negligence that puts those nearby their site at risk for accident and injury.
Contact a Bronx Personal Injury Lawyer Today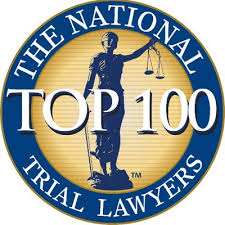 If you choose to file a personal injury lawsuit against an individual or business in the Bronx that caused you harm, you might recover the cost of medical treatment, current and future lost wages, and non-economic damages related to your claim, such as pain and suffering or loss in quality of life, if your attorney negotiates an agreeable settlement or a court rules in favor of the plaintiff.
The skilled legal team at Jacoby & Meyers, LLP, will investigate your claim, obtain necessary documentation, such as medical records and police reports, and handle the paperwork for your case, while you focus on recovering from your injury and coping with any permanent damage. We also remain empathetic to the fact that you might financially struggle as a consequence of your injury, so we handle personal injury cases on a contingency fee basis, deducting our attorney fees from any compensation you receive.
Contact our skilled Bronx personal injury lawyers today or dial (718) 294-0813 for a free case evaluation to learn how we can assist you.
Bronx Office
656 East Fordham Road
Bronx, NY 10458