Bronx Train Accident Lawyers
New York's Metro-North is among the largest commuter rail systems in the country, and includes all New York City buses and subways, the Long Island Railroad, and the Metro-North Railroad. This rail system covers all of the boroughs—including the Bronx—as well as outlying suburbs and parts of New Jersey and Connecticut, with up to 6 million riders per day using the NYC subway system and about 290,000 rides a week taking place on the Metro-North and Long Island Railroads.
Inevitably, someone running the subway, Amtrak, or a freight train will make a mistake. When this happens in an area as heavily populated as the Bronx, someone could easily get hurt—and badly.
If you were injured in a Bronx train accident, read on for more information on the topic, including answers to frequently asked questions about how to obtain compensation for train accident injuries. A Bronx train accident lawyer from Jacoby & Meyers, LLP can help you understand your legal options during a free case review. Contact us today for more information.
About Our Bronx Lawyers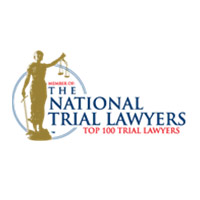 Jacoby & Meyers, LLP is a nationally recognized law firm with deep roots in the Bronx. Founded in 1972, our firm has long represented New Yorkers from all five boroughs in legal actions seeking damages for injuries caused by someone else's wrongful conduct.
Clients of Jacoby & Meyers, LLP take comfort in knowing that they have a legal team on their side that knows how to secure maximum compensation for their injuries and losses. They also appreciate our lawyers' and legal professionals' commitment to clear communication, professionalism, and providing sound, straightforward advice that helps them navigate a difficult time in their lives.
We Have Helped Many People Like You
The skilled attorneys and legal professionals of Jacoby & Meyers, LLP know how to get results. In a wide array of personal injury cases, including train accidents and injuries that occur at train and subway stations, our team has repeatedly secured top-dollar outcomes for injured clients and families grieving the untimely loss of a loved one.
Of course, our past successes on behalf of our clients do not guarantee the outcomes of future cases. They do, however, send a signal to defense lawyers and insurance companies that when Jacoby & Meyers, LLP gets involved in a Bronx train accident case, for example, we mean business.
The Hazards of Bronx Train Transportation
We rely on trains to deliver goods as well as people from one part of the region or country to another. Overall, trains in the U.S. are a relatively safe method of passenger travel. However, the nearly 2,000 train accidents that take place on tracks around the country do result in hundreds of injuries.
When you hear about an injury from a train accident, what likely comes to mind is a derailment in which the cars of the train have come off the tracks.
However, while this is certainly one hazard facing those who use the train, there are others as well, including:
Accidents at the station or on the platform, including slip and fall injuries as well as injuries occurring due to elevator or escalator accidents, injuries occurring in the parking lot, or those caused by intentional criminal acts. The owner or entity managing a property has the legal responsibility to ensure that the property is free from hazards that could cause injuries to guests.
Accidents involving defects to the tracks or the trains, including worn-out safety mechanisms, mechanical failure, signal failure, and potential electrocution.
Accidents resulting from the train colliding with another train or an object such as a vehicle parked on the tracks or a person along the tracks or within the subway tunnel.
Intentional criminal acts resulting in injury, including armed robbery, assault, or even attempted murder or murder.
Causes of Bronx Train-Involved Injuries
Here is a look at a few of the more common causes of train-involved injuries.
Derailment. "I was asleep and I woke up when the car started rolling several times," said a survivor of a Metro-North crash of a passenger train traveling from Poughkeepsie to Grand Central Station when it derailed on a sharp curve near the Spuyten Duyvil Station in the Bronx. "Then I saw the gravel coming at me and I heard people screaming." Derailments are a common type of train accident, and they generally occur for a few reasons, including speeding, track or train failure, or dangerous crossings that result in drivers of motor vehicles having poor sightlines of the crossing or absent or malfunctioning warning devices, such as lights and gates.
Train operator negligence. These are the cases you often hear about on the news: the ones in which a train operator demonstrates careless or reckless behavior, including operating the train while impaired by alcohol or drugs, while overly fatigued, while distracted, or at a speed too fast for that section of the track.
Defective or poorly maintained equipment. While defective and poorly maintained equipment might seem like the same thing, train accidents caused by defective train or track equipment are generally the fault of the manufacturer or distributor of those parts, while lack of maintenance is generally an issue involving negligence by the agency tasked with maintaining the railroad. Some common types of equipment failure occurring on trains or in train stations include failed or malfunctioning brakes; defective rails or improper track maintenance; malfunctioning gates, sounds, or warning lights; defective hand brakes; broken communication equipment; and broken handrails.
Sudden stops, which can result in an individual falling if they are not hanging on tightly.
Premises liability in the station, on the platform, as well as in the train itself. Premises liability deals with injuries that result from an unsafe property condition. In premises liability cases, the property owner or agency tasked with maintaining the property must routinely look for hazards that can cause injury to guests and mitigate those hazards as well as warning visitors of the hazard with a prominently placed sign. Two of the property hazards most commonly faced by individuals at train stations or on trains include obstacles that can cause a passenger to slip and fall, and negligent security in which the agency tasked with ensuring that the property is free from dangerous features fails to adequately protect guests from a crime occurring on the premises.
Accidents involving train tracks and other vehicles such as cars or motorcycles, as well as bicycles or pedestrians.
Injuries Sustained in Bronx Train Accidents
Depending on the type of accident that occurred, train injuries can be among the most serious injuries a person can suffer.
Some of the injuries commonly associated with train accidents include:
Traumatic brain injuries resulting from falls, derailments, or crime. This type of injury involves damage to the brain that occurs due to a sudden jolt or blow to the head or body. Unfortunately, while the brain is responsible for controlling all the body's functions and involuntary responses, it has only a limited ability to heal itself after injury. What this means is that the damage incurred is often permanent and can result in deficits such as memory loss, inability to speak or understand spoken communication, inability to control one's behavior or impulses, inability to move in a balanced, coordinated manner, and changes to vision or visual perception.
Spinal cord injuries resulting from sudden stops or derailments. The spinal cord is a bundle of nerves extending the length of the back and tucked within the bony protection of the spinal column. Along with the brain, the spinal cord makes up the central nervous system and its function is to relay messages from the brain to the rest of the body. Damage to the spinal cord often results in a loss of sensation and function below the site of the injury, known as paralysis. This condition may be complete or incomplete—meaning the individual can retain some function and sensation—but it is almost always permanent.
Broken bones resulting from sudden stops, collisions, or derailments that can cause an individual to fall into or slam against an obstacle.
Internal injuries resulting from falls, collisions, crime, or derailments. One common type of internal injury is caused when the ribs are broken and the broken pieces tear or damage nearby organs such as the lungs.
Burns from electrocution. This injury generally occurs to a rail worker while maintaining or repairing the lines.
Limb amputations resulting from derailments.
Wrongful death.
Obtaining Compensation After a Bronx Train Accident
Individuals who have suffered an injury on a train or had a family member die in a train accident could pursue compensation for their injuries through a few different legal processes, including:
A Bronx train accident lawsuit: This lawsuit is a legal claim filed in civil court that seeks to prove who was responsible for the accident that caused your injury and to show the expenses and impacts to your quality of life that you have incurred from your injury.
A wrongful death lawsuit: Like a Bronx train accident claim, a wrongful death lawsuit is a legal claim filed in civil court. If a person dies from injuries sustained in a Bronx train accident, this claim can be filed on behalf of the deceased's family members.
A FELA claim: FELA is an abbreviation for Federal Employers Liability Act. This is a form of workers' compensation program for federal workers such as rail workers. Unlike state workers' compensation, which provides no-fault coverage for medical expenses and wage loss resulting from a work-related injury or illness, FELA claims require the claimant to prove that his or her employer's negligence was a cause of the accident that resulted in injury. Under FELA, rail workers have the right to expect that their employers have ensured that the property is free from hazards that could result in injury and to have a reasonably safe work environment provided for them in which safety regulations are enforced and there are no unreasonable quotas in place that would jeopardize worker safety.
One of the confusing things about train accidents is that there can be many different sources of liability, and even more than one source. A Bronx train accident lawyer understands not only the most common places to look for liability in a train accident, but several other potential sources that the injured person might not know about.
Except for a wrongful death case, compensation from a train accident may include:
All reasonable medical expenses, including emergency treatment at the scene as well as in the emergency department, transport to the hospital by ambulance or air, diagnostic and laboratory testing, hospitalization, surgical services, physician services, prescription medication, physical therapy, rehabilitation, and assistive devices such as crutches, a wheelchair, or prosthetic limbs.
The cost of hiring someone to perform personal care or household tasks that you are no longer able to do on your own because of your injury.
Wage loss due to being too injured to work.
Loss of future earning capacity if your injury results in a permanent deficit and you are no longer able to work or to earn in the same capacity as you did before your Bronx train accident.
Physical pain and suffering, emotional distress, loss of the enjoyment of life, and other negative impacts that your injury has had on your quality of life.
"Great experience, best car accident law firm. I was rear ended in a car accident and needed car accident lawyer to represent me, One of my friend suggested to contact Jacoby & Meyers. Jacoby & Meyers helped me through this difficult time and I got compensated." -Lucy M.
★★★★★
Frequently Asked Questions About Bronx Train Accidents
From determining liability to tracking down the evidence needed to prove that an entity or individual was responsible for the accident, this type of case is complex. Here are some answers to the questions our Bronx clients ask us most often about train accidents.
How do I determine who is liable for my injuries from a Bronx train accident?
Start by calling us.
In general, however, liability means legal responsibility for the accident and the expenses that ensued.
Depending on the circumstances of your accident, the potentially liable parties include:
The owner of a vehicle that caused an accident with the train by failing to observe warning signs of the train's approach.
The operator of the train, who was performing his or her job while texting or otherwise distracted, impaired by alcohol, speeding, overly fatigued, or otherwise negligent.
Other train personnel either on the train or at the station.
The train company, which can be vicariously liable for the actions of employees and is also tasked with properly vetting employees to ensure that they do not have a history of risky behavior that could result in harm to guests or other rail workers if it continues.
The manufacturer or distributor of parts used on the train, the controlling mechanisms, or the track.
Another person at the station or on the train whose intentional, criminal acts or carelessness (such as roughhousing near the platform) resulted in injury.
To determine if someone is liable for the accident that resulted in your injury, you must establish:
The at-fault party owed you a duty of care. The duty of care is generally how a reasonable person would act in a given set of circumstances. For example, the duty of care owed by the transit authority to passengers would be to ensure that the trains were properly maintained and in safe, running order according to federal regulations and that the train stations, tracks, and passenger cars are free from hazards that could cause injury.
There was a breach in the duty of care that was owed. The breach refers to the action or inaction that the at-fault party took that was contrary to the duty of care that was owed. For example, if the transit authority refused to take security measures to prevent its guests from becoming injured by criminal acts or refused to properly maintain the tracks to avoid a deadly accident.
The breach resulted in the accident, which caused you to incur an injury and experience related economic and quality-of-life costs.
I lost my spouse in a Bronx train accident. What damages are available for me?
If someone died wrongfully due to the actions of someone else, their family could file a wrongful death claim.
The damages that the family members could obtain through a wrongful death lawsuit include:
Funeral and burial expenses.
Medical expenses incurred during the treatment of the deceased person's final expenses.
Wages and benefits that were lost between the time of the injury and the eventual death.
The value of support and services provided by the deceased to his or her family members.
The value of parental nurturing care that the deceased provided to his or her children.
The loss of inheritance that surviving children have suffered.
Conscious pain and suffering experienced by the deceased in the time between injury and death.
A nine percent interest on the award that is calculated from the time of death.
In New York, family members cannot file the wrongful death claim unless they are also named as personal representatives of the estate. Instead, an individual who is named in the deceased's will as the personal representative or appointed by the court will file the claim on behalf of the deceased's survivors.
What is the time limit for filing a Bronx train accident lawsuit?
Generally, an individual has three years from the time of the injury to file a Bronx train accident lawsuit, and two years from the date of death to file a wrongful death claim. However, trains are often operated by transit authorities that are government entities, meaning that the claims process is different and involves different deadlines. One of the services that a Bronx train accident lawyer would perform is a determination of the legal options that are available to you and the time limits required to keep you eligible for pursuing compensation through that avenue. Contact Jacoby & Meyers, LLP today to get started.
I suffered a work-related injury on a Bronx train. Do I file a claim with workers' compensation?
It depends on the circumstances of your case. If you were using your train commute to finish a few work tasks but were not actually under the direction and control of your employer, or if the accident was the result of a third party (someone who is not your employer or a coworker), you may use the Bronx train accident claims process to pursue compensation.
If you are a rail worker and your accident resulted from your employer or coworker's negligence, you would likely file a FELA claim. If your accident was work-related but you are not a rail worker or an employee of the federal rail system, you will likely seek compensation through the state's workers' compensation program. Your attorney could help you determine which type of claim is appropriate for your circumstances.
What is the average settlement in a Bronx train accident?
As with all settlements, train accident settlements are based on the unique facts of the individual's injury, his or her employment status before the injury occurred, and the expenses and impacts he or she has incurred from the injury. Because of this, there really is no average settlement.
Many factors could affect the value of your case, including:
How much insurance the at-fault party has. Insurance pays most accident settlements and judgments. Without insurance, very few individuals or entities would be able to afford to pay for injury expenses out-of-pocket. Part of your attorney's job is to determine all sources of liability and all insurance resources that can be accessed to compensate you to help ensure that your settlement is substantial enough to meet your needs.
The clarity of liability. You can be partially responsible for the accident that caused your injuries and still file a Bronx train accident lawsuit against other at-fault parties.
Your income at the time of the accident. Many of the damage categories in a Bronx train accident case take into consideration what the person was making before the accident. Because of this, it makes sense that someone who was in the midst of a successful career at the time of the accident would see more compensation for damage categories such as wage loss and loss of future earning capacity than a young person with little work experience or an older person who has already retired and is no longer earning an income.
Your patience. Train accident settlements can take time. While you can likely get a settlement offer without too much effort, particularly if your case is strong, receiving a fair offer is a whole different story. There is often more than one person who has been injured and needs compensation, and there is generally a reluctance by the at-fault insurance company to fully compensate all claims. Often, the best settlement offer is the one that is made either just before the case goes to trial or after a trial begins but before a jury or judge reaches a decision.
When a Bronx train accident occurs, who investigates it and how do I obtain a copy of the report from that investigation?
When a train accident occurs, generally the federal National Transportation Safety Board investigates. It takes about 10 days in most cases for the board to complete its investigation, after which the agency makes the report available to the public. Your attorney will want to see it when evaluating your legal options and strategy. Contact Jacoby & Meyers, LLP today.
I was attacked at the subway station in the Bronx. Who is responsible for my injuries?
Potentially liable parties in a situation like this include both the attacker as well as the agency tasked with managing the train station and ensuring that it is free from hazards such as security issues that can cause injuries to guests.
Will I owe taxes on my Bronx train accident settlement?
For the most part, no. According to the Internal Revenue Service, because train accident settlements and awards involve compensation for injury, the government does not consider it income and does not tax it.
There are exceptions to this, however, including:
If you claimed medical expenses from your accident as a tax deduction in one year and then received a damage award in a different year that included compensation for medical expenses, you will be expected to repay the amount you deducted.
If you received punitive damages in a train accident award, you will be expected to pay taxes on that portion of your award only. The reason for this is that punitive damages are not compensation for an injury but punish the defendant for particularly reckless behavior.
What can a Bronx train accident lawyer do to help my case?
The process of investigating a train accident and determining liability alone is confusing for people who do not have a lot of education and training in the legal field, and that is only a portion of the requirements involved in successfully filing a Bronx train accident or wrongful death claim.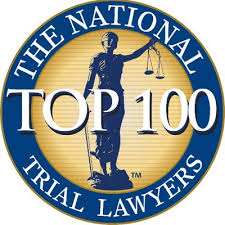 Your attorney would bring their experience and understanding of the process to the table, providing services that can include:
Free, no-obligation guidance as to the legal options for obtaining compensation for your injuries that are available to you.
Determination of all sources of liability and all insurance resources that can be accessed to compensate you.
An establishment of a value to your case that is based on current injury-related expenses, expenses that you will likely incur in the future from your injury, and the often profound impacts that a serious injury can have on an individual's quality of life.
The timely filing of all court-required paperwork in the proper jurisdiction, along with attendance on your behalf and representation of your case at all pre-trial conferences or hearings.
Negotiation with the at-fault party's insurance provider in an attempt to garner the most fair settlement possible in your case.
The collection and organization of evidence, witness testimony, and expert testimony to help prove your case.
Guidance as to the pros and cons of accepting an offered settlement.
In lieu of a fair settlement, litigation. Litigation includes the delivery of opening and closing arguments, the presentation of witnesses, and the examination of evidence.
Assistance collecting your settlement or award.
A client-friendly contingent-fee payment scheme. What this means is that you owe nothing for your personal injury lawyer's attorney's fees until there is a successful outcome to your case. Speak with an attorney for more information about their specific fee structure.
The Bronx train accident lawyer from Jacoby & Meyers, LLP is ready to provide answers for you about your specific case. For a free case evaluation, you can chat with us online, contact us through the form here, or call (718) 294-0813.
Bronx Office
656 East Fordham Road
Bronx, NY 10458