Edison Child Injury Lawyers
Parents who have to see their child suffer substantial injury due to someone else's negligence deserve justice and compensation. Seeing a child hurt can be as, if not more than, emotionally traumatic as experiencing injury yourself. On top of that, such accidents often result in immense expenses for the child's medical care.
Even in the Edison community, these tragedies may occur, and Edison parents should know what to do if their children are injured in an accident. The Edison Child Injury Lawyers at Jacoby & Meyers, LLP can help. Contact us for a free case evaluation regarding your child's injury and the compensation your family deserves. And read on for more information about seeking legal recourse in child injury cases.
Jacoby & Meyers, LLP: Experienced Edison, New Jersey Child Injury Lawyers
At Jacoby & Meyers, LLP, we have extensive experience recovering fair compensation for child injury clients.
To name just a couple examples:
$2,650,000 for a birth malpractice victim
$950,000 to the family of a baby who suffered serious burn injuries due to landlord negligence
While these results are not a guarantee of what you may recover in your child's case, the experienced attorneys at Jacoby & Meyers, LLP will work with you to help maximize the compensation your family can receive for your child's injuries.
"I had an amazing experience with Jacoby & Meyers, LLP. I would highly recommend them for anyone needing a law firm." -Paul T.
★★★★★
We help your family understand the compensation your child deserves.
Many people have no idea what to expect when a child suffers significant injuries due to the negligence of another party. Some are even unsure whether their family has a right to compensation at all. If an insurance company comes forward with a settlement offer, does the offer fairly cover the expenses a family will incur due to the accident, or should they instead need to continue to fight for additional compensation? Our attorneys have the experience to explain to our clients what compensation they can demand so that they can make decisions based on the unique circumstances of their case.
We fully investigate every detail of your child's accident.
Any parent whose child has been injured wants to know right away what caused it and who is responsible. These are also key questions that need to be investigated and answered in bringing a claim. At Jacoby & Meyers, LLP, we investigate all the details of the accident to fully understand what happened and who may bear liability for your child's injuries. Often, we identify more than one party that shares liability for your child's accident. With our experience in these investigations, we can pursue full compensation from those responsible for your child's injury.
We help our clients manage complicated negotiations with the insurance company.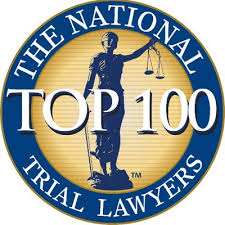 Dealing with the insurance company of the party that caused your child's accident can leave be a frustrating experience, with insurance companies being resistant and refusing to negotiate a good faith settlement. At Jacoby & Meyers, LLP, we can take over negotiations on behalf of our clients, allowing them to focus on helping their child recover.
Common Child Injuries in Edison, New Jersey
Children can suffer injuries in many of the same ways adults can. But, beyond that, due to their smaller size and less developed physical dexterity or sense of judgment, children may find themselves in dangerous situations that adults would not. While a child may be somewhat responsible for ending up in the circumstances leading to their injury, adults who were neglectful and contributed to the danger may still be held accountable. These are some of the common injuries children may experience in New Jersey.
Falls
Children can slip and fall in a parking lot due to uneven pavement, off of poorly-designed playground equipment, or out a window that does not have a proper screen in place. Fall injuries represent the most common cause of injury for children of any age. Children who experience a fall may suffer such serious injuries as broken bones or traumatic brain injury in the collision.
Burns
Children may need more than just a sign to warn them away from a hot object that could cause serious burn injuries. Unfortunately, children can easily and quickly wander into an area they should not enter and touch something hot. Burns may lead to severe, long-term scarring, as well as causing immense pain to a child. Burns also have a high risk of infection, which may lead to other medical issues.
Car Accidents
I-287 is a significant source of traffic through the Edison, New Jersey area. It also brings a significant risk of child injury in car accidents, as do busy intersections throughout the Edison area. In some car accident cases, children may suffer injuries with lifelong impact in a car accident, from traumatic brain injury to spinal cord injuries. Children may also suffer broken bones, severe lacerations, or soft tissue damage in car accidents.
Children may be in a car when an accident takes place, but are even more exposed to serious injuries when riding bikes or playing on the streets of Edison neighborhoods. Some drivers speed through neighborhoods and don't notice a child in their trajectory until it's too late. Children injured as pedestrians may suffer even more severe, long-term injuries that involve a long and expensive road to recovery.
School Bus Injuries
School buses have a large base and significant weight, which means that children on the bus can often avoid substantial injury even during a serious accident. School bus accidents can, however, still lead to substantial child injury.
School bus accidents more often tend to involve children suffering an injury when getting on or off a school bus. Other drivers may choose to ignore the school bus's flashing lights and indication that it plans to stop. Instead, the car may veer around the bus, striking a child entering or exiting a bus.
Playground Injuries
A child can become a loose cannon at the playground, and can easily be injured if the playground is in disrepair. Edison has a wide range of wonderful parks for children to play in, from Roosevelt County park to Ponderosa Park or Irishtown Park. Those playgrounds receive regular maintenance and attention to ensure they provide the safest possible experience for children on them.
Unfortunately, not every playground receives the maintenance it should. If a child suffers serious injury on a playground because of improper maintenance, the child could suffer severely broken bones or traumatic brain injury.
Defective Product Injuries
Products intended for children must undergo rigorous testing to ensure that they meet the highest possible quality standards and do not pose an undue danger to the children who use them. Some manufacturers, however, fail to adequately test their products or to ensure safe manufacturing, and end up sending a product to market that poses danger to child users. Toys may have an unnecessary risk of catching on fire due to a defective battery compartment, or they may not hold up to a child's play, leaving behind sharp edges that can cause severe lacerations.
Pet Attacks
Children tend to have lesser awareness of the potential danger associated with other people's pets. Sometimes, children approach a pet without stopping to think about how the pet might react. Pet attacks can result in severe injury. Children attacked by pets may suffer severe puncture wounds or lacerations, resulting in substantial scarring, serious bruising, or even broken bones. Pet owners could be held liable if they do not adequately restrain their pets or warn children.
Determining Who Bears Liability In Edison Child Injury Cases
At Jacoby & Meyers, LLP, we work with our Edison clients to carefully review the causes of child injuries and identify all parties that may share liability for those injuries. In general, we ask several important questions to help us determine who might share liability for the accident.
Who had a duty of care to your child at the time of the accident?
A duty of care is a legal responsibility one has in a given set of circumstances. Those responsible for watching over children at any given time have a duty of care to those children, and must exercise precautions to ensure that they do not suffer injury. All drivers on the road have a duty of care to everyone who uses the road and must exercise special caution where children may be about, such as in neighborhoods or near school zones.
Product manufacturers have a duty of care to ensure the safety of their products, especially when those products are intended for use by children. In general, society bears a high duty of care to children and all adults must act carefully to protect children. To determine who may be liable in your child injury case, you must determine who all had a duty of care for your child at the time of the accident.
How did the individual violate that duty of care?
One can violate their duty of care in any number of ways. A driver, for example, might violate his duty of care to your child by speeding or failing to stop when a school bus indicates that it intends to let children off at a specific location. A caregiver might violate their duty of care by ignoring a child playing too near the street or climbing too high on a tree or other object.
How did that violation cause or contribute to your child's injuries?
To bear liability for your child's accident, the liable party must have contributed to the child's injuries in some way. If a driver hits your child because they were speeding, there exists a causal connection between their violation and your child's injury.
What compensation can my child receive after an Edison, New Jersey accident?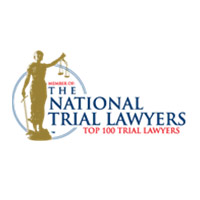 Children cannot file a claim on their own behalf in Edison, which means that they need a parent or guardian to act for them after a serious accident. If the parent or guardian is successful in obtaining a settlement or court award, the money does not immediately go to the child, but to a special trust account; although, a parent may, in some cases, access funds to provide needed medical care for the child. Most of the time, the child cannot access those funds until the child turns 18.
Settlement payments or court awards may cover:
Compensation for medical bills. Child injuries can result in significant medical bills, not just immediately after the accident, but for years to come. In some cases, children may heal better or faster than adults. But their developing bodies may also be vulnerable to greater damage than would be the case for an adult. Children deserve compensation for the immediate medical expenses their families must contend with after an accident, as well as for anticipated future medical expenses, including expenses the child may have to handle themselves when they reach adulthood.
Compensation for a parent's lost wages. In some child accident cases, you may need to factor in a parent's lost wages, for instance, if the parent had to take time off of work to care for a child immediately after the accident and missed work.
Compensation for pain and suffering. Children may struggle more than adults after suffering severe injuries in an accident. After all, they're at the beginning of their lives. They had so much to look forward to, and now must manage their expectations to account for their injuries. In some cases, children may not understand their new limitations or why they experience such severe pain when trying to participate in the activities they once enjoyed. Your child may also struggle to maintain relationships with friends during their recovery, especially if they have sustained serious injuries that may impact their ability to participate in usual hobbies and activities. As part of your child's claim, you can demand compensation for the pain and suffering your child experiences.
Edison Child Injury Claim FAQs
If you have specific questions about your child's right to compensation after sustaining serious injuries in an accident, contact Jacoby & Meyers, LLP today to learn more. And read on for answers to some of the most frequently asked questions about child injury claims.
1. How long do I have to file a claim if my child suffers serious injuries in an accident in Edison?
The time you have to file a lawsuit depends on a state's statute of limitations, which will differ for adults and children in Edison. New Jersey's statute of limitations for child accidents does not start counting until your child turns eighteen. For most child injury cases, the statute of limitations is two years from the child's eighteenth birthday.
But there are exceptions, such as for lawsuits against county, state, or municipal defendants, including school districts, in which case the statute of limitations is 90 days from the child's 18th birthday. But, in any case, you shouldn't wait. Call an experienced Edison child injury attorney at Jacoby & Meyers, LLP today to learn more about how long you may have to file a claim in your child's case.
2. Who receives compensation if I file a claim on my child's behalf in Edison?
The funds from an Edison child injury claim after a serious childhood accident belong to your child. Generally, the judge will mandate that the funds from a settlement get set aside in a special trust account for your child. The state may hold the funds, or a parent may use them to purchase an annuity, which pays out in increments once the child turns 18.
In some cases, you may have the right to use some of the funds from your child's claim to pay for the child's care or to manage the child's medical expenses after a serious accident. Consult with an attorney regarding your specific circumstances and how they may impact the distribution of funds. In general, however, you should assume that as you work to file an Edison child injury claim, you will work on the child's behalf, and your child will receive access to the funds from the claim when they reach the age of majority.
3. Will my child have to go to court to receive compensation for his injuries?
In New Jersey, a judge will need to review the child injury settlement offer to ensure that it represents the child's best interests. As the child's parent or guardian, you will need to show the judge that the settlement does represent your child's best interests and that you have worked to obtain the best possible resolution for your child.
In general, child injury claims settle out of court. The judge will then review the settlement to ensure that it meets the standards necessary to maximize your child's benefits. However, in some cases, you may need to go through the court to fight for the compensation your child deserves, especially if the liable party tries to deny responsibility for the accident. Having an attorney on your side can make it easier to present your case in a clear, compelling manner that will help you maximize the compensation your child can receive for his injuries.
4. If my child suffers an injury at school, can I sue the school district?
In some cases, you may have grounds to sue the school district for child injuries that occur at school, but lawsuits against public entities like schools can introduce complexity. If you believe that you have grounds for a claim after your child suffers an injury at school, contact Jacoby & Meyers, LLP to learn more about your right to compensation.
5. How long does it take to resolve an Edison child injury claim?
The Edison courts take child injury claims seriously. And our attorneys want to ensure that your child receives the compensation they deserve for serious injuries sustained due to the negligence of another party. However, it can take considerable time to resolve an Edison child injury claim and obtain the compensation your child deserves.
You will need to wait for:
The investigation. Before your child can receive compensation for their injuries, both your attorney and the liable party's insurance company or attorney will need to investigate the accident. At Jacoby & Meyers, LLP, we make sure to conduct a comprehensive investigation so that we can establish all elements of your legal claim. The insurance company will also likely conduct a thorough investigation to find ways to limit its liability.
Your child's recovery. Children may recover from injuries at different rates than adults, even from very similar injuries, and the length of recovery can affect how long your case takes to resolve. Some children bounce back unexpectedly fast. Others may struggle to recover from their injuries and may, in fact, never fully regain the ground they lost because of those injuries. In many cases, your attorney may advise waiting until you have a solid idea of your child's future prognosis, including anticipated future medical bills, before moving forward with your child injury claim, so that you can have a full picture of the damages you should demand.
Negotiation. You likely will need to go through numerous rounds of negotiation with an insurance company before reaching any settlement agreement for your child's claim. Many insurance companies will employ tactics designed to minimize the compensation they have to pay out as much as possible, even in severe childhood injury cases. You, on the other hand, want to make sure that your child gets as much compensation as possible for everything they have suffered because of the other party's negligence. As a result, you may need to go through several rounds of negotiation before the insurance company or liable party agrees to an amount you can accept.
Court, if necessary. In New Jersey, a judge may need to review the settlement offer and determine that it represents the child's best interests. You will need to wait for a court date to discuss the settlement offer. If your case does not settle, you will need to go through the lengthier litigation process and go to a final hearing to obtain a court award for damages.
6. What should I do if my child suffers a serious injury?
No parent wants to see a child suffer, and it can be a shocking experience. It's important, though, to seek medical care for your child as soon as possible after a serious accident, especially if your child has clear signs of broken bones, bleeding, or head trauma.
Even if you do not see any clear signs of serious injuries after an accident, you should still get your child to a doctor to make sure that your child receives a full evaluation. A doctor may identify injuries that you could not have detected, such as internal injuries. Children may continue to play even with broken bones, or you may not realize that your child suffered a traumatic brain injury immediately after the accident.
Getting a medical evaluation for your child not only helps ensure that you get appropriate treatment for your child's injuries, but it also can serve as evidence in any later claim you may bring.
After tending to your child's immediate medical needs, protect your child's interests by:
Reporting the accident, if needed. If your child suffers injuries in a car accident, whether they are injured in a collision with your car or while playing around the neighborhood, you should call the Edison police and report the accident immediately. If your child suffers a serious injury at a theme park, hotel, or pool, you also should report the accident to the staff so they can create a report of the incident and log any necessary information.
Taking photos. Your child, of course, remains your first priority throughout his recovery. You may need to provide some emergency first aid or tend to your child otherwise while waiting for first responders to arrive. However, if you have the chance, consider taking photos of the scene of the accident and the injuries your child sustained in the accident. Such photos can serve as valuable evidence that can make it easier for you to recover compensation for your child's injuries in a later claim.
Following doctors' orders. Your child's doctors should issue clear instructions regarding what steps your child needs to take to maximize their odds of making a full recovery, or to mitigate the damage they will suffer. Follow those instructions carefully. If the doctor tells your child not to participate in certain activities, including bearing weight on an injured limb, do your best to ensure that your child complies. You want to make sure that you do not interfere with your child's recovery in any way, not only for their well-being but because a defendant could argue that they can't be held liable for the full extent of damage to your child if they did not follow a doctor's instructions.
Contacting an experienced child injury attorney. As soon after your child's accident as possible, get in touch with an Edison child injury attorney who can help guide you through the process of filing a claim on your child's behalf. An attorney can investigate the accident, give you a better idea of the compensation your child deserves, and help you file the claim and fight for fair compensation.
7. Before my settlement comes in, how should I handle my child's medical bills after a serious accident?
Your child's medical bills can add up fast after serious injuries, and you will likely find yourself dealing with long-term medical expenses related to your child's treatment.
You may have some options that can make it easier for you to pay for your child's medical bills.
Use your medical insurance. Your medical insurance should provide a valuable source of funds for your child's medical expenses. Your medical insurance may cover a large percentage of those bills. Make sure you talk to your medical insurance provider to get a better understanding of what coverage you have. If you do not carry private insurance, Medicaid or CHIP can help provide health coverage for children, which can make it easier for you to pay for the treatment your child needs to maximize his odds of making a full recovery.
Use a program that provides care for children. Many programs will help provide needed medical care for children at a discount or free of charge. Shriner's Hospital, for example, has locations in Pennsylvania and Massachusetts that may provide specialized care for childhood spinal injuries, burns, and severe orthopedic injuries, regardless of the family's ability to pay. Talk to your doctor about your best options for pursuing care for your child.
8. How much will it cost to hire an Edison child injury lawyer to handle my child's case?
Our Edison child injury lawyers work on a contingent fee basis. This means that, instead of needing to pay for legal assistance upfront, the lawyer will take fees out of a percentage of whatever settlement or court award they recover on your behalf. For many families, this can make legal assistance with a child injury claim more accessible.
9. Do I have to have an attorney to help represent my child in an Edison child injury claim?
Yes. You are best off having an experienced attorney on your side who will help you navigate the court system and negotiating for a fair settlement. You want your child to receive the maximum possible compensation for their injuries, especially if they will have future medical needs that they could pay for out of the funds from the Edison child injury claim. An attorney can help maximize that compensation and give you more information about how to legally and effectively handle the funds you recover. Having a lawyer to perform these services can provide immense relief during an incredibly difficult time for your entire family. Let our Edison child injury attorneys handle the legal elements of your claim while you focus on helping your child recover as much as possible.
Contact Jacoby & Meyers, LLP for Help With Your Child's Claim After an Edison Accident
If your child suffered serious injuries in an accident in Edison due to the wrongdoing of another party, you may have grounds for a child injury claim. Contact Jacoby & Meyers, LLP online today, or call (732) 287-6890 for a free case evaluation to explore your options for legal recourse.
Edison Office
1929 NJ-27
Edison, NJ 08817
732-287-6890
Client Testimonials
Review: 5/5
★ ★ ★ ★ ★
"I'm really grateful for the settlement my lawyers at Jacoby & Meyers helped me to obtain. I was badly hurt when another driver crashed into my card. The driver was careless. My team at Jacoby & Meyers didn't let the reckless driver get away with it. I'm really glad I made the call to Jacoby & Meyers and would suggest anyone hurt in a car crash do the same."
Review by: Jose V.
Check out some of our other reviews.