Edison Bicycle Accident Lawyers
Bicycle accidents are way more common than individuals think. Generally, people assume these crashes happen because a biker hits a curb or simply falls off. But today, the number of cyclists on busy roads has increased substantially as cycling has become a popular means of transportation, especially in Edison. As a result, more riders are traveling on crowded roadways, which means the likelihood of a severe bicycle-related accident has also increased.
If you or a loved one has been harmed in an Edison bicycle accident, seeking financial compensation can be vital to the recovery process. However, to try to obtain this money, you would first need to determine the cause of your bike crash and who was at fault. Fortunately, with Jacoby & Meyers, LLP, we can take care of this legal work for you, provide you the legal help you need, and fight for the compensation and justice you deserve.
What You Get From Jacoby & Meyers, LLP
Founded in 1972, Jacoby & Meyers, LLP, was created to provide quality legal representation to everyone. Today our law firm represents plaintiffs in all types of claims, and provides straightforward and compassionate legal representation to victims who have been injured in accidents in New Jersey and New York.
When you retain Jacoby & Meyers, LLP, we work to make sure you get the legal help required to meet the unique needs of your case, including:
Free answers to all of your questions and concerns
Free visits to your home or hospital
Free, 100 percent secured access to case files through our website
Over the last 50 years, we have collected millions of dollars for our clients through settlement awards and jury verdicts, with some of our most recent settlements and judgments including:
$8,323,000 settlement for a birth medical malpractice case
$5,700,000 jury verdict for a runaway school bus accident
$5,000,000 verdict for nursing home abuse
$5,000,000 settlement for a motor vehicle accident
$4,000,000 verdict for medical malpractice
$3,250,000 settlement for a fire death
Although we cannot guarantee your case will have these same results, we can assure you that at Jacoby & Meyers, LLP, we fight hard to secure the money our clients need.
"I had an amazing experience with Jacoby & Meyers, LLP. I would highly recommend them for anyone needing a law firm." -Paul T.
★★★★★
Common Causes of Bicycle Accidents in Edison
Bicycle accidents kill over 1,000 bicyclists every year and result in over 300,000 injuries. Yet, even though these accidents can occur for many reasons, some of the more common causes for these bicycle crashes in Edison include:
Distracted Driving
Distracted driving is one of the leading causes of all vehicle crashes, including those that involve a bicycle. When motorists are not paying attention to the road and are instead focusing on texting, eating, or grooming, they are significantly more likely to cause a devastating collision.
Motorists Speeding
When motorists speed, it increases their stopping time and decreases the time they have to make a decision. As a result, speeding can kill anyone, including other motorists, pedestrians, and bicyclists.
As motorists speed, they increase the potential for losing control of their vehicle and the degree of the crash severity, often resulting in more debilitating injuries. However, even crashes at relatively low speeds can be fatal for cyclists on the road.
Motorists Not Leaving Enough Room Behind a Bike
If a motorist follows a cyclist too closely or tries to pass them within less than three feet, they create an unnecessarily dangerous situation because they are much more likely to hit these bicyclists and also leave them with fewer options to avoid a collision.
Motorists Performing Unsafe Lane Changes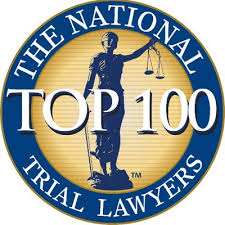 Bicycle accidents are quite prevalent because of unsafe lane changes, which occur when a motorist tries to merge into a bicyclists' lane without first looking to ensure the area is clear for them to proceed. Consequently, even single lane changes can become dangerous to bicyclists on the road.
Motorists Running Lights and Traffic Signs
When drivers run stop signs or red lights, it can result in serious injuries. This is a common cause of intersection accidents, and the risk of this type of accident is magnified when motorists fail to look for bicyclists who have the right of way.
Motorists Driving Under the Influence
By now, almost everyone knows that getting behind the wheel while under the influence of drugs or alcohol can lead to horrifying and deadly accidents. Yet, drivers continue to take this risk. Drug and alcohol impairment significantly reduces a motorist's ability to make clear and smart decisions while they are on the road. As a consequence, far too many cyclists are involved in these types of collisions.
Motorist Turning Without Looking
It happens all the time, at intersections, when a motorist sees they have a green light, they often turn without taking a second look. Even though they still have an obligation to check for pedestrians and cyclists around them. Consequently, these turns result in terrifying bicycle accidents.
Cyclists Running into a Car Door
Generally, these accidents happen when a bicyclist runs into a car door that has been opened in their path. This accident is relatively common on streets with heavier traffic that forces cyclists to ride closer to parked cars. Even though it is the driver's responsibility to ensure no automobile or bicycle is approaching before opening their door and exiting the vehicle, this does not always happen; and bicycle collisions often occur.
Common Bicycle Accident Injuries in Edison
Bicycle riding is an extremely popular form of exercise and a means of transportation among people of all ages. However, bicycle accident injuries are also fairly common and often cause significant morbidity and mortality. Most serious bike accident injuries result from motor vehicle collisions and include soft tissue injuries and musculoskeletal trauma, but head and brain injuries also can occur and are responsible for the most deaths and long-term disabilities.
However, bicycle accident injuries are wide-ranging and can also include:
Traumatic brain injuries
Spinal cord damage
Broken or fractured bones
Contusions
Facial and dental fractures
Foot, ankle, and knee problems
Lacerations
Abrasions
Internal organ damage
Internal bleeding
There is also a risk of a bicyclist becoming impaled by their handlebars during an accident, which can cause life-threatening injuries. At the same time, rectal trauma and pelvic fractures are also causes of concern.
Actions to Take After an Edison Bicycle Accident
When riding a bike, safety is paramount. Yet, no matter how many precautions you take, the odds are often against you, especially with the number of motor vehicles speeding through Edison. That is why it is important that if you are ever involved in a bicycle accident, you must know what to do immediately after the crash. These actions can not only help protect your health and safety but your legal rights as well.
Contact the Police
If you were involved in a bicycle accident and suffered an injury or property damage, you must call 911. This is the fastest way to report your accident and notify emergency medical services you need help at the scene.
When the police arrive, they can investigate your bicycle crash and write down their findings in their police report. If you decide to pursue legal action for the harm you sustained after this collision, this report can be vital evidence—helping to show what happened and who was at fault.
Get Medical Attention
Even if your injuries appear minor, you still need to get examined by a medical professional. Quite often, severe injuries such as head and brain trauma can take days to weeks to manifest. Yet, the longer you wait to get medical help, the more deadly these injuries can become. For these reasons, it is essential to get checked over by a doctor following your bike accident and have them verify that you do not have any serious or potentially fatal injuries.
In addition, getting examined promptly after your accident can be essential for your case. The Insurance company may be looking for any reason to deny your claim. When you choose not to get immediate medical help, the insurance company could argue that your injuries are not that serious or were the result of a subsequent event. Fortunately, when your doctor examines you, they can provide you with critical evidence by documenting your injuries in their medical report and creating a direct link between the harm you endured and the accident.
Collect Evidence
If it is safe for you to do so, try to collect as much evidence from the accident scene as you can. This should include photos or videos of the vehicles involved in the crash, placement of the cars and your bike after the collision, your visible injuries, skid marks on the road, traffic signs near the crash site, the weather conditions at the time of the accident, and any other evidence that can help show what happened.
Additionally, make sure you keep all of your damaged clothing, bike parts, and the bike. Do not wash or repair anything. However, if you absolutely need your bike fixed, make sure you take pictures of it first, write down the extent of damages to it, and keep any receipts indicating the cost of repairs.
Obtain Driver Information
Exchange information with all the motorists involved in the crash, including their names, addresses, phone numbers, license plate numbers, driver's license numbers, make of car, and insurance information.
When talking to these other parties, make sure you are careful in what you say. Do not make any definitive statements about the crash, do not apologize for anything that happened, and do not indicate any of it was your fault. These types of statements can come back and hurt your claim and the amount of money you receive.
In addition, do not negotiate with the at-fault motorist, even if they accept blame. Not only are you not aware of the total damages you sustained, but this driver can come back and change their mind later on. Instead, if the driver apologizes for the incident or admits fault, make a note of these statements.
Get Witness Details
If there were people at the scene, who saw what happened, make sure to get their name and number. These witness statements can be incredibly important to your case, providing you with details regarding the accident and backing up your claims. However, if these witnesses do not want to talk to you, do not force them. When you retain an Edison bicycle accident lawyer, these attorneys can obtain these details and statements for you.
Document What Happened in a Journal
It is important that right after your accident, you document every detail about what happened, including when the accident occurred, where, and how it happened.
Memories of the incident can fade over time. Fortunately, writing down these critical details can help you preserve crucial facts about the case.
That is why you should make sure to jot down everything you remember, including:
Road, weather, and traffic conditions
The position and direction of all the vehicles involved in the crash
If there were any traffic signs or traffic lights near the area
Finally, write down everything you had to endure because of this bicycle accident, such as the pain and suffering, the extent of your injuries, the number of medical treatments you now need, your inability to perform daily activities you once loved, and how this accident affected your life and your family's life.
Seek Advice from an Edison Bicycle Accident Lawyer
Following a bicycle accident, you must talk to a bicycle accident lawyer. These lawyers can help you navigate the difficulties you may encounter after a bicycle crash, and help you achieve the case results you want.
When you work with a bicycle accident lawyer, these attorneys understand how critical it is to start digging into the evidence as quickly as possible to determine who may have liability for paying you compensation for your injuries. However, more importantly, since each bicycle accident case is unique, these attorneys know that each client deserves personalized attention and a tailor-made legal solution to help ensure that they receive the financial recovery they deserve.
Edison Bicycle Accident FAQs
If you or a loved one has been harmed in an Edison bicycle accident, you deserve answers regarding your available legal options. For these reasons, the law firm of Jacoby & Meyers, LLP, has prepared responses to these commonly asked questions our bicycle accident victims often have. We hope with this information, you have a better understanding of the legal recourse you can pursue and how to secure the maximum compensation you deserve.
However, if you do not see your specific question answered or would like further information about your case, feel free to reach out to us and discuss your case with one of our bicycle accident lawyers.
1. How much time do I have to bring an injury claim following my bicycle accident in Edison?
The statute of limitations is a law that dictates the amount of time an individual has to file a claim following an alleged offense. If they do not file their case within this allotted amount of time, they can be barred from pursuing compensation for their injuries.
In New Jersey, the statute of limitations for a bicycle accident claim is two years from the accident date. However, there are various exceptions to this rule that can increase or decrease the amount of time you have to file your case. For these reasons, it can be vital to reach out to an attorney, like those at the law firm of Jacoby & Meyers, LLP, as soon as possible. Our lawyers can promptly figure out how much time you have to file your claim and help ensure your legal documents and motions are prepared correctly and filed before time expires.
2. What types of compensation do I deserve after suffering an injury in a bicycle accident in Edison?
If you were harmed in an Edison bicycle accident due to another person's wrongful actions, you may recover compensation for your injuries.
Generally, in New Jersey, this compensation may include:
Economic damages: These damages involve actual losses from the accident that are easy to verify, such as:
Medical expenses including past, present, and future medical bills (doctor visits, emergency room visits, hospital stay, surgeries, and prescription medications)
Lost wages
Lost earning capacity
At-home replacement services
At-home nursing care
Rehabilitative services such as occupational and physical therapy
Other out-of-pocket expenses
Non-economic damages: These damages refer to subjective losses that are not easy to quantify. They can include:
Pain and suffering
Emotional anguish
Loss of companionship
Loss of consortium
Loss of enjoyment of life
Loss of reputation
Disfigurement
Scarring
Punitive damages: While economic and non-economic damages make a victim whole after an accident and get them the compensation they need, punitive damages punish the defendant for their egregious actions and deter them and others from committing this act again. However, in New Jersey, courts may only award these damages when the victim proves that the defendant's actions were intentional or they acted with a reckless disregard for their safety and health.
Generally, situations that warrant punitive damages include:
Willful misconduct
Oppression
Wantonness
Specific circumstances where malice is shown
Fraud
Cases where the defendant was under the influence of alcohol or drugs
Situations where the defendant had a clear intent to cause harm
The court will determine whether punitive damages are appropriate based on the facts of the case. However, since every cause is different, the likelihood of obtaining these punitive damages can vary a great deal.
3. As a bicyclist, are there road rules I have to follow in Edison?
In Edison, a bicyclist has the same responsibilities and rights as any other motor vehicle driver on the road.
This means that they must follow right-of-way laws, which include:
Yielding to the right-of-way: A bicyclist must yield to emergency vehicles with flashing lights, traffic when changing lanes, school buses that have flashing red lights, pedestrians in a crosswalk, other cars already in an intersection, mobility-assistance devices in a crosswalk, and postal vehicles when they are re-entering traffic.
Sidewalks are designated for pedestrians: Even though New Jersey laws do not expressly prohibit bicycle riding on sidewalks, some municipalities do not allow it. In some instances, young children are allowed to ride their bicycles on a sidewalk with adult supervision, but other cyclists should avoid riding on the sidewalk when possible.
Single file: In New Jersey, bicyclists are allowed to ride side-by-side if it is not impeding traffic. However, if it is impacting traffic, cyclists must ride single file.
Passing other vehicles: Bicyclists coming up to slow-moving traffic are permitted to move left to pass. If they pass another bicyclist, they can also do so on the left side, but they need to make sure to ring their bike bell or shout that they are passing on the left. Cyclists must also allow at least three feet of clearance when passing.
4. Do I have to wear a helmet while riding a bicycle in Edison?
According to New Jersey laws, anyone under the age of 17 that rides a bicycle or is a passenger on a bike must wear a safety helmet. These helmets must be properly fitted and fastened, and the helmet must meet the federal standards developed by the Consumer Product Safety Commission (CPSC).
5. How do I know if I have a valid injury claim in Edison, following my bicycle accident?
If you were injured in a bicycle accident, you may collect compensation for the losses and injuries you incurred. However, you would first need to prove certain elements to hold the liable party accountable for your injuries.
These elements generally include:
A duty of care: The liable party owed you a duty of care, which means they had an obligation to act in a manner that helps ensure your safety and prevents causing you harm.
A breach of duty: The liable party breached this duty of care by failing to act in a reasonably cautious manner.
Causation: When the liable party breached their duty of care, they ended up causing your accident that resulted in your injuries.
Damages: Consequently, you suffered measurable damages and losses due to this breach.
Proving these negligence elements can be a tedious and challenging process. Fortunately, when you work with Jacoby & Meyers, LLP, our bicycle accident lawyers can handle this legal battle for you. Once retained, our legal team can promptly investigate your accident, secure the evidence needed to prove liability and damages, and pursue the compensation you deserve.
6. Do I have a claim if a pothole caused my Edison bicycle accident?
New Jersey recognizes claims against public entities, but generally, this type of claim would be against the city or municipality responsible for maintaining the street where the pothole was. However, the standard of proof and what you need to show in this type of lawsuit is very different from when you sue a private individual for your bicycle accident injuries.
Pursuing legal action against a governmental entity requires that you put the public entity on notice within 90 days of the accident and let them know that you have the intention of pursuing a claim against them. In addition, it is not enough to show that a pothole damaged your bicycle or resulted in your injuries. You also need to prove that the governmental entity was negligent and should have known that the road was in disrepair.
Because of these legal complexities, if you believe you have a claim against a governmental entity, we urge you to contact Jacoby & Meyers, LLP, as soon as possible. Our bicycle accident attorneys can review your case, determine if you have a viable claim, and pursue the damages you deserve.
7. What is the average bicycle accident worth in New Jersey?
Unfortunately, no attorney can tell you exactly how much your bicycle accident case is worth.
Many factors can affect the value of your claim, including:
The severity of your injuries
The actions of the liable party
The credibility of your witnesses and evidence
The extent of your pain and suffering
The number of medical treatments you will need now and in the future
The ability to work after the accident
However, when you work with one of the bicycle accident lawyers at the law firm of Jacoby & Meyers, LLP, our attorneys can help figure out which of these factors could influence the value of your claim, and prepare the strongest legal case in response, fighting for maximum compensation.
8. What if my bicycle accident was due to a problem with the bike or a defect?
If your accident was due to a cracked frame, brake failure, broken fork, or any other bicycle defect, you may pursue legal action against the bike manufacturer or distributor in a product liability action.
However, because product liability cases can be incredibly difficult to prove, you should discuss your case with an Edison bicycle accident lawyer as soon as possible. At Jacoby & Meyers, LLP, our respected attorneys have experience handling and analyzing possible bicycle manufacturing and design defects and can help ensure that your liability claim is handled properly.
9. Do I still need to see a doctor if my injuries appear minor, after a bicycle accident?
You need to see a doctor even if your injuries appear minor. You should never underestimate an injured back or any type of head trauma following a bicycle accident. We have worked with clients in the past whose injuries turned out to be more dangerous and severe than they initially thought, and this led to a significant amount of missed work and costly medical bills.
Do not gamble with your health. Make sure you play it safe and get examined by a doctor. This is the best way to ensure that you do not suffer any debilitating harm and that your rights to compensation are protected.
10. Why do I need to contact the law firm of Jacoby & Meyers, LLP, after my Edison bicycle accident?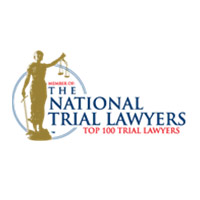 Bicycle accident claims are complex, detailed, and confusing. To bring a successful claim, you would need to have a solid understanding of the state's laws and provide relevant evidence and sound legal arguments that can show what happened and who was at fault for the crash. However, following a bicycle accident, it is very likely that the last thing you want to do is figure out what evidence you need to obtain or what arguments you need to make. Fortunately, with Jacoby & Meyers, LLP, on your side, you will not have to.
Our bicycle accident lawyers can not only help you navigate the difficulties you may encounter after your bicycle crash, but we can also help you achieve the results you want.
We do this by:
Going over your accident case in detail, answering any questions you have, and determining the legal options, you can pursue.
Investigating your bicycle accident and obtaining the evidence needed to show fault and damages.
Building a strong claim on your behalf and working to hold all the negligent parties accountable for the harm you sustained.
Handling all the negotiations and discussions with the other side and the insurance companies and pursuing a fair settlement.
Bringing in the experts such as accident reconstructionists, economists, and doctors to help substantiate your claim.
Taking your case to trial, if needed, and working tirelessly to bring your case to a successful resolution.
If you or a loved one suffered devastating injuries in an Edison bicycle accident, do not wait to seek the legal help you need. Contact Jacoby & Meyers, LLP, today, open a live webchat with one of our representatives, or call our office at (732) 287-6890 for a free case consultation, and let us show you how we can fight for you and your rights.
Edison Office
1929 NJ-27
Edison, NJ 08817
732-287-6890
Client Testimonials
Review: 5/5
★ ★ ★ ★ ★
"I'm really grateful for the settlement my lawyers at Jacoby & Meyers helped me to obtain. I was badly hurt when another driver crashed into my card. The driver was careless. My team at Jacoby & Meyers didn't let the reckless driver get away with it. I'm really glad I made the call to Jacoby & Meyers and would suggest anyone hurt in a car crash do the same."
Review by: Jose V.
Check out some of our other reviews.