Manhattan Personal Injury Lawyer
Perhaps you've become injured due to a car accident. Maybe you slipped and fell at a business establishment, or perhaps you were involved in a construction accident. If your accident was caused by someone else's negligent or reckless actions, you should speak to an attorney and discuss your eligibility to recover compensation for the impacts that your injury has had on your finances and your life.
A Manhattan personal injury lawyer at Jacoby & Meyers, LLP, can guide you through the legal process and may provide other services as well. Read on for more information about personal injury law and the importance of having our Manhattan personal injury lawyers assist you with your case.
What Does a Personal Injury Lawyer Do?
This is established by demonstrating that:
The defendant (at-fault party) owed a duty of care to the plaintiff (injured person). The duty of care is dependent on the facts of your case. However, a common duty of care in a car accident case would be to operate the vehicle in a safe and lawful manner. In a slip, trip, and fall case, the duty of care that a property owner would have to a guest would be to ensure that the property was safe from hazardous conditions, such as broken handrails or loose flooring.
There was a breach in the duty of care. This breach is the action that constituted the defendant's failure in upholding his or her duty of care to the plaintiff. For example, in the car accident scenario, the breach might be driving while intoxicated or following too closely.
The breach in the duty of care resulted in the accident, which caused the plaintiff's injuries and associated expenses.
In addition to legal guidance, personal injury lawyers perform services for their clients including:
Establishing the value of the case based on the economic expenses of the injury, such as medical costs, lost wages due to being too injured to work or required to miss work for medical appointments, as well as non-economic impacts such as pain and suffering or loss of enjoyment of life.
Careful examination of the case to determine all liable parties and insurance resources that may be accessed to compensate you.
Skilled negotiation with insurance company representatives to attempt to obtain a fair settlement for you.
Use of experts such as medical professionals and accident reconstructionists to present a strong case on your behalf.
The timely filing of a personal injury lawsuit in the appropriate jurisdiction and in compliance with court requirements.
Attendance at all pre-trial conferences and hearings, experienced litigation, and continued representation after the trial concludes in the event an appeal is filed.
Assistance with collecting your settlement or award.
"I had an amazing experience with Jacoby & Meyers, LLP. I would highly recommend them for anyone needing a law firm." -Paul T.
★★★★★
What Types of Cases Does a Personal Injury Lawyer Represent?
Personal injury law is a fairly wide umbrella for different types of cases. Some of the practice areas that a personal injury lawyer handles cases for include:
In one month, 3,429 motor vehicle collisions resulted in 258 injuries to motorists and another 178 injuries to their passengers. Car accidents are most frequently a result of human error. Many things can cause a car accident, including distracted driving, drowsy driving, drunk driving, failure to yield, speeding, and aggressive driving behaviors.
An accident at a construction site in Manhattan resulted in the death of one person and injuries to two others. The deceased worker fell down an elevator shaft and was pronounced dead at the scene. Two more were treated at the scene for minor injuries. Construction is among the most dangerous industries for workers, and falls are the leading cause of death and injury for construction workers. Justifying a need to file a workers compensation claim.
Without the protective characteristics of other types of motor vehicles—including a steel frame, seat belts, and airbags—motorcyclists face an increased risk of serious injury or death in the event of an accident. Traumatic brain injuries are the leading cause of death in motorcycle accidents, with many riders failing to use a helmet. Other common injuries include broken bones, facial trauma, road rash, spinal cord injuries, damage to the nerves and tendons in the arm as a result of the rider attempting to "catch" him- or herself during the accident (known as biker's arm), and internal damage.
Bus Accidents
Bus accidents can be extremely dangerous and lead to tons of injuries. Not only do buses usually involve more people at the scene of the accident but in determining fault and recovering compensation there are more considerations than most auto accidents.  To learn more about what the experienced bus accident attorney can assist you with your case.
Nursing Home Abuse and Neglect
According to the National Center on Elder Abuse, approximately 10 percent of the elderly population is being abused or has been abused either physically, sexually, psychologically, or financially. Studies of the prevalence of abuse and neglect in nursing homes revealed that 70 percent of state inspections reveal at least one deficiency in the health and safety of the care provided, while about 15 percent of inspections miss deficiencies that could result in immediate harm to residents. Abuse and neglect have severe medical and emotional consequences for older adults.
Pedestrian and Bicycle Accidents
In one month, 188 pedestrians and 108 cyclists were involved in accidents with a motor vehicle, with all of the pedestrians and cyclists becoming injured and one pedestrian dying as a result of those injuries.
In a subsequent month, seven people were hurt—one with serious injuries—after a driver allegedly blew through a red light at an intersection and struck three people in the crosswalk before hitting another car that was waiting to make a left turn. The force of the accident pushed the struck car into another vehicle. In addition to the three pedestrians, four occupants in the three vehicles also suffered injuries in the accident.
Dog Bites
Each year, dog bites result in about 800,000 injuries that are serious enough to require medical treatment, and 30,000 of those bites require reconstructive surgery to repair the damage. In New York, if a dog bites someone, the owner of the dog may be liable for the cost of medical treatment. If the dog had a previous history of biting, its owner may also be responsible for non-economic damages, including pain and suffering.
Slip, Trip, and Fall Accidents
Slip and fall or trip and fall accidents are the most common premises liability claims. Falls are the leading cause of death for elderly individuals and are also particularly dangerous for young children. Business owners, the owners of private residences, and governmental agencies tasked with maintaining public lands and buildings are required to ensure that their properties are safe and free of hazards for their guests. If a lawful visitor becomes injured due to an unsafe feature on a property, the owner may be liable for damages.
Rideshare Accidents
As more and more people are utilizing the services of rideshare apps, such as Uber and Lyft, the reports of accidents involving rideshares has also increased. Liability may be complex in these cases because the drivers for these companies are not employees of the company but independent contractors. An experienced personal injury lawyer can help you sort this out and pursue the compensation that you deserve for your injuries.
Accidents involving commercial trucks resulted in the deaths of 4,102 people in one recent year. Weighing as much as 20 to 30 times more than the average passenger car, trucks pose size-related risks, including:
A longer distance required to come to a safe stop
Wide turns that place drivers in adjacent lanes at risk of becoming trapped between the truck and the curb
Significant blind spots on all four sides
A high center of gravity, which makes the trucks prone to rolling over
A high ground clearance, which may result in smaller vehicles sliding beneath the truck in an accident, also known as an underride
Product Liability
The manufacturers and distributors of products—including prescription medications, food, toys, appliances, and auto parts—are required to ensure that their products are safe for consumers when used as directed. If they don't, they may be held liable for injuries and deaths caused by accidents involving their products. There are two types of product liability claims:
Claims resulting from improper or inadequate labeling
Claims resulting in unsafe or defective products
Medical Malpractice
Medical providers have a duty to provide a standard of care that any prudent provider would give in similar circumstances. Some examples of medical malpractice, also known as medical negligence, include:
Birth injuries
Failure to diagnose or misdiagnosis
Surgical errors, including wrong-site surgery or leaving a foreign object, such as a surgical tool or towel in the body during surgery
Failure to provide adequate follow-up care
Improper discharge
In New York, when a person dies as the result of negligent, reckless, or intentional acts, the individual who caused the death may be liable for damages as if the person had lived and was injured. The personal representative of the decedent's estate may file a wrongful death claim on behalf of family members including the spouse, children, and parents of the decedent, as well as other family members in some cases. Some of the damages that may be sought in a wrongful death claim include medical expenses for treatment of the deceased's final injuries, pain and suffering experienced by the decedent before death, lost wages, loss of inheritance, and the cost of burial.
Hiring a Personal Injury Lawyer
Most people don't think of hiring a personal injury lawyer until they become injured and need one. Personal injury lawyers practicing law in your region can be found by asking friends, family, or acquaintances for referrals, through an internet search, or review sites. When searching for a personal injury lawyer to speak to about your case, it is important that he or she is licensed to practice law in your state and is in good standing with the state bar association.
Once you've found a few lawyers that you would like to know more about, you should schedule a consultation. Many lawyers provide free consultations for potential clients, but you will want to confirm this before making an appointment. The consultation is a time for the lawyer to hear the details about your case as well as to answer any legal questions you may have.
You can, and should, ask other questions too, including:
How long has this lawyer been practicing law?
How much experience does this lawyer have with your type of case? How many cases like yours has the lawyer represented at trial? How many similar cases has he or she settled?
Who is going to be working on the case? Will there be additional attorneys involved?
Who is your point of contact and how will the communication between the law firm and yourself be handled?
How many cases does this lawyer handle at once? Will he or she have time to devote to your case?
What are the lawyer's fees for services and how are these fees paid?
What does the lawyer feel are the strengths and weaknesses of your case? What can be done to strengthen your case?
What does the attorney need you to do during the process?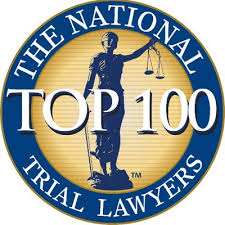 Once you've decided which lawyer you'd like to represent your case, you will likely be given some documentation to sign. This documentation spells out the services that are to be provided to you and other important information. It is essential that you read these documents completely and that you understand the information that has been given to you before you sign.
Call Jacoby & Meyers, LLP's Manhattan Personal Injury Lawyers for Answers to Your Questions
Do you have legal questions? Were you injured in an accident and want to know more about the process of obtaining compensation? Contact us by email by clicking here or by phone at (212) 445-7000 for a free case evaluation with our skilled Manhattan personal injury lawyers.
Manhattan Office
39 Broadway
Suite 1910
New York, NY 10006
212-445-7000