New Jersey Train Accident Lawyer
Residents and visitors in New Jersey heavily rely on the New Jersey Transit rail system to get around their neighborhoods, the state, and other parts of the country. Even though these trains provide a great and convenient way to travel in such busy areas, they, unfortunately, still involve risks. In fact, although train accidents don't occur as commonly as other public transportation crashes, trains can prove even more devastating, resulting in numerous fatalities, debilitating injuries, and extensive property damage.
However, as a victim of this horrifying accident, you should not have to endure these grave consequences alone, especially when the collision resulted from another person's intentional or wrongful actions. In these instances, you need experienced legal help from those who understand just how life-changing these accidents often prove.
At Jacoby & Meyers, LLP, we stand by ready to help. Our New Jersey train accident lawyers know how these catastrophes can change the lives of victims and their families, and we want to help them pursue justice and compensation.
About Jacoby & Meyers, LLP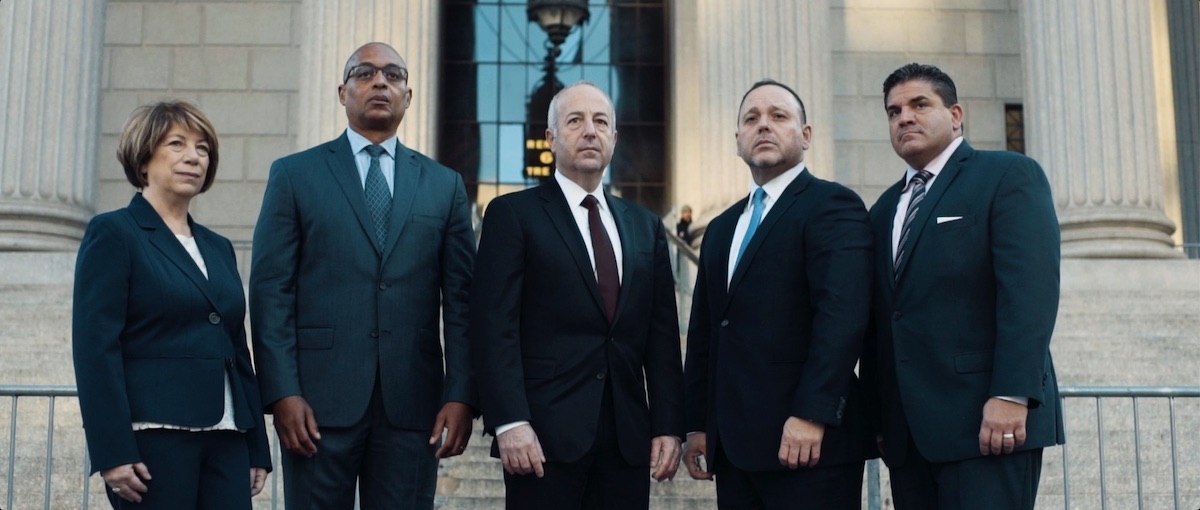 Founded in 1972, the law firm of Jacoby & Meyers, LLP, strives to provide top-quality legal representation to everyone, not just the wealthy few who could afford a lawyer or the poorest who received free legal aid.
Today, with offices in New Jersey and New York, our firm represents individuals who sustain injuries in all types of personal injury accidents, offering victims the straightforward legal representation that they need. As a result of this dedication and drive, we have won millions of dollars on our clients' behalf.
At Jacoby & Meyers, LLP, when you work with our skilled legal team, you can rest assured that our experienced attorneys will work hard to meet the unique needs of your case while also providing you:
Free hospital and home visits.
Free answers to the questions you have regarding your case.
Free access to your case files through our secure website.
Best of all, our firm does not charge a legal fee unless we successfully recover the money you need.
Train Travel in New Jersey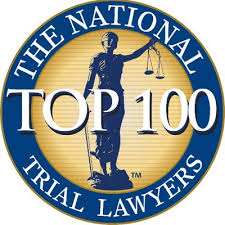 The New Jersey Transit serves as New Jersey's public transportation corporation that covers a service area of 5,324 square miles. In fact, it ranks as the nation's third-largest provider of bus, light rail, and rail transit, linking major points in New York, Philadelphia, and New Jersey. The agency operates 1,231 trains, 93 light rail vehicles, and has 12 rail lines statewide, with most of the rail transportation providing services for commuters in Hoboken, Newark, and New York City.
Commuter and Light Rail Lines in New Jersey
New Jersey's Transit light rail lines include:
The Hudson-Bergen Light Rail (HBLR), which includes 24 stops and runs for 20.6 miles along the Gold Coast from Bayonne to North Bergen and stops at the Hoboken Terminal.
Newark Light Rail (NCS), which runs for 4.3 miles and serves the Newark area connecting the Newark Penn Station to North Newark and Bloomfield.
The River LINE, a 34-mile, 21-stop line that connects Trenton to Camden along the Delaware River.
In addition, New Jersey's Transit commuter rail lines include the following:
Atlantic City Line
Bergen County Line
Main Line
North Jersey Coast Line
Northeast Corridor Line
Pascack Valley Line
Meadowlands Rail Line
Montclair-Boonton Line
Morris & Essex Line
Amtrak also offers services from New Jersey to New York, Newark, Washington, Philadelphia, and connections along the East Coast.
Common Types of New Jersey Train Collisions
The New Jersey Transit rail system provides hundreds of thousands of passenger trips every day. Unfortunately, even though the operators of these trains must have extensive training and skills, they still face the risk of causing devastating accidents. Just like how motor vehicle collisions can happen for several different reasons, train crashes can also result from various causes.
However, some of the more common types of train crashes that occur in New Jersey include the following:
Broken Welding and Rails: According to data from the Federal Railroad Administration, broken rails and welds have historically been the most common cause of train accidents, accounting for more than 15 percent of derailments. In New Jersey, where these rails face exposure to extreme elements in the winter and the summer, the rails break or crack more easily. Consequently, when the gap in the rail extends wide enough, it can result in a passing train going off course. If these derailments occur in crowded areas, they can lead to substantial property damage and deadly pedestrian accidents.
Head-on Crashes: In instances where single-line trains unknowingly travel on the same rail, it can mean dangerous crashes that result when the trains collide into each other head-on. Although these types of accidents prove rare, they often happen because of a communication gap or a scheduling oversight.
Obstructions: Objects left at the site where a train will pass can cause train derailment and lead to deadly collisions. Even though train conductors should remain aware of their surroundings at all times, sometimes, a conductor will fail to see an obstacle in time to stop a collision from occurring.
Train-Motorist Collisions: Generally, these types of accidents occur because of unprotected crossings due to the lack of adequate warning devices. Accidents at these unprotected crossings tend to result from driver distraction, poor visibility, motorists trying to race the train, malfunctioning signals, and obstacles that block the driver's view.
Common Causes of New Jersey Train Accidents
Although train accident causes vary from one case to another, some of the more common reasons for these destructive collisions include:
Reckless Drivers and Pedestrians: Train operators and railway companies don't always bear liability for these accidents. In some instances, the collision can result from a distracted or reckless pedestrian or motorist crossing the tracks at the wrong time or trying to beat the train across a crossing.
Mechanical Issues: Train accidents resulting from mechanical failure and defective train parts only happen rarely, but they still do happen. These fatal collisions often occur because a piece of guidance equipment, such as a rail switch or safety equipment fails.
Speeding: If a train drives recklessly fast, it can lead to severe injuries and death. Many train accidents in recent years have shown that the faster the speed of the train, the worse the consequences of the accident.
Human Error: If a train conductor does not have proper training or experience, train accidents tend to happen more frequently. However, even the most trained operators can still make a mistake that causes harm to others on the train or those on the roads. Human error has always served as a common cause for most types of accidents, often resulting from impaired reactions, vision issues, or fatigue.
Negligence: Railroad crashes due to negligence can occur for many reasons. For instance, liability can extend to a negligent conductor or railroad employee whose actions caused the crash. The accident may also have resulted from a negligent equipment manufacturer whose faulty part led to the accident. In some cases, the collision can even result from the railway company's neglect of having outdated safety technology and doing nothing to update it.
Injuries Resulting From a New Jersey Train Accident
Train accidents often lead to catastrophic consequences causing injury to passengers on board the train. However, since these collisions can occur with other trains, vehicles, and pedestrians, the injuries can extend to those not on board.
Although these injuries can prove wide-ranging, depending on the circumstances of the accident, some of the more common injuries that result from this crash include:
Traumatic brain injuries
Spinal cord damage
Broken bones
Deep lacerations
Internal organ damage and bleeding
Soft tissue injuries
Facial trauma
Wrongful death
Actions to Take After a New Jersey Train Accident
Train crash scenes can prove overwhelming, stressful, and chaotic. Not only can these accidents result in tragic injuries and extreme property damage, but they can also make figuring out liability and recovering compensation incredibly challenging. For these reasons, following a New Jersey train accident, you need to take action that can ensure you stay safe and that your legal rights remain protected.
#1. Contact the Authorities Immediately
After a train accident, you need to contact 911 immediately. This will help get the accident on record and alert emergency personnel that you need immediate medical assistance at the scene.
Once the local authorities arrive, they can perform a preliminary investigation into the train crash and write down their findings in their police report. If you decide to pursue legal actions after your accident, this report can provide you with helpful information regarding the accident and what happened.
#2. Gather Evidence if You Can
If you do not require emergency medical treatment and the area seems safe, try to gather as much evidence from the scene as possible. This should include videos and pictures of the motor vehicles and the train involved in the crash, their placement on the road or tracks, the damage done to your car if applicable, your visible injuries, the weather conditions at the time of the accident, and any other details that can help show what happened.
In addition, if you sustained injuries as a train passenger, try to obtain contact information from fellow passengers. Plus, get the names of emergency personnel who responded to the accident.
However, if your injuries prevent you from collecting this information, you can also ask a friend or family member to collect some of this evidence. If they cannot, do not worry, since your train accident lawyer can also help in this regard.
#3. Look for Witnesses
If other people at the scene saw what happened, make sure to get their names and numbers. These witness statements can often provide you with valuable details about the crash and back up your claim. Yet, if these individuals feel hesitant about providing you their information, do not force them. Instead, leave this information gathering to your attorney.
#4. Head to Your Doctor as Soon as Possible
Even in rare cases where injuries appear minor following a train collision, you still should get to a doctor as soon as possible. Many times, severe trauma can take some time to manifest, yet the longer you wait to see a doctor to examine this condition, the more likely the injury can endanger your life.
Additionally, this prompt medical treatment can prove beneficial to your legal claim. By not getting examined after your accident, the insurance companies may argue that your injuries stem from a separate event or aren't as severe as you claim. Fortunately, when you get looked over by a doctor, these medical professionals can document your injuries in an official medical report—providing you with evidence of a direct connection between the train crash and the harm you sustained.
#5. Keep Records From the Accident
Make sure you keep a record of all the bills and treatments associated with your train accident. In addition, also remember to keep track of the days you had to miss from work because of your injuries and other financial expenses the train crash may have caused. These documents can provide your lawyer with the details they need to fight for the compensation that covers the full cost of your injuries.
#6. Watch What You Say
Following the accident, you need to watch what you say to others. This means you want to avoid apologizing for anything that happened, taking the blame for anything that occurred, or making definitive statements about the crash. These types of comments can come back later and hurt your case, affecting the amount of money you can receive.
#7. Get Legal Help
After a train crash, you should reach out to an experienced train accident attorney as quickly as possible. These lawyers can promptly get to work examining the specific details of your crash and gathering the evidence needed to show what happened and who caused the incident.
New Jersey Train Accident FAQs
Following a New Jersey train accident, you deserve answers regarding your legal remedies for the injuries and losses you sustained. For this reason, we have prepared the following train accident FAQs that many of our clients have. We hope that with these responses, you have a better understanding of the legal action you can take to fight for maximum compensation given your specific situation.
1. What Type of Claim Can You File After a New Jersey Train Accident?
If you have sustained an injury in a New Jersey train accident, the type of claim you can file will often depend on the circumstances of the crash and the severity of the injuries. For instance, if you suffered harm because of a person's wrongful, negligent, or careless actions, you may qualify to pursue a personal injury claim. However, if you suffered an injury because of a defective train part, you may also qualify to file a product liability claim against the distributor, manufacturers, or designer responsible for this part.
Unfortunately, determining what type of claim you have and whether it proves viable can prove a difficult task. In truth, several factors can impact this decision. Consider the following:
Did you suffer harm in the train crash?
How extensive was the harm you suffered?
What caused your harm?
Has the statute of limitations passed to file a claim?
What insurance coverage exists following the collision?
Thankfully, when you reach out to a skilled New Jersey train accident attorney, like those at Jacoby & Meyers, LLP, these lawyers can review your accident, figure out what happened, and determine not only what type of claim you have, but also whether it proves viable and timely.
2. How Long Do You Have to File an Injury Claim Following a New Jersey Train Accident?
The statute of limitations dictates the maximum amount of time you have to pursue a legal claim following an alleged offense. If you do not file your lawsuit within this allotted time, you may struggle to collect compensation for your injuries.
In New Jersey, plaintiffs in injury claims have two years from the date of their accidents to file a claim. However, certain exceptions to this rule exist that can extend or shorten this filing period.
To ensure that you file your claim in time, you should contact an experienced train accident attorney, such as those at Jacoby & Meyers, LLP, as soon as possible. These lawyers can quickly get to work, figure out how much time you have to file your case, and ensure the proper presentation and timely filing of all legal motions and other pleadings required in your case.
3. What Types of Damages Can You Recover Following a New Jersey Train Accident?
You may qualify for compensation if you have sustained an injury in a train accident due to another person's wrongful, reckless, or intentional actions. Typically, in New Jersey, this compensation includes the following damages:
Economic Damages: These damages refer to the actual and verifiable losses that result from an accident.
They include:
Medical bills, including your past, present, and future medical expenses, such as doctor visits, emergency room visits, hospital stay, surgeries, assistive medical devices, and prescription medications.
Lost wages due to not being able to work because of the injury.
Lost earning capacity.
At-home nursing care.
Replacement services.
Rehabilitative therapy, including physical and occupational therapy.
Other out-of-pocket expenses.
Non-Economic Damages: These damages refer to the subjective losses that result from an accident that often prove difficult to quantify, such as:
Pain and suffering
Emotional distress
Loss of consortium
Loss of enjoyment of life
Loss of a limb
Disfigurement
Scarring
Loss of reputation
In addition, in some instances, the victim may also receive punitive damages. However, unlike the economic and non-economic damages, which courts award to compensate victims for their losses following an accident, courts award punitive damages to punish defendants for their egregious actions and to deter others from committing this act in the future. As a result, the court only awards these damages if the victim's lawyers can show with clear and convincing evidence that the defendant's conduct qualified as malicious or wanton and willful.
4. How Much Is a New Jersey Train Accident Case Worth?
Due to the uniqueness of each train accident case, no lawyer can tell you the exact value of your case.
Just too many elements exist in these types of cases that can impact the value of your claim, such as:
The extent of your injuries and the severity of these injuries.
The resulting medical treatments you will need.
The length of these treatments and whether you will need ongoing care.
Whether the injuries prove permanent.
Whether you suffer lost wages.
Whether you work following the train crash.
The defendant's level of culpability.
The credibility of the evidence and witnesses presented.
Whether you suffered significant pain and suffering as a result of the accident.
Whether you still partake in your normal daily activities after the train collision.
Even though an attorney cannot tell you exactly how much money you can get following a train accident, when you work with skilled train accident lawyers, such as those at Jacoby & Meyers, LLP, this legal team will help fight hard for every last dollar that your injury has cost you.
5. Who Can Bear Liability For a New Jersey Train Accident?
Following a train accident in New Jersey, several different parties can bear liability for the train crash, depending on the facts of the case. For instance, you may have a claim against the owner of the railway and/or the train operator if the crash resulted from their reckless or negligent actions. You may also have an injury claim against the manufacturer of a defective part that caused the collision or the train's maintenance crews whose work on the railway or the train contributed to the crash. In some situations, you may even have a case against a governmental agency if a court determines that the agency's actions caused or contributed to the incident.
Determining which party caused a crash can prove difficult, as determining fault often requires a thorough investigation. However, when you work with the knowledgeable train accident attorneys at Jacoby & Meyers, LLP, these lawyers can promptly get to work poring over documents, conducting an exhaustive investigation, and determining which parties should face accountability for your pain, injuries, and losses
6. Why You Shouldn't Wait to Pursue Legal Action Following a New Jersey Train Accident
Although the statute of limitations indicates that you have some time to file a claim after a train accident, you should try to file your claim as soon as possible. In the aftermath of an accident, circumstances can quickly change as evidence can disappear, memories of the incident can fade, and witnesses may no longer want to testify. For these reasons, following your train crash, you should act fast and reach out to a skilled New Jersey train accident attorney as soon as possible. These lawyers can quickly get to work interviewing witnesses, preserving the wreckage after the accident, evaluating liability, and identifying all the surrounding legal issues. Lawyers can also make sure to protect you and your family during this investigation process, especially against the insurance company and the defendant's legal team.
7. Following a New Jersey Train Accident, What Documents Should You Bring to Your Meeting With Your Lawyer?
Typically, when meeting with your lawyer, you will want to bring all the documents that prove relevant to your case, including police reports, medical reports, medical bills, hospital expenses, treatment plans from your doctor, and any other evidence that can show the details of your crash and the extent of the harm you endured. In addition, if you took any pictures or videos of your property damages, the accident scene, and your injuries, you will also want to show those to your lawyer.
Basically, the more information you can provide the attorney, the easier it can prove for them to fight for maximum compensation given your specific circumstances. Don't worry if you cannot collect any of this documentation by the time of your first meeting. Your attorney can work on obtaining this evidence for you when he or she begins investigating your case.
8. What Legal Options Do You Have as a Railroad Employee if You Sustained Injuries in a New Jersey Train Accident?
In the United States, if you suffer an on-the-job injury, you generally enjoy coverage under workers' compensation injury insurance. This insurance provides a system of benefits that compensates for a worker's medical treatments and lost wages if they sustained injuries while performing their jobs without the need to prove that fault or negligence caused their accidents. However, in turn, these workers cannot file a direct lawsuit against their employer for the damages they suffered because of their injuries.
When it comes to railroad employees, exceptions do exist to this general rule. Railroad employees enjoy protection by the Federal Employers Liability Act (FELA) instead of workers' compensation. As a result, if you sustained injuries as a railroad employee on the job, you can pursue a lawsuit under FELA. However, unlike a workers' compensation claim, this lawsuit will require you to prove that your injury resulted from another person's negligent, wrongful, or intentional actions.
For instance, to show that a railroad company bears liability for a railroad worker's injuries, a plaintiff must establish the following factors:
The railroad company did not provide proper safety training or adequate safety equipment.
The railroad company required the employee to work longer hours than what the regulations allow.
The railroad company did not provide adequate employee supervision.
For these reasons, if you work as a railroad employee and have suffered injuries in a New Jersey train accident, you should contact an experienced train accident lawyer right away. At Jacoby & Meyers, LLP, our skilled attorneys can review your claim, determine what laws apply to your case, and evaluate whether you can pursue a lawsuit under FELA.
9. Why Should You Reach Out to Jacoby & Meyers, LLP, as Soon as Possible Following Your New Jersey Train Accident?
Following a train accident, your whole life can flip upside down in a blink of an eye. Not only can this accident cause you to suffer debilitating injuries, but the extensive medical expenses that can result from this crash can forever impact your family as well.
After this type of devastating collision, you need experienced legal help fighting on your side, going after compensation and justice on your behalf. Fortunately, with the law firm of Jacoby & Meyers, LLP, you can get this help plus so much more.
Once you retain our legal services, we can:
Go over your case, determine if you have a viable legal claim, and figure out the legal options you can pursue.
Answer all the questions you have regarding your train accident and provide you the legal support you require during this challenging time.
Investigate this train accident and secure the evidence needed to prove fault and damages.
Bring in experts, such as accident reconstructionists, engineers, and doctors, to substantiate your claim and make a case against the wrongful parties.
Handle the negotiations with the other side and pursue a just settlement on your behalf.
Take your case to trial, if required, and fight for maximum compensation.
If you suffered harm in a New Jersey train accident, do not wait any longer to get legal help. Instead, reach out to the experienced train accident attorneys at Jacoby & Meyers, LLP for a free case evaluation, and let our legal team show you what we can do for you. During your free evaluation, you can discuss the details of your accident and injuries, evaluate your legal options, and determine your eligibility to pursue compensation for the full cost of your injuries.
Don't hesitate to get the help you need; contact Jacoby & Meyers, LLP, today at (973) 643-2707 to speak with an experienced member of our legal team and start your path toward justice.
"I highly recommend hiring Jacoby & Meyers should you ever find yourself injured in an accident, and an individual or company needs to be held accountable for their negligence." -C.J. Bicycle Accident