New Jersey Personal Injury Lawyer
Most personal injuries are preventable. They should not happen…but they do, usually because of someone's poor decision or dangerous actions. Over time, we learn to accept responsibility for the injuries we inflict on ourselves through our own mistakes and careless conduct. However, we also learn that it is only fair and just that when someone else's reckless decisions or actions cause us harm, that person should make things right by compensating us for our physical, emotional, and financial pain.
Every day throughout New Jersey, people fall victim to preventable injuries caused by someone else. As personal injury lawyers, our job is to help those innocent victims obtain the compensation they need and deserve to recover from their injuries and losses and move on with their lives.
About Jacoby & Meyers, LLP
Our track record speaks for itself. Time and again, our firm has achieved large-dollar-value settlements and jury verdicts for our clients. We stand up to the biggest insurance companies and most well-paid defense lawyers, and we know how to win. Of course, no case ever has a guaranteed outcome. Jacoby & Meyers, LLP's clients can always rest easy knowing, however, that they have a lawyer on their side whose singular mission is to get them the maximum compensation the law allows.
The Broad Scope of Our New Jersey Personal Injury Law Practice
Ours is a full-service personal injury law firm, by which we mean that we represent Garden State residents who have sustained serious injuries and tragic losses in a wide variety of preventable incidents in their daily lives, whether at home, at work, or on the road. Here are some of the categories of cases we handle for our injured clients and their families. No matter how you suffered your injury, however, we want to hear from you, so contact us today.
Motor Vehicle Accidents
Crashes involving cars, trucks, buses, and motorcycles constitute a leading cause of preventable injuries in New Jersey and across the nation. Official data from the New Jersey Department of Transportation reflects that more than a quarter of a million traffic accidents on Garden State roads happen every year. Drivers and passengers sometimes have the good fortune to walk away from these collisions.
Many, however, are not so lucky. Many die in these crashes. Others sustain life-changing injuries, like brain trauma and spinal cord damage. The New Jersey car accident attorneys at Jacoby & Meyers, LLP, we fight for maximum compensation for New Jersey residents injured in a car accident accident caused by someone else's careless, reckless, or intentionally harmful conduct—whether it's an individual driver, a nightclub that overserved a drunk driver who caused your accident, or a trucking company that placed unrealistic and unsafe expectations on its drivers.
Falls
Falling constitutes another common cause of serious injury to New Jersey residents, particularly older adults. Clients come to us after having lost their balance and taken a tumble because of a preventable, unsafe condition on someone else's property. Even seemingly minor falls can leave victims with severe orthopedic injuries, traumatic brain injuries, and nerve damage. In New Jersey, property owners have legal duties to keep their premises safe for visitors. Jacoby & Meyers, LLP fights to hold those owners accountable when a condition on their properties causes someone to fall and suffer a serious injury.
Defective Consumer Products and Medications
We trust that the products we purchase online, and the medications we pick up from the pharmacy, are safe to use for their intended purpose. It comes as an unpleasant, potentially terrifying surprise when those products turn out to be defective. A dangerous consumer product or medication can cause a host of injuries, from causing someone to fall ill to inflicting severe burns to causing a motor vehicle accident or other catastrophes.
In New Jersey, manufacturers have a potential legal liability to anyone their products harm. At Jacoby & Meyers, LLP, we have the know how to investigate potentially defective products and to hold manufacturers accountable for their defective designs, manufacturing processes, or warning labels.
Medical Malpractice and Nursing Home Abuse
No one goes to the doctor expecting to leave in worse shape than when they arrived. Similarly, no one entrusts the care of an aging or infirm loved one to a nursing home expecting the facility's staff to neglect or abuse that person. Caregivers have a special duty to do no harm to the people left in their care. Few healthcare professionals intend to cause someone harm, but that does not make the injuries and health complications that New Jersey residents suffer any less real when someone commits a medical-related error.
Seeking justice and accountability from medical providers, be they doctors, nurses, pharmacists, therapists, or nursing facility staff, takes experience and legal know-how. The team at Jacoby & Meyers, LLP has the resources and legal sophistication to pursue these claims and get injured patients the compensation they deserve.
Workplace Injuries
Every day, New Jersey residents put in a hard day's work to put clothes on their own and their family's backs, food in their mouths, and savings in the bank. Getting injured at the workplace can inflict serious, physical, emotional, and financial harm. Although New Jersey law requires virtually all employers to carry workers' compensation insurance to protect employees against these injuries, getting the maximum benefits from a workers' comp carrier, and protecting your rights to seek damages from third parties, often takes having the guidance and assistance of a skilled New Jersey workers' compensation and workplace injury attorney.
At Jacoby & Meyers, LLP, we help our clients who sustained work-related injuries and illnesses navigate the sometimes confusing, complex process of obtaining every penny benefits and other compensation the law allows.
Construction Accidents
Getting hurt on a construction site, for the most part, represents a type of workplace injury. We list it separately, however, because of all occupations, construction carries some of the highest risks of serious injury and fatality. Any kind of construction site teems with hazards, from power equipment to electrical lines to high heights. Too often, construction workers sacrifice their health and wellbeing, only to encounter significant difficulty getting the money they and their families need to recover from a serious injury or tragic loss. Jacoby & Meyers, LLP lawyers stand up for New Jersey's construction workers and fight to make sure they receive justice when a construction accident upends their lives.
"I had an amazing experience with Jacoby & Meyers, LLP. I would highly recommend them for anyone needing a law firm." -Paul T.
★★★★★
What We Do for Injured Clients
After an unexpected, serious injury or tragic loss of life, victims and their families tend to hear the same free advice over-and-over: You should sue. If the injury or fatality resulted from someone else's bad decisions or careless actions, then the advice might have some merit. But, how can victims know for sure? And, who can they trust to guide them through the process of taking legal action to recover compensation for the harm done to them?
At Jacoby & Meyers, LLP, we spend our careers answering these and similar questions. Our mission for clients who come to us nursing serious injuries or mourning tragic losses is to ensure their rights stay protected, and that they get justice, accountability, and compensation. How do we do this?
We Investigate Our Clients' Claims to Build a Strong Case
One service we provide as lawyers for personal injury victims is an investigation of the facts and circumstances of how our clients got injured. By how, we mean both (1) the series of events that led to our clients' injuries and (2) the nature, extent, and recovery prognosis of those injuries. We have several aims in conducting this investigation.
First, to gain as complete an understanding of the facts as possible, which is essential for building a strong case. Second, to identify the individuals or entities who may have a legal liability to our clients (typically because they took, or failed to take, some action that led to our clients' injuries. Third, to evaluate the full financial cost of our clients' injuries, so that we can be prepared to prove the maximum amount of money our clients should receive from those legally-liable parties.
We Negotiate for Fair and Just Settlements
Once we know the facts, know who has a potential legal liability to our client, and know how much money our clients should receive as compensation, our job focuses on obtaining as much of those reparations as possible. One way to go about achieving that goal is to enter into negotiations with the legally-liable parties (or, more typically, with their insurance companies or attorneys), in hopes of agreeing on a settlement payment to our client.
Because the American civil legal system uses money as the way to right wrongs after one person's actions harm another person, the vast majority of personal injury matters we and our fellow lawyers handle conclude with some agreement on a money settlement. The work we do, investigating and preparing our clients' cases, and our reputation as a team of experienced personal injury lawyers, allows us to negotiate on our clients' behalf from a position of strength.
When Necessary, We Take Personal Injury Cases to Trial
Not every party that has a legal liability to our clients is willing to negotiate in good faith, however. Some parties resist paying our clients a fair and just amount of money. When that happens, we may advise our injured clients to let us take the case to New Jersey courts. Oftentimes, just starting a lawsuit will help motivate the other side to come to a settlement agreement with us.
But, not always. Sometimes, instead, getting justice for our clients means taking a case all the way to trial. The courtroom is a setting where Jacoby & Meyers, LLP attorneys truly shine. The lawyers on our team have both the sophistication to make complex legal arguments to judges, and the street smarts to make plain-spoken, understandable presentations to juries. We are proud to have achieved some of our largest outcomes from clients by taking cases to trial and winning favorable jury verdicts.
What to Do if You Get Hurt
No two preventable injuries are exactly alike, so we cannot give you detailed advice about your particular situation until you contact us for your free case evaluation. We can, however, suggest some general guidelines that can go a long way in protecting the legal rights of anyone who suffers a preventable injury because of someone else's careless, reckless, or intentionally harmful actions.
Seek appropriate medical care. Never wait to go see the doctor, if at all possible, and always follow the doctor's advice. Seeking medical care helps you in two ways. First, it protects your health, which is of paramount importance. Second, it generates important medical records that document the link between someone else's actions and your injury. These records can prove crucial in getting you the compensation you deserve.
Do not accept unsolicited settlement offers. If someone comes to you offering to make things right so long as you don't get lawyers involved, say no. You have potentially valuable legal rights when someone else's decisions or actions cause you harm. Do not give them up in exchange for a quick money settlement offer that will undoubtedly not pay you what you truly deserve.
Seek legal help as soon as possible. Do not wait to speak with an experienced New Jersey personal injury attorney about your injury. The sooner you reach out to an attorney, the better your chances of recovering every last penny of compensation you deserve.
New Jersey Personal Injury FAQ
A preventable injury, caused by someone else's careless, reckless, or intentionally harmful actions, can disrupt every aspect of your life. Among other impacts, an injury can leave you casting about for answers to questions about your legal rights that you never even imagined you would need to ask. Fortunately, the New Jersey lawyers at Jacoby & Meyers, LLP have the answers to many of those questions. Here are some of our responses to the most common questions we receive from clients and potential clients of our personal injury law firm.
Who owes me money for my personal injury?
Our clients understand that they should not have to bear the financial burden of preventable injury inflicted by someone else's bad decisions and reckless actions. It is not always clear, however, who that someone else is. Sometimes, more than one person or entity has a legal liability for our client's injuries.
Every preventable personal injury has its own unique set of facts and circumstances. So, the answer to the question "Who owes me money?" is hard for the layman to pin down. A personal injury lawyer's job, in large part, is to pick apart the facts and circumstances of a preventable injury to identify everyone whose decisions or actions contributed to a client's injury. Each one of those individuals or companies may have a legal liability; in other words, they may owe our client money.
Here is an example to illustrate what we mean. In many car accidents, people's instinct is to pin blame on the other driver, and for good reason. Lots of car crashes happen because the driver did something reckless, such as driving drunk, texting and driving, or running a stop sign. However, that is not always the case.
Sometimes, an accident stems from a mechanical failure in one of the driver's cars. Or from a dangerous, preventable road condition. Or from an employer's failure to train someone to drive a vehicle safely. In those circumstances, someone other than the other driver may have a legal liability to the injured accident victim.
To figure out who may owe you money for your personal injuries, contact our experienced New Jersey personal injury attorneys right away.
What is my personal injury claim worth?
The value of your personal injury claim—that is, how much money you can hope to recover as damages from whomever did you harm—varies from case to case based on a variety of factors, including:
Your type of injury. In general terms, the more severe the injury, the higher the potential amount of damages you might recover.
Your income. Lost wages constitute a component of damages you can receive as compensation for an injury. The more money you earn, the more you might hope to recover as damages.
The impact of the injury. Injuries that interfere with the aspects of your life that are most meaningful to you tend to have higher amounts of damages associated with them compared to injuries that do not get in the way.
The sources of payment of damages. A personal injury claim is, in a practical sense, only worth as much as the amount of money available to pay damages. A claim against a party who has insurance coverage and assets to contribute to a damages payment is worth more than one against a party who has few if any financial resources.
That is not a complete list by any means. Numerous factors can come into play when calculating the appropriate amount of damages for a given case. Speaking with a skilled New Jersey personal injury attorney is the best way to assess the value of your claim.
Is hiring a lawyer expensive?
No. Personal injury lawyers like Jacoby & Meyers, LLP, take cases on a contingency fee. That means our clients do not pay us upfront or by the hour, but instead, we collect a percentage of any recovery we obtain for a client. In other words, we don't get paid unless our client gets paid. This arrangement benefits our clients by sparing them extra expense at a time in their lives when they need to put every penny they have toward recovering from their injury. It also motivates us to achieve the highest dollar amount possible for every client, since we benefit when our clients benefit.
How long will my personal injury claim take?
We can't say without knowing more about your case. Some cases resolve quickly in a matter of months (or even less). Others can stretch out over several years. The timetable for any given case depends on a wide variety of factors such as:
The complexity of the facts and circumstances that led to the injury;
The severity of the injury and prognosis for the client's recovery;
The number of parties who may have a legal liability for the injury;
The amount of money at stake; and
The parties' willingness to negotiate in good faith.
In many cases, most of the factors above remain largely outside of our client's control. Nevertheless, in constructing legal strategies for our clients, we always take their priorities—including how quickly they want to resolve the matter—into consideration. In that sense, our clients always call the shots. We also offer our clients access to their case files and ensure their case managers keep the up to date on the status of their cases.
Someone's insurance company offered to settle with me. What should I do?
So long as we are not talking about your own insurance company, our general advice to anyone who receives and unsolicited settlement offer from someone else's insurance company is: Call us and let us deal with the insurance company for you. Insurance companies do not offer settlements out of the goodness of their hearts. If someone's insurance company contacts you offering money, then it means that insurance company thinks its client has a legal liability to you for your injury, and it wants to get out from under that liability for the least amount of money possible. In virtually every case, any money an insurer offers you, unsolicited, as a settlement is bound to be less than what you deserve.
It might feel tempting to take the money. But understand this: nothing comes free. Accepting an unsolicited settlement offer means giving up valuable legal rights in exchange. The insurance company will ask you for a release from all future liability; in other words, you must give up your right to sue in the future, even if the amount of money you accept as a settlement ends up falling short of what you actually need to get back on your feet.
Our advice: never sign or agree to any settlement without first speaking with an experienced New Jersey personal injury attorney. You have valuable legal rights, and you should not sell them cheap. A lawyer can help to make sure that does not happen.
My Case is Simple. Do I really need a personal injury lawyer?
Yes, you do.
Seasoned lawyers know that even the simplest cases can turn complicated in a hurry. At Jacoby & Meyers, LLP, we never assume that just because a personal injury case seems straightforward, it will turn out that way. Until a lawyer digs into the facts and circumstances of your injury, and evaluates them against the New Jersey laws and legal principles that apply, you cannot know for sure how much effort your seemingly simple case will require to resolve, or how much money you deserve to receive as damages.
In our 40+ years of representing victims of preventable injuries across the Tri-State region, we have never seen a case that turned out well for a victim who decided to do without a personal injury lawyer. Truly, it is never a good idea. Even if that victim has the skill and knowhow to be his or her own lawyer (which is extremely rare, in our experience), the other side and the court system will not take the case seriously and the value of the case will plummet. Representing yourself is just another way of saying leaving money on the table—far more money, in virtually every case, than what it costs to have a lawyer represent you on a contingency fee basis.
Yes, we realize we have a bias in answering this question, but please, trust us: you do need a personal injury lawyer to help you pursue your rights against parties who have a legal liability to you. Do not make the costly mistake of thinking you will save money by handling your case on your own. You won't.
What should I look for in a personal injury lawyer?
It is pretty easy in this day and age to find a lawyer advertising for personal injury cases. But how do you know if you have found just the right one for your, specific accident and personal injury? Here are a few tips.
Look for relevant experience. Ideally, the lawyer for you is one who has years of experience representing clients who suffered the same kind of injury you suffered in the same kind of preventable incident that caused you to get hurt. This helps to ensure that your lawyer knows the ropes of how your particular injury happens, how it heals, and what an appropriate amount of money would be to compensate you.
Look for resources. Focus on finding a lawyer who has the support team to make the most of your personal injury case. No one wants to find out, belatedly, that their lawyer doesn't have the staffing to manage his or her workload. Select an attorney who has assembled a team that can handle the ins and outs of your case, no matter how busy it gets.
Look for plain-speaking and street smarts. Lawyers who speak in complicated legalese are a dime a dozen. The lawyer for you is the one who can take complicated concepts and make them simple and straightforward so that if it comes to it, a jury listening to your lawyer will understand exactly why you deserve to recover damages. Do not risk your personal injury claim on a lawyer who sounds great in the office, but makes heads spin in the courtroom.
What is the right time to call a personal injury lawyer?
In almost every case, the answer is: as soon as possible. Having a lawyer by your side protects your legal rights against unscrupulous tactics by insurance companies and defense attorneys. The earlier you hire a lawyer to represent your interests, too, the sooner the lawyer can begin laying the groundwork for your claim. Waiting to call on a personal injury lawyer runs the risk of evidence going missing, of witnesses forgetting important details of the incident that injured you, and, if you wait too long, of your rights to compensation expiring altogether. Do not wait. Call our experienced New Jersey personal injury lawyers as soon as you can.
How can I help my personal injury case?
Most importantly, get the medical care you need as soon as possible, and follow your doctor's instructions—with no exceptions—until you have recovered from your injury. Not only does seeking care protect your health, but it also helps in establishing a clear link between your injury and the careless or reckless conduct by other people that led to it. Failing to seek medical care, and to follow your doctor's treatment plan, on the other hand, can damage your rights to recover the compensation you deserve.
Next, as we have said, contact a New Jersey personal injury attorney right away, and remember not to agree to any settlement until you have spoken with your attorney and gained an understanding of your rights.
Finally, at Jacoby & Meyers, LLP, we often urge our clients to stay away from social media. Facebook, Instagram, and other platforms tend to be places where we share the best versions of our lives. That is fine most of the time, but when you have a potential personal injury claim for damages to assert against someone, your social media posts could give the false impression to an insurance company, a defense lawyer, and even a jury, that your injury is not so bad and that you do not deserve the money damages you truly need. Do not risk that sort of misunderstanding. For now, leave social media alone.
Jacoby & Meyers, LLP: Your New Jersey Personal Injury Attorneys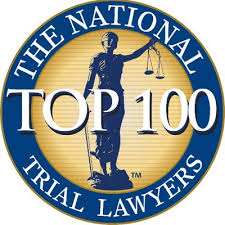 For nearly five decades, Jacoby & Meyers, LLP has gone to bat, day-in, day-out, for New Jersey residents who sustained unexpected, serious, and even fatal injuries that someone else's actions should have prevented, but didn't. Let us help you, too. We have offices in Edison and Newark, but we serve people throughout the state of New Jersey. Call us at (877)-565-2993, stop by our offices, or visit us online for your free case evaluation today.