New Jersey Slip and Fall Attorney
While slipping and falling can seem like an unfortunate but everyday occurrence, the resulting injuries can turn your world upside down. This is especially problematic when another person's negligence caused the fall. To recover compensation for your injuries, you must establish the other party's fault and do a full accounting of the toll your injuries have taken on your life. If your fall occurred at work, you will need to familiarize yourself with New Jersey's workers' compensation system.
If you or a loved one suffered injuries in a slip and fall accident in New Jersey or the surrounding area, contact Jacoby & Meyers, LLP, today. With over 40 years of experience, we are dedicated to helping our clients recover compensation for their injuries. Call our New Jersey Slip and Fall Attorneys today at (877) 565-2993 or reach out through our website to schedule a free consultation.
"I highly recommend hiring Jacoby & Meyers should you ever find yourself injured in an accident, and an individual or company needs to be held accountable for their negligence." -C.J.
Our Strong History of Results
The lawyers at Jacoby & Meyers, LLP, are proud to have secured results for their slip and fall clients, including:
A $2,000,000 settlement for the victim of a trip and fall accident where a piece of plywood was placed under a pedestrian barricade at a train station. Our client tripped and fell over the portion of the plywood extending over the sidewalk.
A $650,000 settlement for an elderly woman who suffered a fall due to poor lighting and no handrails on a stairway, resulting in a fractured hip that required a total hip replacement.
A $650,000 settlement for our client who slipped and fell at work due to water left on the floor by the building's maintenance staff. The worker suffered a neck injury that required surgery.
The above results are representative of the type of results we work tirelessly to secure for our clients. No case comes with a guaranteed recovery and we cannot guarantee particular results in your case, but we can guarantee that our team works diligently to secure a recovery on behalf of each of our clients.
What Qualifies as a Slip and Fall Accident?
A slip and fall accident is exactly what it sounds like—a fall that occurs because of unsafe or unexpected conditions. Slip and fall accidents are an unfortunately common occurrence and often result in injuries. The elderly are particularly susceptible to falls that lead to life-altering injuries.
The Centers for Disease Control and Prevention report that more than 800,000 patients a year are hospitalized due to a slip and fall injury. For those over the age of 65, falls are the second leading cause of injury-related deaths. Slip and falls accounted for 16 workplace fatalities in New Jersey in one recent year.
The following unsafe conditions commonly result in slip and fall accidents:
Uneven or damaged surfaces, like flooring, carpeting, sidewalks, or parking lots;
Wet and icy conditions that are not properly flagged, including floors that were recently mopped or waxed;
Poorly lit or unlit areas;
Poorly marked or unobvious obstacles such as cords running across a walkway or other debris on the floor;
Unsecured ladders; and
Stairs that lack a handrail.
Slip and fall accidents also occur in workplaces and are most common in the construction, shipyard, transportation, warehousing, and manufacturing industries.
Who Is Responsible for My New Jersey Slip and Fall Injuries?
A general rule for New Jersey slip and fall accidents is that if another party's negligent act caused your injury, they are responsible. A party acted negligently if they failed to meet a required standard of care. If a slip and fall injury occurs at the workplace or on another person's property, there are specific laws and regulations in New Jersey that define the required standard of care.
Workplace Injuries
If you are an employee of a company, and your injury occurred at work, the cost of your medical care is covered through the workers' compensation program administered by the New Jersey Department of Labor and Workplace Development.
One advantage of recovering through the workers' compensation system is that proof of your employer's negligence is not required. This relieves you of a significant evidentiary burden. You will need to file a workers' compensation claim with your employer's insurance company instead of a lawsuit. You will need to follow many protocols, and you will have less control over where you can seek medical care for your injuries.
An independent contractor cannot recover through workers' compensation. New Jersey presumes you are an employee unless:
The individual is free from control or direction of the performance of their work; and
The work performed by the individual is outside the usual course of the business for which the service is performed or the work is performed outside all the places of business of the enterprise for which such service is performed; and
It is common for the individual to be engaged in an independently established trade, occupation, profession, or business.
We work with our clients injured at work to analyze their status as an employee or independent contractor, manage the ins and outs of workers' compensation claims, and explore whether any other party is responsible for the accident. This analysis is very important because workers' compensation does not provide recovery for non-medical damages. While the recovery can be more straightforward, it will not provide the same compensation as pursuing a party for negligence.
Property Owner Liability
If your fall happened on someone else's property, your status on the property at the time of the accident will determine the duty of care the property owner owed you.
New Jersey law includes the following categories of visitors:
Invitee: Invitees are individuals who were invited onto the property for business purposes, such as patrons at a store. Property owners owe the highest duty of care to invitees. They must ensure that dangerous conditions do not exist on the property—including those of which they are unaware but should have discovered.
Licensee: A licensee is an individual who was invited on to the property for his or her own benefit, such as a social visit. Landowners are required to warn licensees of known dangerous conditions that the licensee is unlikely to notice. The landowner is not required to make an extraordinary effort to locate hazards.
Trespasser: If an individual does not have permission to enter the property, they are a trespasser. Because the property owner has not invited the trespasser on their land, and may not even be aware of their presence, their duty of care to trespassers is extremely limited. The primary duty of the property owner is to avoid willful injury. The primary exception to the landowner's lack of responsibility for trespassers is for children trespassers. Under the "attractive nuisance doctrine," a property owner has a responsibility to warn of any known dangers or to make safe any structures that might draw children onto the property. A common example of an attractive nuisance is a swimming pool.
Our attorneys are experienced at assessing property owner responsibility, and we work with our clients to assess all the relevant facts and strength of the case. This will be a critical component of your case or recovery.
Negligence of Other Parties
Employers and property owners are not the only parties capable of causing a slip and fall accident. If another party's negligence caused your fall, they are responsible for your injuries. For example, if you hired a contractor to perform work on your house that was not done to code or was otherwise faulty, a resulting accident is their responsibility.
Recovering for Your New Jersey Slip and Fall Injuries
Your lawyer can help you compile a comprehensive damages claim that includes all the ways your injuries have negatively affected your life. Damages include more than just physical injury to your body. A complete damages assessment will be important if you choose to pursue recovery from the defendant.
Common damages victims might recover through a slip and fall accident claim include:
Medical expenses: Keep track of all the medical costs related to your injuries, including hospital stays, doctors' bills, prescription medicine, and assistive devices like crutches or a wheelchair. Don't forget to consider the cost of future care and continuing medical treatment, including physical therapy or in-home help.
Lost wages: Injuries often require the victim to miss work or to work a reduced schedule. You deserve to be compensated for these lost wages. You will also need to estimate future lost earnings from missed work or a long-term limitation of your employment to be included in your damages claim.
Property damage: If any of your property, such as a smartphone, was broken in the fall, you can seek compensation for repair or replacement of the property.
Emotional distress: Emotional trauma is not uncommon after a slip and fall accident. Fall victims also commonly suffer from emotional trauma. A fall victim might suffer from anxiety while going about their day-to-day life, depression due to their inability to resume normal life, or PTSD. If the fall or your injuries have caused anxiety, depression, PTSD, or any other emotional distress, you deserve to seek compensation for this disruption to your life.
Loss of enjoyment: We each engage in important activities that bring meaning to our lives, whether it is playing an instrument, participating in sports, or drawing. We work with our clients to determine the negative impacts their injuries have had on their lives and whether those losses qualify them to recover for loss of enjoyment damages.
Punitive damages: Punitive damages do not compensate the plaintiff for their injuries. Instead, they are meant to punish the defendant. In New Jersey, punitive damages are only granted in cases where the defendant acted in an especially egregious or outrageous manner. New Jersey also caps punitive damages at five times the amount of compensatory damages or $350,000, whichever is greater.
Some damages are easily calculated, like doctors' bills. Others are much more complicated and require the input of a medical or financial expert, such as future lost earnings. Your attorney can coordinate input from necessary experts to ensure your damages demand includes these important damages.
The defendant and their insurance company will try to avoid paying their fair share. Be cautious of accepting any initial settlement offers without thorough consideration. While it can be tempting to accept an early settlement offer to get some money in your pocket and make the hassle go away, the first settlement offer is often much less than what you deserve. We help our clients analyze any settlement offer, keeping in mind the full damages assessment and the strength of their case.
Be sure not to miss your window of opportunity to file a lawsuit. The defendant will certainly exploit any delay. New Jersey requires that slip and fall lawsuits be filed within two years of the accident. While this might seem like a long time, preparing a lawsuit is a time-intensive process that includes gathering evidence, interviewing witnesses, requesting documents and holding depositions, analyzing settlement offers, and preparing court documents.
We work with our clients to arm them with the information and support they need to secure the best possible recovery for their injuries.
Contact Jacoby & Meyers, LLP's New Jersey Slip and Fall Attorneys Today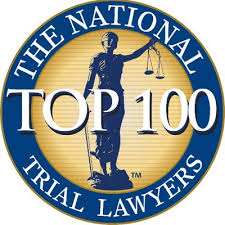 If you or a loved one were injured in a slip and fall accident in New Jersey or the surrounding area, one of the most important things you can do is hire a personal injury lawyer you trust. An experienced New Jersey slip and fall lawyer will work with you to assess your case, analyze the strength of evidence against the defendant, prepare a damages claim, respond to settlement offers, and prepare and file court documents.
As one of the largest, best known, and most innovative law firms in the country, we are dedicated to providing our clients with personal service and unsurpassed legal representation, all while focusing on their dignity and privacy. Our attorneys work to keep communication clear and straightforward and will work with you to understand the facts of your case.
The Jacoby & Meyers, LLP, law firm has provided clients with top-quality legal representation since 1972. We have deep experience in assisting slip and fall injury victims throughout New Jersey in securing fair recovery for their injuries with compassion and care. Contact us today, dial (877) 565-2993, or open a live chat on our website for a free case consultation.