New Jersey Construction Accident Attorney
When we think about dangerous jobs, we seldom think about construction being in the same category as law enforcement officers, firefighters, or mine workers. However, when it comes to serious injuries, construction accidents are just as dangerous, and in some ways more so. If you were injured on a worksite, call the New Jersey construction accident lawyers at Jacoby & Meyers, LLP today, and we can walk you through the process of paying for your injuries.
Construction Worker Shortages May Make the Industry More Dangerous
According to the International Risk Management Institute, Inc., there is a shortage of workers in the construction industry. This often means workers are thrust into roles they are unfamiliar with and lack the proper training for, which may increase the risk of an accident occurring on a construction site. Workers must be familiar with the tools they are using, understand safety procedures, and be trained to handle changes in their environment as a project develops.
Unfortunately, it does not appear this shortage will ease anytime soon, which could prove dangerous to those who work in construction. There are numerous dangerous conditions construction workers are asked to work in, including on scaffolding, on sites where only parts of the facility are built out making for an unstable environment, and on sites where other people on the site may not follow the rules or safety protocols.
Maybe this is why about one in five work-related fatalities happen to someone who works in the construction industry. In fact, statistics show that a worker with an average 45-year career faces a one in 200 chance of dying in a work-related accident.
Why New Jersey Construction Accident Victims Should Hire Jacoby & Meyers, LLP
For more than three decades, Jacoby & Meyers, LLP has built a strong reputation for handling complicated New Jersey construction accident cases for their clients. Our tri-state personal injury firm is committed to helping victims only—we do not represent insurance companies. We carefully evaluate every victim's case and we explain every option available to ensure our clients have the information they need to make the best decision for themselves and their family.
Should you decide to hire an attorney at Jacoby & Meyers, LLP you can count on us to provide high-quality legal services. Our goal is to make sure you get the justice you deserve and to hold those responsible for your injuries accountable. We've done so for many construction workers just like you. Call us to see whether we can help you.
"I had an amazing experience with Jacoby & Meyers, LLP. I would highly recommend them for anyone needing a law firm." -Paul T.
★★★★★
Common Types of New Jersey Construction Site Accidents
Keep in mind that workers often face enormous challenges on construction sites. Additionally, it is not unheard of for a pedestrian to be injured at a construction site. Pedestrians run the risk of being struck by falling objects, falling on poorly marked hazards, or being injured when a structure meant to keep them safe is not properly assembled.
Some of the most common types of construction site accidents include:
Injury and health challenges associated with overexertion – Those who work on a construction site often must work very long hours. Weather conditions can lead to stroke, fainting, and dehydration. This is particularly true when the weather is very hot and humid. Some workers may also suffer hypothermia if they are forced to work in very cold conditions.
Machinery accident victims on construction sites – There is a wide variety of equipment on a construction site that can pose a danger to workers. For example, nail guns, pneumatic drills, cranes, and bulldozers pose hazards. Victims can suffer puncture wounds, crushing wounds, or broken bones if the equipment operator carelessly uses or stores this equipment.
Electrocution and electric system burns – Stop and think about how many exposed wires are at a construction site at any given time. On top of power tools, most construction workers are exposed to partially complete electrical wiring systems regardless of whether they are working on a residential or commercial property. This exposure increases the chances of a worker suffering an electrical burn or being electrocuted.
Unsafe ground condition dangers – Construction sites often have trenches or other open areas that can be extremely dangerous, particularly if the ground around them is unstable. Workers who are forced to work inside trenches, or who are working near these areas could be seriously injured in the event of a fall or collapse.
Injuries caused by falling debris – Construction sites, particularly in the early stages of a project, can look like skeletons. Often, other workers leave tools on beams to be knocked to the ground or construction debris simply falls between the beams. Falling debris is a serious hazard to anyone working in the lower levels of a project and can result in serious head injuries and, in worst-case scenarios, the death of a worker.
Injuries suffered in falls – A staggering 35 percent of accidents on construction sites are the result of falls. Workers must navigate tricky work areas where there are tools, toolboxes, and other equipment. Additionally, workers are often working from scaffolding, ladders, or on elevated surfaces from which a fall can cause serious or fatal injuries.
These are only some of the types of injuries that can occur on construction sites. Burns, exposure to toxic chemicals, being struck by a vehicle, and more make construction sites one of the most dangerous work environments in New Jersey.
Understanding New Jersey Workers Compensation Rules
Employers in New Jersey are required to maintain workers' compensation insurance coverage. This coverage is used to replace a percentage of lost income, cover medical bills, and help with rehabilitation when a worker is injured on the job. Filing a claim does not require either the worker or the employer to "establish fault" but claims can be rejected and non-compensation issues like pain and suffering cannot be considered for reimbursement.
In some cases, a worker will file for workers' compensation only to learn their claim has been denied. This denial can be appealed within a short period after the worker is notified of the denial. Working with an attorney who has experience with construction site accidents and workers' compensation claims can be beneficial to an injured worker.
Third-Party Liability and New Jersey Construction Site Accidents
When a worker files a claim under workers' compensation, they have no right to sue their employer for noneconomic damages like pain and suffering. However, some accidents are not just the employer's fault. This is why you need a lawyer who understands third-party liability.
The basis for all personal injury lawsuits involves proving another person was liable when you suffered an injury. For example, if a worker from another company on a construction site is operating a tool dangerously, they may bear liability for your injuries.
Construction sites often have numerous sub-contractors on site. Some who handle electrical work, some who handle foundation work, and still others who deal with the installation of fuel lines and other specific elements of the building. The companies these subcontractors work for are not always the same company an injured worker reports to because of the number of parties responsible for the successful completion of a project.
Some of the potentially responsible parties can include:
Equipment manufacturers – When a worker is injured because a piece of equipment malfunctioned, it could be due to a manufacturing defect. In these cases, the injured worker may both collect workers' compensation benefits and file a personal injury lawsuit against the equipment manufacturer for any additional costs that are not covered, as well as pain and suffering.
Subcontractor responsibilities – Workers who report to other contractors and who act negligently might be financially liable for your losses. You should discuss the circumstances with an attorney who understands New Jersey construction accident law to determine whether a third party contractor may be liable for your injuries.
Architects and project managers – Frequently, a construction site has specialists on site including architects and project managers. When they fail to maintain a safe work environment, including crafting designs or plans that put construction workers at risk, they can sometimes be held liable for injuries suffered on the job site.
Vehicle operators – Construction sites often have several vehicles on site including tractors, backhoes, delivery trucks, and more. Generally, the operators of these vehicles are not employed by the same company as the injured worker and their negligence can result in serious injury or death of a worker. In these cases, they may be liable for any accident they cause.
If you were injured while working at a construction site, contact an attorney to discuss your case. Make sure you explain the details of the accident that resulted in your injury and describe all of the people involved. Only then can your attorney determine if you have a third-party claim for your injuries. If you have a viable third party claim, your lawyer can help you file a New Jersey construction accident lawsuit to hold the responsible parties accountable.
Weighing Your Options Following a New Jersey Construction Site Accident
All workers must report on-the-job accidents to their employers. In turn, the employer must report the accident to their workers' compensation insurance provider. In some cases, the U.S. Department of Labor will have someone from the Occupational Safety and Health Administration (OSHA) investigate the particulars of the accident. The more serious the accident, the more likely OSHA is to be involved.
However, before you speak with an insurance adjuster from your employer's workers' compensation provider or OSHA, you should talk with a lawyer to find out what rights you have as well as to ensure you understand your obligations under the laws of New Jersey. This can help you make better decisions about what steps you should take after an accident.
Costs Associated With New Jersey Construction Accidents
Often, victims hesitate to file a New Jersey construction accident lawsuit because they are concerned about the costs associated with a lawsuit, as well as the time it will take to resolve. Before you make this decision, however, you should speak to an attorney about your specific situation. Remember, no two cases are the same.
Know the following before you decide against filing a lawsuit:
Most lawyers offer a free consultation – It costs you nothing to consult our experienced attorneys. During a consultation, you can discuss your injuries, your anticipated healing time, and the circumstances around the accident that caused your injury. With this information, an attorney can explain what options are available to you and what the best and worst-case scenarios are if you decide to pursue a lawsuit. This will help you decide whether to move forward with a New Jersey construction accident claim.
Our New Jersey construction accident lawyers work on a contingency fee basis – Construction workers are uniquely able to understand "working on spec." Basically, this means a fee is not due until a job is complete. When you hire a New Jersey construction accident lawyer, they will generally work on your behalf without charging any upfront fees. If the attorney is successful in resolving your case, their fees will come out of the settlement or court award. In most cases, not hiring a lawyer could be far more costly to you than hiring a lawyer.
Remember, every case is different and past performance does not always translate to future success. However, insurance companies are not there to protect your interests, they are there to protect their bottom line. You should not try to navigate complicated legal issues associated with New Jersey construction accident cases on your own. Instead, find a lawyer who works for victims and helps victims recover financially following an injury.
Call Our New Jersey Construction Accident Attorneys Today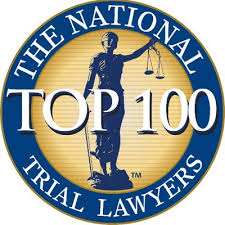 If you were injured on a construction site or you lost a family member to a construction accident, contact Jacoby & Meyers, LLP today, begin a live webchat with one of our representatives, or call us at (877) 565-2993.
You can talk to us about your case and let us explain your available options. Once you have decided which option works best for you, we will help you pursue compensation to the fullest extent allowed by the law. Since you have a limited time to pursue an accident injury claim, the sooner you contact us, the better off you will be. We can focus on getting you the compensation you deserve while you focus on your emotional and physical health after an accident.