Boston Pedestrian Accident Lawyer
If you enjoy walking for exercise, convenience, or out of necessity, you may come across dangerous situations that can result in injury to you. As a pedestrian, you face unique risks from nearby vehicles and along the roads as you commute to your destination. You can take many different steps to protect yourself, but certain circumstances may arise unexpectedly that put you at risk of injury through no fault of your own. If you suffer an injury in a pedestrian accident due to negligence, you will want legal assistance to help fight for the compensation that covers the full cost of your injuries and other damages.
After a Boston Pedestrian Accident, Contact Jacoby & Meyers, LLP
Our team of attorneys at Jacoby & Meyers, LLP, stands ready to assist victims of negligent pedestrian accidents. We understand the sudden challenges and obstacles you face as a victim of serious injuries in a traffic accident. Pedestrians often face life-threatening consequences from an accident caused by a careless driver. The injuries you suffer will affect you in ways you may not have expected and can suddenly overwhelm your life and priorities.
At Jacoby & Meyers, LLP, we want to help victims seek the maximum compensation available to them against the parties responsible. With almost 50 years of experience representing personal injury victims, we know what it takes to protect your rights and represent your interests in the case of pedestrian accident injuries.
Our Past Case Results
Our client's success stories speak for themselves. We take pride in assisting our clients to recover compensation for the unimaginable losses caused by the actions of another party. We understand the need for compensation after an accident and how much that compensation will help you after an injury. For these reasons, we work hard to provide you with the legal representation necessary to fight for maximum compensation on your behalf.
Some of our past results in pedestrian accident cases include:
A $5.7 million verdict for the family of a loved one that tragically died in an accident with a school bus.
A $2.5 million settlement for an individual with traumatic brain injuries after a pedestrian accident.
A $1.1 million settlement for a pedestrian accident victim with serious knee injuries and other consequences, hit by a vehicle while in a crosswalk.
Walking in Boston
Boston serves as a busy metropolitan area where travelers enjoy a variety of transportation options. With a robust transit system and a network of roadways that connect through some of the major interstates and highways on the east coast of the U.S., Boston serves as a hub for residents, commuters, and visitors each day.
Bostonians as well as visitors to the area frequently choose to commute on foot. In fact, Boston receives high accolades year after year for its walkability in comparison to other cities. Surveys estimate that approximately 13 percent of people that travel to and from work in Boston do so by foot.
Some of the neighborhoods in Boston that report high foot traffic and walkability include:
Bay Village
Beacon Hill
North End
Central Maverick Square – Paris Street
South End
Back Bay
Risk of a Pedestrian Accident in Boston
While walkers generally enjoy Boston, the city still has many risks that can put pedestrians in danger of injuries as they travel in the area on foot. Each year, close to 100 people suffer fatal injuries across Massachusetts in pedestrian accidents, and countless more suffer injuries in traffic-related incidents. As a pedestrian, you face dangers each day that can make you susceptible to injuries. You can't control many of the factors that place you at additional risk of injury. It's not you, but the negligent actions of other parties and drivers that can seriously injure you as a pedestrian.
Dangers to the Safety of Pedestrians in Boston and Surrounding Areas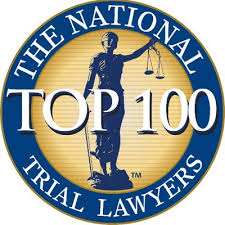 Pedestrian safety remains a high priority for many organizations in and around the Boston area, with initiatives such as walkBoston making efforts to raise awareness of walker safety amongst the community and drivers. However, pedestrian accidents can and do still happen. Pedestrians face unique risks of serious injuries due to their vulnerability to the elements and surrounding environments. Even when pedestrians take all the right actions and steps to protect themselves, they can still fall victim to an unexpected accident that may cause life-altering injuries or put them at risk of a fatality.
Certain factors within the Boston roadways and community can raise the risk of injury or death to a pedestrian. Many of these factors contribute to the likelihood of an accident and, in combination with the negligence of an individual, party, or organization, place a pedestrian at risk of an unnecessary and preventable injury.
Common causes of pedestrian accidents in and around Boston include:
Drivers under the influence – Drugs and alcohol not only impair drivers' reasoning but also their ability to identify a pedestrian ahead or near their vehicles on the roadway.
Distracted drivers – Driver distractions always pose a danger but can prove especially hazardous during traffic rush hour, when drivers and pedestrians head to work all at once. Many drivers become desensitized to the dangers of distractions while behind the wheel. Long commutes, stop-and-go traffic, and slow intersections can all cause drivers to engage in other activities that may take their focus away from the road ahead and put pedestrians at risk of an accident and injuries.
Poorly marked crosswalks – Drivers must always yield to pedestrians' right of way throughout Boston. Pedestrians rely on crosswalks to cross a road or intersection safely and alert drivers to the presence of pedestrians on the roads. Unfortunately, not all crosswalks have the best design elements and features to protect pedestrians. Crosswalks with insufficient markings, safety signals, or lights can contribute to a negligent driver's actions and fail to protect a pedestrian from an accident.
Speeding – Excess speed of motorists constitutes one of the most pervasive dangers to a pedestrian. A driver traveling at high speeds cannot identify and react to a pedestrian that may appear on the road unexpectedly. Accidents due to speeding drivers often end in fatalities due to the high impacts of these collisions and the vulnerability of pedestrians.
Reckless drivers – Many actions on the roads that a negligent driver can take can cause a pedestrian accident. Failure to obey traffic signals, aggressive driving, and other reckless maneuvers can place Boston pedestrians at high risk of an accident.
Poor lighting – Most pedestrian accidents occur between the hours of 3:00 pm and midnight. The evening hours prove more deadly to pedestrians than daylight hours, and poor lighting constitutes a huge contributing factor. Areas with dim lights or no lights along the roadways drastically increase the likelihood of injury to a pedestrian from a negligent driver
The Possible Injuries to Pedestrians in a Traffic Accident
Pedestrian injuries often prove severe, and in the most catastrophic of accidents, these injuries will cause fatalities. Pedestrians sometimes walk away from a pedestrian accident with only minor bumps and bruises, but these accidents usually result in severe injuries. The impact of a car, motorcycle, or another motor vehicle on the body of an individual involves significant force and can prove devastating. The human body cannot withstand the force and weight of a collision with a machine such as a vehicle.
Injuries in pedestrian accidents can prove life-changing. Survivors of pedestrian accidents can face long and painful roads to recovery with the need for long-term medical interventions and rehabilitation. For some victims, the injuries will change the course of their life and prevent them from pursuing careers, dreams, and the ability to provide for themselves and their families.
Many pedestrians struck by a vehicle do not suffer just one injury but rather a combination of injuries that affect many aspects of their wellbeing.
Examples of injuries to victims of a pedestrian accident include:
Multiple broken bones or fractures
Dislocation and other joint injuries
Traumatic brain injuries
Injuries to the spine and nervous system
Internal injuries that can cause damage to organs or bleeding
Cuts, lacerations, and other open wounds
Compensation You May Qualify to Pursue After a Pedestrian Accident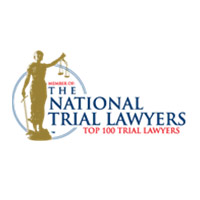 The impacts of a pedestrian accident can extend far wider than you initially anticipate after an accident. While the most obvious challenges will involve the injuries you suffer and your recovery, the widespread effects can seep into every aspect of your life.
When a vehicle strikes or impacts a pedestrian in any way along the roadways, the injured individual will likely require emergency medical services for evaluation and transport for treatment of any injuries. For severe injuries, emergency surgery may occur, and hospitalizations prove common.
Victims of pedestrian accidents will need to miss work or school, may require care from a loved one or assistant, and will likely miss out on their other responsibilities and routine for some time after an accident. Pedestrian accident victims commonly suffer permanent disabilities due to their injuries. They may need to incorporate adaptations to function in their lives and may struggle to ever fully recover from the losses to their abilities after an accident.
Personal injury law gives certain rights to victims of negligence, such as in a pedestrian accident. Pedestrians that suffer losses and damage after an accident may qualify to pursue compensation if those losses resulted from the negligent actions or inaction of another party. A victim can pursue compensation for several different types of losses, called damages. What legal damages you may qualify to recover following a pedestrian accident will depend on the injuries you sustain and the impacts and difficulties of those injuries on your ability to work and meet your other day-to-day responsibilities.
Damages in a pedestrian accident can include:
Medical costs
Lost wages and income
Pain and suffering
Lost quality of life
Reduction of your enjoyment of life
Property damage
​Boston Pedestrian Accident FAQ
Boston is a highly walkable city, where residents and tourists enjoy stretching their legs every season. With Boston's penchant for traffic congestion and inclement weather, pedestrian accidents are a significant risk. According to the NHTSA, accidents injure more than 76,000 pedestrians each year and kill over 6,000. Per the Commonwealth of Massachusetts, approximately 70 pedestrians are fatally injured annually in Massachusetts alone.
If a pedestrian accident injures you or a loved one, contact a Boston accident attorney for assistance. A lawyer with experience handling pedestrian accident cases in Boston can help you determine the extent of your losses and the steps you can take to recover physically, mentally, and financially. To help you decide how to move forward, we have answered the most common questions we receive from injury victims in pedestrian accidents.
What do I do if a Boston pedestrian accident injures me?
To ensure your safety and support your injury claim, if a pedestrian accident injures you:
Call 911 and obtain medical care. Although you may not feel your injuries immediately, you are likely to experience severe injuries in a pedestrian accident. Even if you feel normal, have paramedics assess your physical condition. If you do not take an ambulance to the hospital, you should still go to an emergency room or your doctor as soon as possible for a complete physical evaluation.
Document everything. Take photos of the accident location, your injuries, any vehicles or objects involved, and the final position of both you and the vehicle. Obtain statements and contact information from people who witnessed the accident, and be sure to get the names, contact information, and insurance information of the other people involved in the accident.
Do not make a statement. If you must make a statement to the police, stick to the facts and do not make assumptions or guesses about the cause of the accident. Avoid making statements that can be construed as an admission of fault, which can compromise your ability to file a claim. The insurance company for the other party may ask you to agree to a statement or even a settlement verbally. Do not sign or agree to anything until you have spoken to your attorney.
Contact a pedestrian accident attorney. An injury attorney with experience in pedestrian accidents can help you navigate traffic laws, pedestrian laws, and settlement negotiations to give you the best chance for the compensation you deserve.
Who is at fault in a Boston pedestrian accident?
In Boston, motor vehicle drivers have a duty of care to pay attention while driving, and pedestrians have the right of way. This means that drivers are responsible for avoiding collisions with other vehicles, bicyclists, and pedestrians. Although you may hold the driver at fault for a pedestrian accident in many cases, the situation is not always so cut and dry.
Contact a pedestrian accident attorney who has experience with Boston pedestrian and driving laws. Your lawyer will analyze your case to determine who is at fault and then assist you with filing a claim against the at-fault party.
Who can I sue for damages in a pedestrian accident claim?
The fault in a pedestrian accident often lies with the vehicle's driver. However, other circumstances can affect the determination of responsibility.
For example, if the driver was driving a poorly maintained company vehicle, the company may be liable for injuries due to the accident. In some cases, the driver may not have sufficient insurance coverage or assets to cover your losses.
Your attorney may obtain an adequate settlement amount by pursuing the other individuals or entities who share responsibility for the accident.
Parties that may be responsible for a pedestrian accident include:
The driver of the vehicle
The company that owns the vehicle
The company responsible for maintenance and repairs on the vehicle
The manufacturer of the vehicle
The city or local entity responsible for road repairs and maintenance
As you can see, several people and organizations may be responsible for a pedestrian accident. Poor road conditions, improper vehicle maintenance, and manufacturing defects can all play a part. To ensure that you hold the proper parties responsible, speak with a Boston accident attorney to help you file your claim or claims against all appropriate parties.
How long do I have to file a lawsuit for a pedestrian injury in Boston?
A three-year statute of limitations applies to Massachusetts pedestrian lawsuits. This gives you three years from the accident to file a lawsuit against the at-fault parties.
While it may seem like plenty of time, your attorney will need that time to compile documentation, contact witnesses, and procure expert testimony to build your case. If you are in therapy or receiving long-term medical treatment, your case may take longer to build, as your attorney will need to add those medical bills to your claim.
In addition, your attorney will need time to try and negotiate a settlement with the opposing party's legal team and the insurance company. It is a common tactic of insurance companies to complicate negotiations to run out the statute of limitations and prevent you from filing a lawsuit. An accident lawyer will know these tactics and submit your case on time.
To ensure that your attorney has ample time to build your case, negotiate a settlement, and file a lawsuit, if necessary, you should contact them as soon as possible after the accident.
Once a settlement has been reached, how long will it take to get my settlement money?
You will not receive the settlement immediately when your attorney has settled with the opposing party or their insurance company. You will receive a settlement check within six weeks of signing the settlement agreement. The amount of time varies widely depending on the bills you owe, the payment agreement, and the amount you are to receive.
Below is a short timeline of what to expect after you settle:
Paperwork. You will sign paperwork agreeing to the settlement amount and absolving the opposing party of any further liability for your injuries.
Cutting the check. The insurance company or opposing counsel will review the paperwork, which can take several weeks. Once they have verified that everything is in order, they will cut a check and send it to your attorney.
Paying the bills. Upon receipt of the settlement check, your attorney will deposit it in a trust account in your name. They will use the funds to pay your outstanding medical bills, liens, and other obligations. They will also take out attorney's fees in an amount consistent with your agreement. This can take weeks or months if your attorney needs to negotiate bills on your behalf.
You receive your settlement. Once you pay all of your obligations, you will receive a check for the remaining settlement amount. If it is a large amount, your bank may hold the deposit to confirm that it is a valid payment. This can take between 48 hours and two weeks, depending on the bank.
The above process applies to lump-sum settlement payments. If your settlement agreement is for installment payments, the payment process may differ. If you have questions about your costs or if your income is delayed, do not hesitate to contact your attorney. They will keep tabs on the settlement process and be able to advise you of the payment status.
Sometimes, medical providers will overcharge for services, and your attorney will work to negotiate those costs down to maximize your payout. If you need the payment sooner, your attorney may be able to send you a partial payment of the settlement. Once they have finished negotiating your medical bills, they will send you a check with the remaining balance.
Do I need an attorney to file a claim for a Boston pedestrian accident?
A pedestrian accident lawyer is a crucial ally in your fight for fair compensation. Although you may receive settlement offers from the insurance company, their primary goal is to reduce their amount to pay you for your injuries.
Insurance companies are notorious for offering lowball settlements immediately after an accident, hoping that the case will go away.
You may feel tempted to take the first offer, but these initial settlement offers rarely cover the total cost of your losses, and you may suffer financially in the long run. Unfortunately, you cannot seek any additional damages once you sign a settlement agreement, even if other injuries or expenses come to light later.
For this reason, it is essential to have an attorney on your side. A pedestrian accident attorney will review settlement offers on your behalf and aggressively protect your right to fair compensation for your injuries. Rather than taking the lowest possible amount the insurance company offers, your attorney will create a comprehensive case with a full accounting of your losses and expenses so you can seek the compensation you deserve.
The Need for an Attorney After a Pedestrian Accident
Pedestrian accidents often follow a similar path to recovery as other traffic-related accidents. A pedestrian hit by a vehicle will often want to file a claim with the insurer of the at-fault driver or company. The path to compensation after a pedestrian accident can prove complex as you go against insurance companies and other parties. Pedestrian accident victims often suffer significant losses, but insurers will still attempt to settle these cases for much less than what the victims truly need to cover the full cost of their injuries.
When you sustain injuries as a pedestrian in an accident, you should immediately contact a pedestrian accident attorney to represent you and your interests against the parties responsible. Victims of personal injury accidents that seek legal representation not only have a higher likelihood of a successful recovery of damages but also a higher amount of compensation. An attorney understands the intricacies of a pedestrian accident and how to fight for maximum compensation on your behalf.
A pedestrian accident lawyer will evaluate your case and injuries to determine the best course of action for you to reach a positive outcome in your case. At Jacoby & Meyers, LLP, our team of lawyers and staff will gather the evidence available to support your case and attempt to negotiate a favorable settlement.
We have significant experience representing pedestrian accident victims in court and settlement negotiations with at-fault parties and insurance companies, and we can use that experience to your advantage. Most pedestrian accidents settle out of court, but if you must file a lawsuit, the legal team at Jacoby & Meyers, LLP, will not hesitate to take action against the parties responsible and advocate for your rights in court.
If you sustain injuries in a Boston pedestrian accident caused by the actions or inaction of a negligent party, contact a Boston pedestrian accident lawyer as soon as possible. We offer a free case evaluation to discuss the details of your case and injuries and to determine your legal options.
Call us today at (877) 472-3061, write to us using our contact form, or open a chat with one of our live representatives, and we'll get started on your Boston pedestrian accident claim right now.
---
Boston Location
Finkelstein & Partners, LLP
15 Court Square
Suite 800A
Boston, MA 02108
Client Testimonials
"If it were not for the integral legal team of experts at Jacoby & Meyers I would not be where I am today with my recovery. I highly recommend hiring Jacoby & Meyers should you ever find yourself injured in an accident, and an individual or company needs to be held accountable for their negligence." -C.J.
Check out some of our other reviews.