Boston Medical Malpractice Attorney
When you become ill, suffer an injury, or have any other medical ailment, you turn to a medical provider for a solution. Patients trust that the medical doctors, nurses, or other staff they seek care from will provide professional medical care, with the caution and care necessary to serve their patients' best interests. Unfortunately, this is not always the case. You can suffer great harm at the hands of a negligent medical provider.
Medical malpractice can occur in any area of medicine. People are surprised to learn the frequency in which medical malpractice occurs. But, whether you are at Boston Medical Center or your local emergency care, you can become a victim of it. If you are a victim of medical malpractice in Boston, you may suffer serious, or even permanent, damage to your health that can take a toll on your life and the lives of your loved ones. Contact a Boston medical malpractice lawyer who will help you navigate your medical malpractice claim and represent your best interests every step of the way
About Our Boston Medical Malpractice Lawyers at Jacoby & Meyers LLP
If you're the victim of medical malpractice in Boston, you shouldn't attempt to handle your claim all by yourself. Boston hospitals and other medical facilities carry insurance, which is both the source you will look to for compensation—but the process isn't easy. If you try to bring a claim on your own, you're likely to find yourself overwhelmed at having to fight insurance companies and medical providers.
Medical malpractice is a complex area of the law. It requires a dedicated and skilled advocate to recover the full compensation you deserve. At Jacoby & Meyers LLP, we understand the difficulties and challenges you face as a medical malpractice victim. You must deal with pain, discomfort, and impaired physical abilities due to your injuries, and also financial strain and pressure that can seep into your relationships and family life.
You can trust our legal team to relieve the burdens you bear after a Boston medical malpractice injury. We have knowledge and experience that equip us to pursue compensation for your losses that can get you through your current recovery and in the future. Your Boston medical malpractice lawyer will help you navigate your medical malpractice claim and represent your best interests every step of the way. We aren't afraid to take on the big hospitals and their insurance companies to vindicate your rights.
Recovery for Our Clients
Jacoby and Meyers LLP works hard to ensure its Boston medical malpractice clients reach favorable resolutions in their cases and obtain the compensation they need to move on with their lives. The firm's past results demonstrate our capability to do so.
Past case results include:
$8.3 million settlement for a case involving medical malpractice in birthing a newborn baby, causing the child cerebral palsy
$4 million verdict for a mother who lost both her newborn twins due to the medical provider failing to identify problems caught by a sonogram during her pregnancy
$3 million settlement for the family of a mother who lost her life due to normal pregnancy complications that her doctors improperly treated
$2.65 million settlement for the birth of a child with disabilities due to the patient's OBGYN's failure to identify and treat a high-risk pregnancy that caused the premature birth of the child
Can You Sue for a Boston Medical Malpractice Injury?
If you believe that the malpractice of a medical provider injured you or your condition worsened as a result, consult our medical malpractice lawyers as soon as possible. Boston medical malpractice victims have the right to file a lawsuit against a provider that has committed malpractice. But proving malpractice requires experience in and knowledge of medical malpractice law.
Often, a healthcare provider will not openly admit to malpractice. They not only stand to have their insurance rates go up, but it takes resources and time to investigate your claim and collect evidence to tell what really happened. While most medical malpractice claims settle without going all the way through the court system, medical providers and their insurers fight claims fiercely.
In most instances, your first recourse for malpractice will be through the medical malpractice insurer of your provider or the insurance of another party that may be liable to you for your losses. In the majority of legitimate medical malpractice cases, the parties settle.
If informal settlement negotiations fail, a medical malpractice victim must bring a lawsuit. This may happen if the insurer refuses to settle for a fair amount to cover your losses.
What is Medical Malpractice?
Licensed healthcare professionals in Boston have gone through extensive schooling, examinations, and certifications to hold their positions and treat patients. Professional standards bind healthcare providers to ensure a significant deal of safety in patient care. When a provider fails to maintain those standards in their action or inaction on a patient, they commit medical malpractice.
Medical malpractice is a complex area of the law. It takes an experienced lawyer to establish the standard of care that a doctor owes in certain situations. Not every medical professional will heal their patients or reach a positive outcome. But they must make a sufficient attempt to do so. Malpractice occurs when a healthcare professional or a member of their staff charged with your care acts in a way that violates the standards set out by their profession and thus causes their patient unnecessary injury or harm.
Medical Malpractice in Boston
The National Practitioner Data Bank (NPDB) collects and reports information annually on healthcare professionals reported who violated their professional standards. In Massachusetts, the NPDB received reports against over 1,000 healthcare professionals in one year.
As high as this number may seem, it is just a fraction of the providers that may have committed medical malpractice on one or more of their patients. Many victims of medical malpractice do not go on to file a medical malpractice claim. Many medical malpractice injuries go unreported, and the patient leaves with expenses and impacts they shouldn't have to bear alone.
Many Boston healthcare professionals are reported to the NPDB because they have failed to meet the professional standards expected of them, and the professional authority that oversees their practice in a healthcare setting throughout the state has taken action against them. Victims can also hold these negligent healthcare professionals accountable by filing a medical malpractice claim.
Boston Medical Malpractice Laws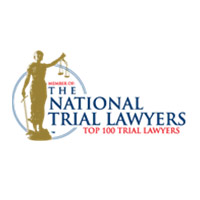 Medical malpractice laws vary from state to state. For instance, some states might not cap the amount of compensation a victim can recover in a medical malpractice claim—but Massachusetts law caps the monetary damages that a patient can seek against a negligent medical provider in certain cases. In medical malpractice cases that do not involve permanent disability or severe disfigurement, a malpractice claimant may not recover more than $500,000 in non-economic damages.
A court can remove this cap in specific circumstances; however, it applies to most malpractice lawsuits in the state. Discuss your case with a malpractice lawyer to understand what damage limitations, if any, apply to you.
What Are Common Medical Malpractice Injuries?
Patients in Boston are at risk of medical malpractice in any healthcare setting. Medical malpractice accidents can occur throughout various stages of your medical care and may result in minor to severe or even fatal injuries. Some of the more common categories of medical malpractice include the following:
Diagnosis errors
A failure to properly diagnose your symptoms can prolong your pain, discomfort and put your overall health at risk.
Diagnosis errors are a common area where medical malpractice can occur.
Misdiagnosis – The wrong diagnosis can subject you to unnecessary treatments and side effects from medications, while the root of your health issue goes unaddressed. Your condition and symptoms can worsen until you receive a correct diagnosis.
Failure to diagnose – If a medical provider ignores your concerns or complaints of symptoms, they can fail to diagnose an ailment or injury, placing your health in jeopardy.
Delayed diagnosis – The delay of a proper diagnosis can result in missing critical stages in a patient's recovery, reducing the likelihood of a successful outcome.
Failure to provide proper treatment
Medical providers must prescribe effective and appropriate treatment and recovery plans. When treatment falls beneath professional medical standards, such as being an incorrect treatment for a condition, your provider may be liable for medical malpractice.
Unnecessary treatment or procedure
Unfortunately, it is not unheard of for medical providers to carry out unnecessary treatments or procedures. In many instances, doctors provide these unjustified treatments to bill you more. Many don't catch onto this because health insurance handles most of the payments. While unnecessary, unacceptable treatments injure you, you may sue for medical malpractice.
Prescription medication errors
Malpractice can occur during the administration and prescription of medications for a patient's care. Doctors, as well as nurses, can negligently manage medications. From the administration of the wrong medication for your condition to incorrect dosage amounts for your medical needs, a prescription error can prolong your health problems or cause new ones.
Errors in diagnostic evaluations
Doctors must read lab reports and other diagnostic tests to assist them in making a diagnosis. Crowded emergency rooms or jam-packed schedules lead to mix-ups such as evaluating another person's results instead of your own. This can lead a doctor to treat you according to misapplied information. Any error in the diagnostic evaluations can easily result in inappropriate treatments, prescriptions, or surgeries which do you unnecessary harm.
Surgical errors
Errors during surgery happen more often than many would expect. Errors can include performing surgery on the wrong body part, removal of the wrong organ, oxygen deprivation, nerve damage, brain injury, and loss of medical instruments or other supplies in your body.
Mistakes in the administration of anesthesia
The administration of anesthesia is a routine part of many medical procedures but can cause a serious injury or fatality. If an anesthesiologist or other healthcare provider acted negligently during this process, a patient may have a case for malpractice against them.
Inaccurate or incomplete patient history
The patient's prior medical history is a vital component to ensure that accurate information informs diagnosis and treatment of an ailment. When a provider fails to take a patient's prior history into account, does not consider their history at all, or omits consideration of pertinent information from the history, it can put a patient's health and life at risk now and in the future.
Improper or insufficient follow up
Doctors must follow up with patients after procedures or surgeries to report results from laboratory tests and other diagnostics that reveal a potential medical problem. If a doctor fails to follow up with a patient or to fully and accurately communicate results, they may have committed malpractice.
Defective medical devices
In some cases, a medical provider may err in installing medical devices or equipment placing you at risk of severe harm. If a defective medical device harms you you may have a malpractice suit against a provider or the manufacturer.
Secondary infections
The risk of secondary infections in a healthcare setting is high. Medical providers must make every effort to mitigate those risks and maintain a sanitary environment, prescribe treatment plans that account for secondary infection risks, and act quickly if one should occur. When a provider fails to mitigate those risks or contributes to a secondary infection of a patient, they can be held responsible for the harm inflicted.
Negligence within a medical facility
Medical facilities such as hospitals and rehabilitation centers can provide care to patients for extended periods. The doctors, nurses, and staff of these facilities must tend vigilantly to their patients. Any failure to provide full and quality care by a member of the healthcare facility, causing harm to a patient, could give rise to a medical malpractice claim.
Birth-related injuries
During childbirth, healthcare providers must not only care for you but the life of your child. Many traumatic injuries may occur during pregnancy or the birth of a child. Injuries to your baby during childbirth that result in brain damage, cerebral palsy, nerve damage, fractures, or other injuries could be the result of malpractice. Childbirth injuries to a mother in delivery or prenatal care can also give rise to a medical malpractice claim.
Boston Medical Malpractice FAQs
Whether a doctor was rushed and read a result too fast to correctly diagnose, or an assistant failed to communicate the correct prescription to your pharmacy, the provider's negligence leads to malpractice. If medical malpractice injured you or a loved one, you may seek compensation for your losses. Contact a Boston medical malpractice lawyer for a free evaluation of your case.
Medical malpractice victims are often unsure of what next steps to take and their options to recover compensation. Below find answers to some common questions Boston medical malpractice victims have.
How Do I Prove Medical Malpractice in Boston?
A court evaluates the facts of a Boston medical malpractice case to determine whether the legal elements necessary to prove the defendant committed malpractice. When an attorney evaluates your case they will also consider these elements of malpractice and whether the facts of your case support the findings necessary to fulfill each element. This is an important step in your malpractice case and will provide you guidance on your legal options and damages that may be available to you under the law. Once you've filed a lawsuit, your attorney and the other party will engage in discovery, a stage of the litigation at which the parties request evidence from each other to support their cases. To establish medical malpractice, you will evaluate the evidence by asking:
Did your health care provider owe you a duty of care? You must prove that you and your provider had a patient/provider relationship when the injury occurred. This is usually an easier element to establish, given the high professional standards applicable to healthcare providers.
Did the provider fail to exercise their duty of care? For this element, a court looks at the evidence of the actions or inactions of a provider. This will determine whether they acted reasonably and according to the standards of the medical profession. If a court finds their actions fell unreasonably short of their duty of care, you may collect compensation.
Were you injured as a result of the provider's negligence? Though you may prove your provider was negligent, they may be able to avoid liability if you fail to establish that their negligence caused your injuries. You must have suffered an injury as a direct result of the provider's negligence to recover damages for medical malpractice.
Did you suffer more than nominal damages? For this element, you must show significant physical, financial, or emotional damages.
What Damages Are Available to You in a Boston Medical Malpractice Case?
Medical malpractice damages in Boston may cover both monetary and non-monetary losses. A medical malpractice injury can result in many unexpected expenses and impacts on your life. A malpractice claim or lawsuit seeks compensation for all such damages you have suffered now and are likely to.
Economic damages. Monetary or economic damages are losses that have a measurable monetary value. These are losses you can calculate based on the actual loss and financial impact you have sustained or will sustain. The state does not cap economic damages. You can seek any financial loss that you can prove stems from the injury.
Economic damages in medical malpractice cases often include:
Lost income and wages, including your ability to earn an income in the future
Medical expenses for current and future care, including home care, rehabilitation, and specialized equipment
Non-economic damages. Non-economic damages are tangible losses you can prove with a receipt; rather they represent the value of impacts to your physical, emotional, and mental wellbeing. While these losses are not readily measurable in monetary value, they are crucial losses and you can seek them in a medical malpractice claim within certain limitations.
Massachusetts law limits the non-monetary losses a victim may recover to $500,000 in cases that do not result in a permanent loss of function or significant disfigurement.
Non-economic damages in medical malpractice cases often include:
Pain and suffering
Mental and emotional distress
Loss of quality of life
Permanent disability or disfigurement
Loss of consortium
Who Can Be Liable in a Boston Medical Malpractice Case?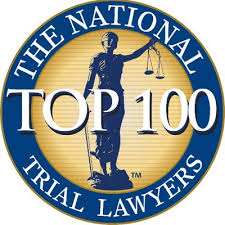 In many instances, a patient's provider is the sole source of liability for an injury due to medical malpractice. However, in many cases, other parties could share liability because they were negligent in some way that contributed to your injuries. This may be, for instance, the manufacturer of assistive equipment that injures you.
The provider and other liable parties are probably insured against medical malpractice. Thus, a settlement is often dependent on negotiations with an insurance company. Because they hold the purse and claims hurt their profits, they have significant control over whether to settle or not.
Liability for Boston medical malpractice injuries may rest with:
Medical facilities such as medical groups, hospitals, and other clinic settings
Doctors
Anesthesiologists
Nurses
Pharmacists
Therapists
Medical equipment manufacturers
How Much Time Do You Have in Boston to File a Boston Medical Malpractice Lawsuit?
Each state has its own deadline, referred to as the statute of limitations, to file a medical malpractice lawsuit. A plaintiff must bring a lawsuit against the responsible parties within the time specified by the law or they cannot recover, regardless of the fault of the defendant. In Boston, you generally have three years from the date you discovered, or should have discovered, your medical malpractice injury.
Can You Seek Recovery on Behalf of a Family Member Injured by Medical Malpractice?
An individual cannot bring a lawsuit against the parties responsible for their loved one in some cases. If a loved one has died or suffered a catastrophic injury resulting in severe disability, you may be able to pursue compensation on their behalf. For patients that die due to medical malpractice, their estate can file a wrongful death lawsuit, which compensates the family for its losses.
For living but incapacitated patients, a family member may file a medical malpractice lawsuit on their behalf, and a trust will often hold the recovered amount for the care of the victim. This arrangement requires the person to be appointed a guardian. Consult with a lawyer to learn about the process of becoming a guardian for a loved one incapacitated by medical malpractice.
What Should You Do If You Believe You Are a Victim of Medical Malpractice in Boston?
Get Proper Medical Care Immediately – Once you have discovered an injury due to a provider's medical malpractice, you should immediately seek medical attention from a different, trusted provider. Never continue under the care of the provider that has caused you harm. After all, they have proven unable to care for your health. Your health is the first priority after discovering a medical malpractice injury. Get a medical professional's evaluation, correct treatment plan, and any rehabilitative care as soon as possible to avoid further damage to your health and wellbeing.
Gather and Request Medical Records – Take time to go over your medical records. You may request any missing records from the medical provider that caused your injury. If they refuse to produce records, you may need to file a lawsuit to acquire them. Requesting all medical records is not only pertinent to your care but also to bring a medical malpractice suit. Records will establish your patient history and the actions or lack of action taken by your provider. They can help prove the provider's negligence and that their negligence injured you. Obtain these records as soon as possible after your injury occurs to avoid the possibility of evidence going missing.

Do Not Discuss Your Malpractice Claim – If you believe the malpractice of a provider harmed you, you must stay vigilant about protecting your legal rights. You can partly do so by avoiding saying anything about your claim until you talk with an attorney. Do not communicate with your medical provider, their insurance company, or any other interested party about your injuries or speculate about what caused them. While the law in Massachusetts requires you to notify a provider about allegations of malpractice, you should only convey the bare minimal, neutral details. In fact, first speak with a medical malpractice lawyer. Your attorney will probably communicate with the other parties themselves, relieving you of that burden.

Take Notes

– You need access to the medical records kept by the provider, but keep your own notes, too. After all, sometimes medical malpractice occurs from a gap in the provider's records. Furthermore, your notes can start your medical malpractice lawsuit. You can't always remember important details of your case in the weeks and months after a medical malpractice incident. Your notes can remind you. Err on the side of taking too many notes. You may do this through a notebook or voice recordings or videos. Records that

tend to be particularly important to a medical malpractice case include conversations with providers or staff, covering the details on your provider's treatments and prescriptions, your pain and suffering, and other details to prove fault and damages.
Contact a Boston Medical Malpractice Lawyer as Soon as Possible
Medical malpractice claims can be especially complex, and many will fail to recover full and fair compensation without the representation of an experienced and skilled personal injury attorney. The process is not only complex, but you must go through it with defendants and their insurers fighting back every step of the way. They will find whatever way they can, even based on the greatest technicalities to defeat your lawsuit. But a medical malpractice lawyer knows how to avoid the pitfalls and navigate the process toward a settlement or court award.
Contact the offices of Jacoby & Meyers LLP at (877) 472-3061 for your free case evaluation and to discuss your Boston medical malpractice claim and legal options.
---
Client Testimonials
"If it were not for the integral legal team of experts at Jacoby & Meyers I would not be where I am today with my recovery. I highly recommend hiring Jacoby & Meyers should you ever find yourself injured in an accident, and an individual or company needs to be held accountable for their negligence." -C.J.
Check out some of our other reviews.