New York Personal Injury Lawyer
A variety of situations might cause a person to suffer an injury as a result of another party's negligent or reckless actions. Injured victims might sustain injuries from a slip and fall while commuting to work in the city or dining out at a restaurant, due to a defective product, or in a vehicle crash.
Sustaining a severe injury can be a monumental life event, which causes ample amounts of physical, emotional, and financial pain for victims and the ones they love. After a severe injury, some cannot return to work, so they lose income while medical expenses for treatment continue to pile up.
When another party causes you harm, you shouldn't have to shoulder the financial burden that comes in the wake of an injury. New York law permits you to seek compensation for damages against allegedly liable parties. If you receive compensation from a settlement or verdict in favor of the plaintiff, it won't undo your injury, but it can help alleviate some of the emotional and financial stress you might be experiencing.
If you or one you love has sustained injuries as a result of another party, contact us to discuss the circumstances that led to your injury during a free case evaluation. One of our qualified personal injury attorneys can help you determine the best path forward for your situation.
Jacoby & Meyers, LLP's Results in Personal Injury Cases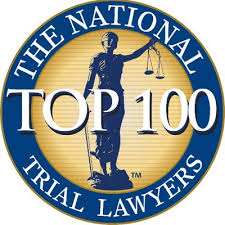 The award-winning personal injury attorneys at Jacoby & Meyers, LLP, have been advocating for injured victims for 40 years. The firm's extensive experience in negotiating, settling, and litigating personal injury cases has led to the recovery of tens of millions of dollars for their clients. The firm handles a wide variety of personal injury claims.
Some examples of results in recent cases include settlements and verdicts in the amount of:
$8,323,000 for medical malpractice leading to cerebral palsy
$2,000,000 for a client who suffered a trip and fall accident in the Bronx
$1,625,000 for a client who was injured in a Manhattan construction accident
$1,425,000 for medical malpractice, specifically the failure to diagnose cancer
$1,036,000 for birth injury at a Bronx hospital
$740,000 for a client after a crash on the Brooklyn Bridge
$525,000 for a client who suffered harm in a motorcycle accident
$525,000 for a pedestrian who was struck by a pizza delivery person
$500,000 for nursing home negligence in Brooklyn
These past examples do not guarantee a particular outcome for your case; however, the skilled legal team at Jacoby & Meyers can diligently uncover the circumstances of your injury to build a strong case against the party who caused you harm, pursuing the best odds for favorable results.
Personal Injury Cases Jacoby & Meyers, LLP, Handles in NY
Many different scenarios might give rise to a personal injury lawsuit, and we are qualified to handle them all. Yet, some types of personal injury cases occur more frequently than others, especially in New York. Below you will find some of the most common types of personal injury cases we handle at Jacoby & Meyers, LLP:
Motor Vehicle Accidents
According to the New York State Department of Health, motor vehicle accidents are the number one cause of injury-related fatalities in the state, the number two cause of injury-related hospitalizations, and the number three cause for injury-related emergency room visits. The Department of Health estimates three New Yorkers die each day as a consequence of a traffic accident and combined charges for emergency department visits and hospitalizations amount to an average of $1.1 billion each year. The experienced personal injury attorneys at Jacoby & Meyers represent traffic accident injury victims when a reckless or negligent driver causes accident and injury.
Motorcycle Accidents
The Institute for Traffic Safety Management and Research (ITSMR) estimates more than 3,700 motorcycle crashes resulted in serious injuries or fatalities in 2018, the lowest number in the previous five years. Yet, motorcycles represent less than four percent of all traffic on the road, but motorcycle accidents account for 16 percent of all traffic fatalities. When reckless motorists don't see motorcycles, they can cause treacherous motorcycle crashes, which might lead to catastrophic injuries or death. Our firm represents motorcycle accident injury victims to help them get the compensation they deserve when another party causes them harm.
Truck Accidents
When fully loaded, heavy trucks weigh 20 to 30 times more than the average passenger vehicle, creating a dangerous impact during a collision. Truck accidents cause more property damage, lead to more severe injuries, and are more likely to lead to fatality than other types of traffic crashes. Almost 5,000 New Yorkers suffered injuries or died in truck crashes in one recent year, a number that keeps rising. Negligent trucker drivers and trucking companies who cause truck accidents must be held accountable for their actions to keep all drivers safe on the road and make sure victims get the compensation they need to afford the medical treatment they deserve.
Pedestrian Accidents
New York City streets are full of pedestrians, including locals and tourists. Pedestrians are at risk of being struck by motor vehicles in the city's heavy traffic. Without any protection, pedestrians who are involved in traffic collisions are at risk for some of the most dangerous and catastrophic injuries. Pedestrians who hit their head on the pavement might suffer a severe traumatic brain injury causing lifelong challenges or they might become pinned under a car, which can result in amputation—both of which might cause a victim to be wheelchair bound.
Other injuries might include multiple fractures or crushed bones, severe back injuries, spinal cord injuries, and other severe injuries requiring extensive treatment and recovery. Jacoby & Meyers, LLP, can help pedestrian accident victims get the compensation they need to afford costly treatment for catastrophic injuries.
NY Uber Accidents
Uber drivers are generally in a rush to get their riders to and from their destinations and they have to deal with different distractions than the average motorist, especially in New York traffic. In addition to using their cell phone to sign in and out of the Uber app, drivers might be distracted by unruly, chatty, or inebriated passengers. Plus, many drivers also work for other rideshare companies and put in long hours, causing them to drive drowsy or fatigued. When a negligent Uber driver causes an accident and injuries, Jacoby & Meyers, LLP, isn't afraid to take on their insurance carrier for victims' recovery.
Nursing Home Abuse and Neglect
Choosing to place the elders we love in a nursing care facility is never an easy decision, and for some families, no other options are available. We expect facilities, their employees, and caregivers to treat our loved ones with dignity and respect, and provide them with the best care possible. Whether intentional abuse or neglect, or simple negligence as a result of poor training or under-staffing, when a nursing home resident suffers injuries, those responsible must be stopped.
Abuse and neglect cause physical injuries, but sometimes the emotional trauma is even greater for victims. Family members can file a personal injury lawsuit on behalf of the elder they love to get compensation for losses related to the abuse or neglect.
Medical Malpractice
Doctors and other medical professionals are those we turn to for the diagnosis and treatment of illness and disease. Medical professionals have a legal obligation to provide a certain level of care to their patients. When doctors, nurses, and others fail to uphold their obligation, patients can suffer severe injuries or death. Common malpractice lawsuits might occur because a doctor failed to diagnose a disease or misdiagnosed a condition.
Other medical malpractice might occur as a result of childbirth or wrong prescriptions. Wrong site surgeries, surgeries on the wrong person, or surgeons leaving sponges or other foreign objects inside of the body can also serve as the basis for a medical malpractice lawsuit. A qualified medical malpractice attorney can help you through the malpractice lawsuit process, which typically has additional requirements beyond a personal injury lawsuit focused solely on ordinary negligence.
Premises Liability Accidents
New York property owners have a legal obligation to maintain safe premises for those who visit their property. This means they must fix known issues and warn visitors of any known dangers present on their property. When owners fail to uphold their duty, visitors risk suffering injuries from an accident. Slip and fall and trip and fall accidents are the most common premises liability accidents. Failure to clean snow or debris from storefronts and entrances, loose flooring, wet and dry spills, and a whole host of other things might result in injury.
Property owners who might be liable in a lawsuit can include individuals, businesses, and government entities. Injuries at theme parks, public playgrounds, shopping malls, and other public locations all fall under the umbrella of a premises liability accidents.
Construction Accidents
Construction workers have one of the most dangerous jobs, putting them at risk for injury and fatality when on the job. Depending on the exact environment, workers might suffer injuries from heavy equipment, exposure to toxic chemicals, or falling objects. Even with dangerous surroundings that might lead to accidents, workers still have the right to compensation if they suffer injury.
In some situations, your first step is to file a workers' compensation claim. Often, however, you won't receive the full compensation to address your injuries through workers' comp—that may require pursuing compensation from a liable third party. If you were injured in a construction accident, the skilled legal team at Jacoby & Meyers can help determine the best course of action for your case.
Defective Product Accidents
Product manufacturers, and any party in a new product's chain of distribution, have a legal obligation to make sure a product is safe for consumption or use. Many different things such as defective motor vehicles, defective drugs, and defective consumer products might lead to an injury.
The Consumer Products Safety Commission (CPSC) is tasked with monitoring defective products, gathering data, and helping consumers avoid injury. Product defects might occur as a result of a poor design, poor manufacturing, or the failure to provide information about hazardous aspects of a particular product.
The CPSC warns consumers about multiple types of products including chemicals, home decor, kitchenware, furniture, hazardous liquids, toys, and children's products like car seats, cribs, baby formula, etc. Large corporations that sell defective products have entire legal departments and will put together an aggressive legal defense team. Jacoby & Meyers, LLP, isn't afraid to advocate for their clients and take on these large businesses when they sell dangerous products that might cause injury.
Get the Legal Help You Need From a NY Personal Injury Lawyer Today
If you choose to bring suit against a party who caused you harm, you might recover medical expenses, lost wages, and other economic losses as well as non-economic losses, if a court rules in your favor or you reach a fair settlement.
The experienced attorneys at Jacoby & Meyers, LLP, can investigate the event that led to your injury, gather relevant documents to support your case, file necessary paperwork with the court, and handle other minute aspects of your case. You can use this time to focus on rehabilitation and recovery. We also understand you might be financially strapped as a result of your injury, so we handle cases on contingency, deducting attorney fees only from any settlement or court-awarded damages you receive.
Contact our skilled New York personal injury lawyers today or call us at for a free case evaluation to discuss the circumstances of your case, and determine the best course of action after you suffered injuries because of another party's negligence.
Testimonial
His firm was very understanding and attentive to my needs throughout the process. I highly recommend them. Thank You!!