Boston Slip and Fall Attorney
Falling and getting hurt in Boston should not happen, but it does. From the Fens to the Pru, on Back Bay sidewalks and in North End restaurants, dangerous conditions routinely cause visitors to residential, commercial, and public properties to lose their footing and suffer serious injuries.
Injured victims can hold the owners and occupants of the properties where slip and fall accidents happen accountable for putting visitors in harm's way. Jacoby & Meyers LLP can help. We represent Bostonians who have sustained preventable injuries because of someone else's unreasonably dangerous decisions and actions.
If you or a loved one fell and got hurt on someone else's property in Boston, contact us today to learn about your potential rights to financial compensation.
Jacoby & Meyers LLP Gets Results for Slip and Fall Victims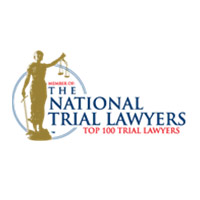 The experienced attorneys at Jacoby & Meyers, LLP strive to get results for clients who hire us after falling and suffering injuries in Boston.
Over our decades of law practice, we have earned a sterling reputation for securing compensation for slip and fall victims, such as:
These are just a few of the many cases we have successfully handled for clients harmed by dangerous property conditions. Of course, our past successes do not guarantee our future results, but they do reflect our team's relentless drive to see justice done for our clients, who should never have suffered their injuries and losses, and deserve full and fair compensation.
Preventable Slip and Fall Accident Injuries Devastate Boston Victims and Families
Falls might seem like minor incidents, but they can cause major disruptions in an individual's life.
According to the Centers for Disease Control and Prevention (CDC) and the Boston Public Health Commission (BPHC):
Falls cause broken bones or head injury in one out of every five cases.
Falls are a leading cause of traumatic brain injuries and spinal cord injuries, especially among older Bostonians.
Falls commonly cause serious injuries in fatalities to Boston-area construction workers, especially those who work on rooftops or in multi-story buildings.
Falls are also a leading cause of injury among children 5 and younger.
In Boston, falls from windows pose a particular danger for children.
U.S. emergency medicine doctors treat more than three million people for fall injuries every year.
How serious can fall-related injuries get? In Boston, fall victims may suffer:
Back injuries (damage to discs and vertebrae in the spinal column) can be notoriously difficult to repair, and commonly cause victims to suffer from chronic pain that may keep them out of work or unable to participate in day-to-day activities.
Broken bones, which might heal with proper care, but can cause severe health complications for older Bostonians in particular. A broken hip, for example, can immobilize an elderly fall victim for months, leading to a cascade of other health difficulties.
Traumatic brain injuries (TBI) occur whenever a fall victim sustains a blow or jolt to the head or body that disrupts the normal functioning of the brain. Brain injuries can put victims in a coma or cause severe physical, emotional, or cognitive setbacks. However, even so-called "minor" TBIs, also known as concussions, can inflict severe difficulty in a victim's life.
Spinal cord injuries (SCI), which consist of any damage to or impingement on the spinal cord that interrupts the cord's ability to transmit messages from the brain to the body. SCI victims in Boston commonly suffer from paralysis and face enormous lifetime costs for which they're rarely prepared.
This is just a small sampling of the injuries a victim may suffer in a Boston slip and fall accident. No matter what type of injury results from a fall, the experienced slip and fall lawyers in the Boston office of Jacoby & Meyers LLP know how to evaluate the harm done and pursue the compensation the victim deserves.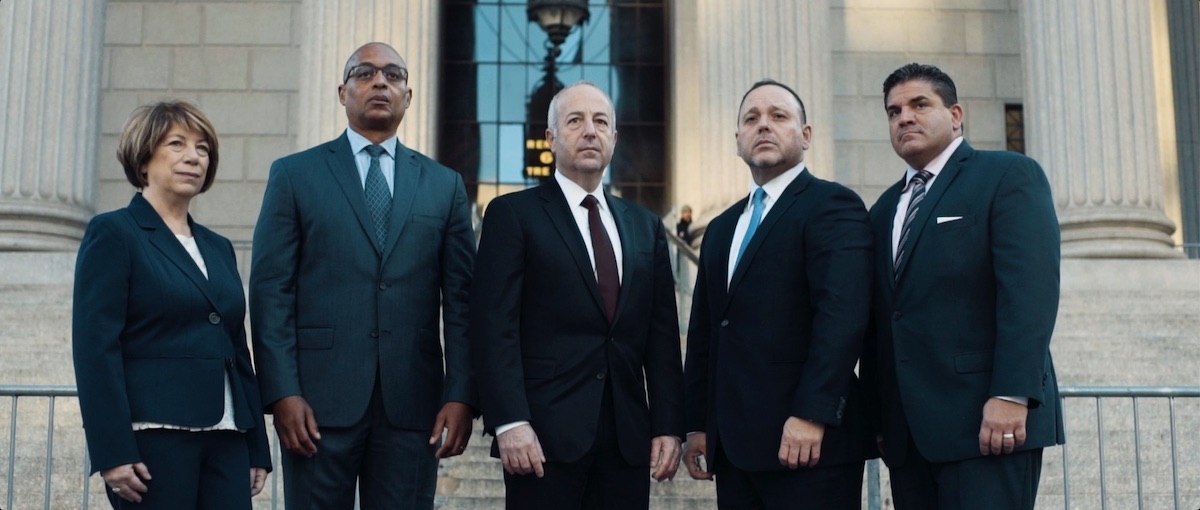 Liability for Boston Slip and Fall Accident Injuries
A complex body of state statutes, city regulations, and court decisions from Massachusetts courts governs the rights of victims of slip and fall incidents in Boston.
In a nutshell, those laws, rules, and court decisions say that if a hazardous condition exists on a Boston-area commercial, residential, or public property, and the owner or occupant of that property knew or should have known about it, and should reasonably have fixed it or warned a visitor about it, then if that property condition causes the visitor to fall and get hurt, the owner/ occupant should pay damages to compensate the visitor for any injuries and losses.
What is a hazardous property condition that an owner/occupant should fix or warn you about when you visit their premises in Boston?
We couldn't possibly list all of them here, but they may include:
Floors and sidewalks slippery from rain, snow, ice, spilled liquids, grease, or sand
Cracked or broken tiles, floorboards, or pavement
Unmarked steps and changes in the level of a floor where people might usually walk
Poorly lighted walkways or stairwells
Loose or inadequate railings on stairs and balconies
Obstructions, debris, or other objects that could trip a person up
Broken or malfunctioning elevators and escalators
Unfilled pools and poorly-maintained pool decks
Untended backyard trampolines, or trampolines without safety netting
As we said, this is just a sampling of the types of hazards that could cause a harmful fall. If you fell and got hurt at a property you do not own in Boston (including any property where you rent from a landlord), contact a skilled slip and fall attorney at Jacoby & Meyers LLP today to learn if you may have a slip and fall case.
Potential Damages For a Boston Slip and Fall Injury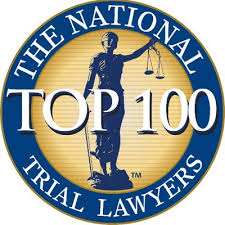 Falling and getting hurt on a property owned by someone else in Boston can lead to a host of devastating consequences and costs for victims and their families. Those innocent victims should not have to bear the cost of a property owner/occupant's poor choices and dangerous actions.
At Jacoby & Meyers LLP in Boston, we help slip and fall victims secure compensation for the full range of harm they have suffered.
Through a lawsuit and/or insurance claim, we can frequently secure compensation for our clients that pays for their:
Current and future medical expenses related to their injury and any follow-on health complications. For example, legal action may recover the costs of emergency care, hospitalization, long-term rehabilitation, in-home nursing care, medication, and medical equipment.
Current and future wage losses that result from the injuries a victim suffers in a Boston slip and fall incident. A slip and fall injury can keep a victim out of work for weeks, months, or even permanently. Victims deserve compensation for any paychecks they miss while they heal, and any future income opportunities they lose due to their injuries.
Current and future non-medical expenses that flow directly from sustaining an injury in a Boston slip and fall accident, such as costs associated with modifying living space to accommodate a disability, or of hiring services to assist with everyday tasks like childcare or transportation in the wake of an injury.
Non-economic damages, which consist of the wide range of difficulties, challenges, and setbacks fall victims may encounter, including their physical pain, their emotional suffering, their loss of enjoyment of life, and interference with their personal or intimate relationships.
If a slip and fall incident in Boston resulted in the death of your loved one, you and your family may have the right to seek damages for your loss through a wrongful death claim.
The experienced slip and fall lawyers at Jacoby & Meyers LLP in Boston work tirelessly to evaluate their clients' injuries and losses. We make sure that any legal action we take on our clients' behalf always seeks the maximum damages available and allowable under applicable law.
Boston Slip and Fall FAQs
Whenever you have a situation where you slip and fall, there will be a strong possibility that an injury will occur. Of course, the layers of skin or fat and your muscles could shield many of your internal organs from serious damage, but they cannot protect your head.
Whenever you fall onto a hard surface such as a sidewalk or flooring, your head becomes the most likely vulnerable part of your body to have an impact. It does not matter what you do to protect yourself while falling; traumatic brain injuries can still occur.
Should I have a post-fall injury assessment done?
Visible injuries promise you to get medical attention immediately. Then, the medical professionals focus on your obvious conditions. But, if you have a brain injury that does not include blood or an open wound, you may be sent home after you fall. They may tell you to call if you do not feel better or experience other symptoms. Most people do not even seek treatment unless their suffering becomes almost unbearable.
Many people do not even think about head injuries if they do not see or feel an obvious wound. It may completely escape your attention. Knowledge is the only thing that can empower you to understand an injury of this magnitude. After all, if you do not mention to your doctor any traumatic brain injury symptoms you may have, it may very well go overlooked.
The CDC has noted that falls are a significant cause of injuries and death in all age groups.
What if I am embarrassed that I fell?
This is actually quite common. In all age groups, countless people feel embarrassed that they slipped or fell and do not want to address the problem. If a person slipped or fell and suffers from a traumatic brain injury, this instinctive action could jeopardize not only their diagnosis and physical recovery but also their legal claim.
What should I do if I have a slip or fall?
If possible, take a picture on your cell phone of the location and the cause of the accident. Seek medical attention right away for any physical or brain injuries.
How can I prove my slip and fall accident claim?
Proving your claim that your slip and fall accident occurred due to the negligence of another party could be as easy as providing pictures and documentation from your doctor. Property owners must maintain the safety of the property. For instance, the city should properly maintain sidewalks to prevent accidents. If nobody performs routine maintenance of public property, it can create an unsafe environment.
How should I document my slip-and-fall?
Documentation is essential for any slip and fall claim.
After an accident:
Make a note of what parts of your body you landed on.
Take photos immediately of the area where you fell.
Take a picture of your shoes and the bottoms of your pants.
Pay attention to any safety concerns or defects in the steps, pavement, walkways, or any area that may have contributed to your accident.
Look around for anyone who could have witnessed your fall and ask for contact info.
If possible, try to find out who owns the property and make a report.
Document your injury symptoms as well as your physical recovery, including treatments as well as challenges.
Why is it so important to document everything?
In addition to a full account of your injuries, documentation or a clear recollection of what you have had to go through is vital to a claim should you seek compensation for your slip and fall accident. Once a person is injured on someone else's property, they usually fix the problem immediately. If you don't document the place and circumstances, you and your slip and fall attorney may miss out on an opportunity to prove your claim.
When should I contact a slip and fall accident attorney?
As soon as you slip and fall, you should seek immediate medical attention. If you have documentation that the negligence of another party caused your slip and fall, you should call a personal injury attorney immediately. An attorney can discuss your case and legal options so you can seek financial compensation.
Medical bills can quickly become overwhelming. If you wait to contact your lawyer, you could do serious damage to any case you may have to seek compensation for your injuries.
How many days of work am I going to miss if I have a slip and fall accident?
On average, slip and fall victims can miss up to 11 days of work. More serious injuries may require more time off of work. It depends on the type of work the victim does, the significance of their injury, and if their doctor feels comfortable clearing them to return to work.
What are some common places where slip and fall accidents are likely to occur?
Sidewalks
Parking lots
Entering or exiting public transportation
Job sites
Stairs
Escalators/elevators
Restaurants
Grocery stores
Retail stores
Where on the body will an accident victim usually be injured in a slip and fall accident?
What are some of the more serious injuries of a slip and fall accident?
Traumatic brain injury
Strains/sprains
Fractured/broken bones
Spinal cord injuries
Cuts, scrapes, or bruises
Dislocated shoulder
Tailbone injury
Internal bleeding
Paralysis
I have delayed pain after my fall. Is that normal?
Delayed pain is quite normal. It can often include tingling or numbness in your limbs, fingers, or toes. An accident victim may also experience sensations much like pins and needles in their extremities, such as their hands and feet. Nerve damage or a pinched nerve in the spine often causes this.
Can I sue someone if I fell in the street?
If you suffer a slip and fall accident due to the negligent acts of another party, regardless of where the accident occurred, you can receive compensation for your injuries.
How can I decide if I should sue for my slip and fall accident?
If you or a loved one slipped and fell due to the negligent acts of another, you deserve financial compensation for your injuries. If you are unsure if you have a claim, contact our slip and fall attorneys today. We can discuss your case and explain your legal options. Our highly skilled, experienced lawyers are dedicated to maximizing any recovery you deserve because of your injuries. Even if you don't know who the at-fault party is, an attorney can help you with that.
How We Help Boston Slip and Fall Victims
At Jacoby & Meyers LLP in Boston, our mission in slip and fall cases is to secure as much money as possible for our injured clients from the property owners and occupants, and their insurance carriers, who have liability for our clients' injuries.
The steps we take to accomplish that goal often vary from case-to-case, but frequently include:
Investigating the cause(s) of a Boston slip and fall incident by, for example, gathering evidence and interviewing eyewitnesses.
Identifying the parties who should have taken reasonable steps that would have prevented the slip and fall accident, and anyone else legally obligated to answer for those parties' decisions and actions.
Sitting down with our clients to explain their options, and to answer their questions, in plain language they can understand.
Helping our clients to make decisions and to avoid making mistakes that may impact their legal rights and financial interests.
Interacting with insurance companies on our clients' behalf and preventing insurance companies from using tactics against our clients designed to evade liability. We routinely communicate with both insurance companies that issued policies to our clients, and with insurance companies that insured the party at fault for our clients' injuries.
Negotiating settlements, when possible, with defense lawyers and insurance adjusters, if they show a willingness to pay our clients a fair amount of money.
Taking our clients' slip and fall cases to Suffolk County courts, and presenting them to a judge and jury at trial if necessary, to force the at-fault parties to pay what they owe.
Importantly our clients, the team at Jacoby & Meyers LLP generally performs these services without charging our clients one penny in upfront fees.
How is that possible?
An initial consultation with an experience Jacoby & Meyers LLP slip and fall lawyer is free. A skilled, knowledgeable legal professional from our team is available around the clock to speak with you about the fall and injuries you or a loved one suffered. In an initial consultation, our team can give you our first impression of your potential options, and explore with you how we may help.
We work on a contingency fee basis. What that means is, we do not charge our slip and fall clients up-front fees, and we do not bill them by the hour. We know that fall injuries frequently put our clients under financial strain, and that the last thing they can afford is to add legal expenses to their already-tight budgets. So, we do our work for those clients in exchange for a percentage of any money we might recover for them. If our clients don't get paid, then we don't get paid.
We also emphasize that our clients always remain in control of their Boston slip and fall cases. We work hard to achieve a favorable financial result for our clients, and we advise them about what we think their cases are worth, but our clients always control the decision whether to settle a case or to keep fighting.
No matter what our clients decide, our lawyers possess the skill, resources, and experience to build and present the strongest possible cases for Boston slip and fall victims. We know how to win in court and out, and have the track record to prove it.
Experienced Boston Slip and Fall Attorneys
A fall on a property you don't own in Boston—whether an office building, a restaurant, a public park, or a private home—can devastate your life and finances. You deserve compensation for your injuries and losses, and to have a skilled attorney fighting to secure that compensation on your behalf.
Do not wait to get the legal help you need. You may have only a limited window of time to take legal action for damages.
If you or a loved one suffered injuries in a fall on someone else's property in Boston, contact Jacoby & Meyers LLP right away at (877) 472-3061 for a free case evaluation with a seasoned legal professional who can answer your questions and explain your options.
---
Boston Location
Finkelstein & Partners, LLP
15 Court Square
Suite 800A
Boston, MA 02108
Client Testimonials
"If it were not for the integral legal team of experts at Jacoby & Meyers I would not be where I am today with my recovery. I highly recommend hiring Jacoby & Meyers should you ever find yourself injured in an accident, and an individual or company needs to be held accountable for their negligence." -C.J.
Check out some of our other reviews.