After suffering injuries in a car accident, it's common to focus your energy on healing, paying bills, and putting food on the table. Getting an attorney, by comparison, might be the last thing on your mind. But an attorney can help you through these tough times by taking the steps necessary to secure compensation for your losses.
Here's a review of when to get an attorney for a car accident and the services an experienced car accident attorney can provide.
When is the best time to retain a car accident attorney?
The sooner you hire an attorney after getting hurt in a car accident, the better. Three factors make getting a car accident lawyer a priority.
Evidence to Support Your Claim
To secure maximum compensation for your car accident injuries, an attorney needs to collect and present evidence supporting your claim. And the best time to find and preserve that evidence is the days and weeks after the crash that injured you.
Here's why:
You are likely to remember the most about the accident right after it happens. So are witnesses to the crash.
Responders could inadvertently destroy evidence in the course of towing or impounding a vehicle.
Weather could wash away evidence at the scene, such as tire skid marks or debris.
Road crews could repair road defects that contributed to the cause of the crash.
Repairs to damaged vehicles could happen before forensic experts can inspect them.
Property owners could repair damage to property next to the road.
The party at fault for the crash could intentionally destroy evidence favorable to you.
With every week that passes after a car accident, the risk increases for these and other events to lead to a costly loss of evidence. A lawyer can get started right away on preserving evidence to make sure you have the strongest possible claim.
The Statute of Limitations and Other Deadlines
Every car accident case is subject to a statute of limitations—a deadline for taking legal action seeking compensation for your losses. The duration of the statute of limitations varies from state to state, but its significance is the same everywhere. The expiration of the statute of limitations will usually result in the loss of your right to damages.
A car accident case can involve meeting other deadlines as well. For example, if a government agency bears the blame for a car accident, laws may require giving the agency notice of your potential claim within months of the crash. Insurance policies may also require giving notice as a condition of paying benefits.
Hiring an attorney promptly helps to ensure you meet the statute of limitations and other time limits for taking action. The sooner you have an attorney on board to represent your interests, the lower the chances of missing a deadline that affects your valuable rights.
Settlement Offers
Someone else's insurance policy may cover the damages you suffered in a car accident. If that's the case, you may hear from that person's insurance company soon after getting hurt. The insurer may even offer to settle your potential claim quickly.
It can be tempting to agree to accept a quick payment for your losses. But it's critical to understand that settlements are binding contracts. If you accept an offer for less money than you deserve, you generally cannot later go back to the insurer seeking more.
And there's a real risk of a low offer. Insurance companies know that crash victims like you often face financial strain. It's not unusual for them to try to take advantage of your circumstances by offering a small percentage of the true value of your claim, in hopes of avoiding a larger payment to you.
By retaining an attorney soon after your car accident, you protect yourself against these tactics. An attorney can handle all communications with insurers on your behalf. And they know how to evaluate your claim to establish the amount you can (and should) rightfully demand for your injuries, pain, and losses.
Pressing Medical Expenses
Many car accident victims face mounting medical expenses that they worry they will have difficulty paying until they get money for their claim. Contacting a lawyer soon can help with those expenses in two ways. First, the sooner an attorney starts working for you, the sooner you can hope to receive compensation for your accident-related losses. Second, in the meantime, an experienced car accident lawyer can often negotiate with your medical providers to defer your medical debts until you receive a settlement or judgment.
Finding the Right Car Accident Attorney
Knowing that it's critical to contact an attorney right away is only half the battle, however. You still need to pick the right car accident lawyer for your case. Here are some tips.
Starting Your Search
The easiest way to begin your search for a car accident lawyer is to do an online search for a car accident attorney in your area. Be sure to search specifically for a "car accident attorney" — there are lots of kinds of lawyers, so it helps to narrow your search only to those who do car accident cases exclusively. Keep limiting the geographic area of your search until you have about five or six lawyers to choose from.
If online searching isn't your thing, you can also begin a search by asking local family, friends, and acquaintances for recommendations. Car accidents happen pretty frequently, so there's a good chance someone you know can recommend a suitable lawyer or two. Just be sure you trust the person you ask to give you a reliable suggestion.
Lawyer Websites and Online Reviews
Having come up with a few names, visit the lawyers' websites. Your first priority, of course, is to confirm that the lawyer routinely represents car accident victims like you. Read the description of the lawyer's law practice. Check out the lawyer's case results if they're available (not all states allow lawyers to advertise their results). Read any reviews or testimonials posted on the site from the lawyer's former clients.
If you want to dig deeper, you can also visit websites like avvo.com or martindale.com to read reviews of the lawyer. Or you can search for the lawyer's name in news articles about the lawyer's cases.
Your goal in reviewing these sites is to answer questions like:
Does the lawyer frequently handle car accident cases like yours?
Does the lawyer have an established track record of success?
Does the lawyer have a strong reputation among other lawyers and former clients?
If the answer to these questions is yes, you've found a lawyer who might fit your case. Now you're ready to move to the next step.
Free Case Evaluation
Every reputable car accident attorney offers potential clients a free case evaluation. The purpose of an evaluation is for you and the lawyer to get to know each other and to explore whether you have a car accident claim the lawyer can handle. A consultation may happen in-person, via remote video, or by phone. Plan to do at least two consultations with lawyers you've identified as candidates.
Because a consultation is half get-to-know-you, and half initial analysis of your case, it helps to prepare in advance. Think about the type of personality and communication style you'd like your lawyer to have. There are no wrong answers—sometimes choosing a lawyer comes down your one-on-one comfort level with the lawyer and the lawyer's staff.
Also think about information you want to know before you choose the attorney for your car accident case.
Write down any questions you may have about your claim, such as:
How long might it take?
What steps might be necessary to get you money?
Does the lawyer see any potential problems with your claim?
A lawyer can never guarantee success in a car accident case (and beware of any lawyer who claims otherwise). In addition, lawyers often need to dig into the facts of a case to have a clear sense of how it might go—so it's normal and expected for a lawyer to express some uncertainty about how things might turn out.
Finally, to get the most out of a consultation, ask the lawyer in advance about what documents or information you should have on-hand. Many car accident attorneys find it helpful to have, for example, insurance documentation, contact information for the other parties involved in the accident, and access to your medical records.
Making Your Choice
Having taken the steps above, now you're ready to choose your car accident attorney. You've located lawyers who represent car crash victims on a regular basis and think you have a potentially successful claim. You can feel confident that whichever attorney you choose, you put yourself in good hands.
Paying for a Car Accident Attorney
You might have noticed that our discussion of how to choose a car accident attorney doesn't say anything about affordability. That's because, for the most part, hiring an attorney for a car accident case should not cost you a penny unless the attorney wins for you.
Car accident lawyers virtually always work for their clients on a contingent fee basis, which is the legal world's version of working on spec. A car accident attorney working on contingency agrees to take your case and do all of the legal work on your behalf without charging you anything upfront or as your case proceeds. Instead, the attorney's fee consists of a percentage of any money the lawyer secures for you from insurance companies or at-fault parties.
Lawyers for crash victims work on contingency because they understand that their clients often face significant financial strain. You have medical bills to pay and you've missed time from work. This isn't the time to take on the expense of paying for a lawyer. By working for a contingent fee, car accident attorneys make their services affordable to everyone who needs them.
The details of a lawyer's contingent fee get spelled out in an agreement that you and the lawyer sign at the beginning of your case. It explains, in plain English, the percentage of any recoveries the lawyer will get to keep. Feel free to ask questions about that agreement, and even to negotiate its terms, before signing it.
Other Services a Car Accident Attorney Can Provide
So far, we have discussed the short-term benefits of hiring a car accident lawyer soon after your car accident. But the steps a lawyer can take immediately constitute just part of why you should hire one.
A skilled car accident lawyer can also:
Investigate the circumstances of your car accident to identify all parties and insurance companies who owe you damages;
Answer your questions and advise you about critical decisions you face;
Connect you with medical specialists, support services, and other professionals who can assist in your post-accident recovery process;
Prepare and file a lawsuit or insurance claim seeking damages for your losses;
Serve as your personal representative in all communications with insurance adjusters, accident investigators, and the media;
Negotiate settlements of your claim with defense lawyers and insurance companies;
Go to trial to prove your case to a judge and jury;
Collect the money owed to you by insurance companies and at-fault parties.
Car accident attorneys embrace their role as counselors as well as advocates. They have a sworn duty to represent their clients' interests, which can often go far beyond simply securing money on your behalf.
Contact an Experienced Car Accident Attorney Today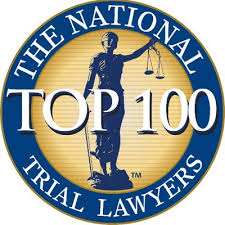 As the injured victim of a car accident, you've been forced to confront challenges you never expected. Having a skilled personal injury attorney on your side right away gives you the best protection against lost evidence and missed deadlines, and the greatest chances of securing full compensation for your losses.
Do not delay seeking the legal help you need. After getting hurt in a crash, make it your priority to contact an experienced car accident lawyer in your area for a free case consultation.